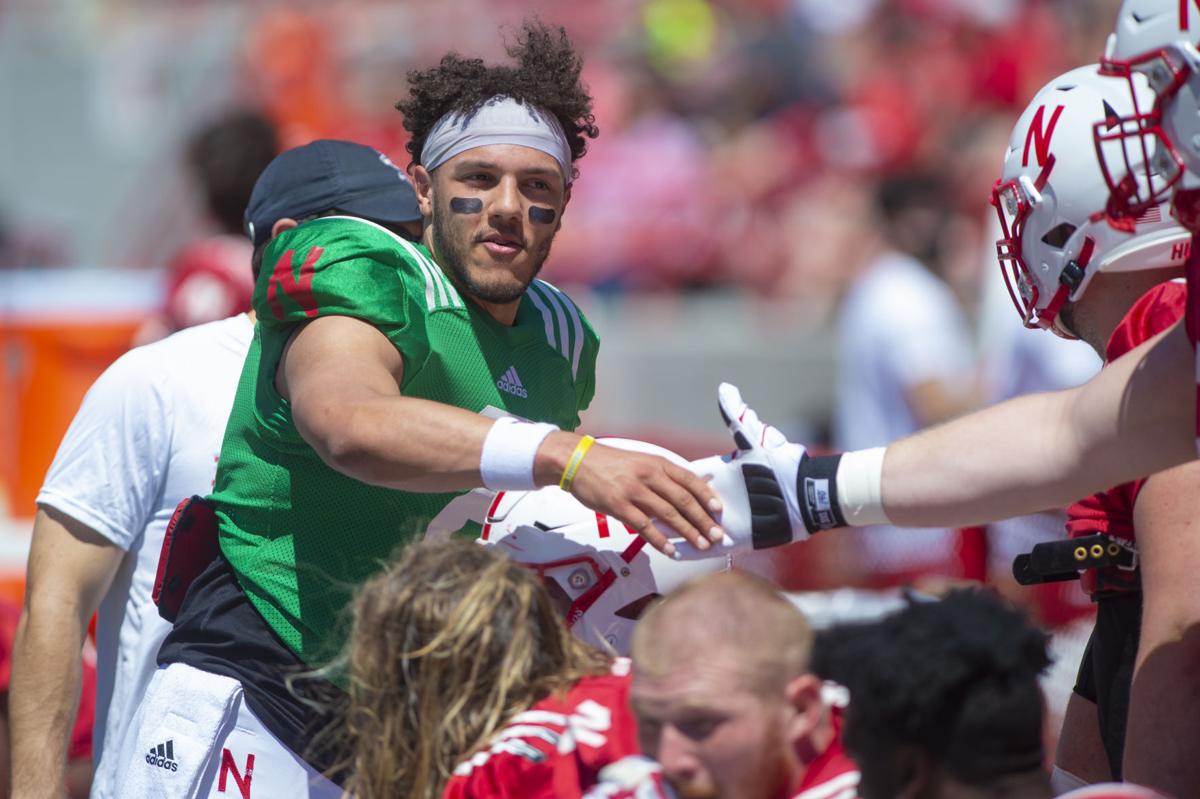 Let's kick the week off with a drive.
In explaining why he wanted to venture into content production, the veteran Husker signal-caller said he enjoys podcasts himself and thought it would be an interesting route to explore, especially given the fact that there isn't much else like it out there in college athletics.
"For starters, I wanted to give athletes a voice, another form, another avenue for that, whether that's some of my teammates, former teammates, guys across the country, and hear some of their stories in a more unfiltered setting," he said.
Later, he added, "I feel like nothing like this has been done by a college athlete at a major football school. Kind of providing an unfiltered take, different opinions on sport, and I think I can lead the way and we can lead the way."
Martinez, a Fresno, California, native, graduated this spring and has up to two years of eligibility remaining in Lincoln. This summer, the NCAA is set to finally address some questions around name, image and likeness, and perhaps allow for the first time college athletes to profit off of their own images.
NU is actively involved in helping athletes grow their brands, so it's no surprise that the football program's official Twitter account shared the link to the first podcast episode.
Interestingly, former Nebraska linebacker Will Compton is one of the only NFL players with his own podcast, the highly successful "Bussin' With the Boys."
Compton weighed in on the first episode of Martinez's podcast, tweeting in part, "A Nebraska boy helping pioneer the podcast world in college athletics. Absolutely love to see it!"
2. One recruiting update of many to come in the next few weeks: Hays, Kansas, athlete Jaren Kanak confirmed to the Journal Star on Monday that he's no longer taking an official visit to Nebraska in June.
Kanak (6-foot-2, 210 pounds) was in Lincoln for Nebraska's Red-White Spring Game on May 1 and ever since then has seen his recruitment explode.
That's what happens when you run 10.37 seconds in the 100 meters in a high school track meet at Kanak's size and with his football ability.
In one day last week, Kanak picked up offers from Alabama, Georgia, Oklahoma, Baylor and Arkansas. Add to that earlier in the week Texas A&M, Michigan, USC, Florida and many others. In all, since tweeting the video of his blazing 100 time on May 13, Kanak's reported 15 power conference offers to what was already a strong list. His June will start with an unofficial visit to Clemson, where the Tigers could also decide to offer.
One way or the other, Nebraska suddenly will have to hold off most of the nation's blue bloods for a prospect that at one time looked like a strong contender for the Huskers' 2022 class.
3. Nebraska's most recent online roster includes a couple of updates among the program's walk-on group.
In the latest update, players no longer listed include linebacker Caden McCormack, wide receiver/track athlete Matthias Algarin, linebacker Drew Monin and wide receiver Broc Douglass. Douglass, a freshman from Grand Island, missed all of spring ball with an injury.
The roster sits at 160 names, though both running back Ronald Thompkins and walk-on place-kicker Ryan Novosel were still listed as of Monday morning, and both are in the transfer portal (as is McCormack).
So, essentially, Nebraska heads into the summer with 158 on its roster.
4. That number, along with NU's 84 known scholarship players, helps inform what the next couple of months look like.
Of Nebraska's 84 scholarship players, five returning sixth-year seniors don't count against the roster max. That means NU has six available scholarships for the 2021 season. Only two of those spots can be used by new, incoming players, so if we assume the Huskers use both on the transfer market, there are at least four spots to give to walk-ons.
NU has a big group of players who are in contention for scholarships, headlined by three players who started games in 2020 — wide receivers Oliver Martin and Levi Falck, and kicker Connor Culp — and followed by other up-and-comers such as receiver Wyatt Liewer, transfer offensive lineman Nouredin Nouili and defensive lineman Colton Feist.
Any more attrition at the scholarship level this summer doesn't mean Nebraska can add more players to its incoming class, but it would mean more scholarships available for walk-ons to attempt to earn.
5. It remains to be seen exactly what Nebraska will do with its final two scholarship spots for the 2021 cycle, but one of the targets pretty clearly is defensive back.
NU could well find two players it likes and thinks can help this fall. If not, especially with 2022 projected currently to be a little bit tight on space, it is at least possible that the Huskers will decide to bank one or two of those spots and roll them over to 2022.
6. It's that time of year when early betting lines start rolling out for more and more college games this fall.
What will that line look like once September rolls around?
A look at the 2021 Nebraska football schedule
Week 0: at Illinois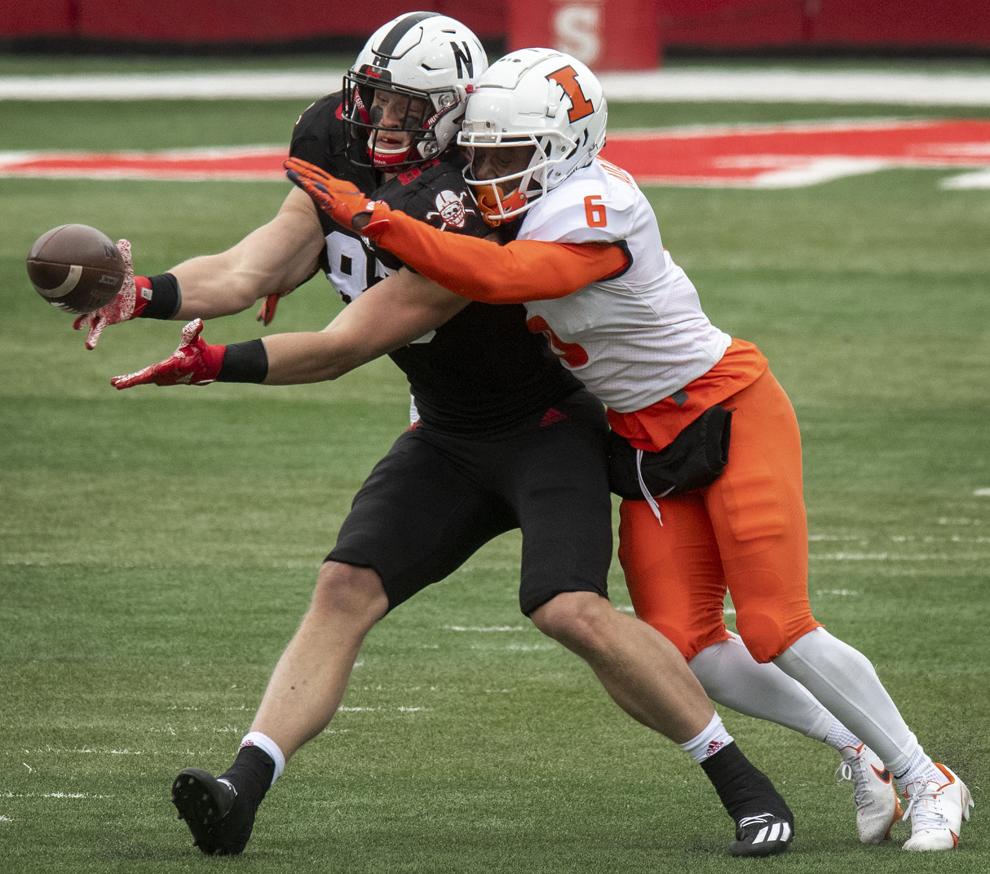 Last time the Huskers and Illini played: Illinois 41, Nebraska 23 (2020)
All-time series: Nebraska leads, 11-4
Week 1: vs. Fordham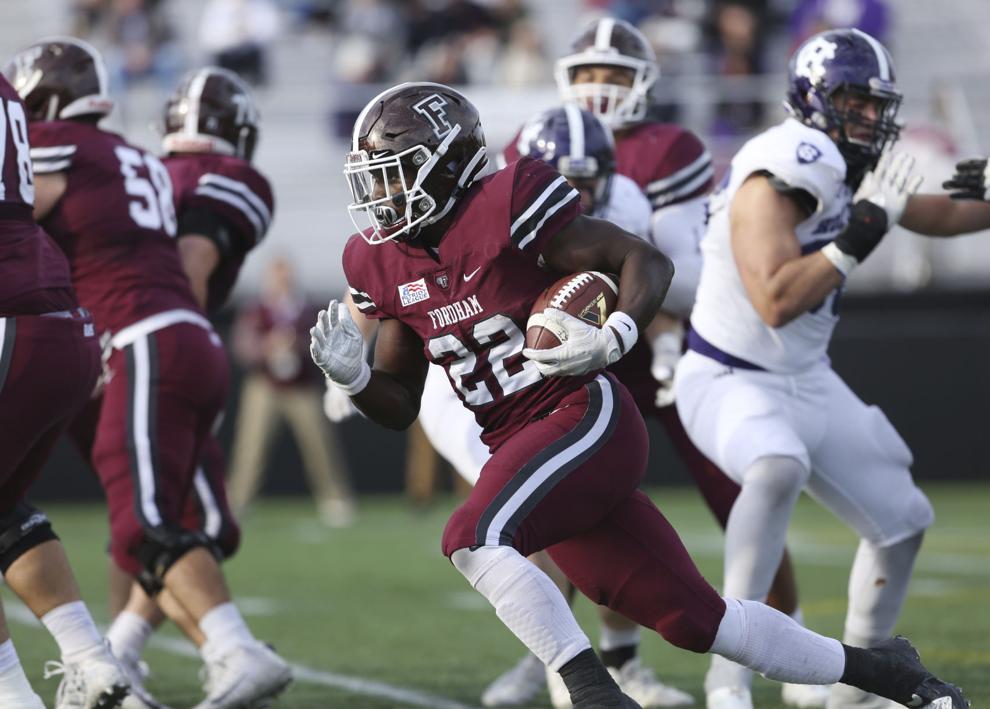 Fordham in 2020: 2-1 (shortened by COVID-19)
Last time the Huskers and Rams met: No previous matchups
Week 2: vs. Buffalo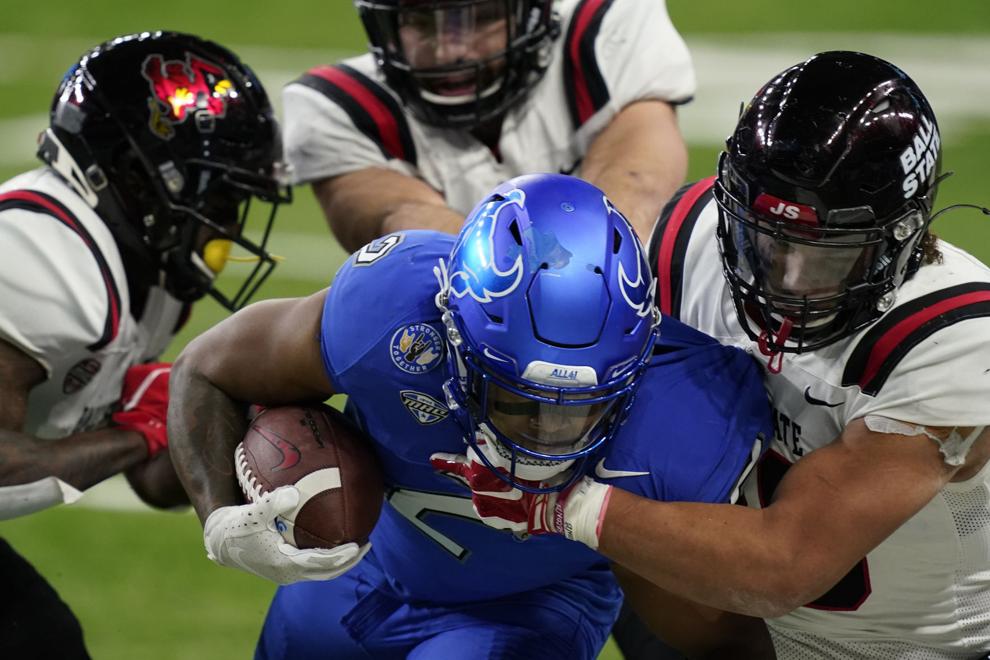 When: Sept. 11, 2:30 p.m. 
Buffalo in 2020: 6-1 (5-0 in MAC)
Last time the Huskers and Bulls met: No previous matchups
Week 3: at Oklahoma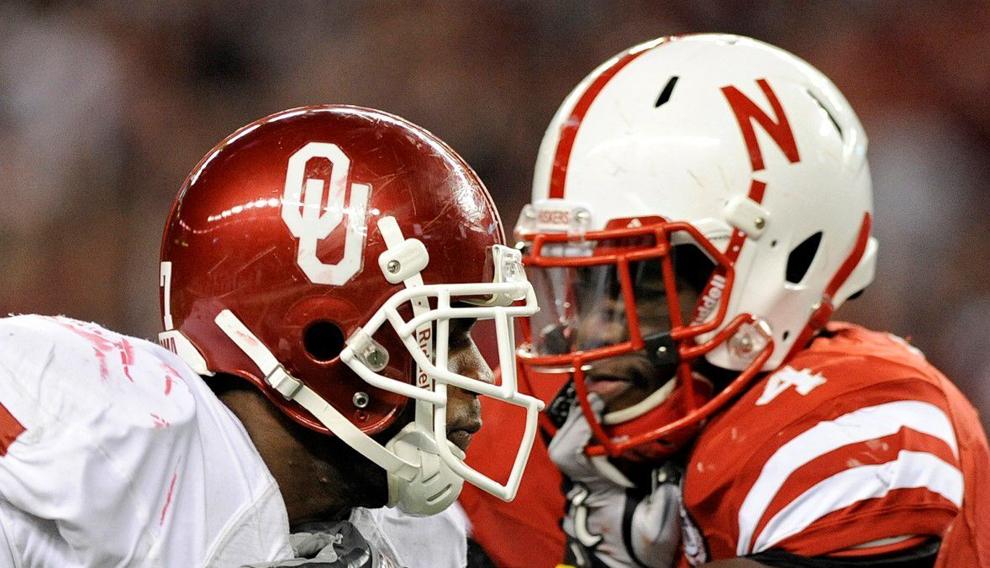 Oklahoma in 2020: 9-2 (6-2 Big 12)
Last time Huskers and Sooners played: Oklahoma 23, Nebraska 20 (Dec. 5, 2010, Big 12 Championship)
All-time series: Oklahoma, 45-38-3
Week 4: at Michigan State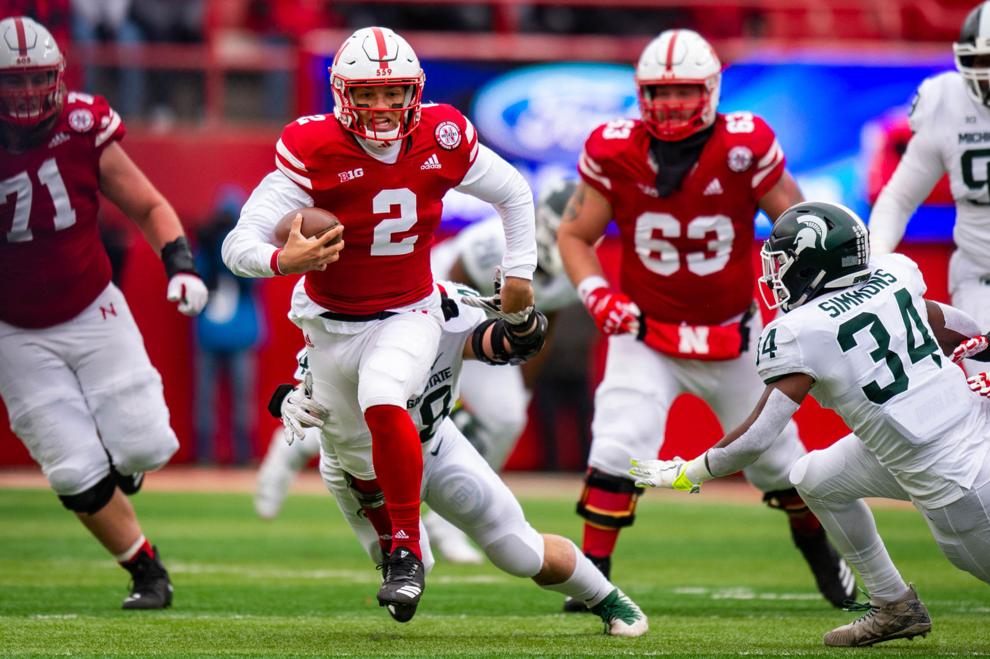 Where: East Lansing, Michigan
Michigan State in 2020: 2-5
The last time the Huskers and Spartans played: Nebraska 9, Michigan State 6 (Nov. 17, 2018)
All-time series: Nebraska leads, 9-2
Week 5: Northwestern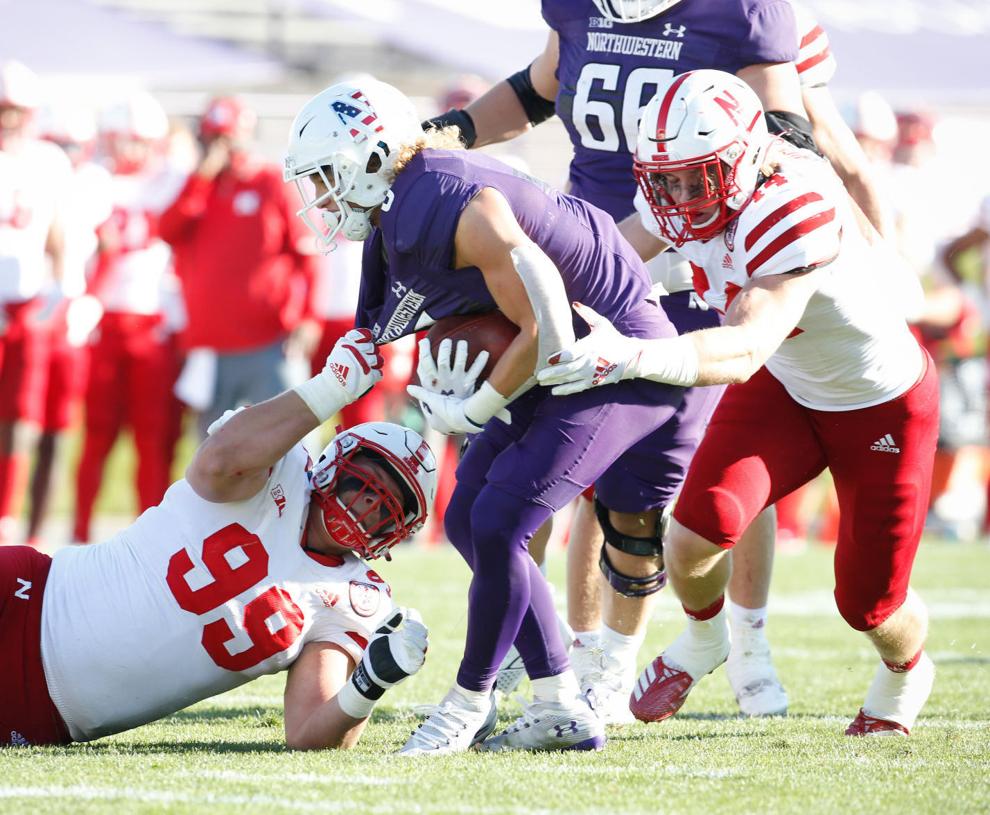 Northwestern in 2020: 7-2, Big Ten runner-up
The last time the Huskers and Wildcats met: Northwestern 21, Nebraska 13 (Nov. 7, 2020)
All-time series: Nebraska leads, 8-6
Week 6: Michigan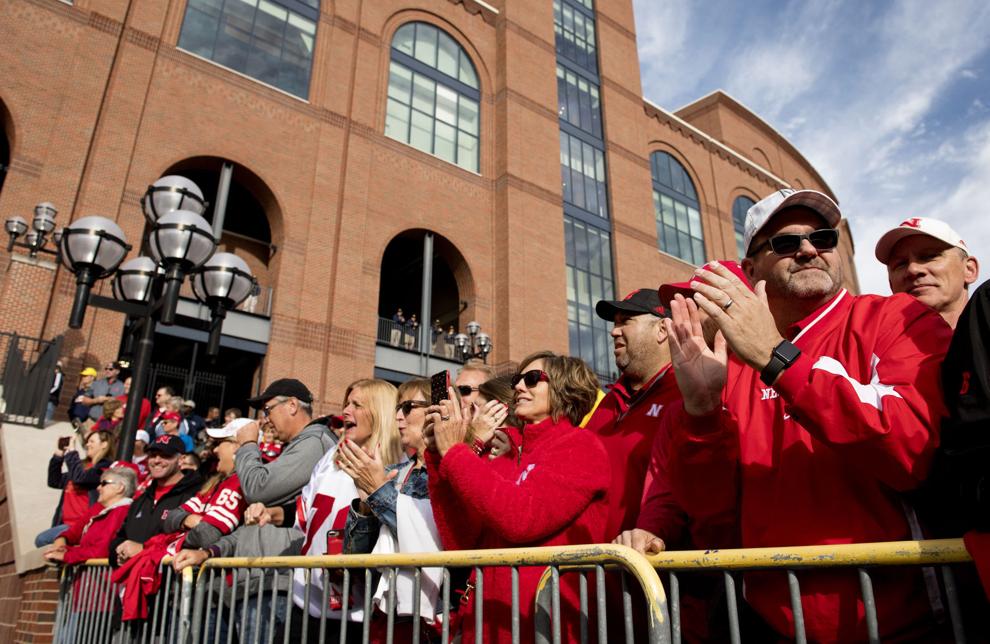 The last time the Huskers and Wolverines played: Michigan 56, Nebraska 10 (Sept. 22, 2018)
All-time series: Michigan leads, 5-4
Week 7: at Minnesota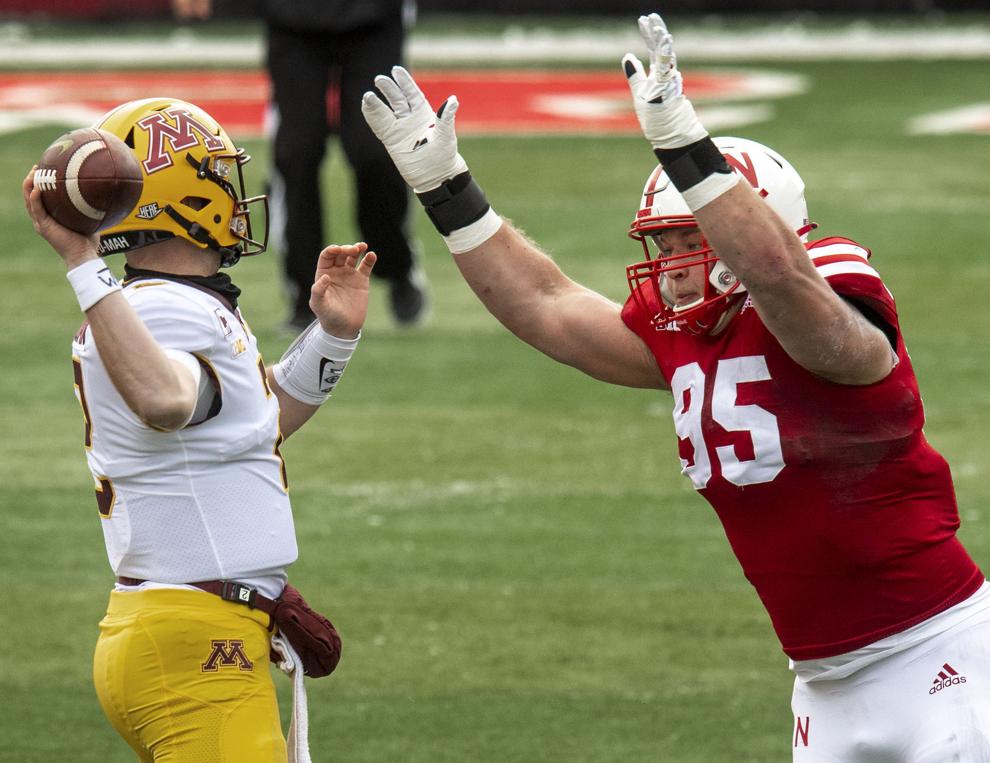 The last time the Huskers and Gophers played: Minnesota 24, Nebraska 17 (Dec. 12, 2020)
All-time series: Minnesota, 34-25-2
Week 9; Purdue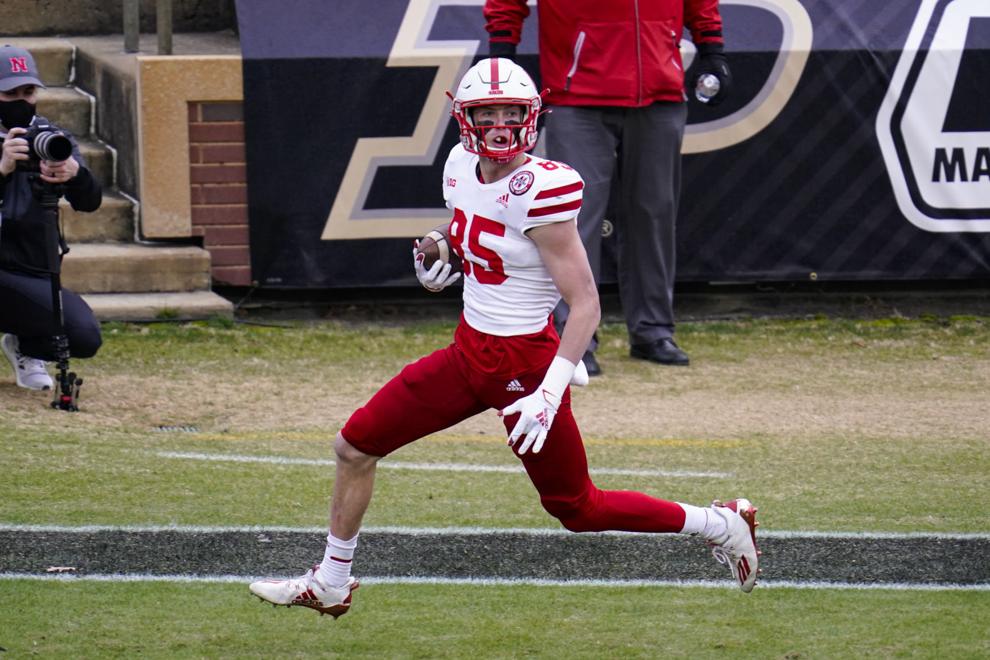 The last time the Huskers and Boilermakers met: Nebraska 37, Purdue 27 (Dec. 5, 2020)
All-time series: Nebraska leads, 5-4
Week 10: Ohio State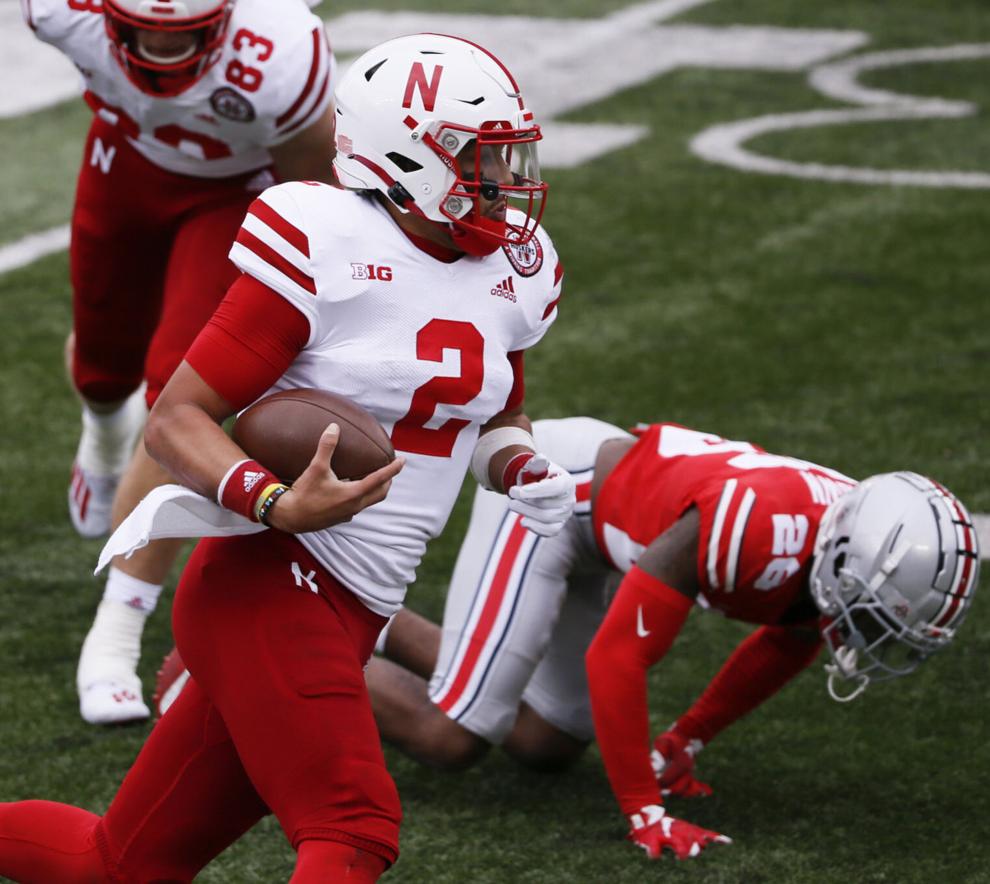 Ohio State in 2020: 7-1 (national runner-up)
The last time the Huskers and Buckeyes met: Ohio State 52, Nebraska 17 (Oct. 24, 2020)
All-time series: Ohio State leads, 8-1
Week 12: at Wisconsin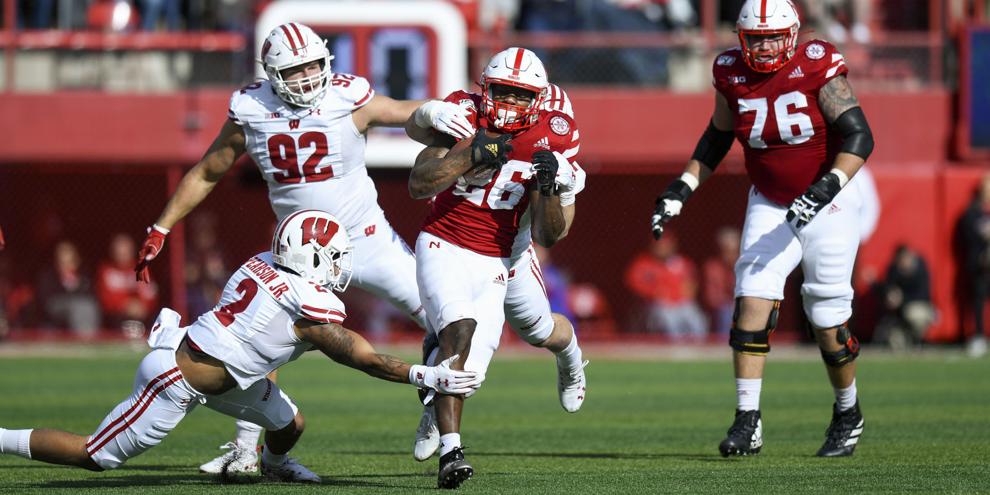 Where: Madison, Wisconsin 
The last time the Huskers and Badgers met: Wisconsin 37, Nebraska 21 (Nov. 16, 2019)
All-time series: Wisconsin leads, 10-4
Week 13: Iowa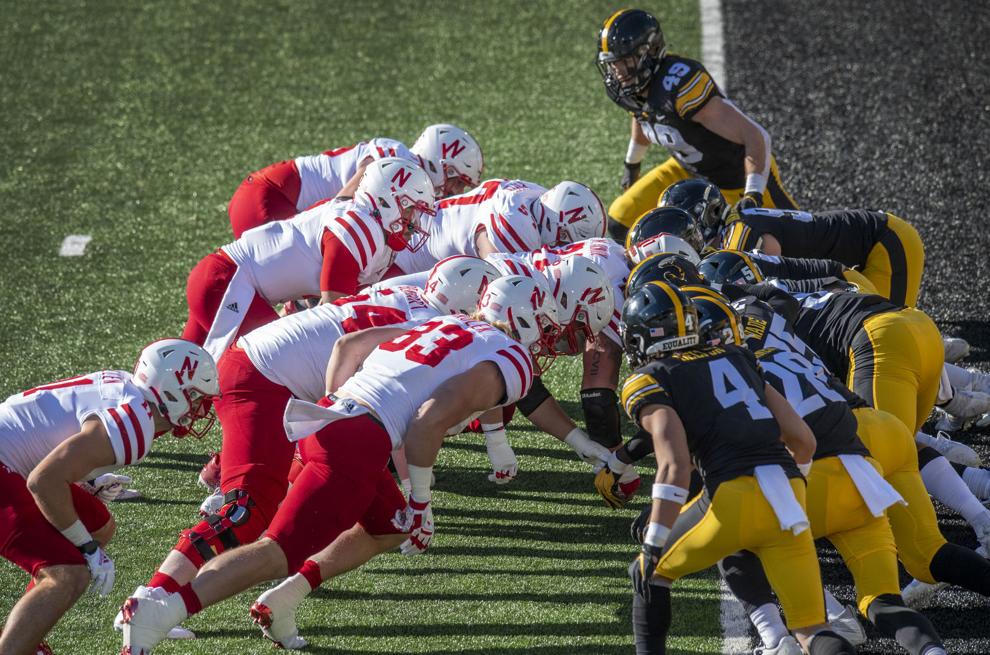 When: Nov. 26, 12:30 p.m. 
The last time the Huskers and Hawkeyes met: Iowa 26, Nebraska 20 (Nov. 27, 2020)
All-time series: Nebraska leads, 29-19-3