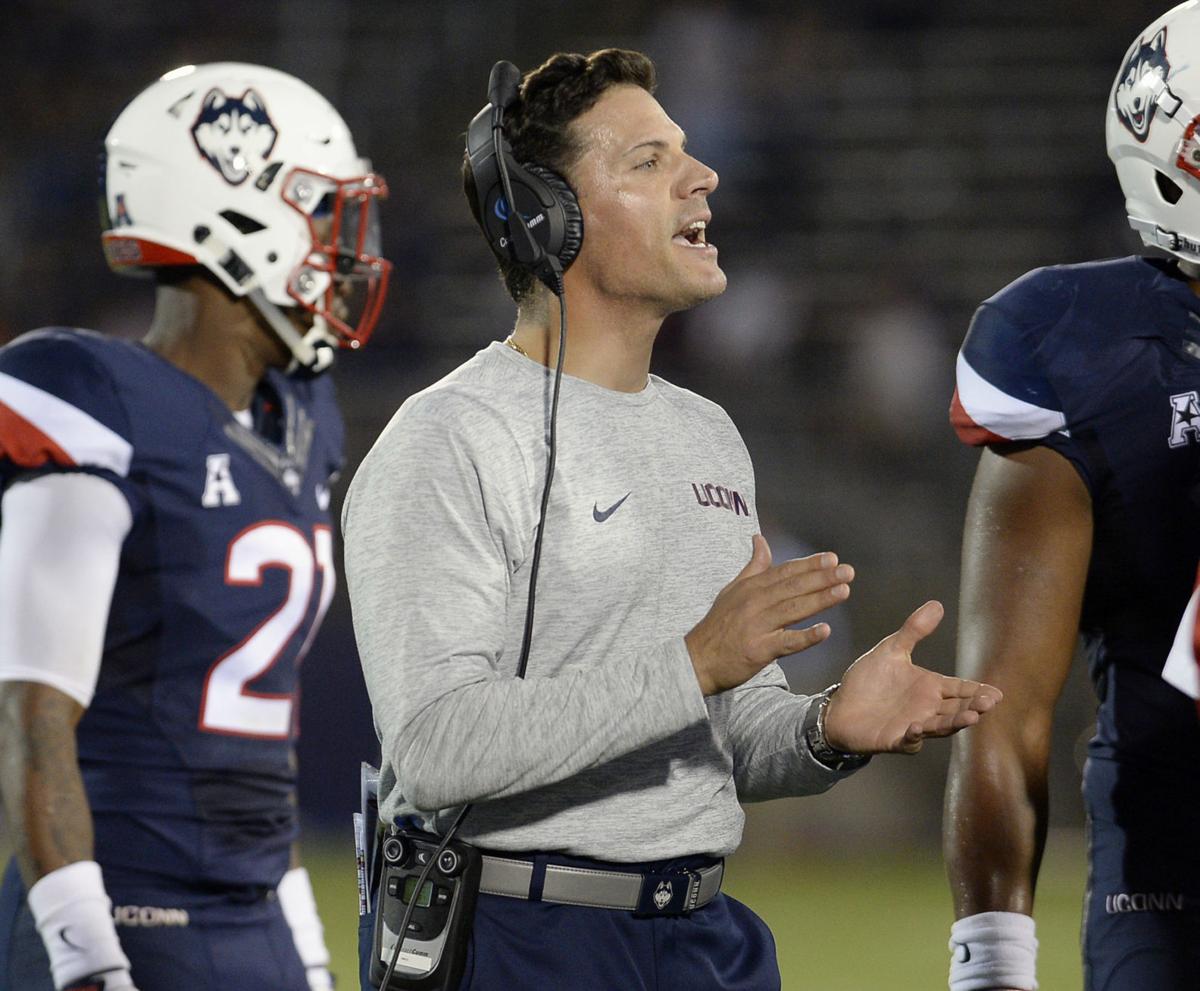 Bob Diaco admitted it's crazy right now during what he calls "the silly season" in the coaching business. Especially so if you're in the middle of it like him.
He's not only trying to hit the ground on a sprint as Nebraska's new defensive coordinator, but also worry about all the logistics that go with his wife and kids moving everything with him across the country.
Crazy days, indeed. He also used another word Wednesday during an interview with Greg Sharpe on the Husker Sports Network. Exciting.
The ex-UConn head coach and former Notre Dame defensive coordinator stressed two reasons why this move to join Mike Riley's Nebraska staff made sense to him right now.
"Blackshirt defense, man," he said on the radio show. "And Coach Riley. You can't find a person in our profession that has anything disparaging to say about Coach Riley. Find a person in our profession that doesn't rave about Coach Riley.
"And if you love college football, and you live in the continental United States, then you know Nebraska football. And if you're a defensive coach or player, you know the Blackshirt defense."
It may seem like a daunting task for Diaco, who will install a different scheme than Nebraska has used -- a mostly 3-4 scheme his coaching history suggests.
He'll have to get both coaches and players somewhat understanding another language in a hurry. Spring ball begins in two months. Tough.
"That's so exciting, though," he said. "That's why you do what you do, because you want to start to teach. And the first group to teach the system to is the coaches, the defensive coaches. And get a chance to be together with them, and forge lifelong relationships, I can't wait to do that.
"I can't wait to talk defensive football in that room day and night."
The hiring of Diaco was officially announced on Saturday, three days after Mark Banker was fired as NU's defensive coordinator. Nebraska was searching for a dynamic hire to lead the Blackshirts while Diaco was searching for his next move after being let go at UConn after three seasons.
The 43-year-old Diaco's comments on Husker Sports Network were his first public remarks since being hired for the job, though he is likely to meet with the local media before this week ends.
Diaco said his mindset over the next couple weeks is to help and serve.
"Whatever the team needs from me, I'm all in. If it's here, getting organized and holding down the fort. If it's on the road and visiting defensive prospects and defensive commits and talking about our system and how we're going to operate, whatever Coach Riley needs."
Diaco may have just gotten here, but he's seen enough to call Nebraska's facilities second to none.
He feels all the tools are there for players and coaches to succeed.
"If you can't as a player gain the resume to win your individual matchup, you're just not paying attention," he said. "And as a coach, to acquire the talent and the guys necessary to do the work and then play in the games, and then to be able to teach and grow these young men into men, there's not a thing that's missing here in my perspective."