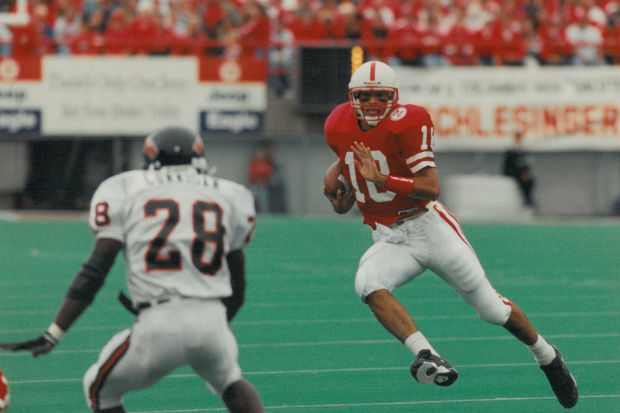 On this day -- the 20th anniversary of Brook Berringer's death -- Tom Osborne's words spring to mind.
"I loved Brook. Loved the type of person he was," Osborne told the gathering at Berringer's funeral. "I can honestly say there was nobody I coached who had better character than Brook Berringer."
Think about that for a second.
Berringer is one of the most beloved figures in Nebraska football history, in large part because of his calm toughness and excellence in taking over for Tommie Frazier for much of the 1994 national championship season as Frazier dealt with blood clots. Berringer himself battled through fractured ribs and a collapsed lung, suffered as he rallied Big Red to a win against Wyoming on Oct. 1 of '94.
Frazier won the quarterback job in 1995. The battle with Berringer was intense. Frazier committed fewer turnovers in practice — that was the difference, Osborne has said. Berringer was crushed. Nebraska assistant coach Ron Brown, in a Big Ten Network documentary on Berringer released in 2014, recalled watching Brook closely as Osborne announced the starter a week before the season opener. Berringer appeared stoic. But Brown looked into his eyes.
"He didn't move a muscle," Brown said in the film. "But I could see it in his eyes. I could see the disappointment in his eyes."
The announcement came on the birthday of Berringer's late father, who died when Brook was a 7-year-old in Goodland, Kansas.
Instead of wallowing in various adversities in his life, Berringer made the best of them to create his inspirational story -- one that ended much too soon on April 18, 1996, when the small airplane Berringer was piloting crashed in a farm field near Raymond. He was 22, a young man of outstanding character.