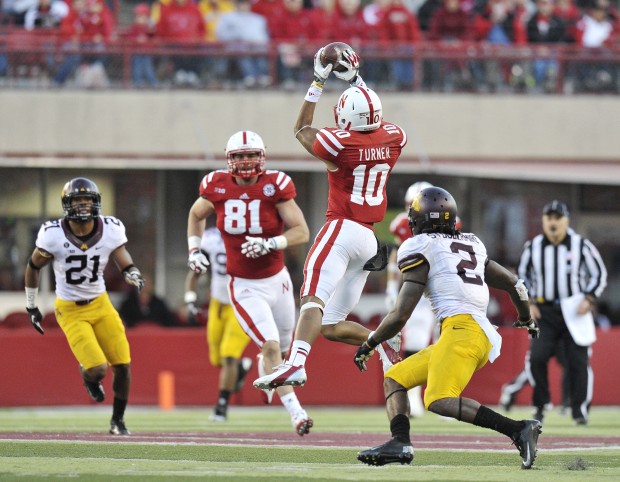 Nebraska may have rolled to victory on Saturday, but offensive coordinator Tim Beck saw plenty in that Minnesota game that could be done better.
"We were good enough," Beck said after Monday's practice. "Early we played pretty well. We were pretty sloppy in the second half."
Beck said Minnesota had a lot of players in the box and were in one-on-one coverage on the outside for much of the day.
"We just kept throwing it out there, you know," Beck said. "It kind of showed later in the game, too, when we were running the ball. They had so many guys up in there, and they were blitzing a lot. It's just not a good recipe for consistent drives."
Beck said Iowa is different schematically than Minnesota.
"They're good at what they do. That's who they are and that's what we're going to do. We got to execute. I don't think they're going to try to trick you. I don't think they're going to do anything unique or different that we haven't seen. They've been pretty consistent throughout the year and the years, and they're usually one of the top defensive teams. They're very sound and very good. They don't make a lot of mistakes and we can't either."
Yes, defensive line coach Rick Kaczenski, who was at Iowa until this year, has offered some input on some of the Hawkeyes'  personnel.
"But we still got to go out and play," Beck said.
One individual who is playing a lot better for Nebraska of late is sophomore wide receiver Jamal Turner, who had six catches for 83 yards on Saturday, and seems to be full of confidence ever since catching that game-winning pass against Michigan State.
"Something just kind of clicked where he's just getting open," Beck said. "He's understanding it. It's not just about ability. It's about setting guys up, change of speeds, it's using release techniques and things like that instead of just trying to run. That's what he did at quarterback. He'd get the ball and run around and make plays. And I think he's learning that's part of it, but he's becoming a better receiver by just playing more and seeing all those things."
About Taylor Martinez, Beck said: "He's been the catalyst for our football team and he makes us a difficult offense to defend."