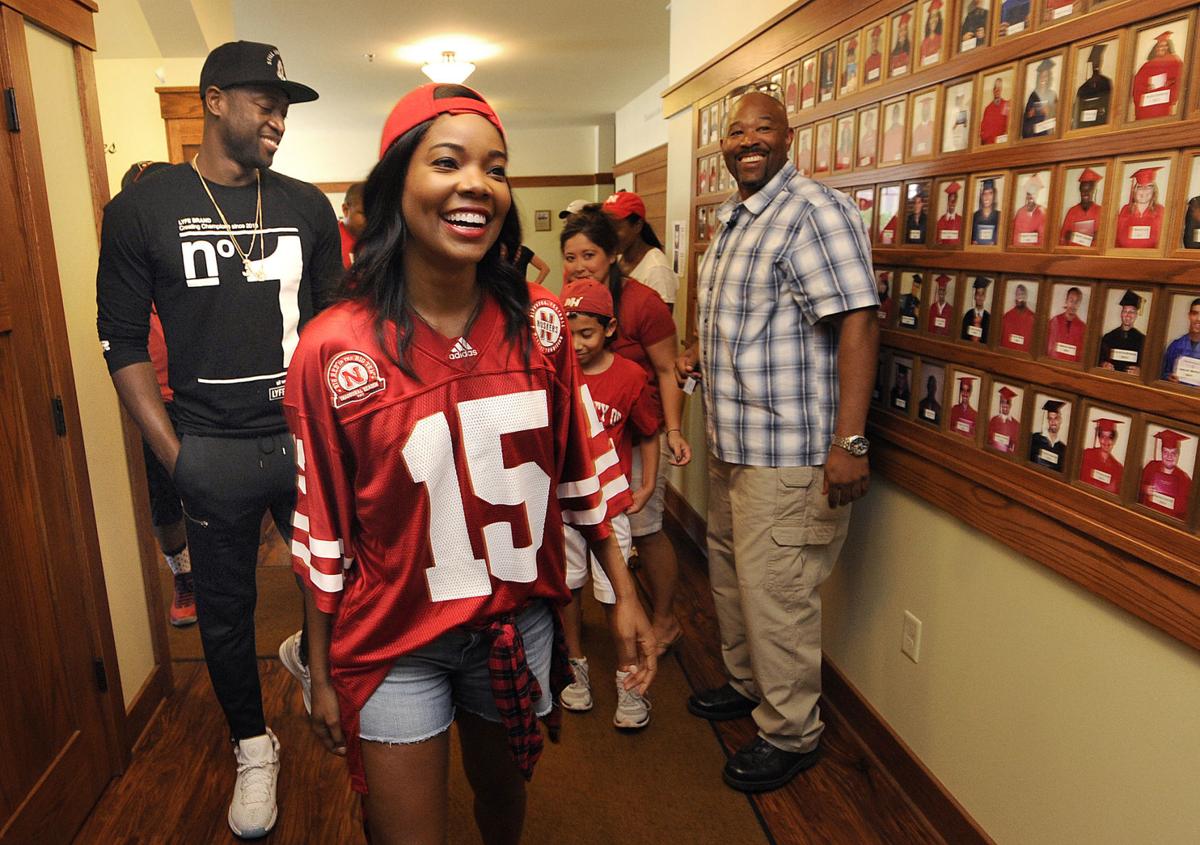 Ever since ESPN announced Saturday night that its flagship "College GameDay" show would be coming to Lincoln for the first time in 12 years, folks have wondered who would serve as the show's celebrity guest picker. 
Many names got bandied about, but one always seemed like the logical pick. On Thursday afternoon, she made it official herself. 
Actress Gabrielle Union, an Omaha native and a Husker fanatic, will join the ESPN broadcast team on the set Saturday morning and make picks, including Nebraska and No. 5 Ohio State's Saturday night matchup at Memorial Stadium. 
"There was NO WAY I was missing a chance to talk Huskers w/ Miami Heat fan (we sat in the same section) Desmond Howard & the guys!!," Union wrote on Twitter. "Now which (Husker) jersey do I rock to the show?" 
Union and her husband, NBA star Dwyane Wade, are expected to be in town Friday night for Nebraska basketball's "Opening Night" scrimmage and Rick Ross concert at Pinnacle Bank Arena. Wade played for NU coach Fred Hoiberg in Chicago and the couple is also friends with Ross. 
Union joins a list of celebrity guest pickers on the "GameDay" set this fall that the past two weeks has included Atlanta rapper Jeezy and country music star Eric Church. 
Time will tell who Howard and Lee Corso pick, but you can probably guess which way Union is going. 
Meet the Heisman winners: Nebraska fans will have plenty of time to enjoy the Husker Nation Pavilion on Saturday and the event will feature some added attractions this week. 
The Pavilion is set to open at 11 a.m. Saturday, more than seven hours before the Huskers kick off against No. 5 Ohio State, per a school release. 
In addition to the normal festivities at Ed Weir Track and Field Stadium, Heisman Trophy winners Johnny Rodgers and Eric Crouch will each be part of ESPN's Heisman House Tour. Rodgers is slated to be at the Heisman House — located near the track — from 2 to 3:30 p.m. and Crouch from 4 to 5:30 p.m.
See photos from ESPN College GameDay setting up outside East Stadium at the University of Nebraska-Lincoln.
Be the first to know
Get local news delivered to your inbox!