Nebraska's eighth practice of the spring included about 30 minutes open to reporters at the beginning on Wednesday, highlighted by a live goal-line period. 
Sophomore running back Maurice Washington, a "limited participant" this spring as his legal proceedings continue to play out in California according to head coach Scott Frost, got the first reps with the No. 1 offense. He was stuffed on his first carry and limped off after apparently rolling his ankle, but returned a few plays later. 
Overall, the session was evenly matched. Sophomore quarterback Adrian Martinez fooled everybody with some excellent ball-handling on a zone-read keep. Walk-on linebacker Joey Johnson drilled a running back out of bounds short of the end zone after reading an option pitch and flowing down the line of scrimmage. The Gretna native was met by a host of teammates, including defensive back Cam Taylor, who yelled, "good (expletive) tackle." 
*** The top offensive line continued to feature Brenden Jaimes and Matt Farniok at tackles and Trent Hixson and Boe Wilson at guard. In the middle, Cameron Jurgens and Will Farniok each got run with the top group, while Hunter Miller wasn't dressed. Offensive line coach Greg Austin mentioned Monday that Miller was hurt. 
The No. 2 offensive line appeared about the same as the last open practice session as well, featuring, left to right, Broc Bando, John Raridon, Farniok, Matt Sichterman and Christian Gaylord. 
*** Sets of receivers lined up in different combinations based on groupings and drills, but one "No. 1" trio during the goal-line session featured JD Spielman, Jaron Woodyard and Andre Hunt. 
*** Freshman back Wan'Dale Robinson's minor hamstring injury from before spring break appears, not surprising, to be in the rear-view mirror. He was in pads and looked to be without limitation on Wednesday. 
You have free articles remaining.
*** Tight end Chris Hickman (shoulder) and defensive back C.J. Smith (knee) continue to be among an otherwise small group of players who didn't participate due to injury. 
*** A random observation: Redshirt freshman defensive back Braxton Clark is enormous. He's listed at 6-foot-4 and he looks all of it. Long arms, not bulked up but not real skinny. Secondary coach Travis Fisher is going to have fun figuring out how to use the Orlando native over the course of his career. 
*** Seniors Tyrin Ferguson and Alex Davis took most of the reps in drill work as the No. 1 OLB pair. 
*** A big group of 7-on-7 players from the Tyrone Carter Elite program in Minnesota were on hand. It wasn't exactly a 1999 party, but Carter and NU offensive coordinator Troy Walters chatted and laughed for several minutes. The pair were each drafted the same year — Walters out of Stanford and Carter from Minnesota — and each took home some serious hardware that year. Walters won the Biletnikoff and Carter the Jim Thorpe Award, given to the nation's top defensive back. 
A couple of intriguing Minnesota prospects on hand from the 2020 class: Outside linebacker Kaden Johnson and quarterback Jalen Suggs, each of Minnehaha Academy. The Huskers already have a quarterback commit for 2020 in Logan Smothers, of course, and Suggs is also a high-major basketball prospect. 
Johnson is one of the best 2020 recruits in the Midwest at 6-4 and 220 pounds. He's ranked the No. 101 player overall in the nation by 247Sports and No. 120 overall by Rivals. Johnson has offers from most of the Big Ten West and several other schools. 
Spring Football Practice, 3.27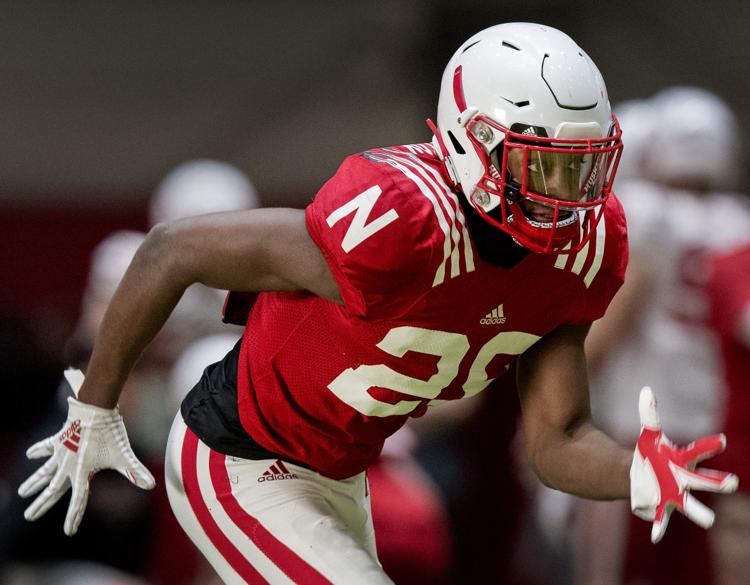 Spring Football Practice, 3.27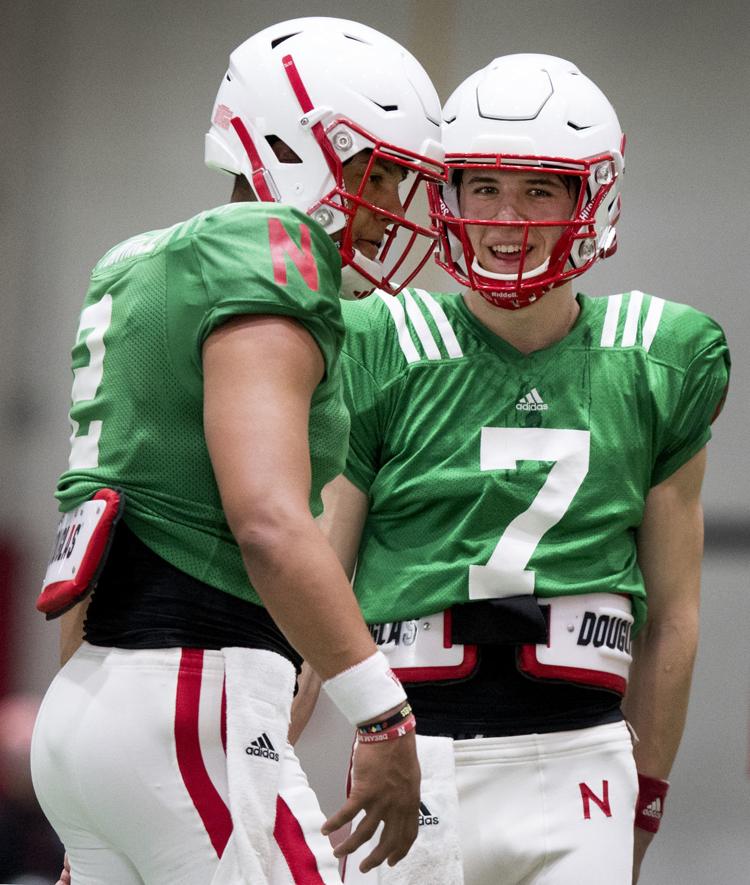 Spring Football Practice, 3.27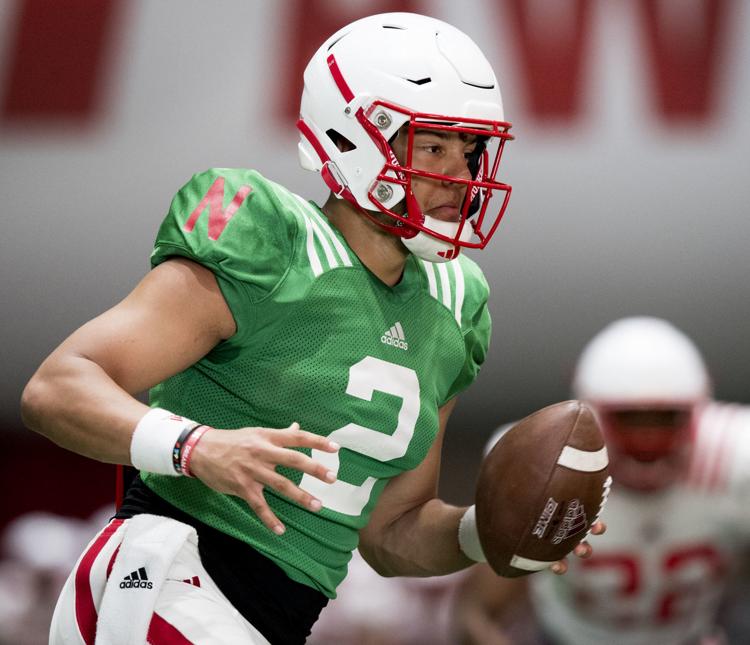 Spring Football Practice, 3.27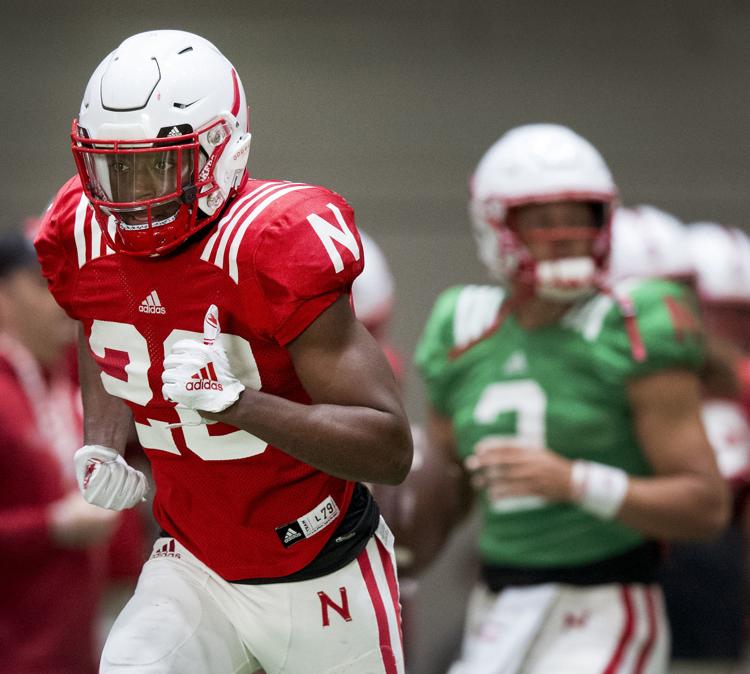 Spring Football Practice, 3.27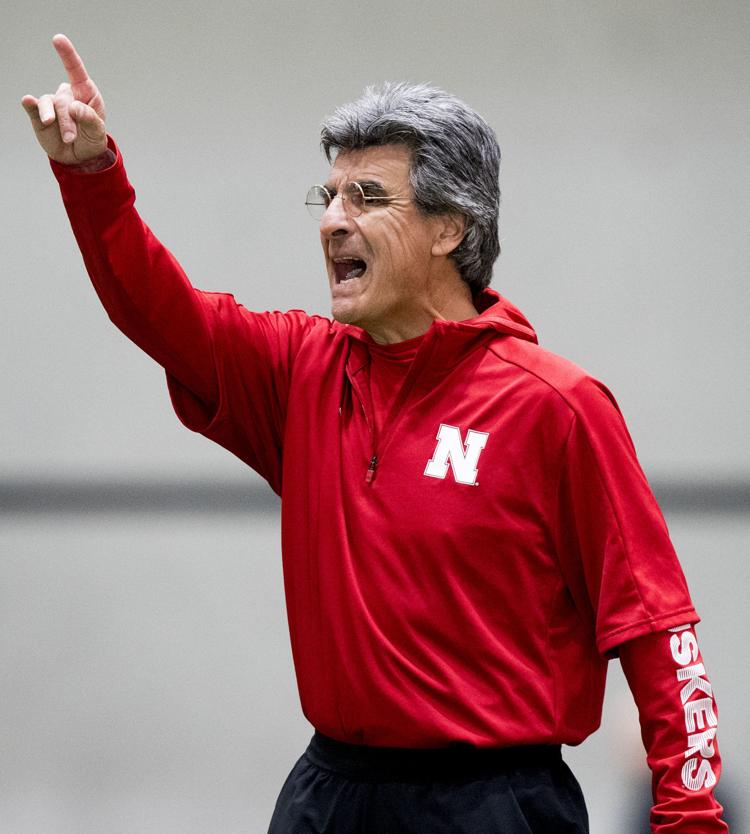 Spring Football Practice, 3.27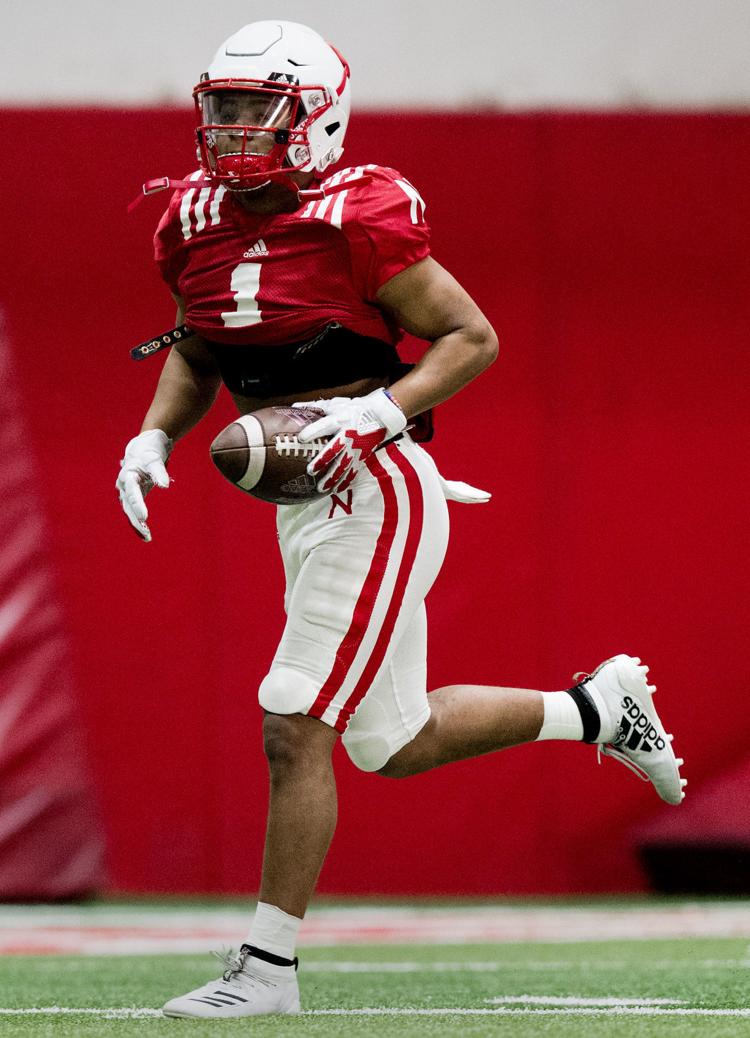 Spring Football Practice, 3.27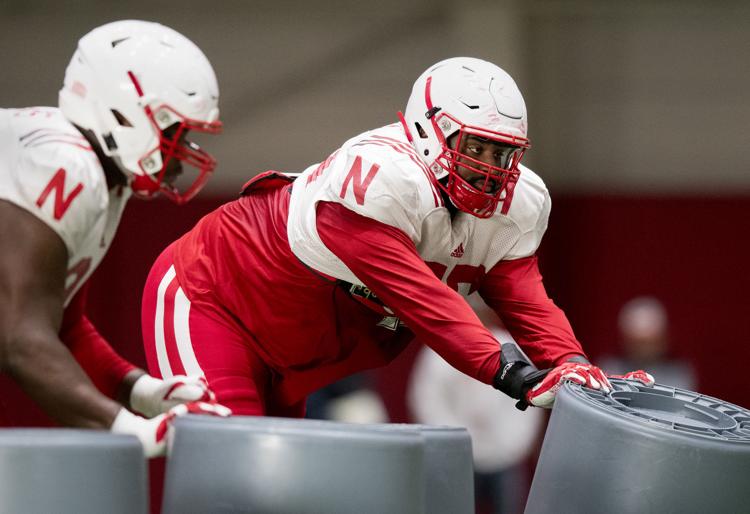 Spring Football Practice, 3.27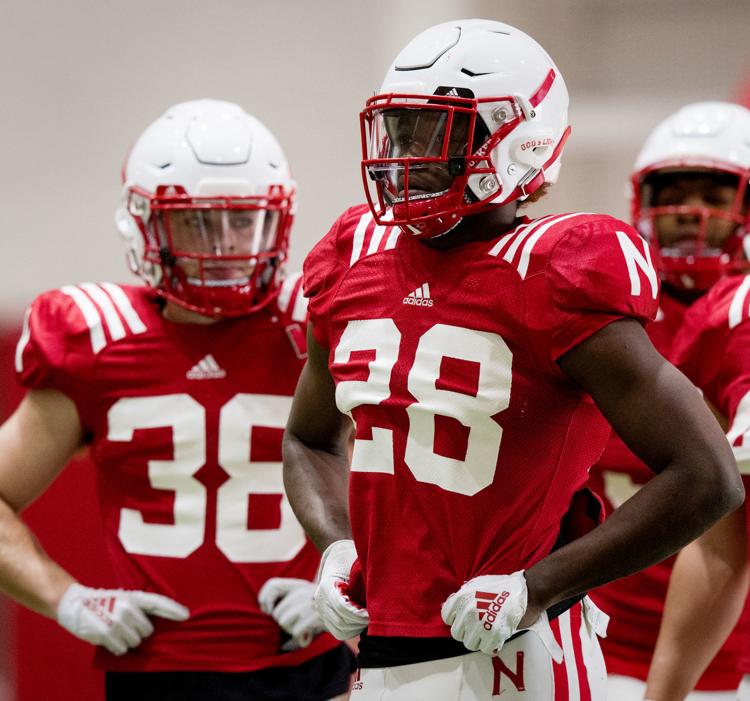 Spring Football Practice, 3.27
Spring Football Practice, 3.27
Spring Football Practice, 3.27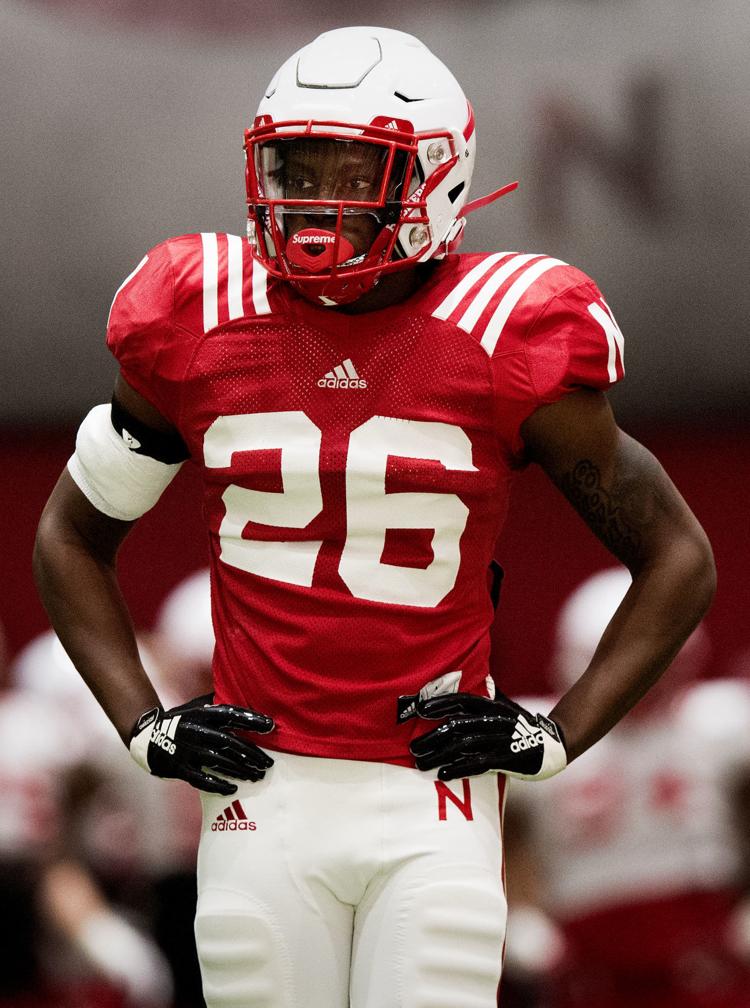 Spring Football Practice, 3.27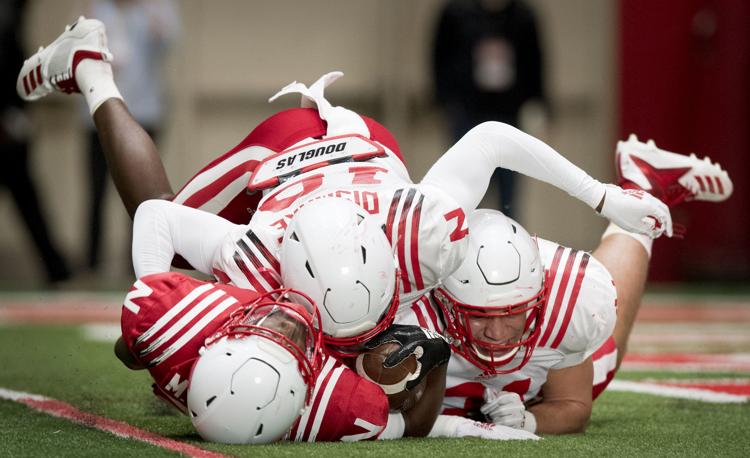 Spring Football Practice, 3.27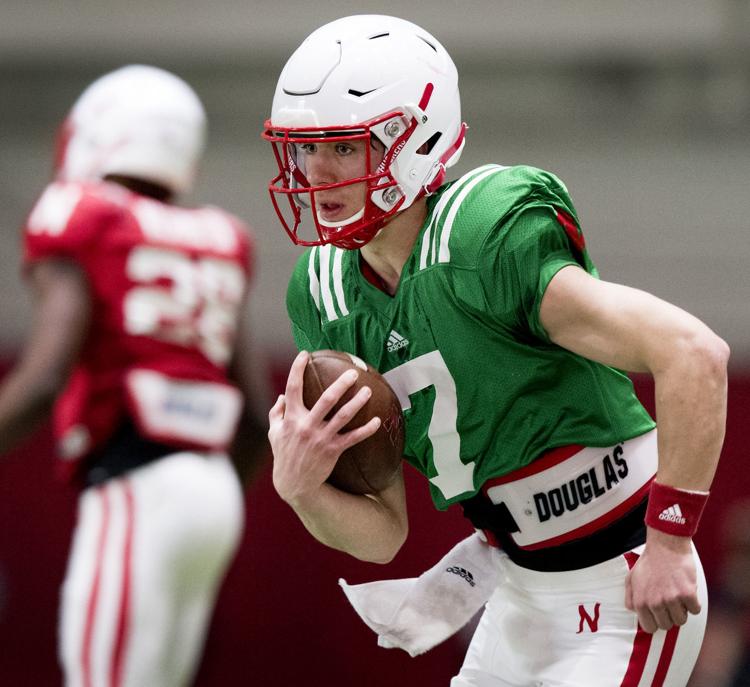 Spring Football Practice, 3.27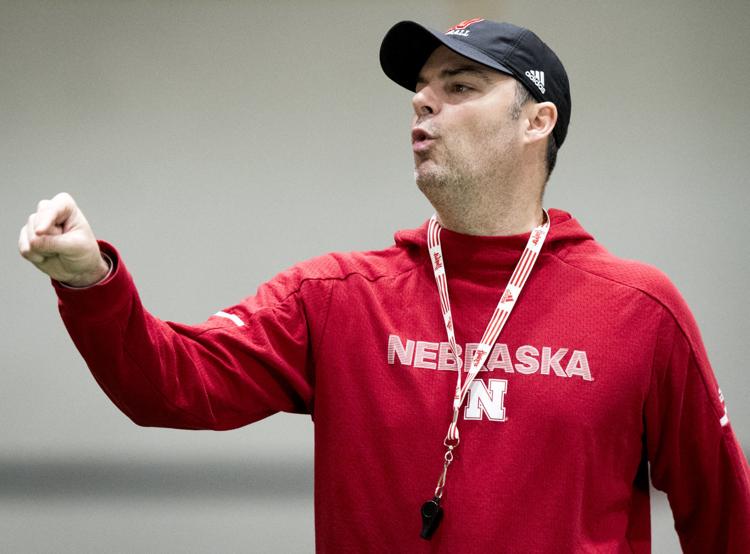 Spring Football Practice, 3.27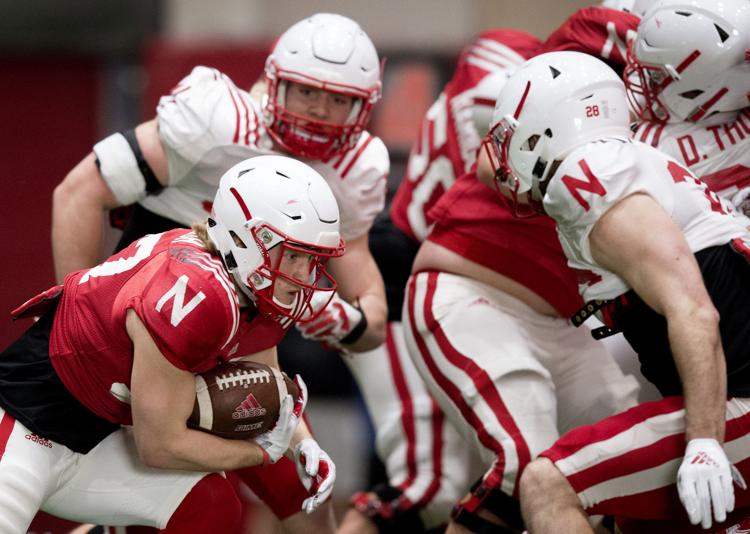 Two-Minute Drill: Parker Gabriel and Steven M. Sipple talk Husker football
Watch: Coach Scott Frost on team improvements and post-spring break practice
Watch: Defensive coordinator Erik Chinander talks about improvements on the defensive line