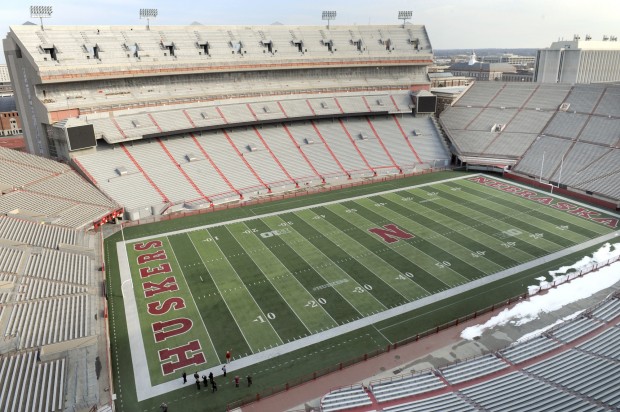 Kyle Brey appears set to join the Husker football staff as a grad assistant coach. The move is in the process of being finalized and hasn't been made official by Nebraska.
A 2010 graduate of Buffalo, where he earned four letters playing fullback and tight end, Brey spent the past two seasons at Kansas as the quality control coach for the Jayhawk offense.
Brey is also the son of Notre Dame head basketball coach Mike Brey, who had himself a pretty good night last night. Perhaps you caught some of that five-overtime marathon the Irish had with Louisville.
But back to the younger Brey.
Beginning in 2012, FBS programs were allowed to have four grad assistants on staff at a time.
Joe Ganz, Jake Mandelko and T.J. Hollowell are the current ones listed on the Husker staff, with the fourth slot coming open when Vince Marrow took a full-time assistant's position with Kentucky in December.
* In other news, expansion to the east side of Memorial Stadium is nearing completion.
I have to say, it's quite impressive. I posted a picture above, taken a few days ago.