In just a short time at Nebraska, George Kusche has brought excitement to distance running not seen recently at the school.
In the fall, he finished third at the Big Ten Conference cross country meet, the best finish by a Nebraska runner at the conference meet in more than 20 years. Then he had a good start to the indoor track season, running the fifth-best time in school history in the 3,000 meters one week and winning an 800 race the next. But he wasn't overly impressed by that.
The standard was changing for Nebraska distance running.
"I think I'll get more excitement once I run well," Kusche said about one week ago.
On Saturday, Kusche ran well. Historically well. The redshirt freshman from South Africa ran the mile in 3 minutes, 59.61 seconds, and is the first Nebraska runner to run a four-minute mile on a standard, 200-meter track in school history. He did so during the final day of the Frank Sevigne Husker Invitational at the Devaney Sports Center.
He established a school record, bettering the previous mark of 4:00.64 set in 1986 by Jean Verster, and a meet record.
Kusche called his shot, saying it was his goal to run a four-minute mile in his first attempt running the race for Nebraska, and he delivered. He likes his coach, David Harris, and his teammates, and he's happy to create some excitement.
"It feels good to be the first guy to ever do something, regardless of what it is," Kusche said. "So to be the first Husker to ever do something is a pretty good feeling. It's publicity for Nebraska distance."
If Kusche qualifies for the national meet, it would be a big deal. Only twice in the last 15 years has a Nebraska runner qualified for the indoor national meet in one of the distance races.
His mile time ranks 10th nationally this season and second in the Big Ten.
For the final lap of the race, many of the fans in the crowd of 2,512 stood. And when Kusche crossed the line, and his time flashed on the scoreboard, many fans' hands shot into the air to celebrate.
"It's nice to feel appreciated. I'll do that anytime again for a crowd like that," Kusche said.
Kusche had help reaching his goal. A former college runner was recruited to set the pace for the first five laps, and then drop out. But then another runner, Missouri's Kieran Wood was running right by Kusche. Kusche won the race, but Wood also broke four-minutes, in 3:59.64.
"I ran the last lap more to win the race than run under four," Kusche said. "It really helped, and it's always nice to win, especially when it's close like that, because when you finish second when it's that close it keeps you awake at night, because you always wonder if I could have done more. I'm pretty happy to win. I'm going to sleep soundly tonight."
Kusche needed a fast final lap to reach his goal. He didn't know where he stood with his time, but he knew he had work to do.
"In the last 100 meters, that's basically when you lose your time," Kusche said. "If I gave up the last 100 meters I probably would have run 4:02, so I knew I was going to have to push through it to run under four."
He was relieved to reach his goal.
"The week leading up to this race there was a lot of publicity," Kusche said. "Sometimes I run for myself, and now all of a sudden, I run for all of Nebraska."
The top overall performance of the day came from Indian Hills Community College's Kenny Bednarek, who won the 200 meters with a time of :20.30. It not only broke the Devaney Center record, but it was the fastest indoor 200 meters time run anywhere in the world in 2019.
Frank Sevigne Husker Invitational, 2.2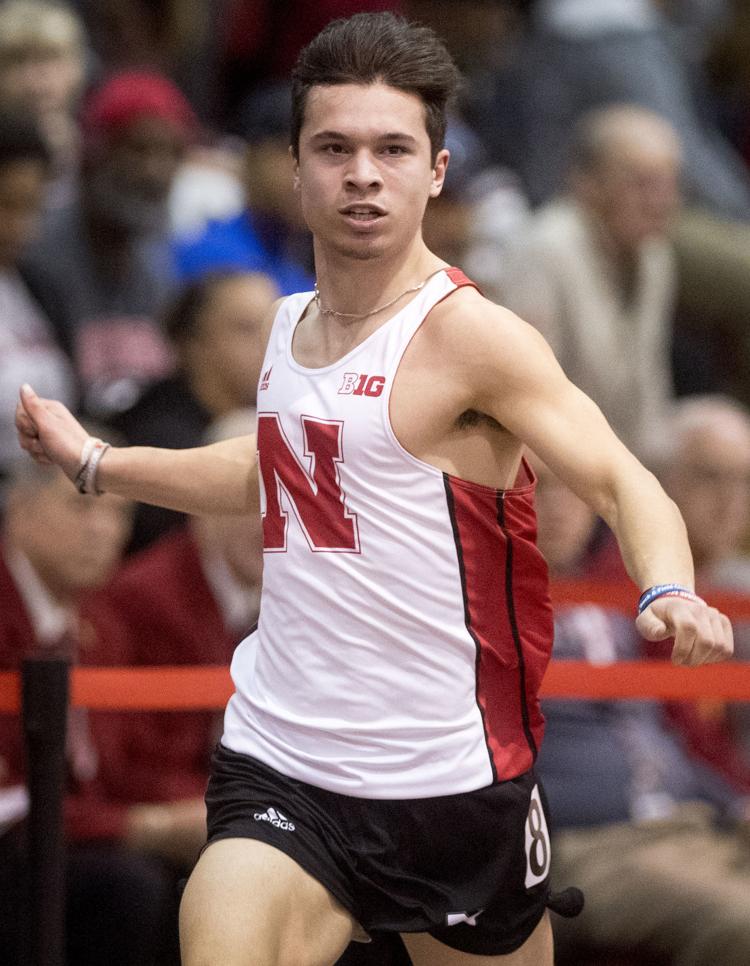 Frank Sevigne Husker Invitational, 2.2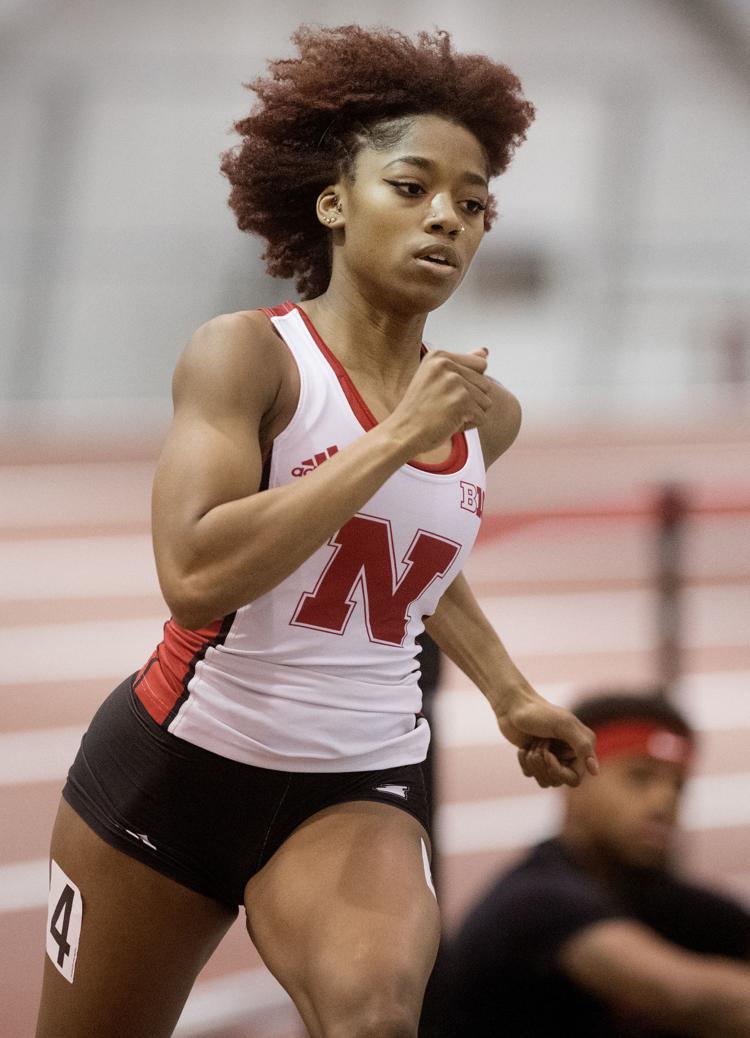 Frank Sevigne Husker Invitational, 2.2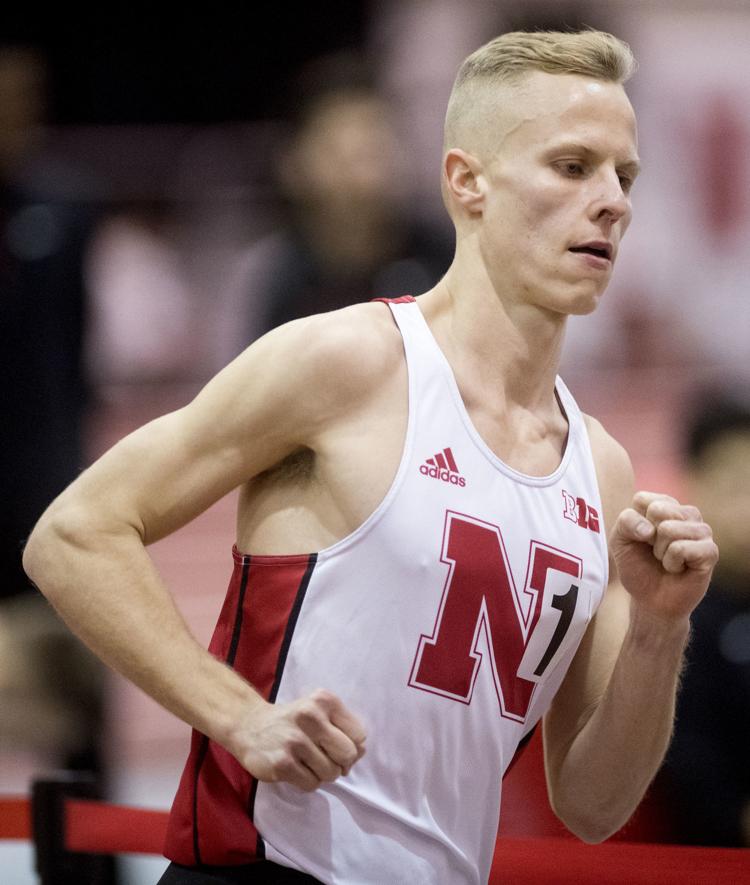 Frank Sevigne Husker Invitational, 2.2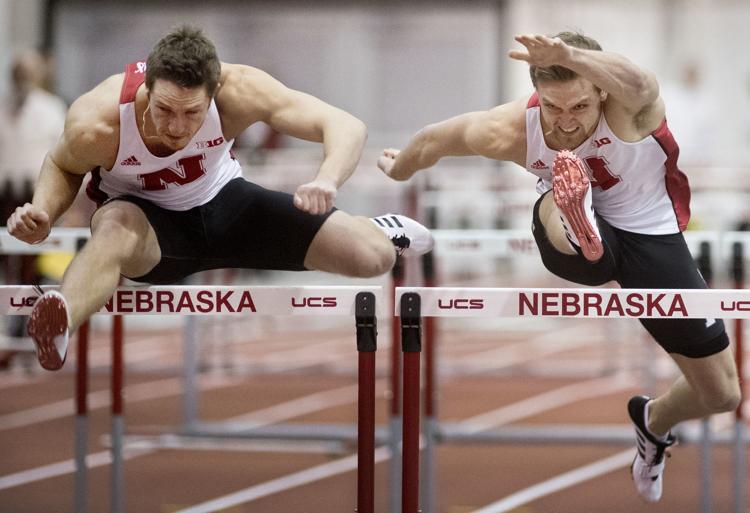 Frank Sevigne Husker Invitational, 2.2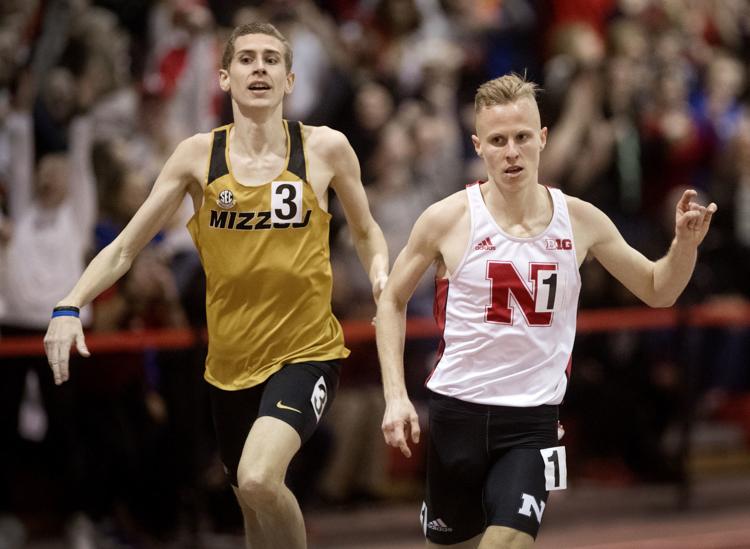 Frank Sevigne Husker Invitational, 2.2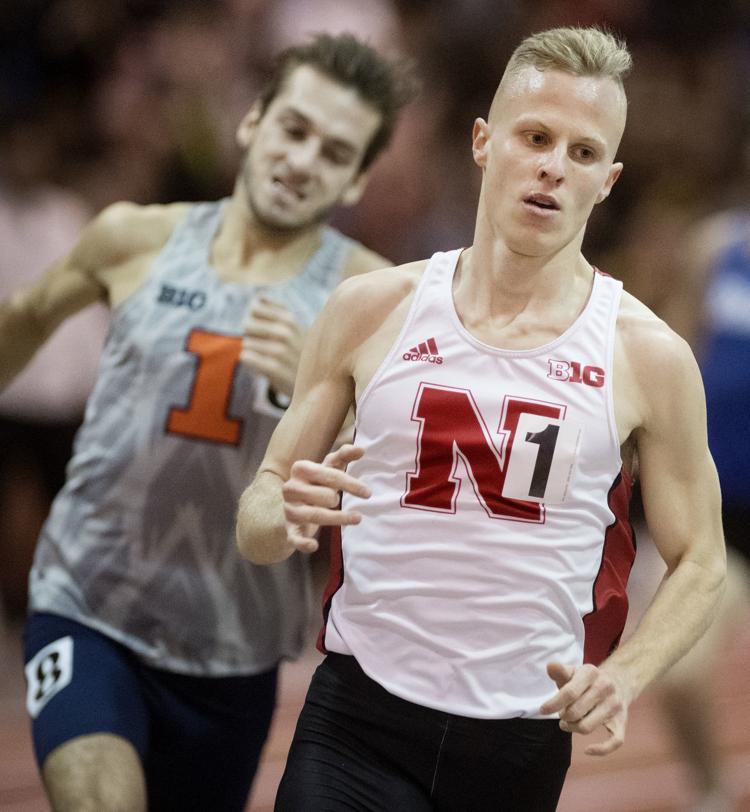 Frank Sevigne Husker Invitational, 2.2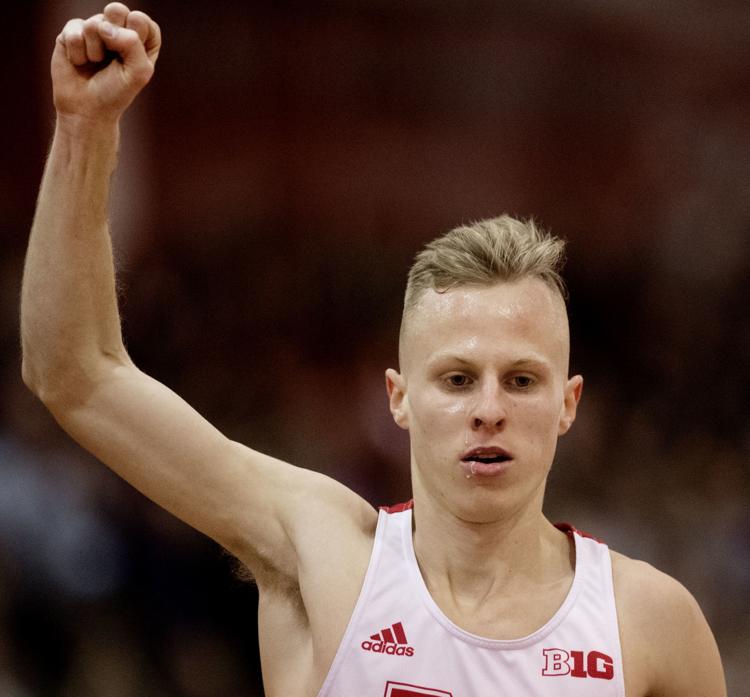 Frank Sevigne Husker Invitational, 2.2