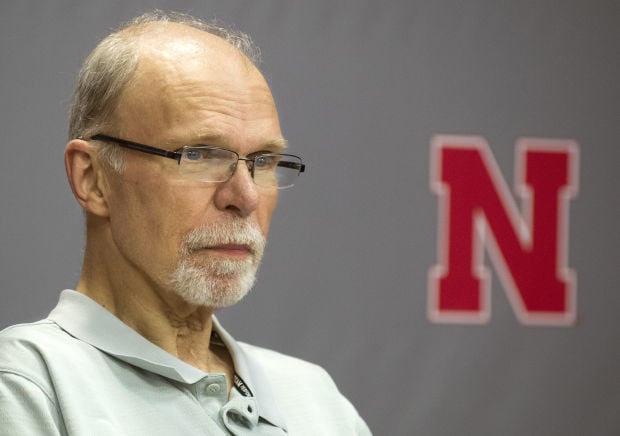 After one of the most successful runs in the history of Nebraska Athletics, Bill Straub is stepping down as the Husker women's bowling coach.
Straub announced his immediate retirement Wednesday.
"Football Hall of Famer Paul Hornung was quoted as saying, 'I have never had a job. I have been on scholarship my whole life,'" Straub said in a prepared statement. "It is quite truthful for me to echo Mr. Hornung's comments. I have also been blessed beyond belief to be employed by such a special institution. My heartfelt gratitude goes to all those allowing my long coaching career at Nebraska."
Straub guided the Huskers to 10 overall national championships, including seven since becoming a varsity sport. NU won NCAA titles in 2004, 2005, 2009, 2013 and 2015, and Straub's 2018-19 squad reached the NCAA semifinals for the 11th straight season.
The NCAA has sponsored women's bowling for 16 seasons and Nebraska is the only program to have qualified for the NCAA Championships each of those 16 seasons.
Straub is the only head coach in the history of the Nebraska women's program since bowling was added as a varsity sport for the 1997-98 season. Before taking the reins of the Husker women's program, Straub was the head coach of Nebraska's men's and women's club programs, beginning in 1983.
"Bill Straub is Nebraska Bowling," NU athletic director Bill Moos said in a statement. "He built the program from the ground up before it was a varsity sport, and is the only coach in the history of our program. He truly built a dominant program in the sport, and is widely respected in his profession. Bill is a true Husker and we look forward to seeing him at games and events for years to come. I want to wish Bill and his family best wishes in his retirement."
Straub's coaching credentials include 57 All-Americans and 106 Scholastic All-Americans. He has had 14 bowlers selected to national teams, and he has been inducted into the Nebraska Bowling Hall of Fame, the Omaha Bowling Hall of Fame and the Lincoln Bowling Hall of Fame.
Straub also led the Nebraska men's club team to national IBC titles in 1990 and 1996.
Nebraska has began an immediate search for Straub's replacement.