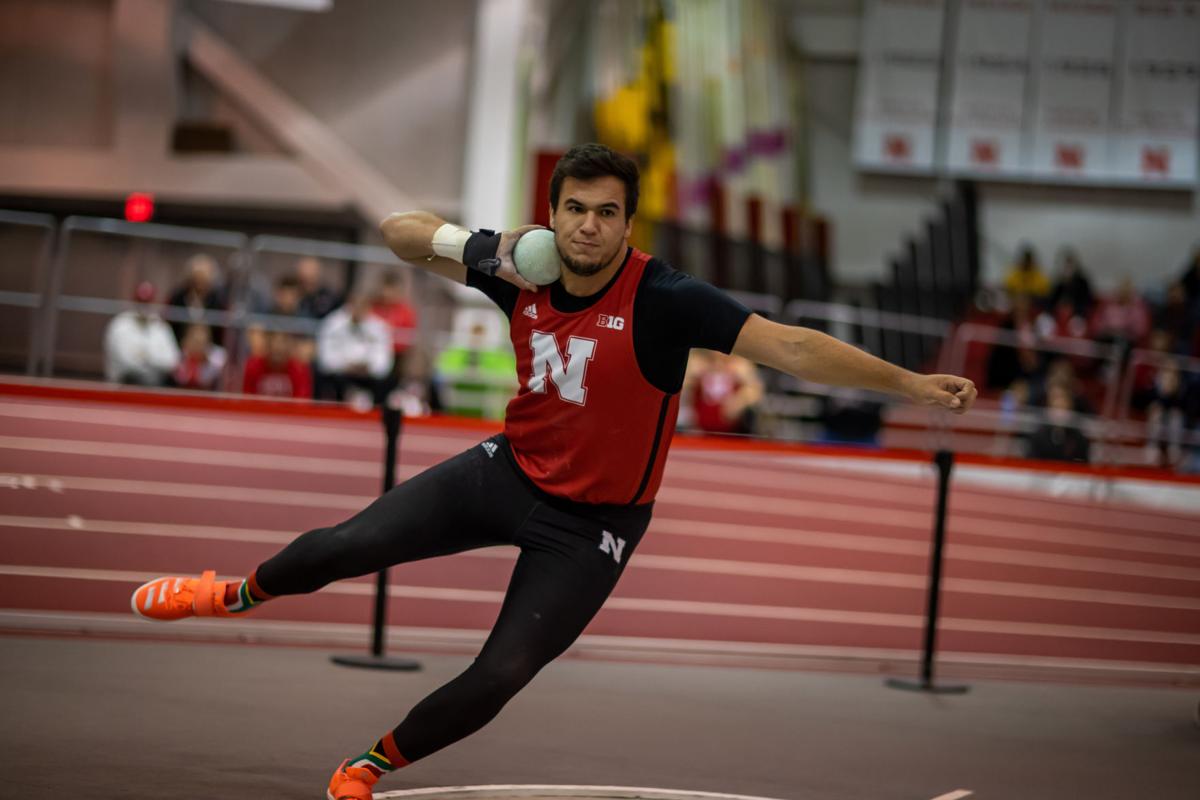 Burger Lambrechts' path to a Big Ten title began three years ago during his first Big Ten Championships as a freshman.
In that 2018 meet held at Geneva, Ohio, Lambrechts unperformed and walked away feeling disappointed with his 10th-place finish in the shot put. As a sophomore, he improved to fourth, and in last year's Big Ten meet, Lambrechts finished second.
When he returned to Geneva three years later, Lambrechts knew it was his time. The junior threw a whopping 67 feet, 4¾ inches to win the shot put by over 2 feet. That mark ranks fifth in the country this season and second all-time at Nebraska.
"It was actually the same venue that three years earlier I didn't throw very well, so it was nice getting my title finally at the same place," Lambrechts said. "It was kind of storybook-like."
Not only did Lambrechts win a Big Ten title, but he also broke an important benchmark he'd been looking forward to for years — the 20-meter mark. As a South Africa native, Lambrechts has long held a dream of making the Olympic team, and his first goal to conquer was 20 meters.
That mark nearly would have qualified for the Olympics in 2012, but shot-put distance standards have gone up since then. The International Amateur Athletic Foundation lists 21.1 meters as its qualifying standard for the Olympics, and while Lambrechts still has ground to make up, this achievement is an important part of his journey.
"It was a lot of emotions. It definitely took me longer to reach 20 meters than I initially thought, but the 20-meter club in shot put is a very special milestone," he said. "I know there's work left to get to Olympic level, but it was nice to break 20 and establish myself again."
The big-time performance at the Big Tens also qualified Lambrechts for the NCAA Indoor Championships that begin on Thursday. Lambrechts also qualified a year ago, but the meet never happened due to the NCAA canceling all spring championships.
This time around, Lambrechts will be joined by four teammates in Fayetteville, Arkansas: juniors George Kusche (mile) and Papay Glaywulu (triple jump), freshman Lishanna Ilves (long jump) and fellow shot-putter sophomore Kevin Shubert.
As he approaches one of the biggest meets of his career, Lambrechts is hardly fazed. He felt the Big Ten Championships was his big meet to show his progress and nationals are just a bonus at this point. It'll be a year later than he might have anticipated, but Lambrechts will finally get his chance to throw shot put on a national stage.
"I think I'm in a pretty comfortable position where I'm not expected to medal and it's also my first indoor nationals, so whatever happens, I'm not going to worry too much about it, and I'm going to enjoy it," Lambrechts said.