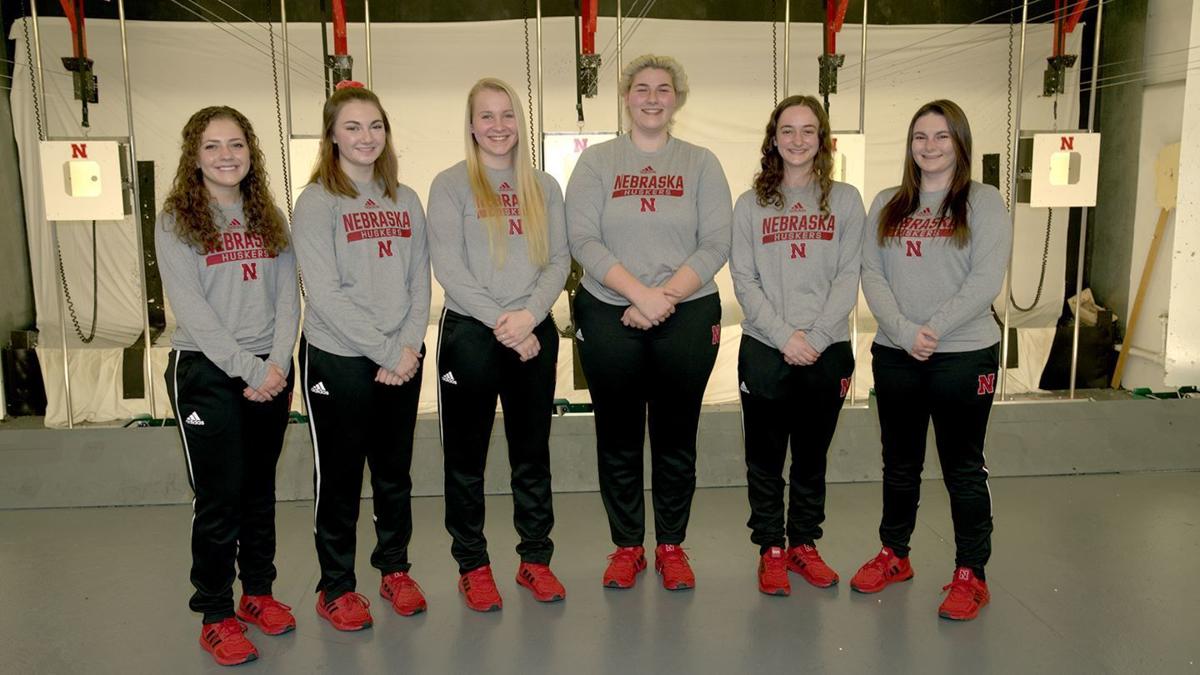 Nebraska has already qualified for the NCAA Championships in March. Now, the Huskers turn their sights to the Great American Rifle Conference meet Saturday and Sunday.
Nebraska will stay at the Nebraska Rifle Range, with all the GARC teams competing virtually, something the Huskers are attuned to after competing in a few virtual meets over the course of the season.
"We kind of started behind other teams, but the nice thing was we still got to compete that was virtual," Nebraska head coach Rachel Martin said. "Obviously it's not the same as a shoulder-to-shoulder match every other year, but in a year where everything is very uncertain and very difficult, it was nice for our athletes to be able to have an opportunity to not only test the skills they have been working on but also just have that experience as a team in competition. I think that's the most fun part of being an athlete."
The nine GARC teams each shoot at their own site and all are able to see the other teams' electronic targets to know the shots they need to make. Nebraska finished fourth at the GARC Championships last season.
After qualifying for the NCAA Championships under Martin for a second consecutive season, the Huskers will use the GARC virtual meet to test and hone their skills. Nebraska was set to compete in the 2019-20 championships before the meet was canceled due to COVID-19 concerns.
Though the competitive atmosphere will not be there, the Huskers will still bring a competitive mind to the range.
"They've done a really good job this year making it about them and the work that they are putting in," Martin said. "The nice thing is they don't have to rely on it being a typical or traditional competition for those nerves to be there. That's kind of helped them perform a little bit better and they've been able to bring that in. For some people, a virtual meet could feel like it isn't as important.
"We were at NCAA's last year and just finished practice before they sent us home and were unable to compete. To be fair, I think they dealt with the disappointment of it not being a normal year early on. They handled it very well and very maturely and have carried it into this year as well." 
The GARC starts with smallbore action Saturday at 8 a.m. and finishes Sunday with the air rifle competition.