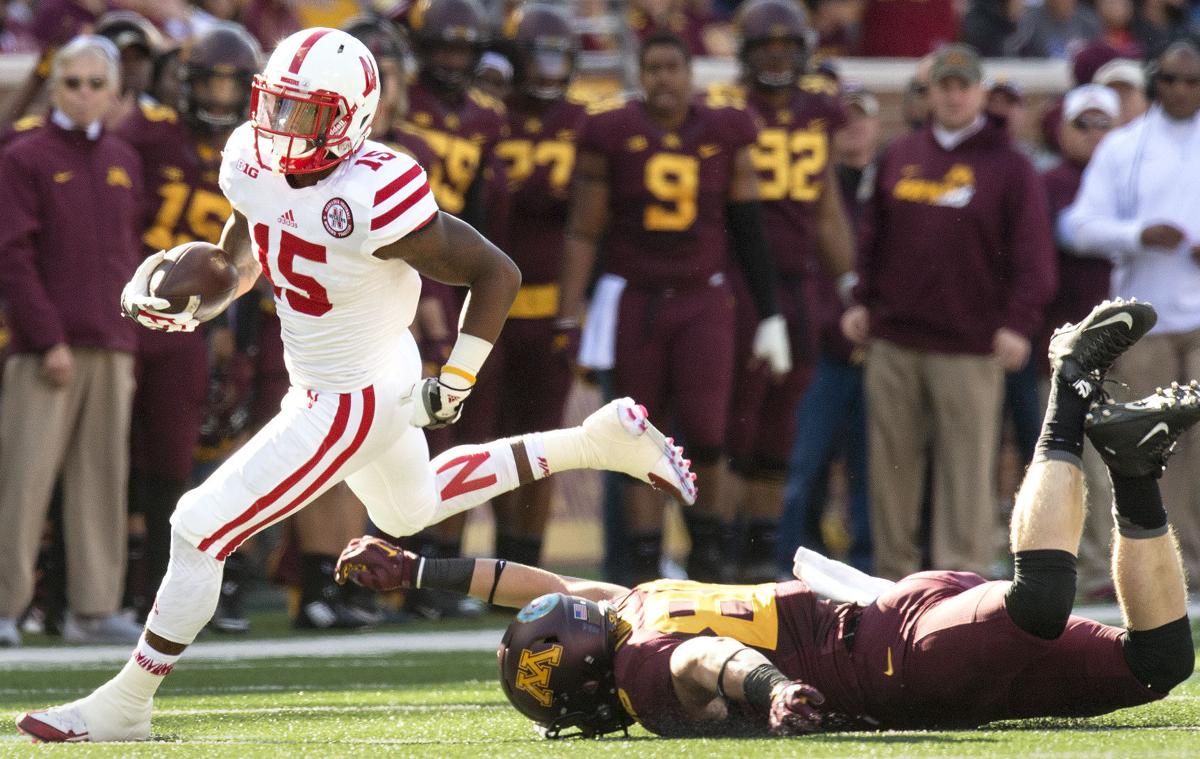 How do the Huskers light up the scoreboard?
1. Keep it clean. When Nebraska gets out of its own way and doesn't let flags interrupt it, points are had. No one is expecting another day with just two penalties, but don't let it become one of those Saturdays where there's about 10 and we hear the ref say "illegal formation" a bunch of times.
2. Tommy Armstrong showing that last week was closer to the real him and those first two games of Big Ten play were just a blip on the radar. Can't give this Northwestern offense any bailouts with turnovers on your own end. 
3. Nebraska is 17th nationally in sacks allowed per game. The O-line is keeping its quarterback clean. Northwestern's defensive ends can cause some havoc, though. And linebacker Anthony Walker has 9½ tackles for loss. If the Husker linemen can carry over last week's performance, they might have something going.
4. De'Mornay Pierson-El took his first big step last week. Now perhaps he gets even more involved. He only went about 18 snaps last week. This team is going to need a big play or two from No. 15 each week the rest of the way.
5. Fast starts are always important, but think of where Northwestern players' minds are after losing by a combined 78-10 the past two weeks. If the Husker offense can get them backpedaling early, there may be no coming back from it.
How do the Blackshirts shut 'em down?
1. Don't rest on their laurels when it comes to run defense. Nebraska ranks seventh nationally there, but Justin Jackson looked like Gale Sayers in the first half against the Huskers last year. If Nebraska can hold him down, you take your chances that Clayton Thorson can't win the whole thing with his arm.
2. This should be a week to take a stand in the passing game. Nebraska is giving up 341 yards in the air per game, but Northwestern is throwing for 141. At this point, somewhere in the middle of that would be progress.
3. Be opportunistic all day long. Those picks at the end of last week's game were encouraging. Takeaways do tend to come in bunches and Thorson has thrown as many picks (five) as he has touchdowns.
4. This is more about special teams, but don't let Northwestern kick returner Solomon Vault give his team a jolt. He's returned two kickoffs for touchdowns the past nine games. Ideally for Nebraska, kicker Drew Brown has one of those days where he's sending kicks 8 yards deep. But if Vault does get a return chance, the Huskers have to be disciplined.
5. Meet at the quarterback. You saw a defensive line last week that got some good licks on Mitch Leidner. With guys on that front four returning to better health, Maliek Collins and that crew need to put a big stamp on this game.
You have free articles remaining.
TERRELL NEWBY, RB, NO. 34: Has looked the best of his entire career the past two games. He's been decisive and starting to win over some skeptics. NU could have a 1,000-yard rusher this season, after all. Newby comes into the game with 589.
NATE GERRY, S, NO. 25: Let's see if that finish to last weekend's game carries over for Gerry and this secondary. Here's guessing he gets a shot or two at a pick Saturday.
JACK GANGWISH, DE, NO. 95: Really introduced himself to this fan base as a key player last year against Northwestern. His motor seems to be running just as hot here in October as it was the first day of fall camp. It will be interesting how the D-line reps work out with Freedom Akinmoladun back in the mix.
NUMBERS TO THROW OUT AT THE TAILGATE PARTY
357: Days from Saturday to Nov. 1, 2014, the last time the Huskers won back-to-back games.
27: Yards of Nebraska's longest kickoff return this season. That was Stanley Morgan against Miami. NU is averaging just 16.4 yards per return, which ranks 121st nationally.
19: Nebraska's national rank when it comes to average yards per carry. NU is picking up 5.4 per rush. Only Ohio State (5.9) has a higher average in the Big Ten.
There's a Husker party if …
HuskerVision keeps showing shots of Steve Spurrier from the '96 Fiesta Bowl during timeouts. ... The Huskers suddenly run a drop-back pass out of an option play. ... Tight ends run wide-open like it's 1995. ... Blackshirts make the black unis look good even to the alternate uniform curmudgeons. ... Talk of bowl possibilities, hope and Tommy Armstrong wheeling into the postgame news conference on a scooter.
Sunday brunch stinks if …
Northwestern quarterback Clayton Thorson hits his average of 141 passing yards a game with 11 minutes left in the second quarter. ... Doug McDermott seen on sideline in a purple polo. ... Michigan State falls asleep at wheel against Hoosiers, takes luster off its trip to Lincoln. ... Turns out Kain Colter had a seventh year of eligibility.
BC's best guess: Huskers 34, Wildcats 20.
Since the Huskers joined the Big Ten, each Nebraska-Northwestern game in Lincoln has been decided by three points. So a down-to-the-wire affair would hardly surprise. But there seemed an extra bounce in the steps of those around Husker camp this week. It's understood that whatever was gained last week can't be given right back this week. I don't think it will. It will be hard-earned, but it won't require a Hail Mary, either.