Less than seven weeks remain before Nebraska opens its 2019 season against South Alabama on Aug. 31 at Memorial Stadium.
In just a shade more than two weeks, Husker players report for preseason camp. Between now and then, the NU players have only one week remaining in their official summer conditioning program before an off-week to round out the summer.
The closer football's return inches, though, the longer the offseason seems to drag.
"It's kind of like the last stretch that you're really antsy about," Darrion Daniels said Sunday at the Husker Road Race, shortly after signing the national anthem in front of the event's largest crowd yet, estimated at more than 900 people. "We put in so much work from the spring through the summer, and it's like the fall is just an arm's reach away.
"I'm very impatient right now. I'm very excited. Now we've just started even watching film. We're watching film of other teams and then watching film from last year, it has us just anticipating it even more."
Daniels only arrived on campus in January as a graduate transfer from Oklahoma State, but he's fit in seamlessly with his younger brother and fellow defensive lineman Damion and the rest of the Husker frontline.
"We don't just do, we're not just one workout per day guys. The defensive line, we lift at 1 p.m., so at 1 p.m. we do our main workout with (head strength coach Zach) Duval, then we'll go a 20- or 30-minute break in between, and then right after that we're right back out with the defensive line doing drills, doing extra workouts. So you don't really count the workouts, you just count the days.
You have free articles remaining.
"It makes it feel like it's a lot longer, but everything we do is necessary."
For sophomore defensive back Cam Taylor, Year 2 is much different than Year 1. Last July, he was going through just his second month on campus, trying to learn the lay of the land. Eventually, he played in 10 games and established himself as one of the young building blocks in secondary coach Travis Fisher's room and on defensive coordinator Erik Chinander's unit.
Now, as he roamed the Road Race and encouraged kids across the finish line, he said he's much more comfortable.
"It's been a great summer, this has been a lot better summer than last year," Taylor, a Montgomery, Alabama, native said. "Everybody's come together, everybody's on the same page. The freshmen came in and have just bought in already to the system. The Program (training) went good and it's just a lot of good things on top of good things.
"I can see us going pretty far."
These are the dog days of summer. Out in the sun, even before 9 a.m. Sunday, the kids and adults running the road race surely felt the onset of another 90-plus day. There are triple digits in the forecast. Seven weeks ago, it was Memorial Day. Seven more to go before football arrives. Even still, in the morning shade on Stadium Drive, cast by West Stadium itself, one could almost be convinced that fall was right around the corner. Maybe Taylor was just thinking wishfully, but he sounded convincing at least.
"The trees are starting to turn a little bit and you can smell it in the air. You can tell football is coming," he said.
Nebraska Football Road Race, 7.14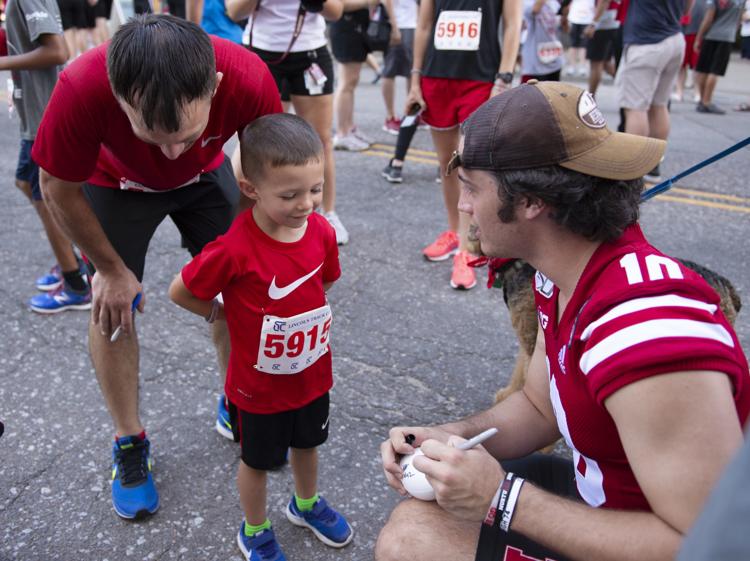 Nebraska Football Road Race, 7.14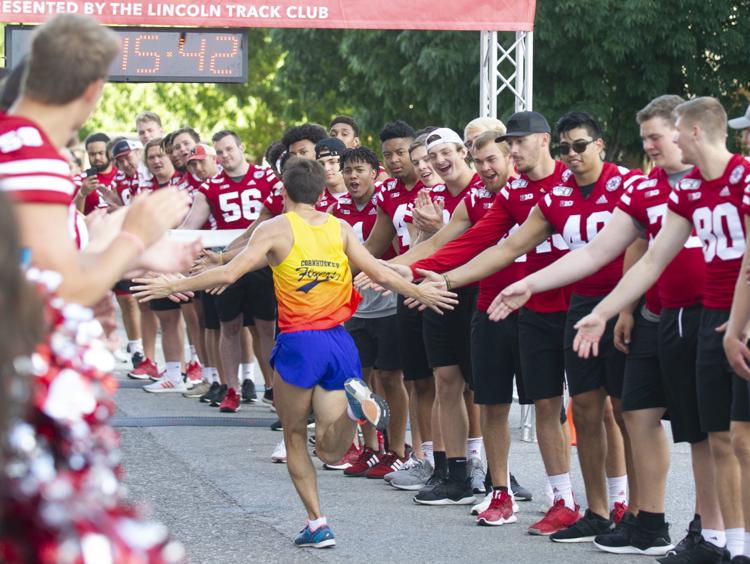 Nebraska Football Road Race, 7.14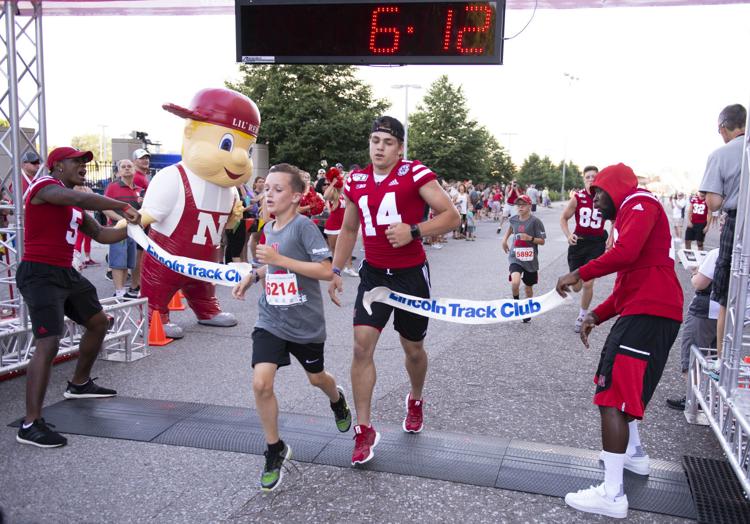 Nebraska Football Road Race, 7.14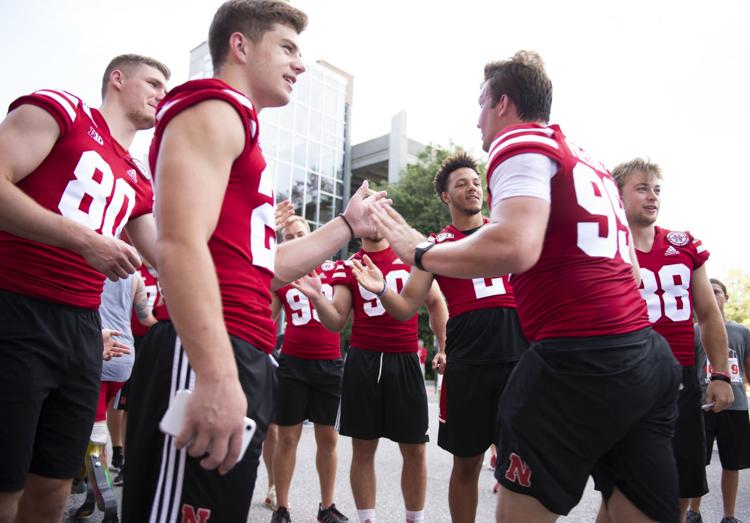 Nebraska Football Road Race, 7.14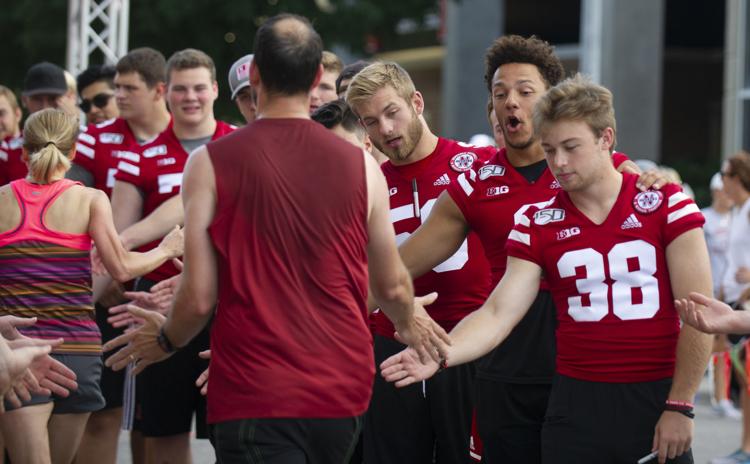 Nebraska Football Road Race, 7.14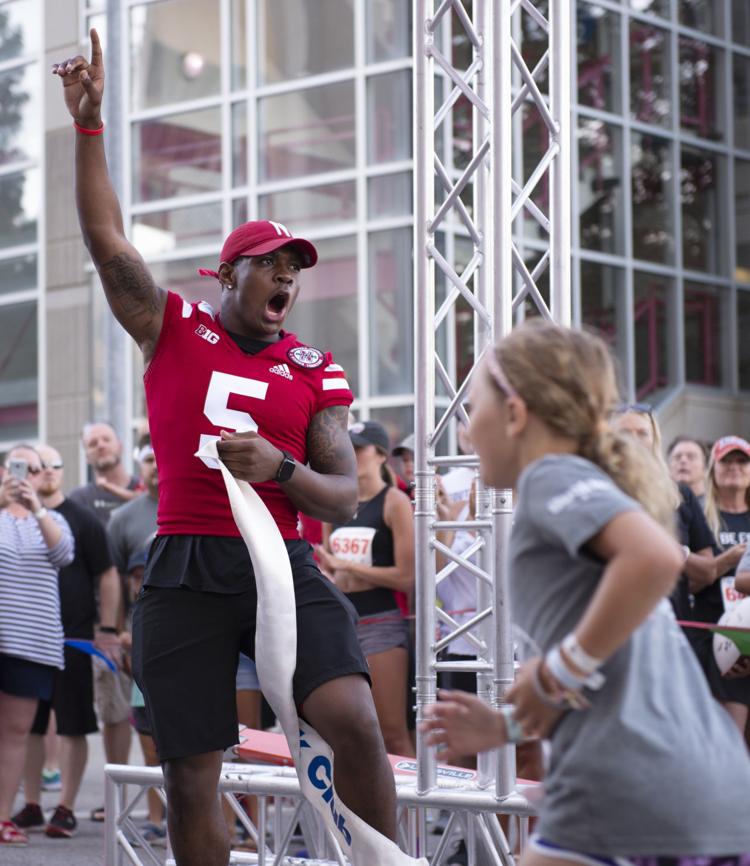 Nebraska Football Road Race, 7.14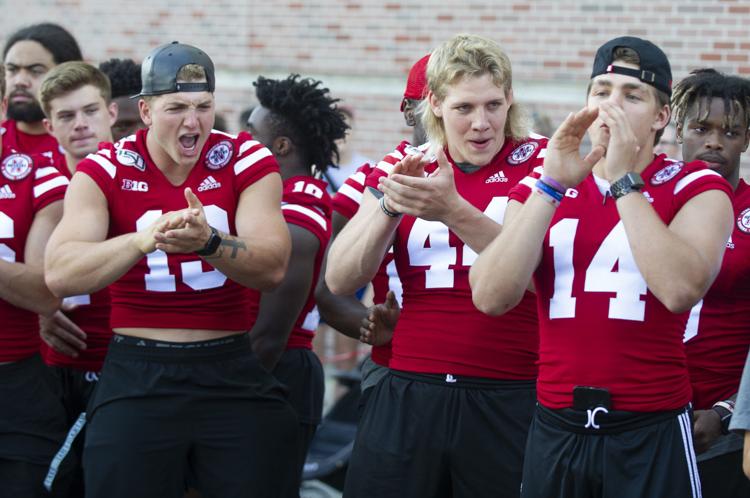 Nebraska Football Road Race, 7.14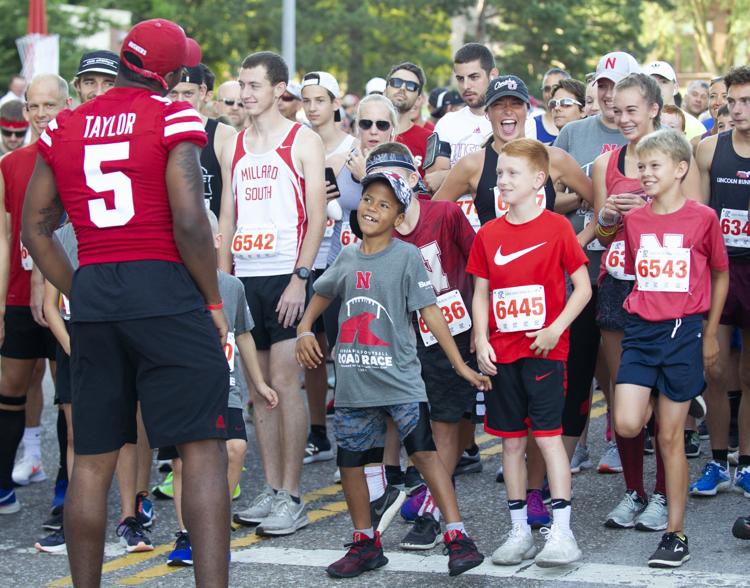 Nebraska Football Road Race, 7.14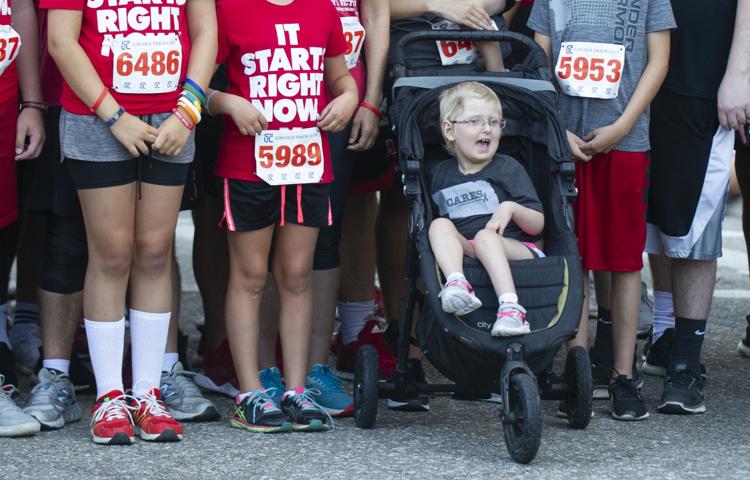 Nebraska Football Road Race, 7.14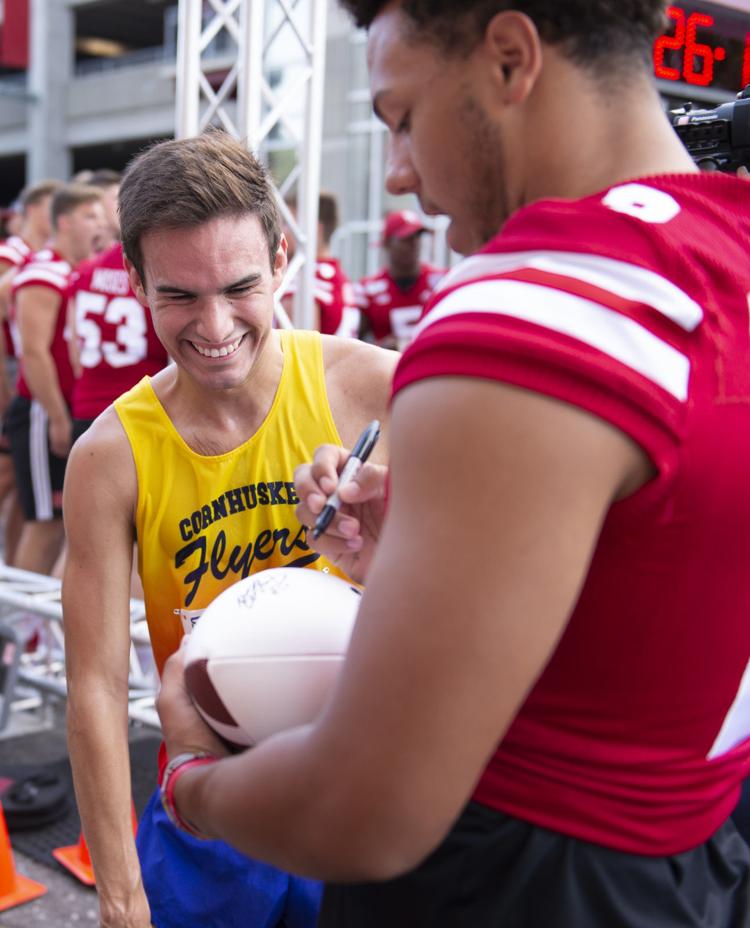 Nebraska Football Road Race, 7.14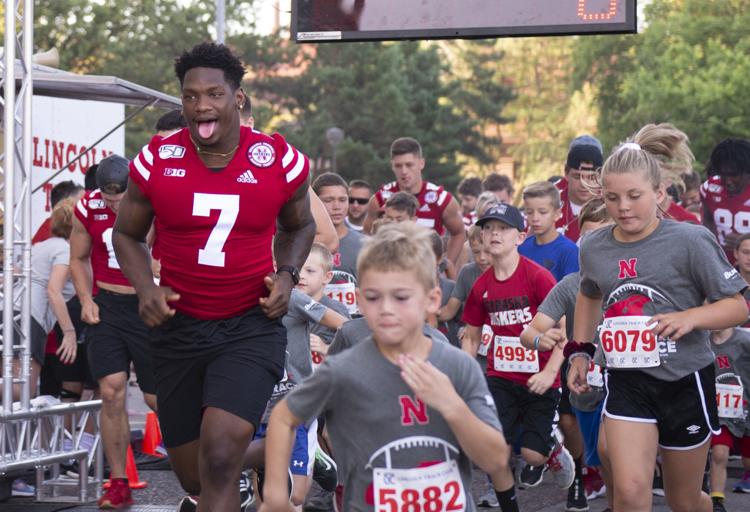 Nebraska Football Road Race, 7.14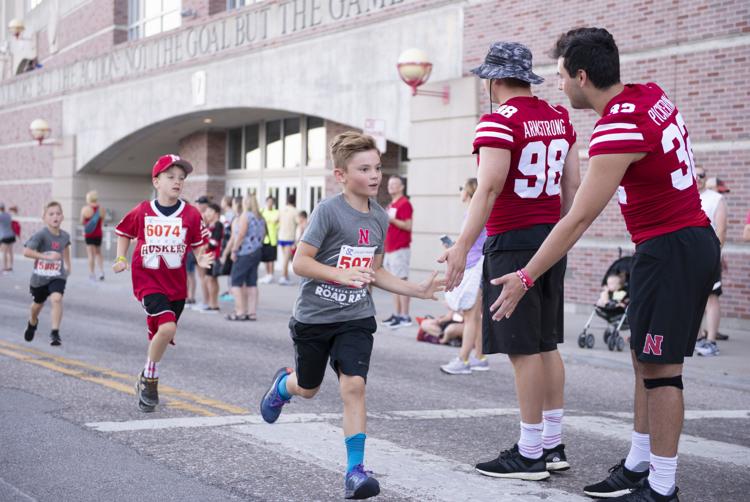 Nebraska Football Road Race, 7.14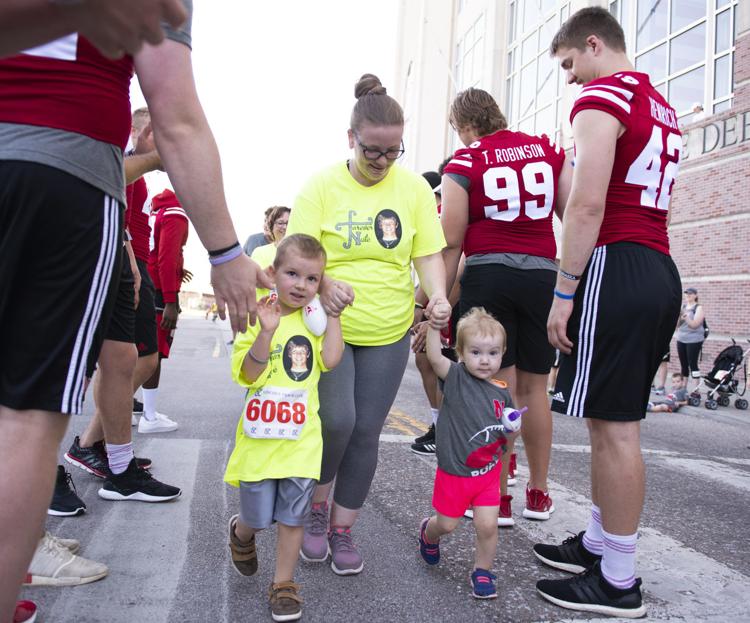 Nebraska Football Road Race, 7.14