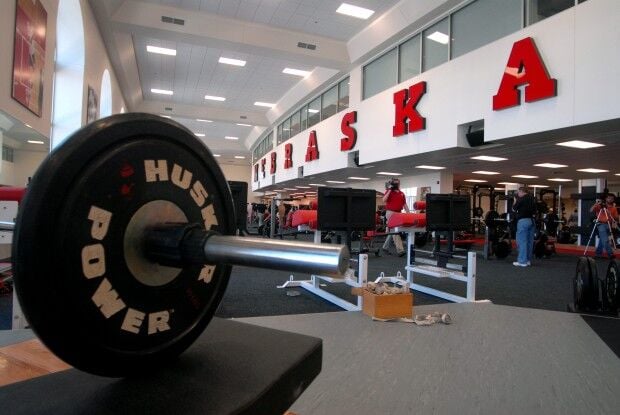 As mid-July arrives, it remains unclear when the Big Ten will start its regular season or if college football will ultimately be played at all this fall. 
In the meantime, though, Nebraska continues its preparation with a new phase beginning Monday. 
From Monday until July 24, Nebraska and other college football programs can have up to eight hours per week of supervised strength and conditioning and film work, though no more than two of those hours can be used in the film room. That means that there's more contact now between the Husker players and the strength and coaching staffs than was allowed during the voluntary workout period. 
Then, beginning July 24, schools can host two weeks of what amounts to a minicamp before formal preseason camp would begin Aug. 7 (at least for schools who are set to begin their season Sept. 5, as Nebraska is for now). That stretch can include 20 hours a week of film, weights and walk-through-style practices. 
The latest step, though, comes with a couple of updates for Nebraska. First, the Huskers' summer newcomers are now fully integrated into the workout program. Head strength and conditioning coach Zach Duval tweeted a video of freshman running back Marvin Scott in the weight room Monday morning. Previously, it was unclear because of the on-the-fly changes to the schedule just how much newcomers were allowed to do because they had not yet been on campus for an official access period. 
That means anybody who's arrived since spring ball was scuttled — 14 scholarship players and around 25 walk-ons, by the Journal Star's count — are now part of the mix more officially than they were before. 
Along those lines, the Huskers have their entire roster on campus now except for incoming freshman punter Daniel Cerni of Australia. His timeline for arrival remains unclear because of the pandemic and international travel rules. He could also be affected by a recent U.S. Department of Education decision that international students won't be allowed to remain in the country if their school doesn't hold in-person classes, though UNL at this point is still planning on at least in-person instruction this fall.
Among the challenges of the new-look schedule this offseason, as coach Scott Frost said last month, is finding some downtime for players so that they're not on a grind from June 1 through whenever the season ends.
"It is going to make the scheduling of everything a little interesting for us because usually you give players time off before fall camp starts to recover and you definitely don't want to give players time off during that time when you have access to them and more ability to do things," Frost said then. "It's going to change our scheduling model a little bit to make sure our players are here for that but also are fresh and ready to go for the long haul of the season." 
To do that, players worked some downtime into the past two weeks before the summer access period began Monday. A school spokesperson said the plan generally is to have a few more days off just before a normal preseason camp would begin. 
The Huskers have steadily had players return to campus — most before voluntary workouts began June 1 and some since — and that trend will continue as several walk-ons who participated in the Shrine Bowl in Kearney over the weekend will come into the fold. Once those players pass out of the standard on-boarding process, outlined last month by the Journal Star, they'll be into the workout mix, as well. 
Be the first to know
Get local news delivered to your inbox!