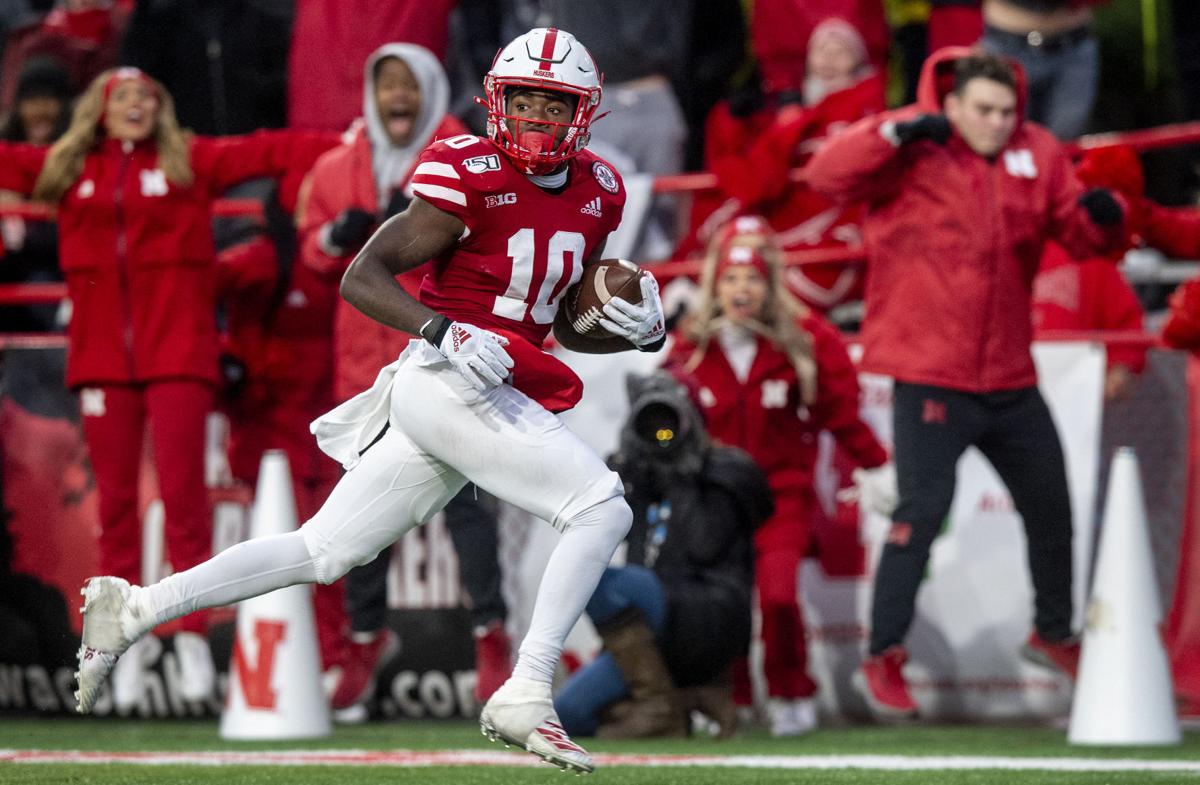 The senior reportedly received the necessary wavier, or waivers, from the NCAA to be able to play this fall. He will spend his final collegiate season with the Horned Frogs after three straight 800-plus yard receiving seasons at NU.
Spielman told a Twitter user that he battled "depression and anxiety," while appearing in all 12 games for the Huskers last season. Spielman added he played 30 pounds underweight due to "not eating or sleeping."
In a social media post late Sunday night, Spielman thanked his "true brothers, my family and the Nebraska fans for their abundance of support. 
"I know you celebrated our wins beside us and felt our losses just as much as we did. The loyalty in the Sea of Red runs deep. You're much appreciated and very important not only to the Cornhuskers' success but also to my personal success.
"Good mental health is also a key component to my success not only on the football field, but also in life, school and relationships. Focusing on my mental health allows me to understand who I am, what my passions are, and what my purpose is. 
"Football has taught me how to overcome obstacles and face adversity. It has helped me become disciplined, determined, and resilient. At the end of the day, please remember life is so much more than football. I am and will always be much more than just an athlete. Every day is a new opportunity. Thank you again to those who have supported me on my journey. I'm forever grateful. Lots of Luv and Go B1G Red." 
Be the first to know
Get local news delivered to your inbox!