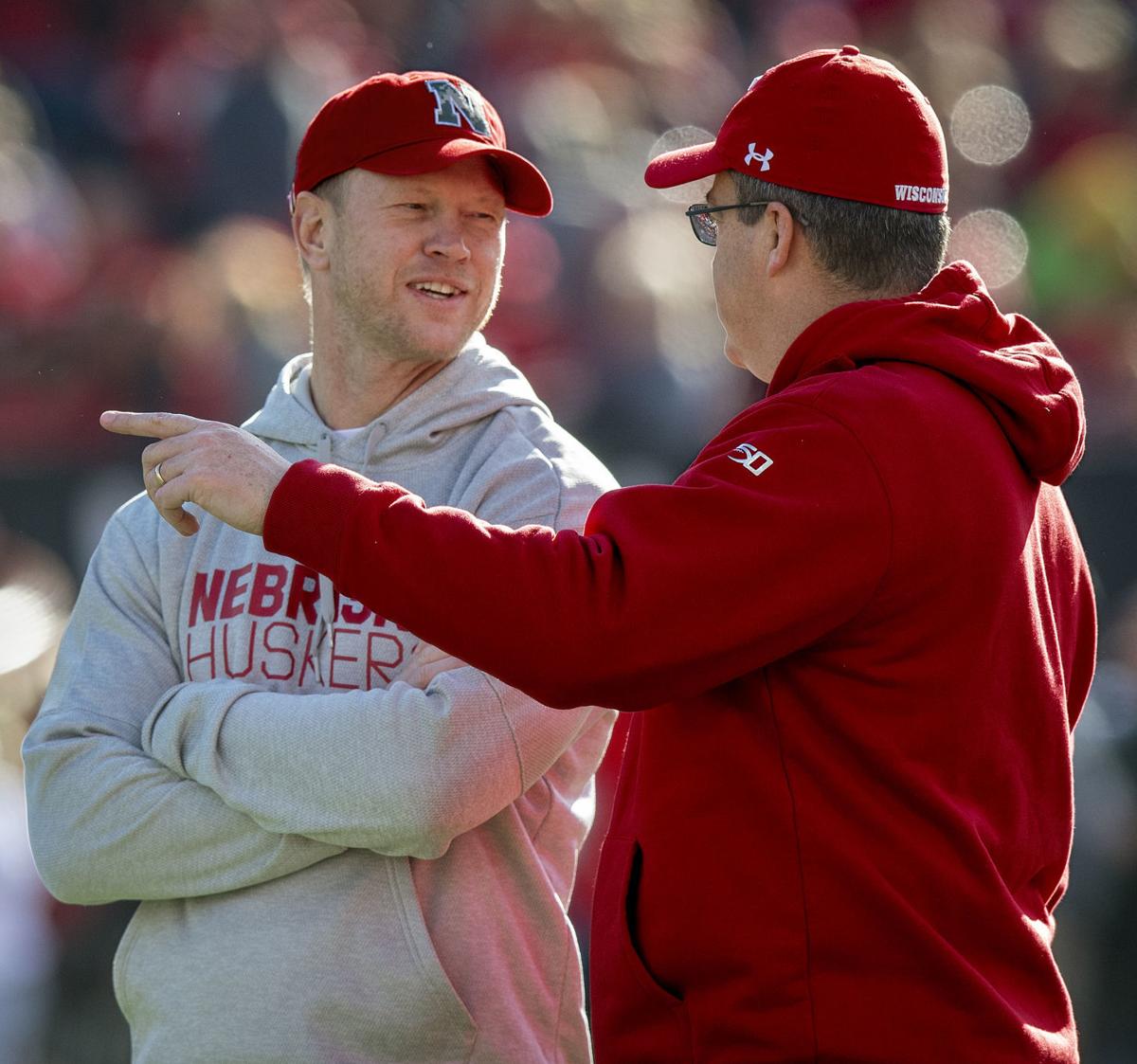 Big Ten Commissioner Kevin Warren said Tuesday he wants unity among the 14 league members.
Nebraska coach Scott Frost one day earlier said his school is committed to playing football this fall with or without the conference. 
Something, eventually, is going to have to give after the Big Ten on Tuesday afternoon postponed its fall football season and left open the possibility for the spring.
"We're a proud member of the Big Ten. I think it's the best conference in the country. We want to play a Big Ten schedule," Frost said. "I think our university is committed to playing football any way we possibly can, regardless of what anybody else does. We're looking forward to the opportunity to get our guys on the field and let them show the progress they've made in a safe environment. …
"Our university is committed to playing no matter what. No matter what that looks like. We want to play no matter who it is or where it is. So we'll see how those chips fall. We certainly hope it's in the Big Ten, but if it isn't, we're prepared to look for other options."
Ohio State coach Ryan Day also said Monday that the Buckeyes would consider looking outside the Big Ten for opponents. On Tuesday, however, OSU athletic director Gene Smith told Letterman Row that his program would not be pursuing games this fall. 
Hours after announcing the league's decision to postpone, Warren told Yahoo! Sports the Huskers cannot play games this fall. "No. Not and be a member of the Big Ten Conference," he said. 
Earlier in the day, he was asked the same question directly during an appearance on Big Ten Network following the league's decision to postpone. 
"I know there were many statements that were made yesterday," Warren said. "There were many interviews that were done yesterday. I'm sure there are going to be many other statements made today and in the future. But I just take those statements as really a point of passion and supporting and representing their universities and their student-athletes. I understand that, but as I sit here today, there are 14 institutions in the Big Ten Conference and we have been together. I plan for us to continually be together and work collectively to make sure that we're doing everything that we possibly can to make sure that we keep our conference very strong academically and very strong athletically. I understand the passion. I understand that many things that have been said, and I can respect the many things that will be said." 
Got all that? BTN host Dave Revsine pushed Warren on, specifically, whether a team can pursue an independent schedule. 
"I know what was said and these are things — I'm sure there will be a lot of other issues that will arise and will be raised that will be addressed at the appropriate time, and this is not the appropriate day to do that," Warren said. 
So, what happens from here remains to be seen. Nebraska has already loosely been in contact with teams about potentially playing this fall. There is an open question, of course, about how many teams in college football will end up playing, period, after the Pac-12, Mountain West and other conferences have also already postponed. 
If they pursue any of them now, it will be in direct defiance of the league's commissioner.