Matt Davison says he'll keep telling it how he sees it in his job as color analyst for Nebraska football games on the radio, even now that his close friend and co-worker, Scott Frost, is the head coach.
The thing is, with Frost's up-tempo spread offense, Davison probably won't get as much time to talk during the broadcast.
That's what radio play-by-play announcer Marc Daniels remembers as being the biggest adjustment in the two years when Frost was the head coach at Central Florida.
"(The commentator) goes from being able to break it down like, 'That play opens up because of how the guard pulls, or this blocking downfield,' to more of, 'Hey, that's a great pass he saw in coverage.' I think sometimes they're losing 50 percent of their normal time."
TV and radio announcers are among the people who will be challenged as Frost brings his offense to Lincoln.
There was an adjustment for Daniels when he went from describing George O'Leary's pro-style offense to Frost's offense.
But Daniels says the offense didn't go from 50 to 100 mph during Frost's first season at UCF, and that may be the case at Nebraska, too.
Daniels had studied Oregon, where Frost had previously worked as offensive coordinator, in getting ready for that initial season. But Oregon had that offensive playbook in place for many years and the players to run it. UCF wasn't able to go as fast in Year One.
What Daniels realized is the speed of Frost's offense is fast, but not impossible, for an announcer to document. Daniels usually had enough time to write down what had happened after each play while color commentator Gary Parris talked.
"When Scott first got here to UCF there was the thought of, 'Wow, will we be able to keep up?'" Daniels said. "Well, what you realized was he was rebuilding an offense, and by design he didn't have it at the fastest pace simply because of a combination of the personnel and just that group of players getting used to it.
"Year Two was a faster offense. They were more efficient and had a year under the system, but you realize as the year went along there was still a lot of, let's get to the line, let's see what the defense is doing and then we'll turn and look to the sideline. Scott got comfortable kind of analyzing the defense and working with McKenzie Milton. But there were times you'd get it and go in a hurry."
If spring practice at UCF is an indication, Daniels said the Knights' offense will go even faster under new coach Josh Heupel than it did under Frost.
The speed of Frost's offense is probably more of a challenge for the TV announcers, who aren't as familiar with the players because they broadcast different teams each week. But the radio crew attends practice on occasion, and local broadcasters are familiar with the players.
Jerry Allen has been the voice of Oregon football for 30 years, including when Chip Kelly was head coach and Frost was offensive coordinator.
The fast-paced offense changed how Allen called games. He could only explain the play until the whistle blew, and then had to quickly get to analyst Mike Jorgensen.
Now when the game is over, Allen is even a little fatigued.
"Before it was kind of an easier pace. It was more of a conversation about the game," Allen said. "Here is the play, here is what happened, (Jorgenson) would talk about it, we'd get set and here comes another play. But now it's just bam, bam, bam, and you've got to keep on your toes. I've had to do more preparation because you don't really have time to use your spotting board that much, or really delve into the game. Once it starts, you better be ready to go."
But Allen says it's fun when a good up-tempo offense goes to work.
"There is an element of it that's fun because you can see what they're doing," Allen said. "And so what they're doing is they're exerting their will on the defense. They're taking away the defense's opportunity to get set, and so it's kind of exciting. You see what they're doing. The defense is scrambling and you get caught up in this tempo and you want them to go fast."
Gameday 2018 need-to-know information
Fans headed to Huskers football games will see some flashy improvements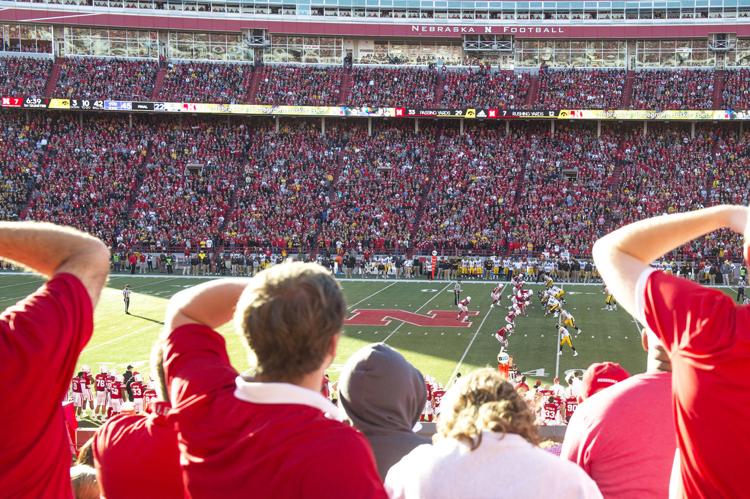 Fans attending Saturday's 7 p.m. game between Nebraska and Akron will see several new features and gameday enhancements.
Fans will likely notice the enhanced lighting and video screens in the Tunnel Walk area, additional concession stands and restrooms in North Stadium, and improved historical displays in the lobby of the Osborne Athletic Complex.
Here are some other changes inside the stadium:
* A clock showing the time remaining in each media break will now be visible in Memorial Stadium. The new feature will allow fans to know when game action will resume on the field.
* Memorial Stadium has new LED lighting above the East and West Stadiums. The lights replace the original permanent lights that were installed in 1999. The lights are set up to provide additional game presentation opportunities.
* Fans lining up under the North Stadium as the Huskers enter the stadium prior to kickoff will see new lighting and video features in the Tunnel Walk area.
* The Husker Nation Pavilion will return to its original location on the Ed Weir Track and is free to the public. The primary entrance to the Husker Nation Pavilion will be on the south side of Ed Weir Stadium near the columns. The Husker Nation Pavilion will open at 2 p.m. Saturday.
* The Nebraska football team will arrive at Memorial Stadium a little more than two hours before home games (approximately 4:50-4:55 p.m. Saturday). The team will arrive on the East side of Memorial Stadium and enter the stadium at Gate 20.
* For the second year in Memorial Stadium all play descriptions, scoring, player information, referee and penalty announcements, in-game promotions, entertainment action, advertising videos, emergency messaging, and post-game messages will be transcribed.
Memorial Stadium etiquette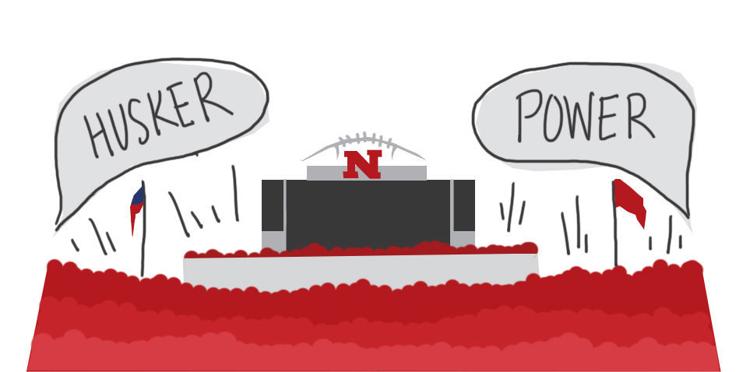 When you find yourself at Memorial Stadium this Frosty fall — and won't you be lucky to be there? — you will find out there are Rules and there are rules.
The Rules come from the good people in charge of the big house on One Memorial Drive. Enter through the appropriate gate, carry your keys and sunglasses in a clear plastic purse, no booze in your back pocket.
The lowercase rules, unwritten and unofficial, come from the fans behind you and in front of you and beside you, irritated with your unceasing commentary, your manspreading legs, your oh-so-dated attempts to start the wave.
So to make sure you get in the gate and get along with your neighbors, here's what you need to do.
- Don't stop to gawk on your way to your seat. Keep a move on.
- If your seat is in the middle of a row, try to stay there. Heading down for popcorn, pizza, water, popcorn, pizza, water, bathroom, bathroom, excuse me, excuse me, excuse me is annoying to your fellow fans.
- The space allotted to each body is miniscule. You're not on the couch with the dog, so keep your knees no more than 6 inches apart. (In other words, no manspreading or bench-sprawling.)
- Yelling expletives at referees, opposing players, the home team or the fan behind you is bad form.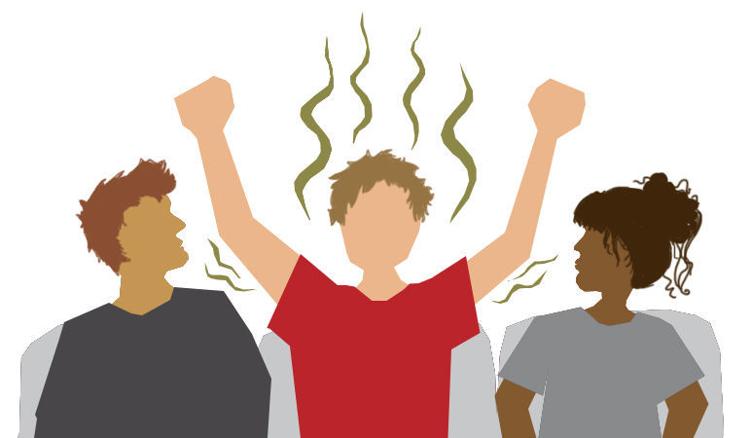 - Cheering is good. Booing is bad.
- If you imbibed too much before the game, stay at the bar. (Throwing up on your fellow fans is frowned upon.)
- If someone in front of you is standing, try standing, too.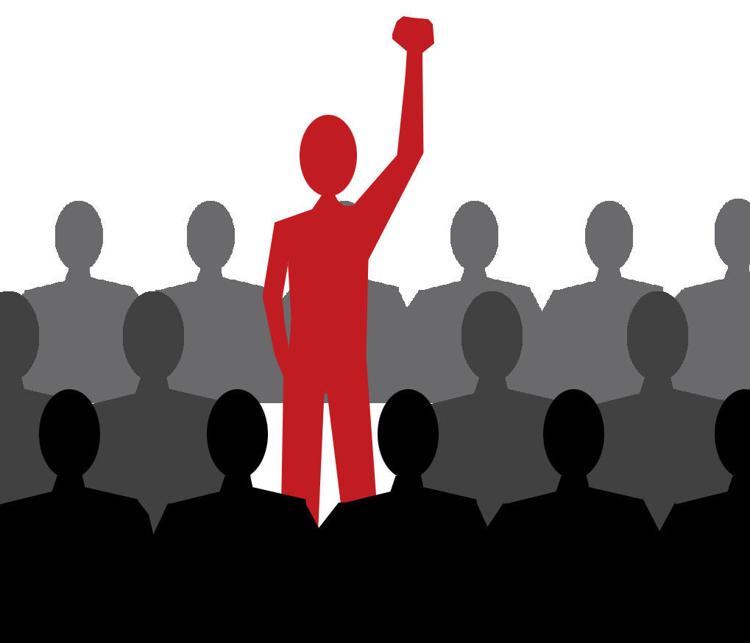 - If you're standing and everyone else is sitting, try sitting, too.
- No fan over 6 should attempt to start the wave.
- You didn't pay $60 to look at your phone for four hours, did you? Watch the game.
- If you want to do play-by-play, get a job at a radio station.
- Football lasts for four quarters. STAY UNTIL THE END.
And: The Huskers are down 21 with five minutes to play. Go home. (Yes, real fans can agree to disagree.)
Memorial Stadium must-knows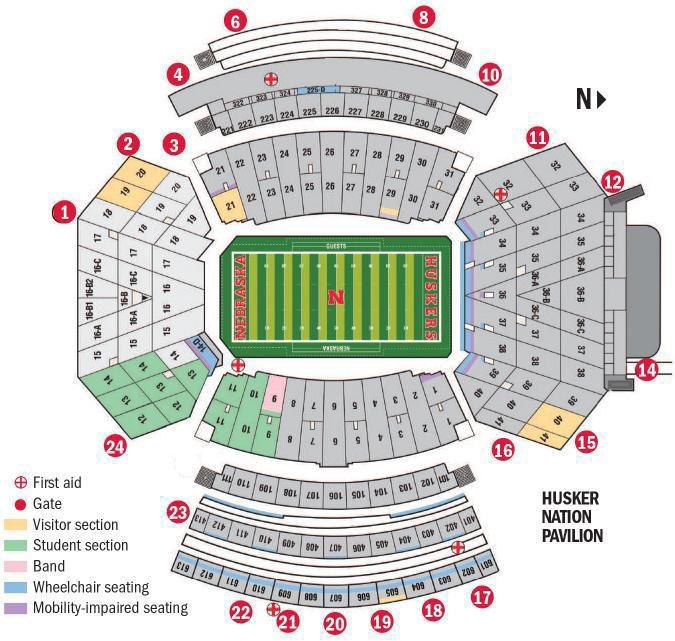 - Gates open 90 minutes before kickoff.
- Enter the gate closest to the gate number on ticket, if possible; fans can enter Gates 1-23 to access the East, North and West stadiums.
- Chairbacks can be rented inside the stadium for $5. (You may NOT bring your own.)
- Prohibited items: Alcoholic beverages, concealed weapons, controlled substances, backpacks, large bags, coolers, noisemakers, glass bottles, cans, video cameras, banners/flags on poles and open umbrellas.
- No purses or backpacks. Each ticket-holder may carry one clear plastic/PVC bag no bigger than 12-by-6 inches. (A small clutch purse is also permissible — the size of a hand.) Exceptions will be made for medical needs.
- You may not leave and re-enter the stadium after the start of fourth quarter.
- If you need a cop, text 69050 for help from UNL Police Department.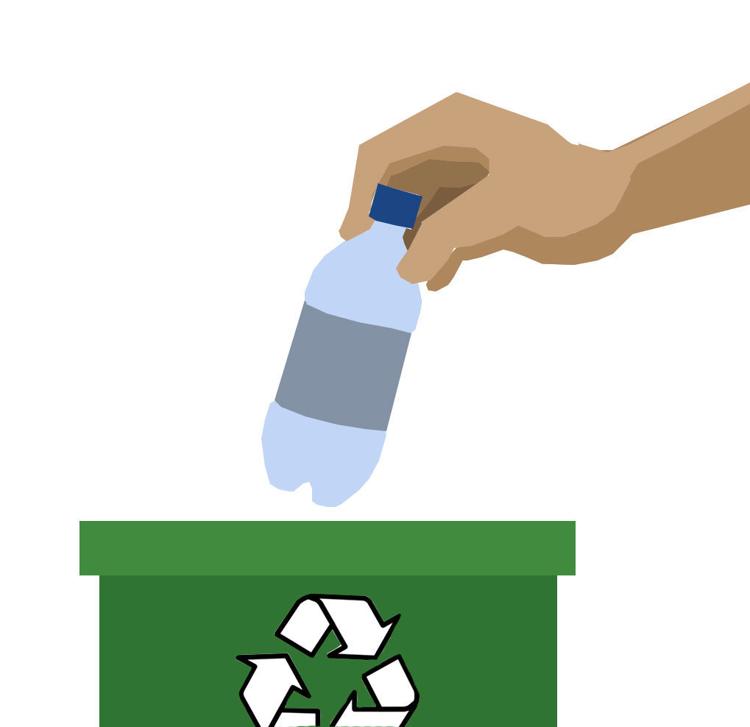 - Fans who are hearing-impaired can receive play calls, announcements and emergency info by following @HuskerCaption on Twitter.
- Deposit plastic bottles and cups in recycling bins located near trash receptacles. Go Big Green.
How to get to the game, with or without your car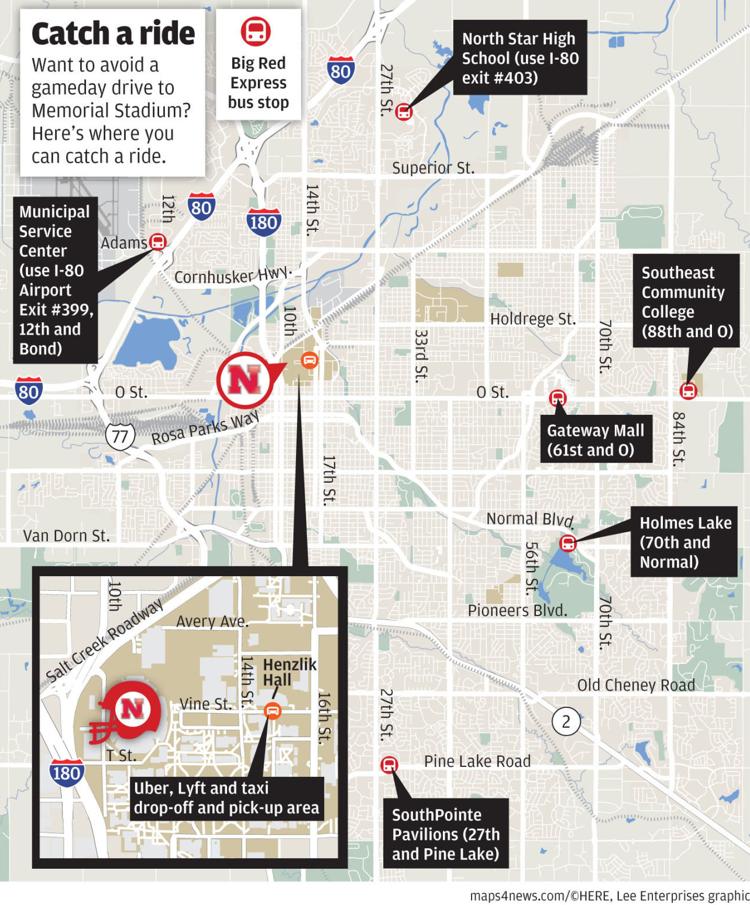 The man who manages nearly 8,000 downtown parking places didn't hesitate when we asked for help with a story about gameday parking.
"I think you should just have one page," said Wayne Mixdorf, the city's parking manager, "that simply says: Good luck.'"
Tempting. But the 90,000 people who make a home in Nebraska's third-biggest city during several Saturdays every autumn need to know how to get downtown, and where to park when they get there.
And this story needs to be longer than two words.
Getting there
If you need to try to park close to Memorial Stadium, here's another two-word story: Expect delays.
Traffic will snarl, and you'll likely creep along at some point no matter which route you take. But the city does have some advice if you're coming from Interstate 80.
From the east: Exit at Cornhusker to State Fair Drive to Salt Creek Roadway.
From the west: Exit at U.S. 77 South to Rosa Parks Way.
And if you do make it down Interstate 180 to Ninth Street, take a right at N Street to get to the Haymarket and its parking garages.
Gameday parking for all lots directly surrounding Memorial Stadium is reserved for Athletic Department donors.
* Two hours before kickoff, southbound Ninth Street will be closed starting at the roundabout at Ninth and Salt Creek Roadway. The street will reopen when vehicles have left the stadium area after the game.
* Also two hours before kickoff, R, Q and P streets in the Haymarket will be closed to traffic entering from Ninth. Drivers coming from I-180 will use N Street to access the Haymarket.
* Salt Creek Roadway will have lane restrictions at 14th Street.
* 16th Street from X to Vine will be one-way southbound after the game.
* Postgame traffic on northbound 10th from Q to T will be restricted to I-180. No traffic will be allowed to go past the stadium on 10th. The street will reopen once pedestrians have left the stadium area.
* After the game, 10th Street south of Charleston will be closed to southbound traffic, and 17th from Vine to X will be closed.
* Stadium Drive west of the stadium will be closed to all vehicular traffic. Passenger drop-off and pick-up will not be allowed.
* Uber, Lyft and taxi drop-off and pickup will be at the bus stop in front of Henzlik Hall, 1430 Vine St.
* Charter buses will park on W between 14th and 16th.
Construction to watch for:
* The east lane of 10th between Lincoln Mall and O streets will be closed for a water main replacement project.
* No on-street parking on the east side of 11th Street between L and O.
* The center, turn and bike lanes on 11th between P and Q are closed for building construction.
Changes to note:
* 17th Street from R to Vine (on campus) is closed.
* 16th Street from Q to W was converted from one-way southbound to two-way traffic with a bike lane on each side.
* Vine Street from Antelope Valley Parkway to 16th was reduced to a single east and west lane with a bike lane in each direction.
Let someone else get you there
Here's how to avoid all the brake lights and traffic cops: Take the bus.
StarTran's Big Red Express will pick you up — and drop you off — far from the gridlock: 
* The city Municipal Service Center, Northwest 12th and West Bond streets (Interstate 80 exit 399, east of McDonald's).
* Southeast Community College, 88th and O streets.
* Holmes Lake, 70th Street and Normal Boulevard.
* SouthPointe Pavilions, 27th Street and Pine Lake Road.
* Lincoln North Star High School, 5801 N. 33rd St. (I-80 exit 403, east on Folkways Boulevard).
Here's how it works: The first shuttles leave each lot two hours before kickoff and continue until 45 minutes before kickoff, but StarTran will have 40 buses circulating, so the wait for the next ride to the drop-off site — R Street, between 12th and 14th — won't be long. After the game, catch the bus back to your car from the same place.
Here's what it costs: $5 each way; $10 roundtrip. Bring exact change. And you can save $20 by buying a $50 season ticket. Get them at the StarTran office, 710 J St., or from a lot supervisor on opening day.
Ridership was down last season — 33,301 compared to 36,499 the year before. But maybe a 4-8 season had something to do with that.
"We do anticipate, with Scott Frost, heavy crowds this year," said manager Michael Davis.
If you can get close
This is the in-between: You parked within view of downtown — maybe near the Capitol, or south of the Haymarket — but the walk is daunting.
Catch a bike cab. "People have figured out this is the way to travel on a gameday," said Dan Warren, who owns Pedalpushers, now in its sixth year.
You can flag a cab for a trip to and from the stadium, or from bar to bar. On any given gameday, Warren has 20 to 30 bike cabs — each trailer capable of carrying two to three riders — on the streets.
Pedalpushers' pedal-pushers rent the cabs and ride for your tips, so don't stiff them. Most tips range between $10 and $20, depending on distance and passenger load.
You can also reserve a bike cab, arranging for a pick-up from the edge of downtown. That's proving more popular, and Warren started logging reservations for this year's football season in early August, he said. Call 402-302-1032.
Pedalpushers is the biggest operator, but a few independents have hit the streets, and cabs started showing up a couple of years ago from Denver and Minneapolis and Council Bluffs.
Some of them are on a circuit: Huskers Saturday, Chiefs Sunday. And some of them set a price-per-ride, demanding payment upfront.
Local riders call them the Yellow Scabs.
You made it downtown
Those 7,800 downtown city parking spots? They can fill up.
"To use last year as an example, we filled all the structures in the early part of the season," said Mixdorf, the parking manager. "As it got later in the season and fan interest began to wane a little bit, there were available spaces in some of the garages."
But this year's parking season has already started, and most of the reservable garage spots are taken, he said.
The parking office does set aside some day-of spaces at each garage, selling them on a first-come, first-served basis. Game-goers have become savvy, he said, and it's not unusual for them to line up at 6 a.m. on gameday to snag one of those spots.
Parking prices vary. Prime real estate — spaces nearest the stadium, like the Haymarket Garage at Ninth and Q — sell for $30. Farther-flung lots, like city-county spaces at 10th and K, are $15.
Parking on the street
If you find an on-street spot in front a meter, you can buy a hangtag for $10, allowing you to stay the day without getting a ticket. They're available at most parking garages.
Don't get towed
Lincoln police stay busy during gamedays, keeping thousands of people and thousands of cars moving safely and separately. But Capt. Jason Stille has a couple of critical pieces of parking advice.
First, if a spot looks too good to be true, check it out. There could be a reason — like a no-parking sign — that nobody else is parking on that side of the street.
And don't block alleys, crosswalks or intersections. "The moral of the story is, if you create a safety issue or create a traffic impediment, your chances of getting ticketed or towed — usually towed — go up exponentially."
Keep your car at home
Gameday schedule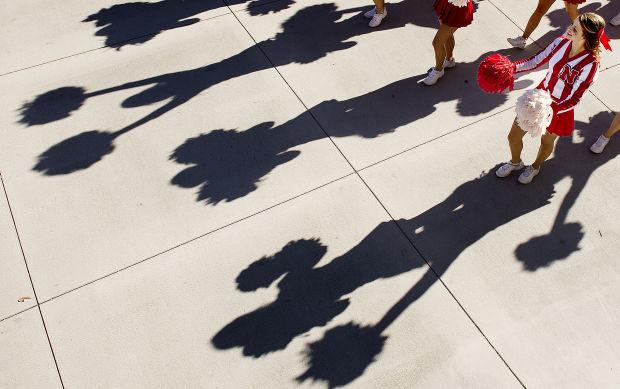 * 7 a.m.: Stadium Drive closed to vehicle traffic.
* Four hours before kickoff: Ticket office opens (three hours before any 11 a.m. games). The Traditions Lobby and The Nebraska Experience Room will be open to the public four hours before kickoff. Videos and guided tours are not available on gameday.
* Three hours before kickoff: Husker Nation Pavilion, on the football practice fields north of Ed Weir Track, and West Stadium lobby open; Gates 19 and 21 open for club and suite tickets only.
* 2½ hours before kickoff: Football team arrives for Unity Walk.
* 90 minutes before kickoff: Stadium gates open.
* 45 minutes before kickoff: Band marches to stadium.
Where is the marching band? Gameday and before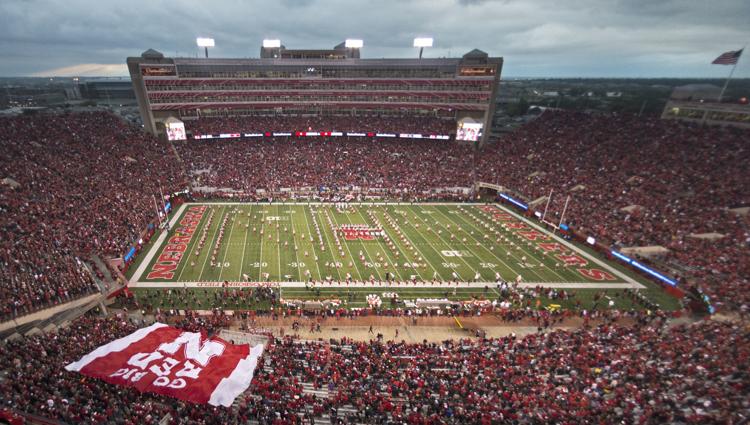 Essential to the sights and sounds of a Husker gameday in Lincoln is the Pride of All Nebraska.
Today's Cornhusker Marching Band descends from a small ROTC band founded at the University of Nebraska-Lincoln in 1879. The band features more than 300 musicians playing in seven different ensembles.
And like their peers on the football team, the band members go through a detailed pregame ritual each week that begins on Friday night before home games:
7 p.m. and 8 p.m.: Misty's Steakhouse and Lounge
The UNL Pep Band will perform twice at Bob Devaney's favorite steakhouse, at 63rd Street and Havelock Avenue.
7:30 p.m. and 8:30 p.m.: Blue Blood Brewery 
An expansion of the Friday night tradition, the pep band will also perform at the microbrewery and restaurant at 925 Robbers Cave Road.
On Gameday
On Saturdays, the Cornhusker Marching Band's day begins more than 5 hours before kickoff and doesn't end until well after the final down.
5 hours before kickoff — Nebraska percussion begins its rehearsal.
4 1/2 hours before kickoff — The full band conducts rehearsal.
3 hours before kickoff — The visiting band gets its rehearsal time.
2 1/2 hours before kickoff — The UNL Pep Band begins its gameday gigs.
1 hour, 45 minutes before kickoff — Uniform inspection. 
1 1/2 hours before kickoff — Visiting band marches to Memorial Stadium.
1 1/2 hours before kickoff — Nebraska percussion warms up.
1 hour before kickoff — The Cornhusker Marching Band warms up outside the Westbrook Music Building.
45 minutes before kickoff — The band marches to Memorial Stadium.
22 minutes before kickoff — The band performs its pregame routine on Tom Osborne Field.
The routine
"The Star-Spangled Banner"
"March of the Cornhuskers"
Prep time
The 300-member band practices every weekday morning from 7:30-8:20 a.m. There is a weeklong band camp the week before UNL students go back to class.
Memorial Loop construction completed just in time for season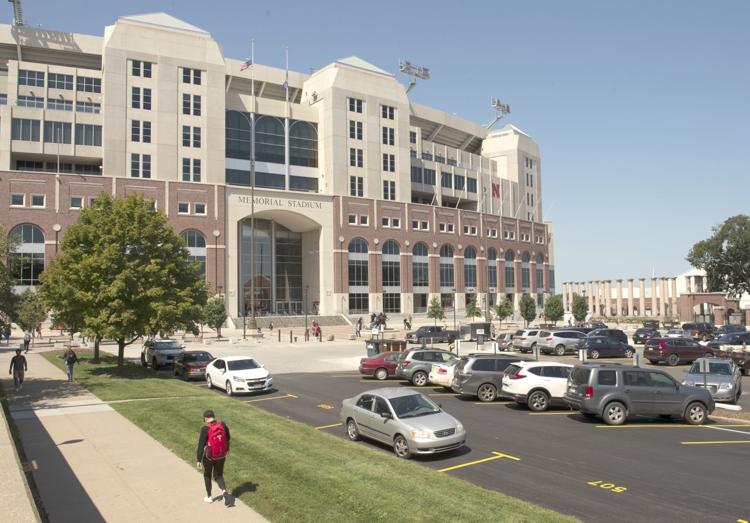 Navigating to Memorial Stadium on gamedays will be a little different after the recent renovation of the Memorial Loop.
The NU Board of Regents approved the project last August to remove the loop east of Memorial Stadium. Vine Street, between East Stadium Plaza and 14th Street, was replaced with a roadway that allows traffic to flow in both directions.
"(The area) had been a brick road," said Brooke Hay, director of University of Nebraska-Lincoln Facilities Planning and Construction. "There were a lot of safety and maintaining concerns. That was a reason why we had to take a closer look at the area."
The project cost just more than $2.5 million. It was finished Aug. 17, just in time for the football season.
The renovation will help reduce traffic on U Street, Hay said. There is now perpendicular parking along Vine Street. The number, and width, of parking spaces increased.
The Vine Street renovation is only the first phase of the regents' plans.
The original $12 million project includes the renovation of Lot 12, which is between Vine and U streets. In the second phase, Lot 12 will be replaced with a green, reinforced turf space and pedestrian walkways. Visitors will be able to drive up onto the turf to tailgate.
The construction of the green space hasn't started because of lack of funds. The university is trying to raise money in order for the rest of the project to begin next year.
For now, some Husker fans can expect to park as usual in Lot 12 and on the widened Vine Street.
"We're hopeful (the rest of the project) will move soon, but money is tight, so it will be a matter of time," Hay said. "Budgets are being carefully considered right now, which they need to be. We have a lot of generous donors, so there will be a lot of opportunity for anyone who wants to make that contribution."
Radio study: At least 10 hours a week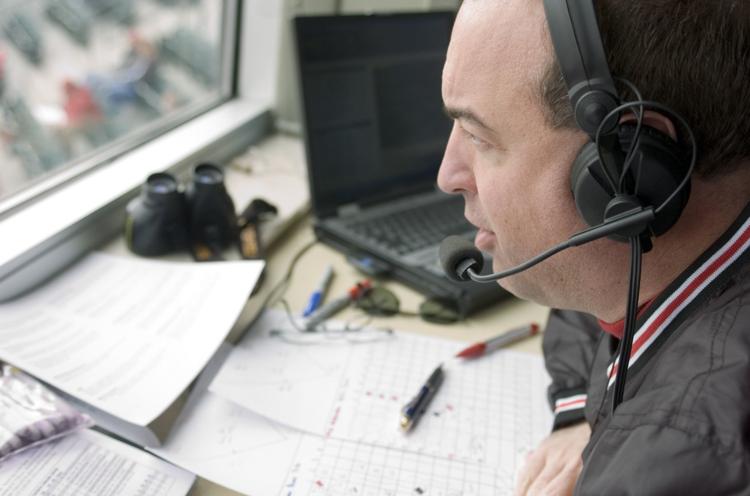 Every week, Nebraska fans from all over the country and world tune in to hear the voice of the Huskers call NU football. Greg Sharpe is headed into his 11th season calling Husker games.
Sharpe said he puts in at least 10 hours every week memorizing statistics for games, along with players' names from Nebraska's opponents.
"You're having to memorize 45 to 50 names each week," Sharpe said, "I'm doing that right now, and trying to get ahead for upcoming games."
Prepping those Runzas, hot dogs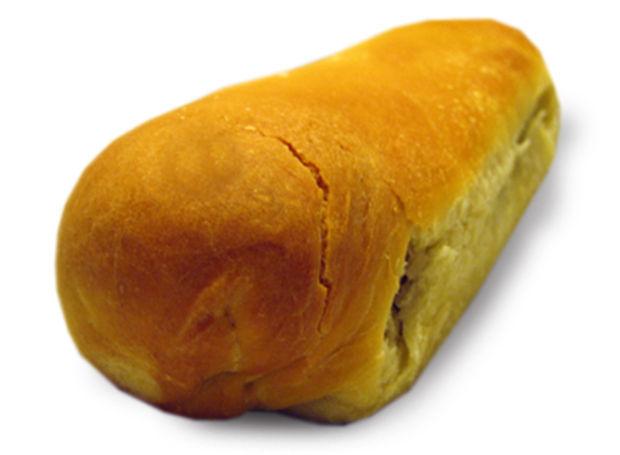 While the marching band practices on the field in the mornings before games, concessions operators Janell Hall and Rox Rasmussen are working to get the concessions ready before the crowd rolls into Memorial Stadium.
All in all, 23,000 slices of Valentino's pizza are cooked at Memorial Stadium and that process starts 7½ hours before the ball is teed up.
"If we have an 11 a.m. kickoff, then it is a really early morning for us," Hall said.
The Memorial Stadium icon Runzas are all cooked at the stadium, along with hot dogs and popcorn, in that time leading up to kickoff as well.
Hall said 1,200 people pitch in on the food making effort.
Best red beer? A blue-ribbon winner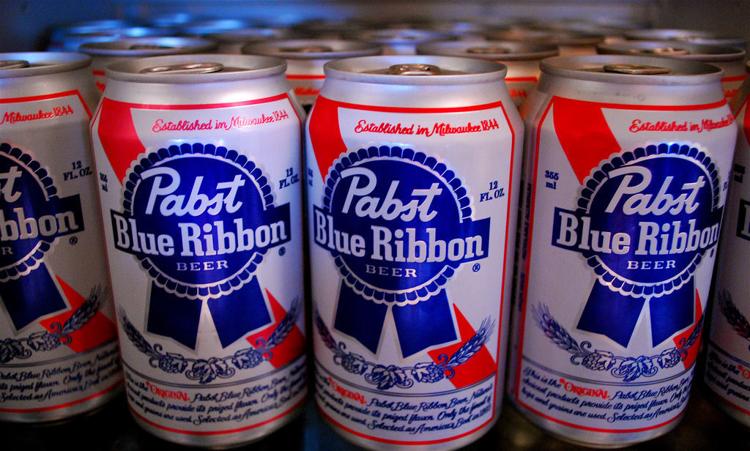 The gridiron return of the Scarlet and Cream means more Huskers fans in Lincoln bars and stadium tailgates will be filling their cups with an aptly hued adult beverage: Red beer.
The combination of beer and tomato juice is a staple for some fans on football Saturdays.
Fans looking to find the best beer for this concoction should use Pabst Blue Ribbon as their base, said Zipline Brewing co-owner Tom Wilmoth.  
"They do win gold medals for a reason," Wilmoth said.
PBR won gold in the American Lager category two years ago at the Great American Beer Festival. Pabst Blue Ribbon took silver in the same category last year.