Troy coach Neal Brown knew the Trojans' 17-13 lead over Nebraska going into the fourth quarter was unlikely to hold up for the final 15 minutes.
"I told our staff on the headsets we've got to score one more touchdown to win the game, just because they've got some elite athletes," Brown said. "I knew they'd break one at some point. I felt like for us to win the game, we had to get to 24 at least. … We were just trying to figure out ways to run the ball. They had such a decisive size advantage on us. … We did find a way, finally got some unbalanced sets, we were able to take advantage of some things."
The Trojans understood they needed to score a touchdown when they took over at their own 38 with 11:19 left in the game, said running back B.J. Smith, who sprinted untouched through the middle of the Husker defense for 26 yards to put Troy up 24-13 with 6:45 left.
"We knew like, what Coach said, we had to score again and try to put the game out of reach," Smith said. "The O-line was determined. They got a real push to open holes. Once again, they got us to the second level. It's our job to get the ball in the end zone."
Nebraska, indeed, did get a fourth-quarter touchdown, cutting the Troy lead to five with 3:50 left to play. But the Trojans snuffed out any chance of a miracle comeback when Will Sunderland picked off an Andrew Bunch pass with just over two minutes left in the game.
Sunderland's interception sealed a win for Troy in a game in which the Trojans, in Brown's words, "didn't play great football."
"I"m proud of our guys, thought we showed tremendous grit and determination," he said. "We didn't play great football as we went through the game. But I thought our kids played really at a high level special teams-wise. I thought our defense bent but they didn't break. I thought we flew to the ball and tackled better than we have at any point this season. Offensively, we just found some ways to make some key plays."
In fact, special teams play made the difference in the game.
Tyler Sumpter, who hit a first-quarter field goal, made three extra points and controlled field position with his punting, was the Trojans' MVP on special teams, Brown said.
"They were huge,'' Brown said of special teams. "I talked about our punter Tyler Sumpter with the first punt of the game, he hit a bomb and really continued. His stats are up to really close to 50 yards of net punt, which is incredible.
"The field goal to go up in the game, if you look at statistics across college football, the team that scores first is winning at a huge mark right now. To get on the board first, I thought that was big. We gave them a field goal, too, because we fumbled a punt down there. But (Cedarius) Rookard made up for it by returning the punt for a touchdown."
Here's how Rookard saw that return:
"I was kind of nervous being back there because it was Nebraska, standing back there by myself," he said, adding that he was watching as Troy's edge blockers forced Nebraska gunners to the outside. "Once I knew they had beaten them outside, I knew I could step and catch the punt. I trusted they were going to do their job. I just had to do mine. Once I'd caught the ball, a dude missed a tackle. I ran around to the left side, then cut it back to our sideline. It was a middle return, I was just trying to get back to the middle."
Photos from Saturday's Nebraska-Troy game
Troy vs. Nebraska, 9/15/18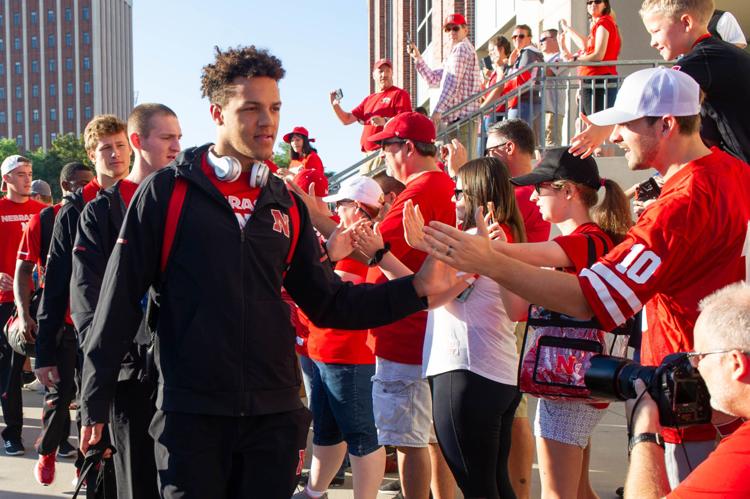 Troy vs. Nebraska, 9/15/18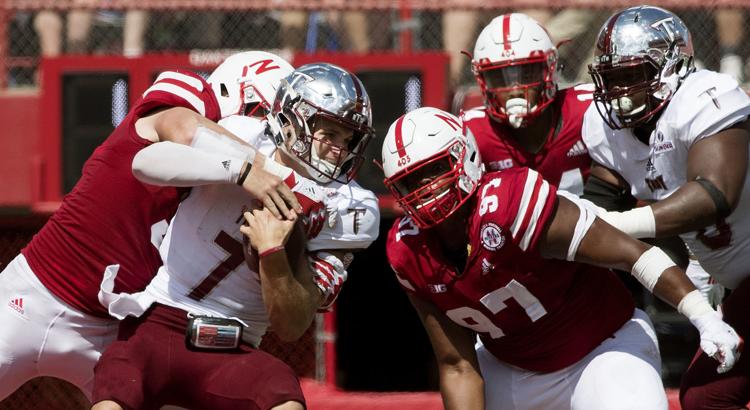 Troy vs. Nebraska, 9/15/18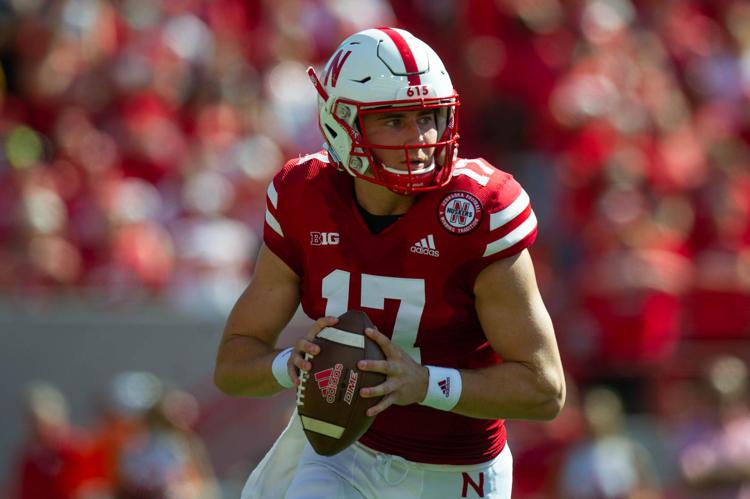 Troy vs. Nebraska, 9/15/18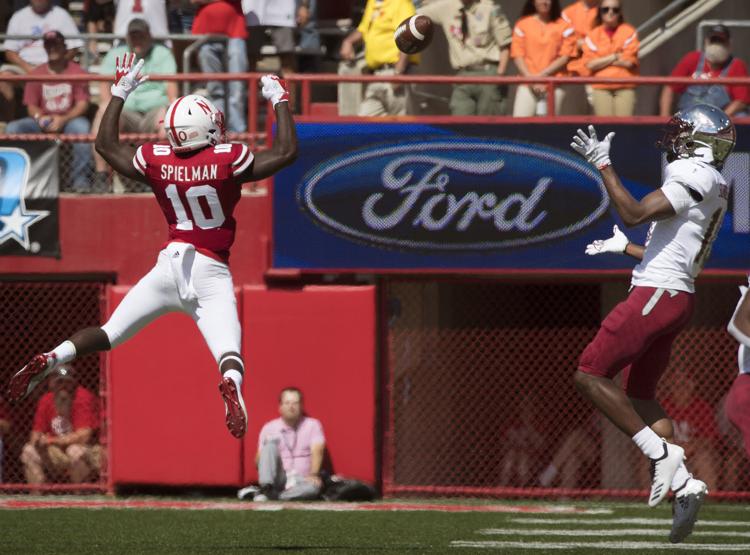 Troy vs. Nebraska, 9/15/18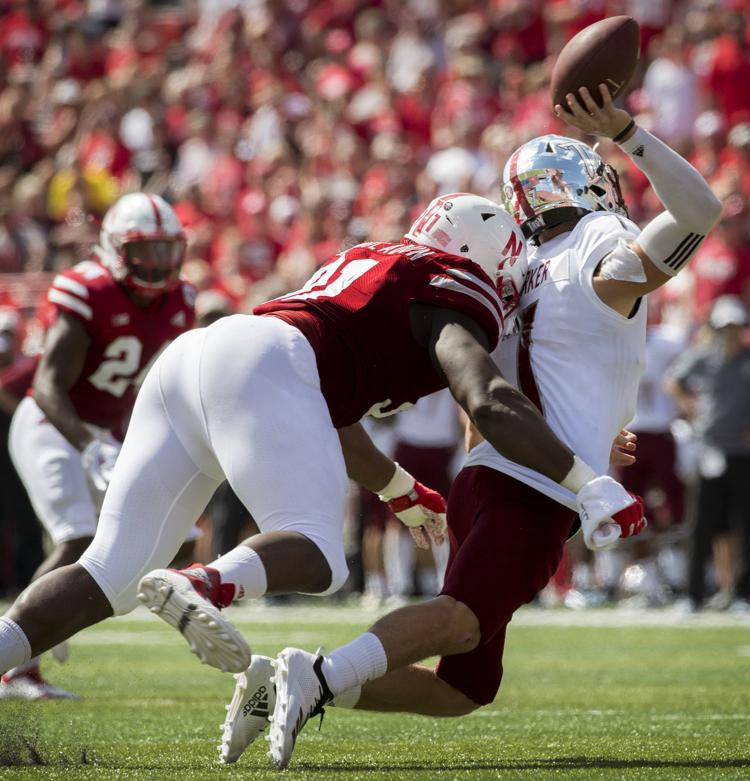 Troy vs. Nebraska, 9/15/18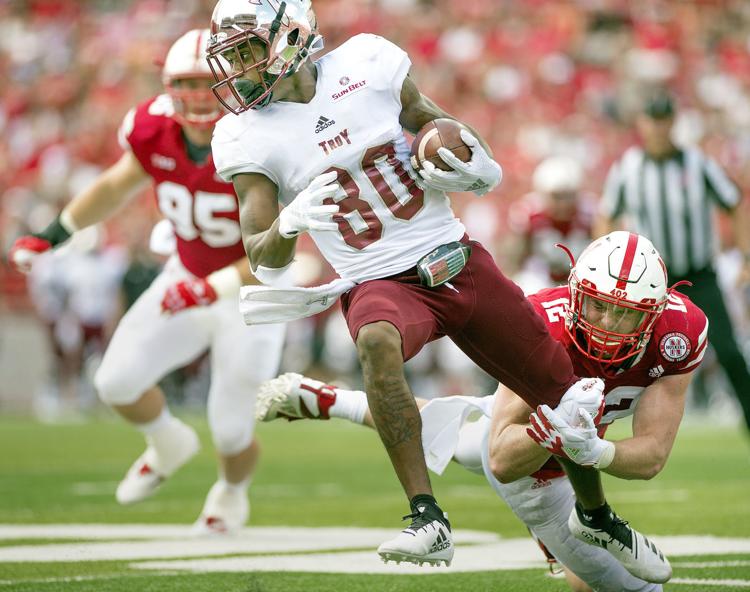 Troy vs. Nebraska, 9/15/18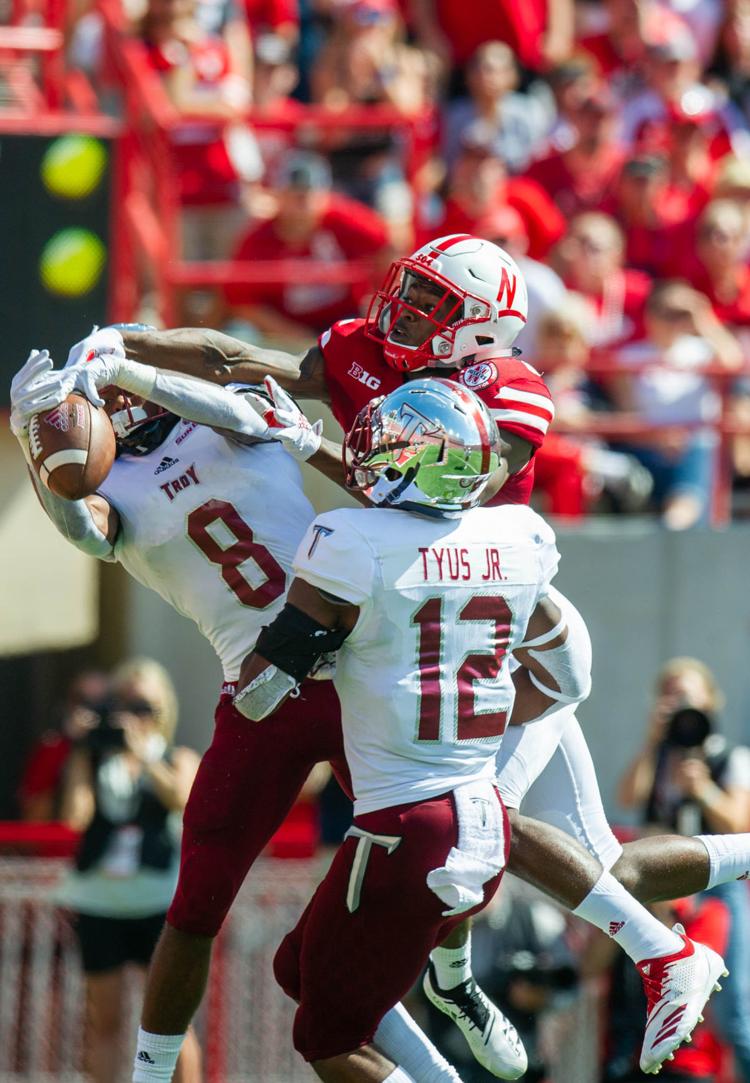 Troy vs. Nebraska, 9/15/18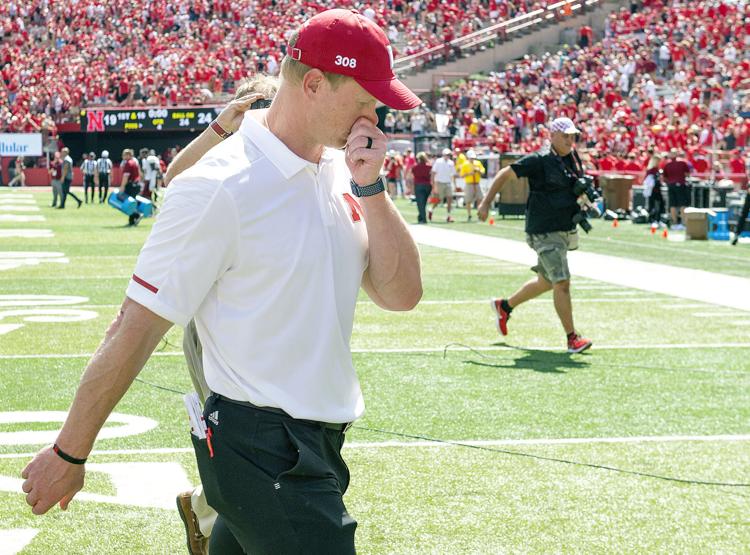 Troy vs. Nebraska, 9/15/18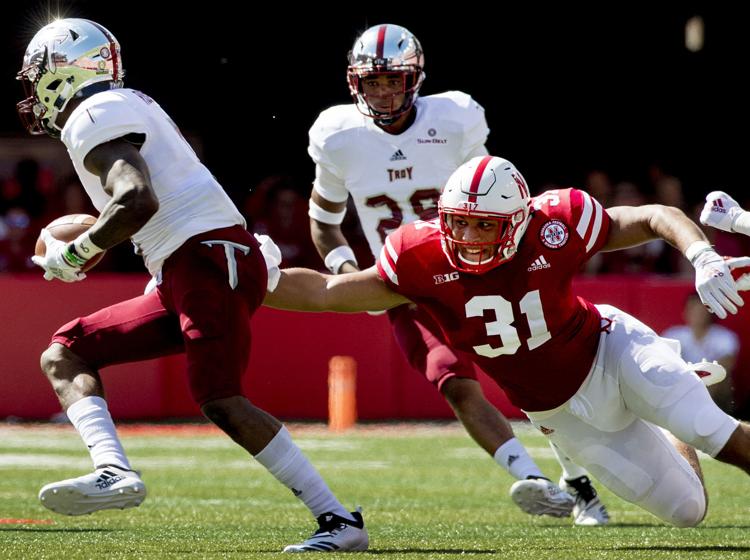 Troy vs. Nebraska, 9/15/18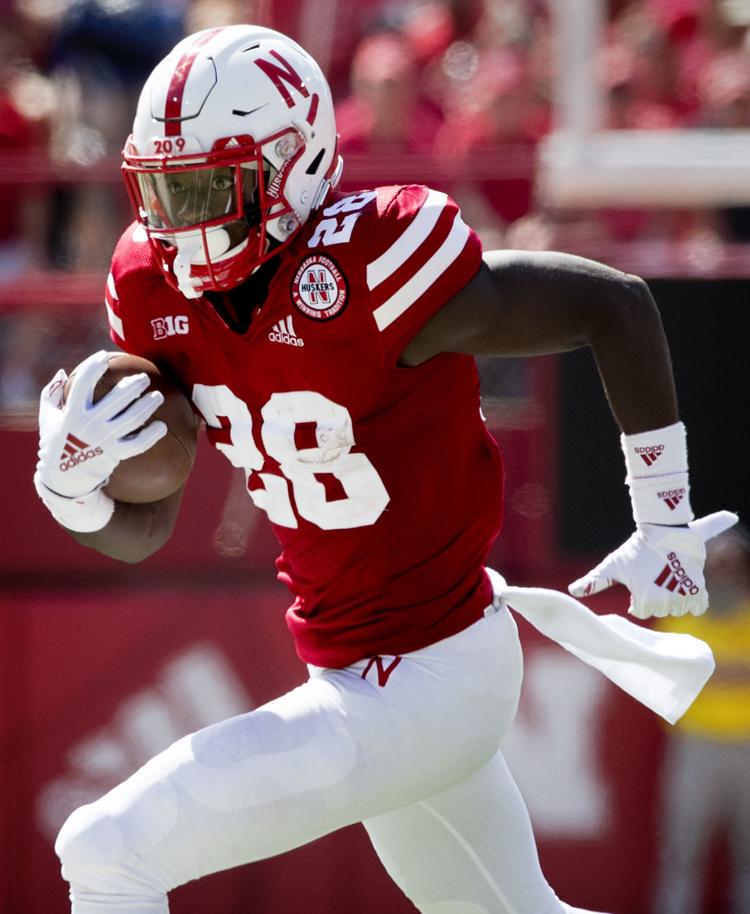 Troy vs. Nebraska, 9/15/18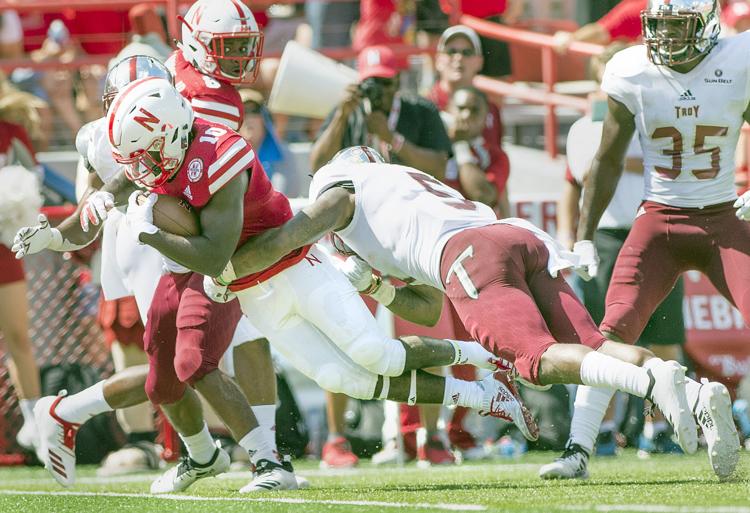 Troy vs. Nebraska, 9/15/18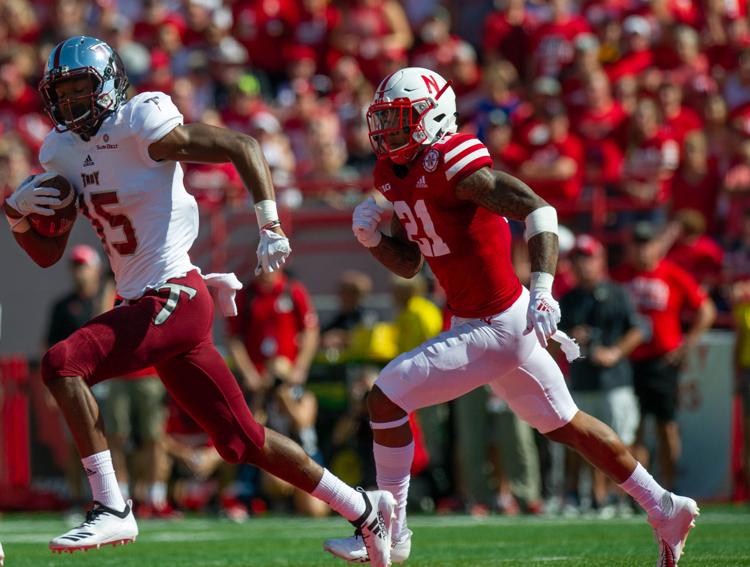 Troy vs. Nebraska, 9/15/18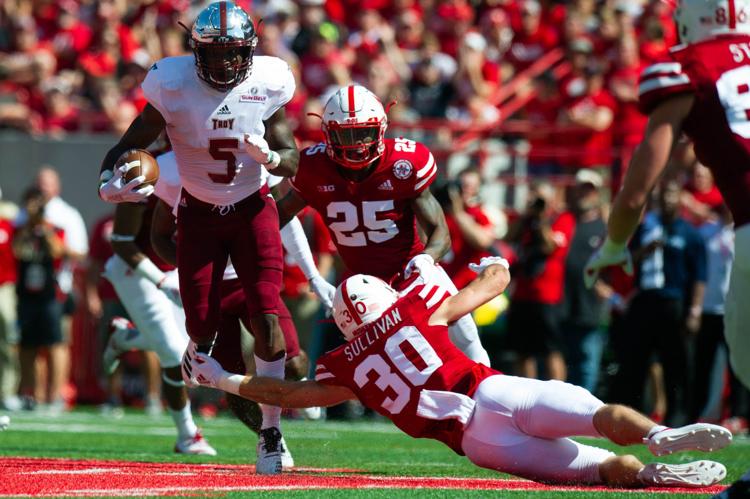 Troy vs. Nebraska, 9/15/18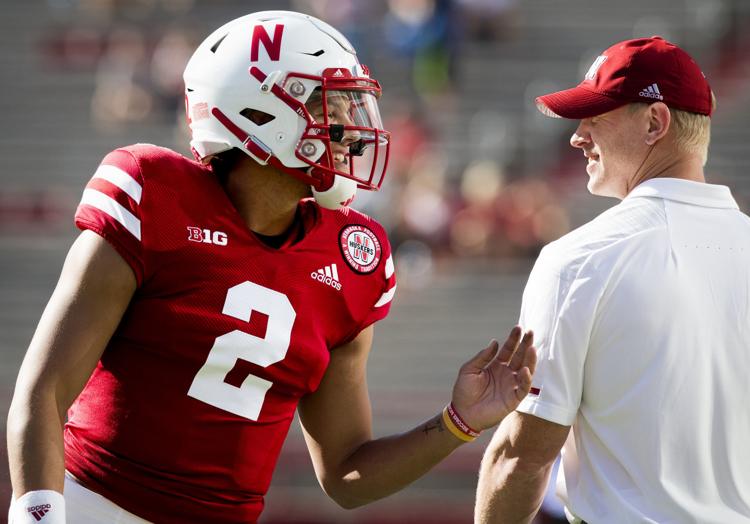 Troy vs. Nebraska, 9/15/18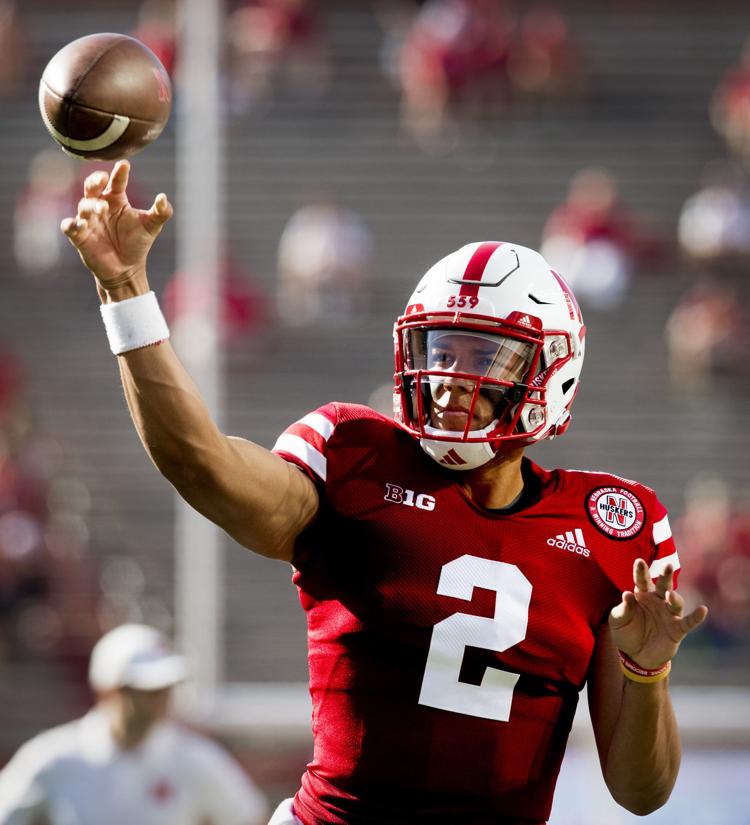 Troy vs. Nebraska, 9/15/18
Troy vs. Nebraska, 9/15/18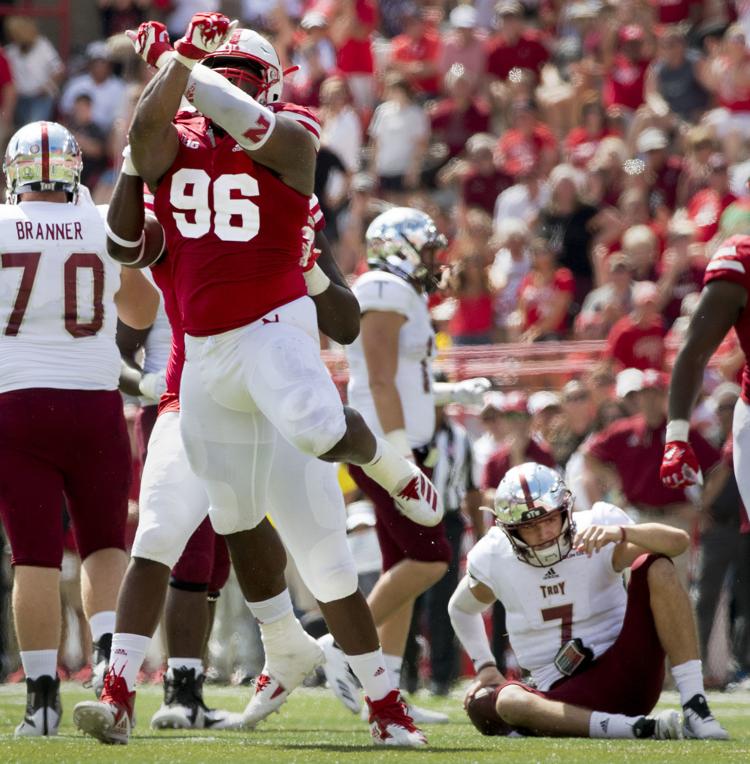 Troy vs. Nebraska, 9/15/18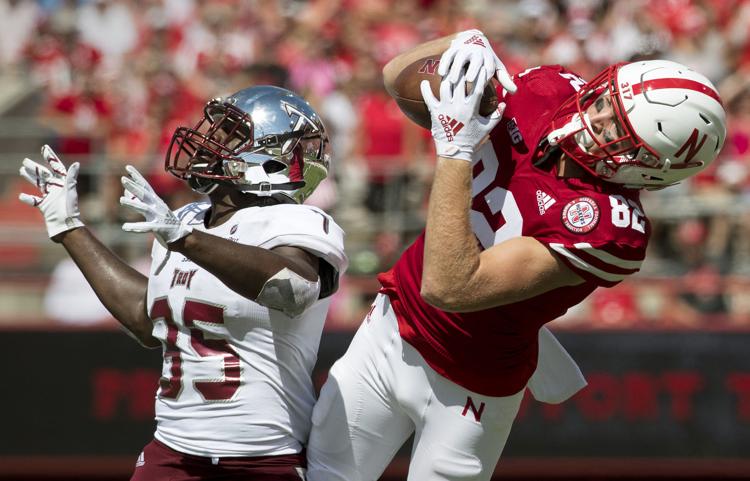 Troy vs. Nebraska, 9/15/18
Troy vs. Nebraska, 9/15/18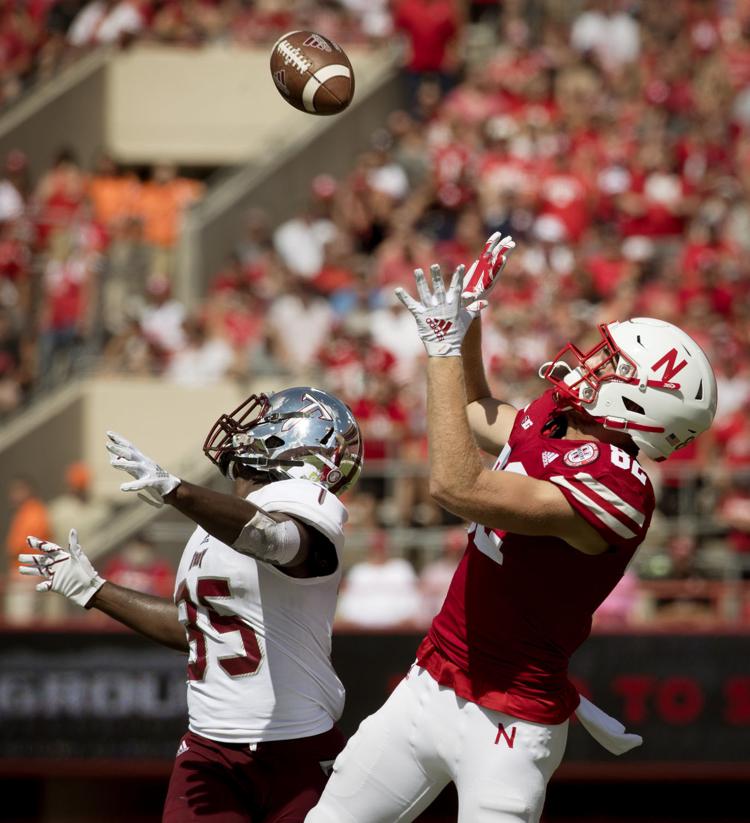 Troy vs. Nebraska, 9/15/18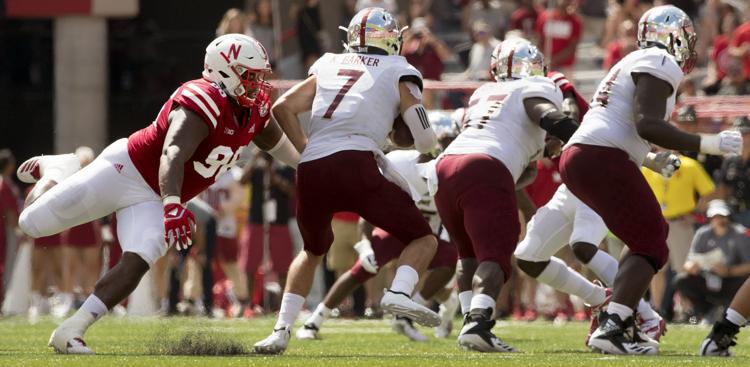 Troy vs. Nebraska, 9/15/18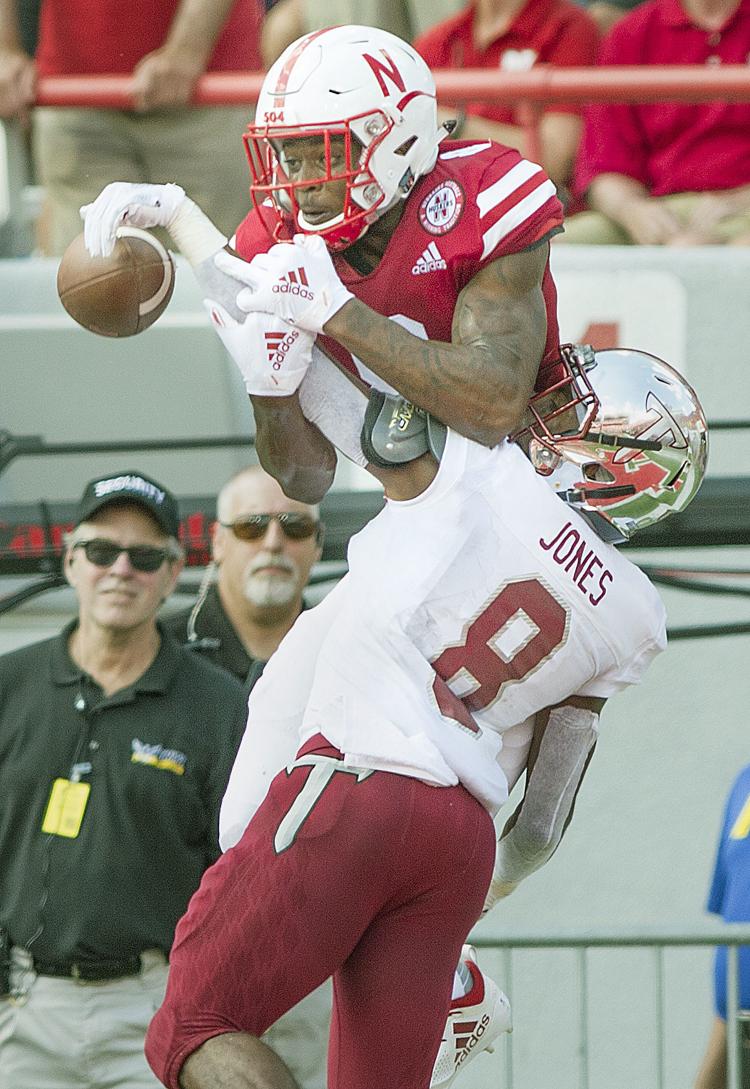 Troy vs. Nebraska, 9/15/18
Troy vs. Nebraska, 9/15/18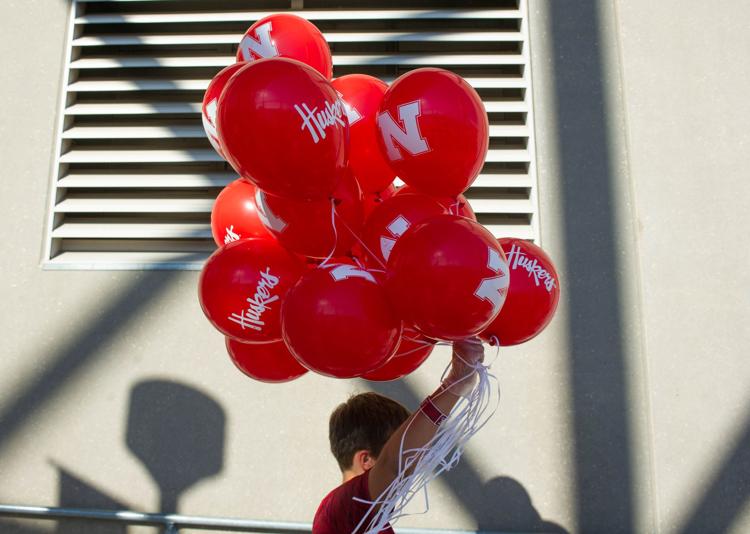 Troy vs. Nebraska, 9/15/18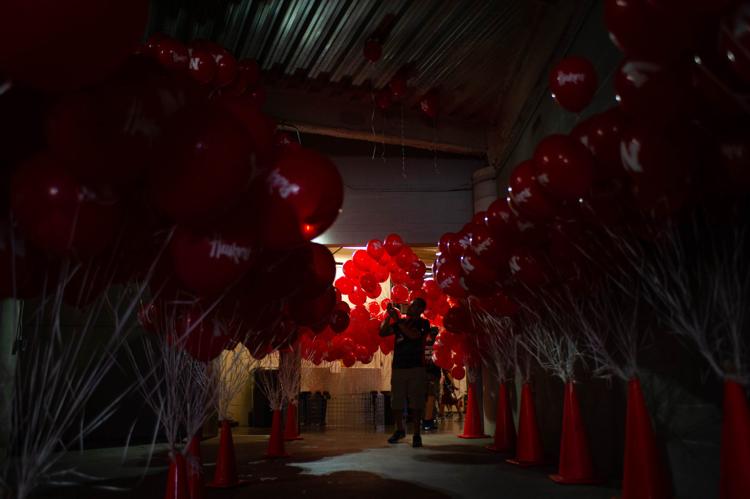 Troy vs. Nebraska, 9/15/18
Troy vs. Nebraska, 9/15/18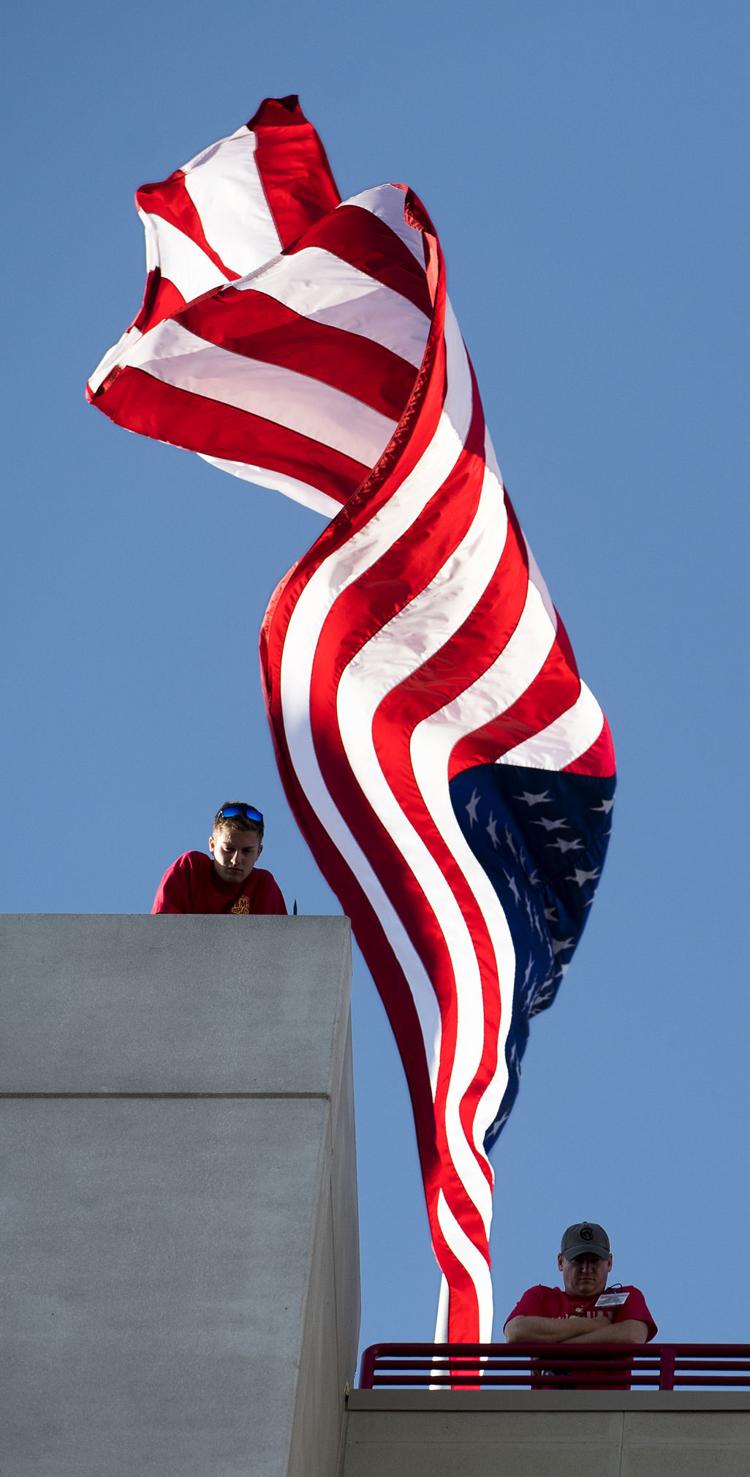 Troy vs. Nebraska, 9/15/18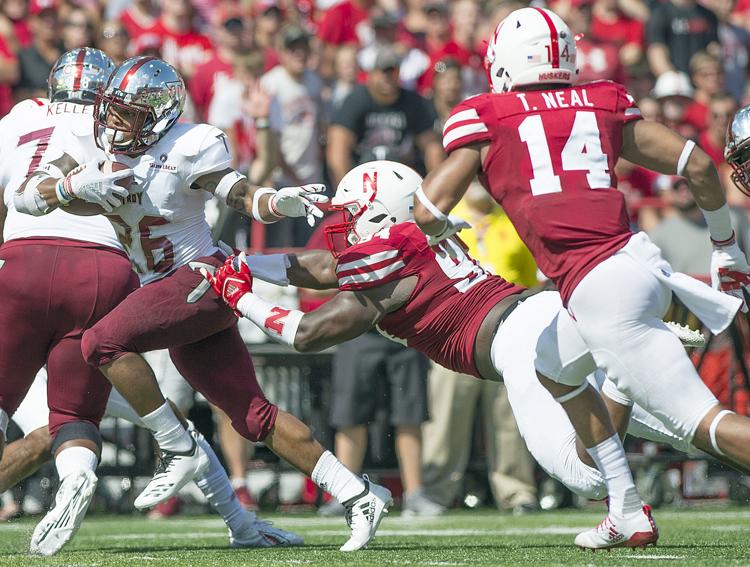 Troy vs. Nebraska, 9/15/18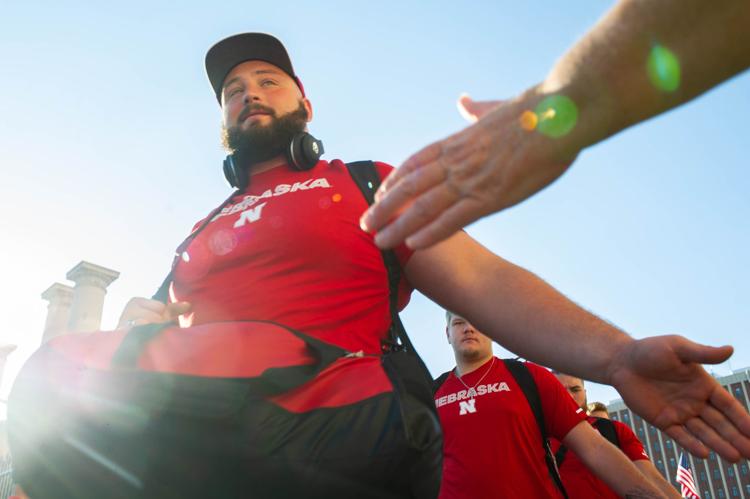 Troy vs. Nebraska, 9/15/18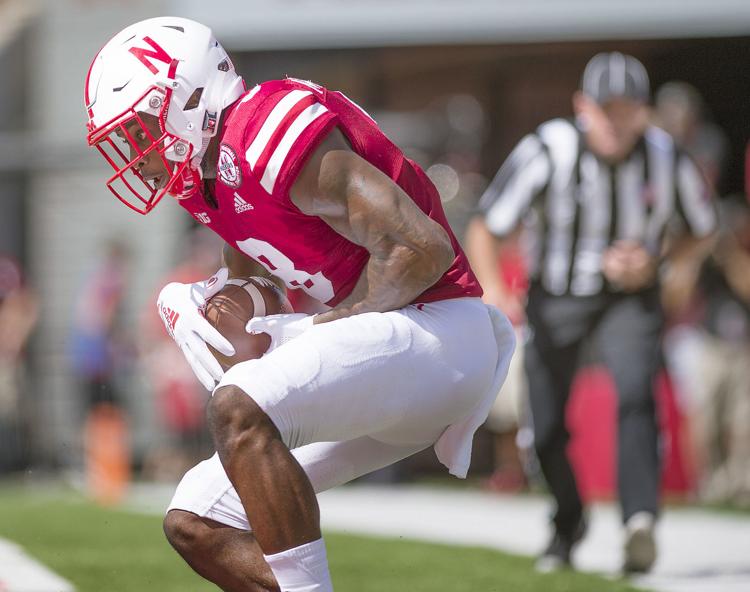 Troy vs. Nebraska, 9/15/18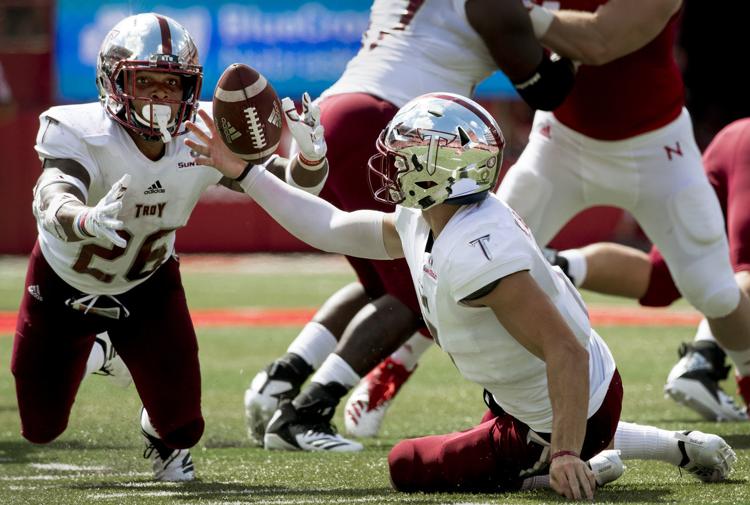 Troy vs. Nebraska, 9/15/18
Troy vs. Nebraska, 9/15/18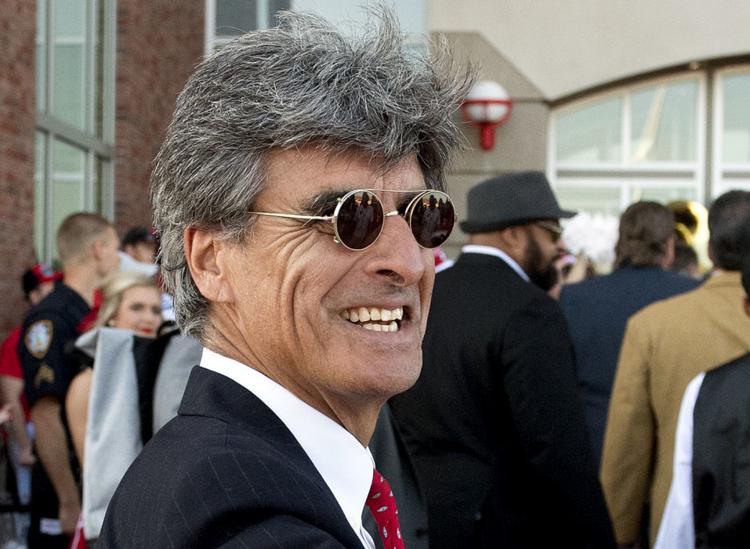 Troy vs. Nebraska, 9/15/18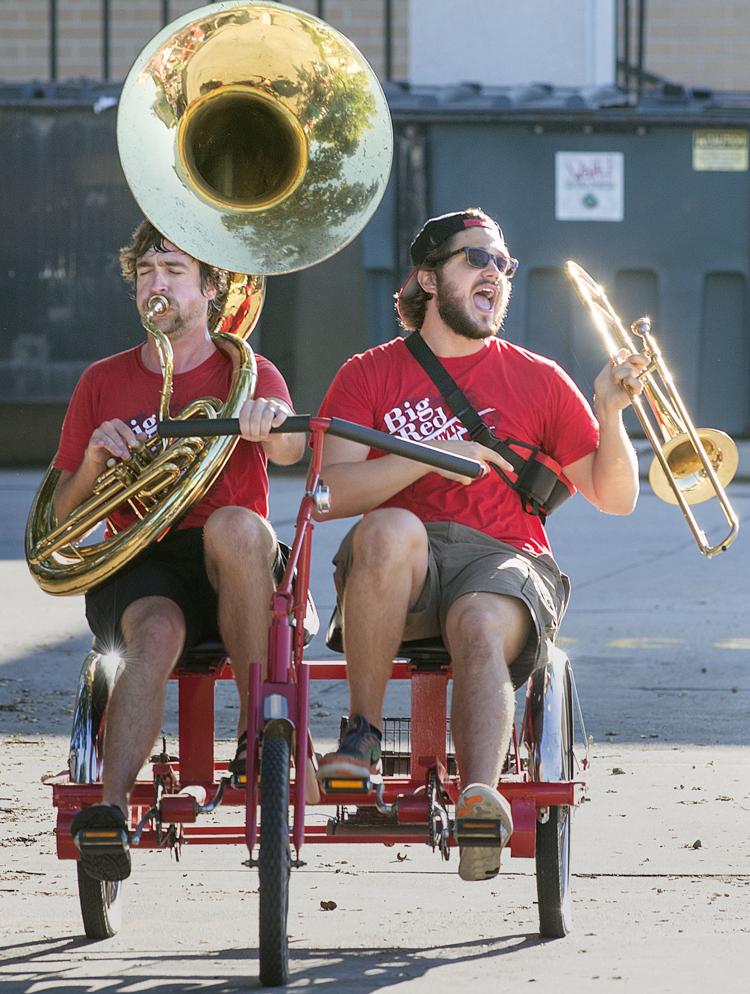 Troy vs. Nebraska, 9/15/18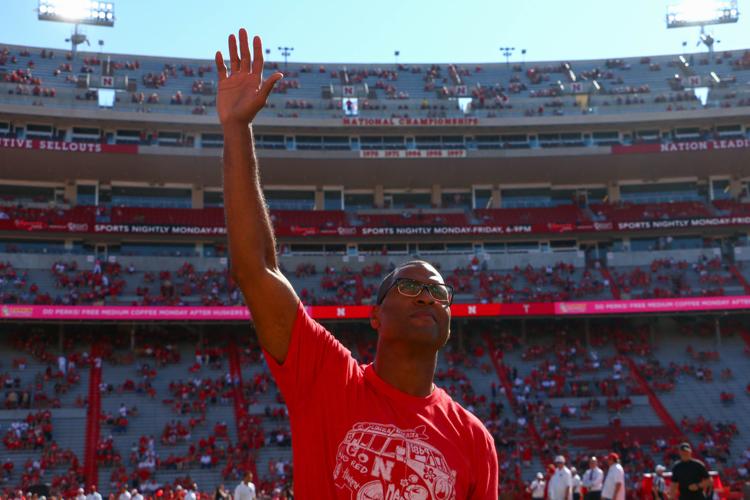 Troy vs. Nebraska, 9/15/18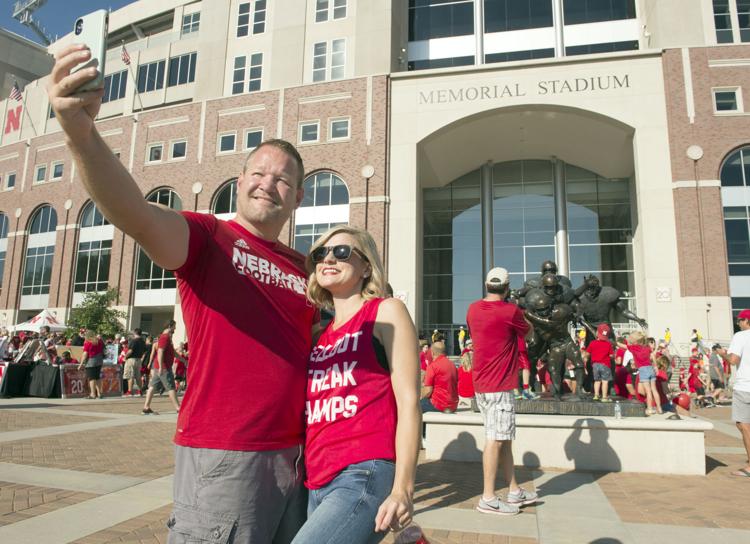 Troy vs. Nebraska, 9/15/18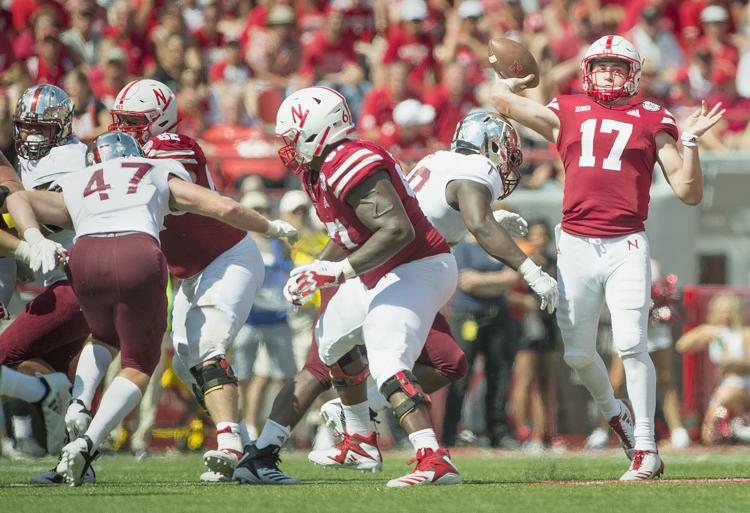 Troy vs. Nebraska, 9/15/18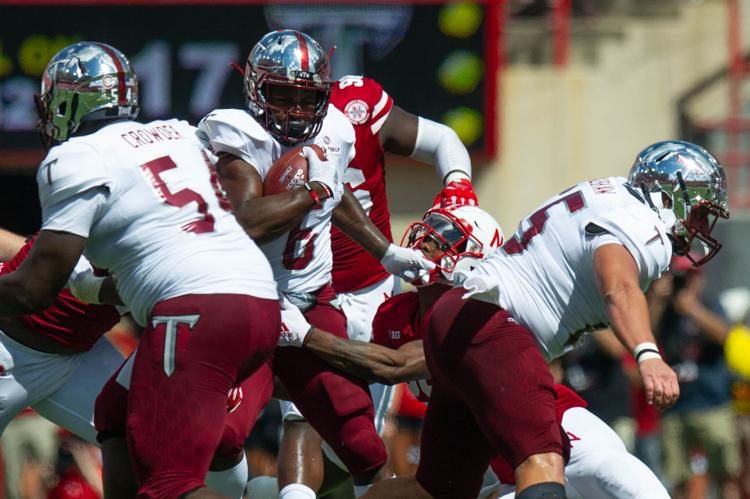 Troy vs. Nebraska, 9/15/18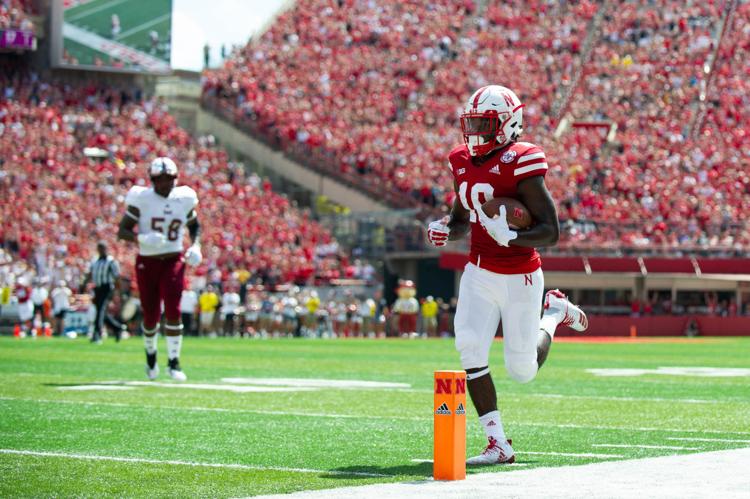 Troy vs. Nebraska, 9/15/18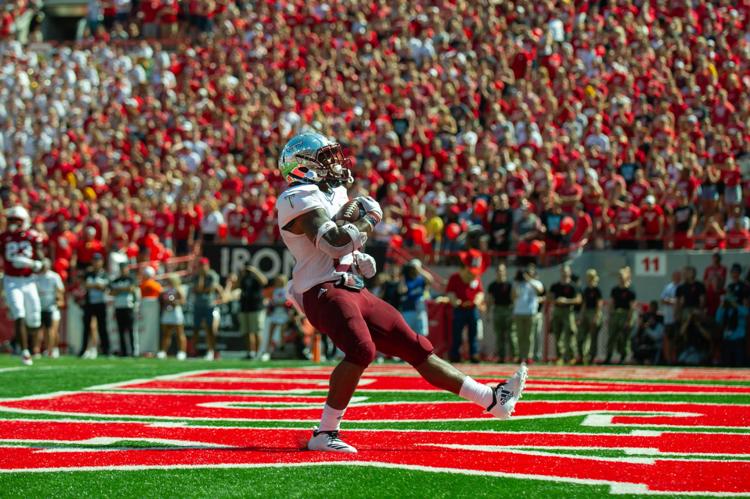 Troy vs. Nebraska, 9/15/18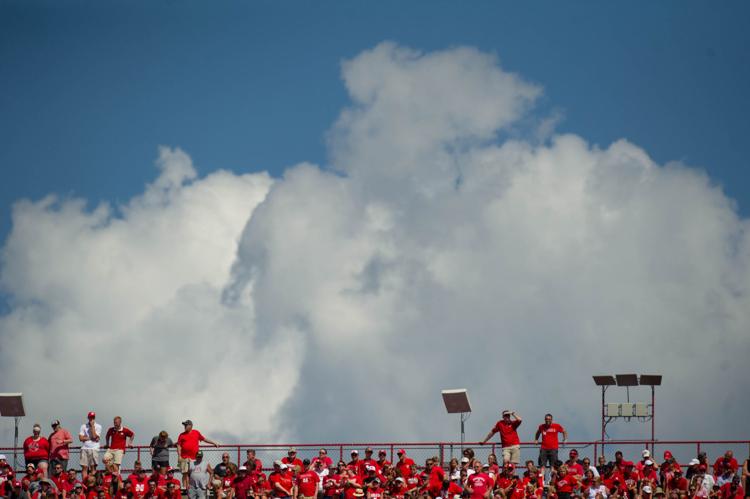 Troy vs. Nebraska, 9/15/18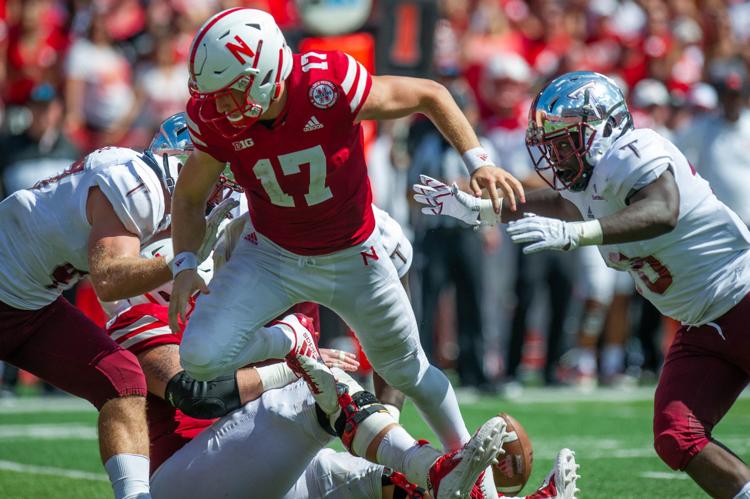 Troy vs. Nebraska, 9/15/18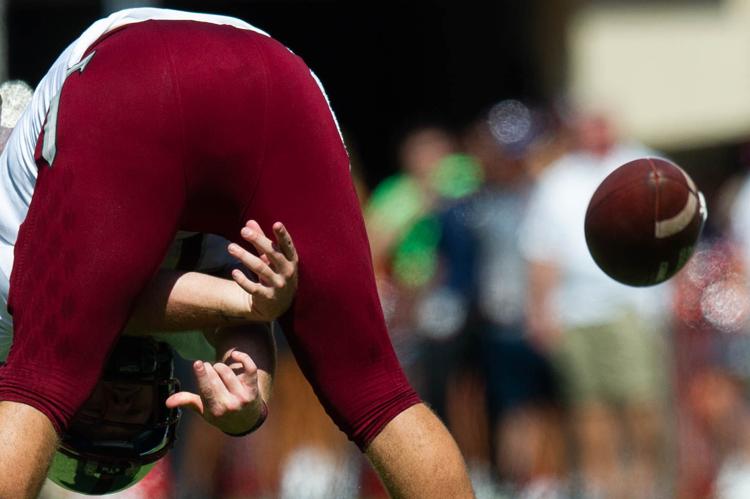 Troy vs. Nebraska, 9/15/18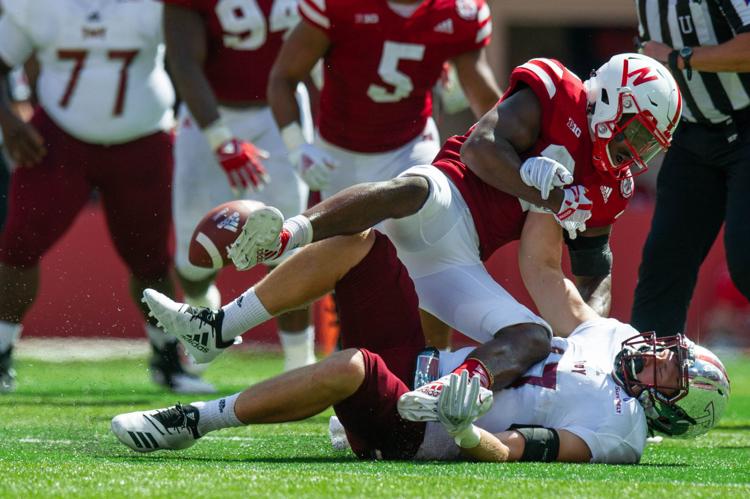 Troy vs. Nebraska, 9/15/18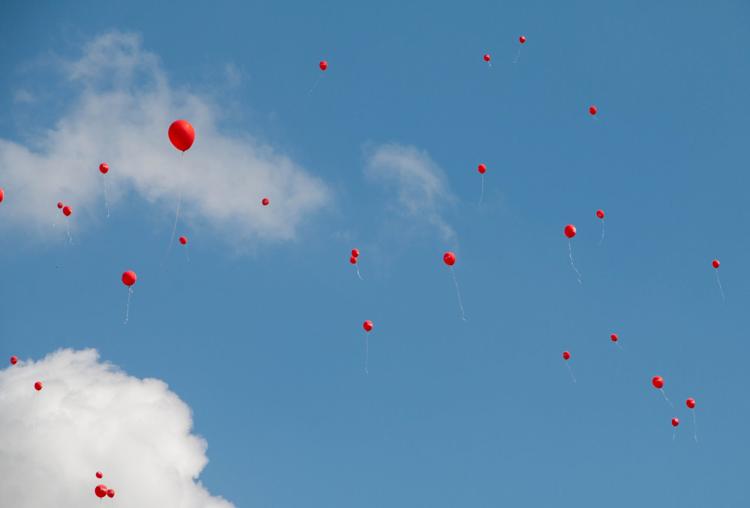 Troy vs. Nebraska, 9/15/18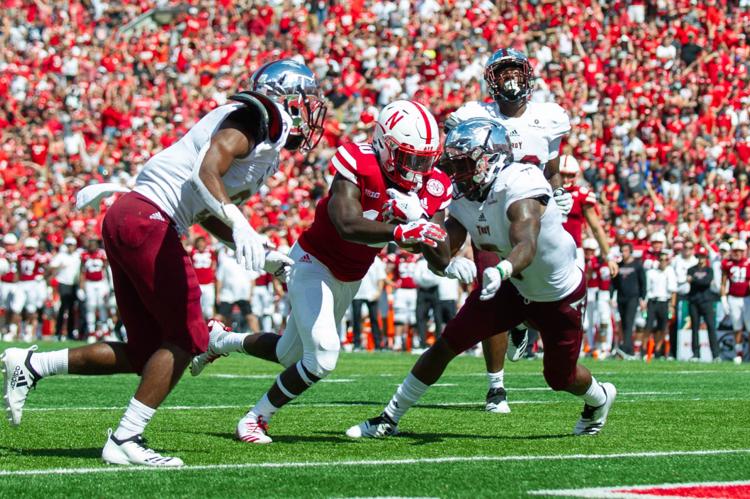 Troy vs. Nebraska, 9/15/18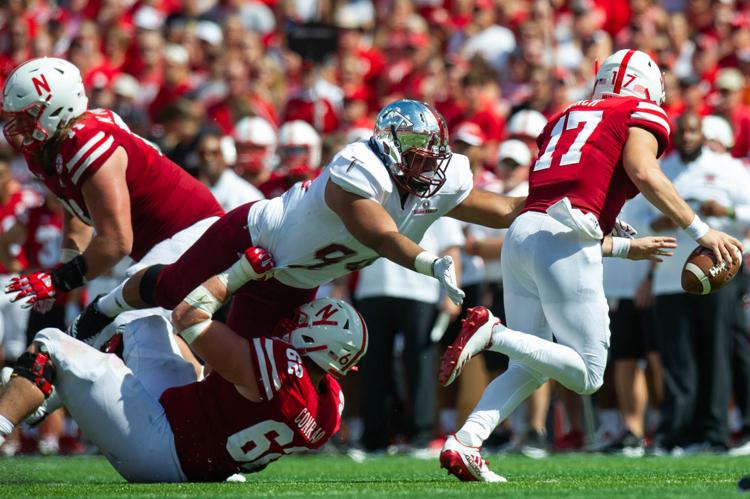 Troy vs. Nebraska, 9/15/18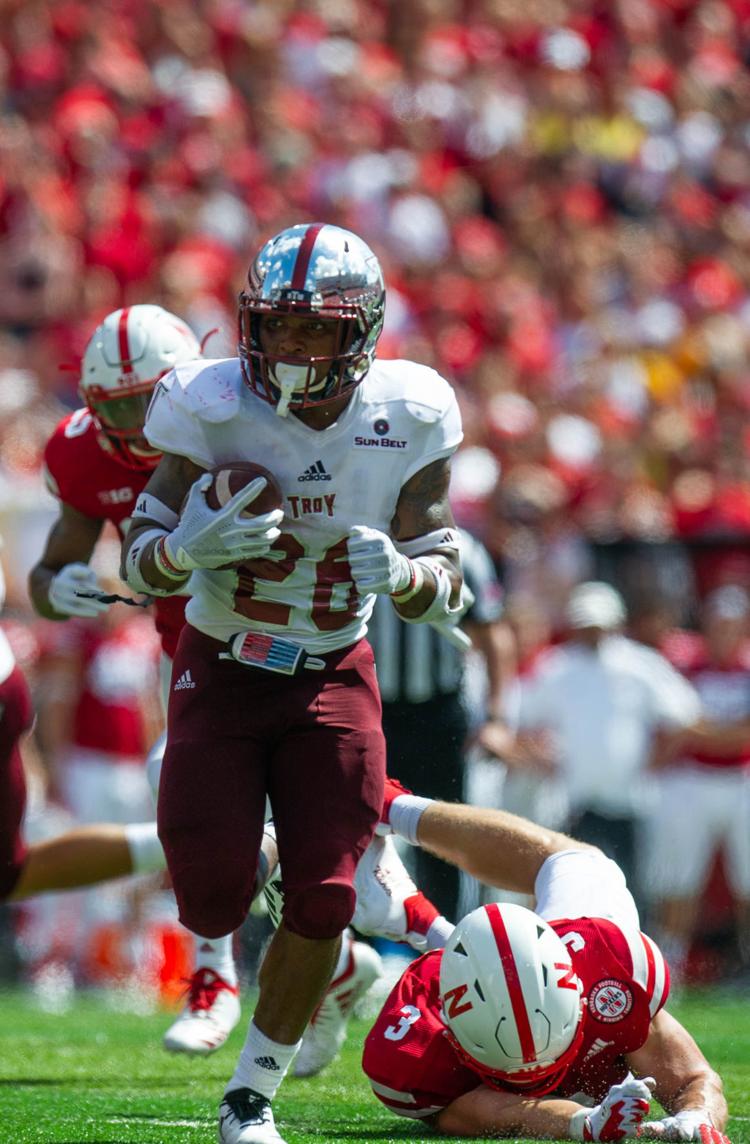 Troy vs. Nebraska, 9/15/18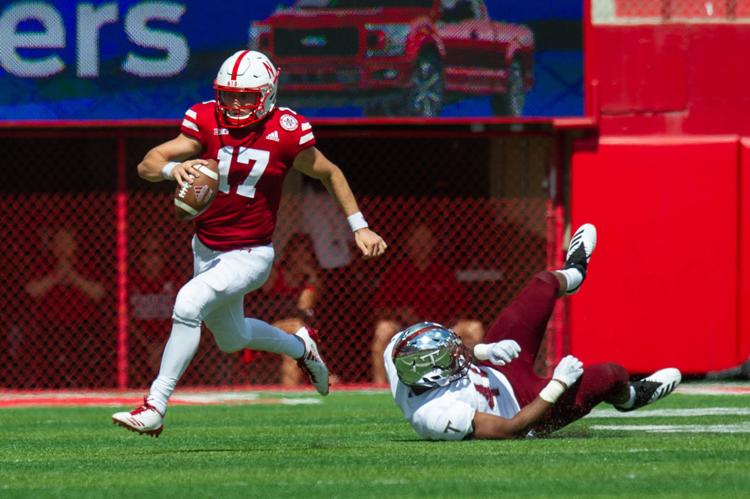 Troy vs. Nebraska, 9/15/18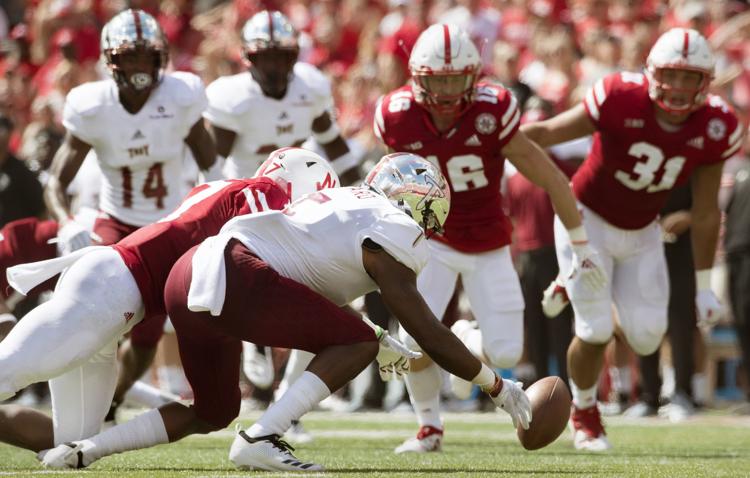 Troy vs. Nebraska, 9/15/18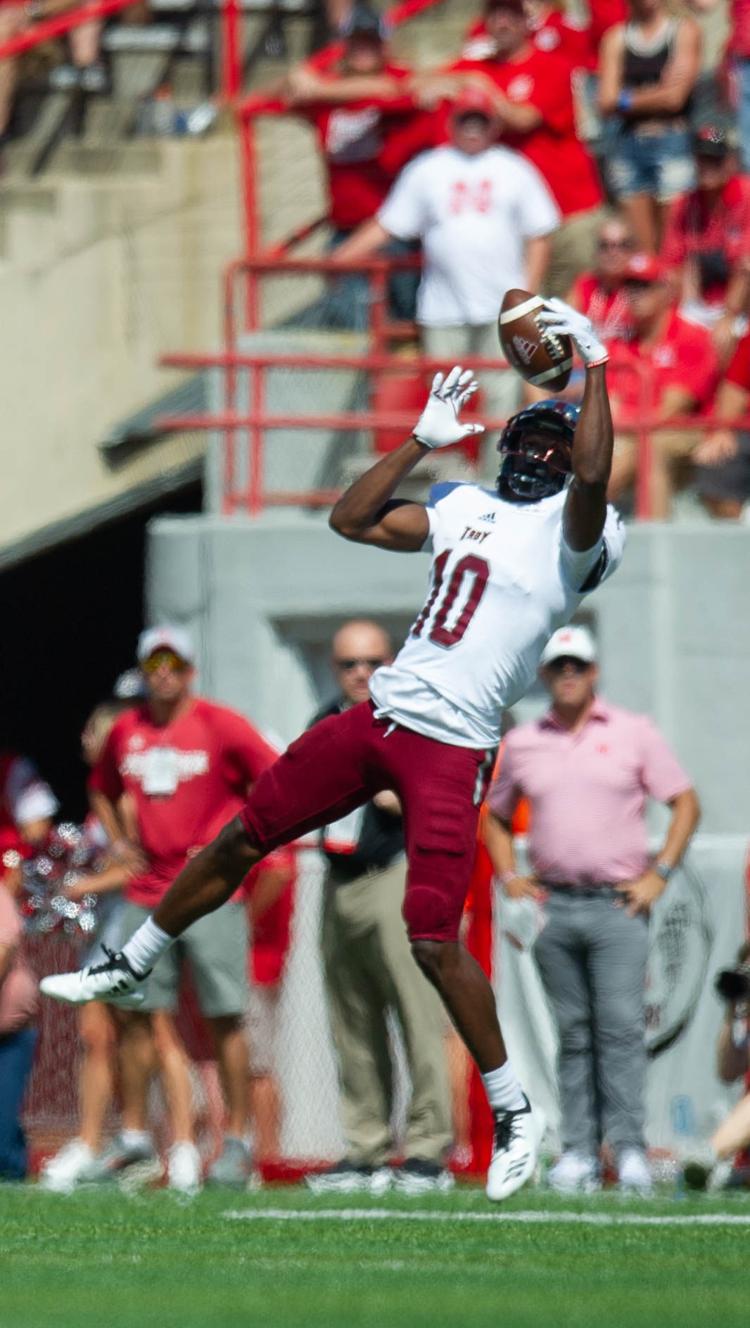 Troy vs. Nebraska, 9/15/18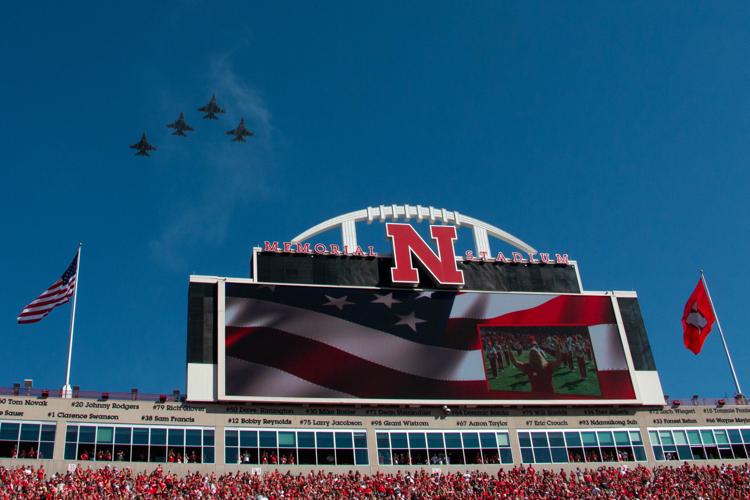 Troy vs. Nebraska, 9/15/18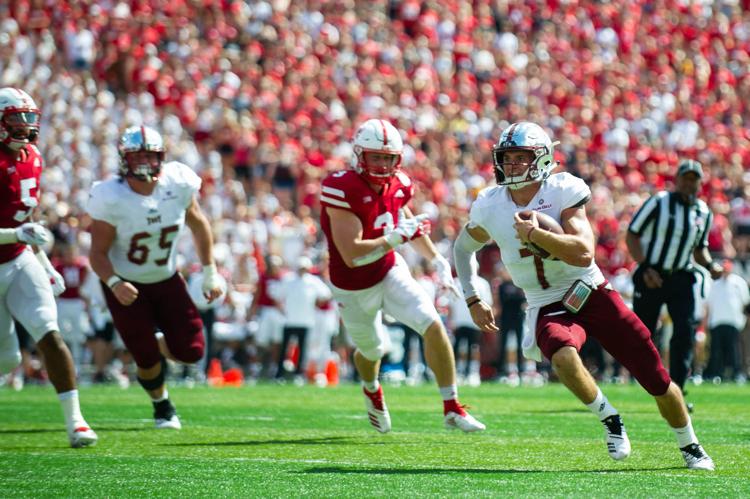 Troy vs. Nebraska, 9/15/18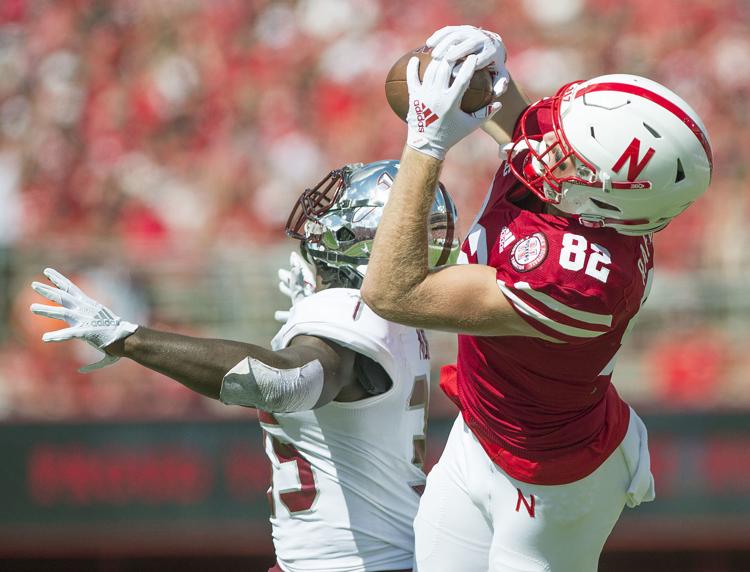 Troy vs. Nebraska, 9/15/18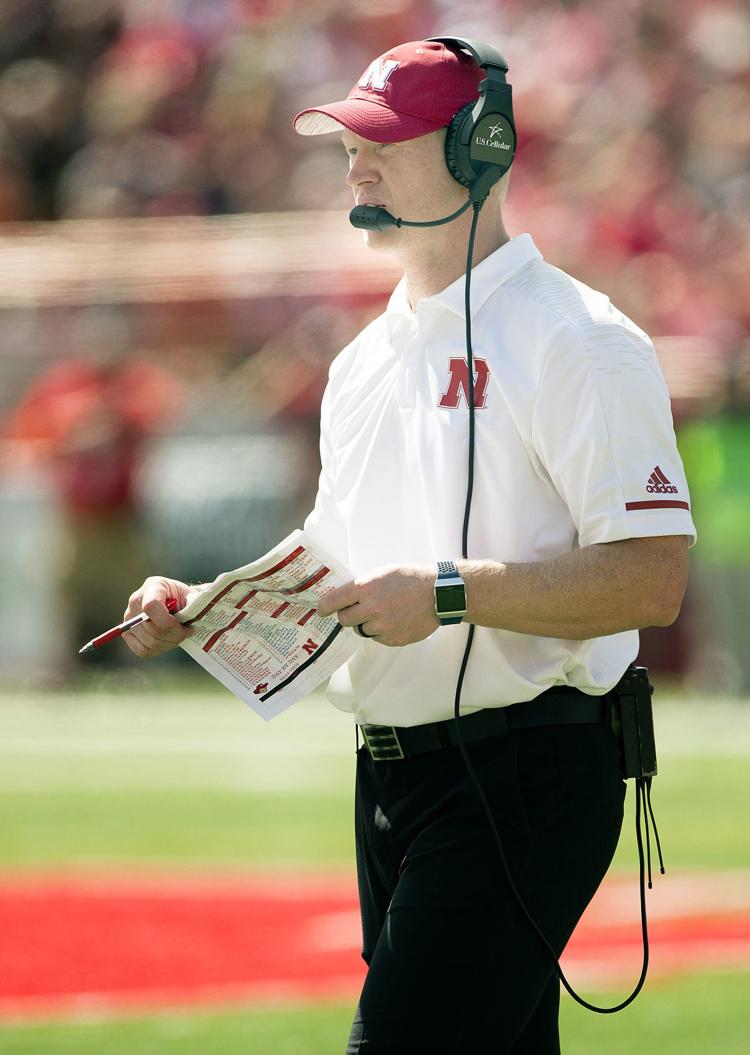 Troy vs. Nebraska, 9/15/18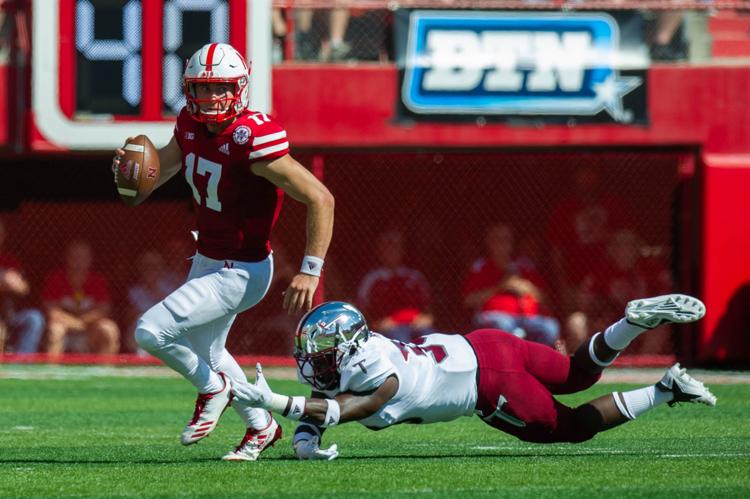 Troy vs. Nebraska, 9/15/18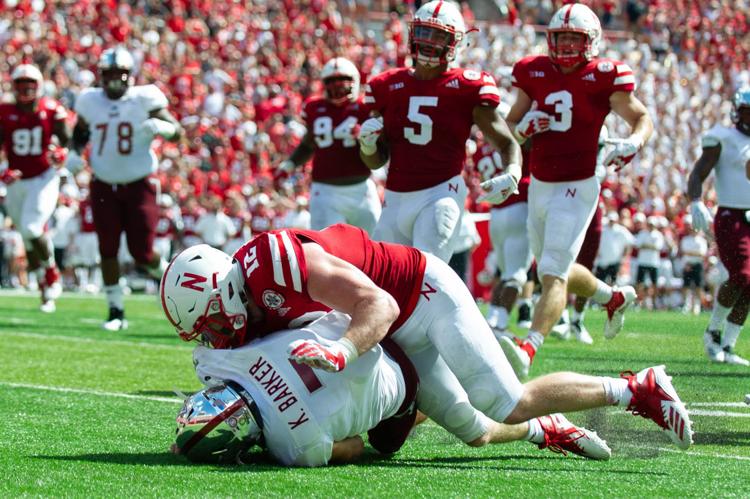 Troy vs. Nebraska, 9/15/18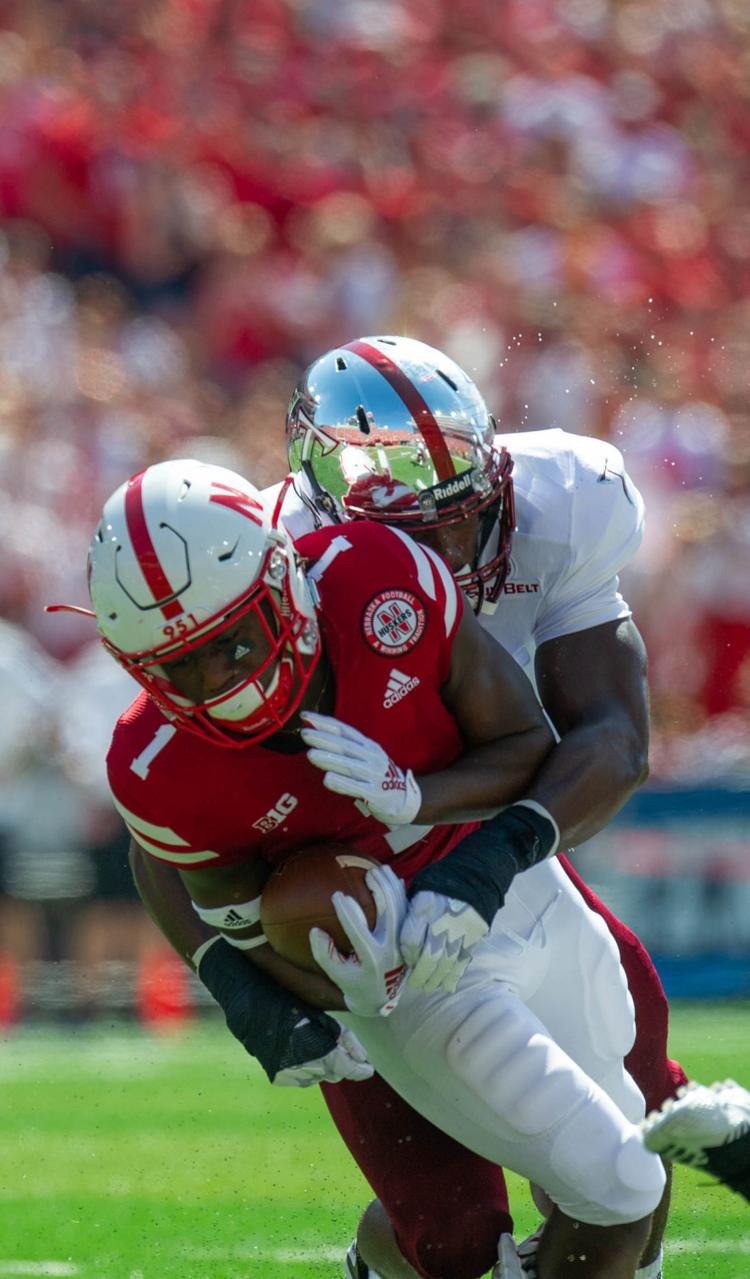 Troy vs. Nebraska, 9/15/18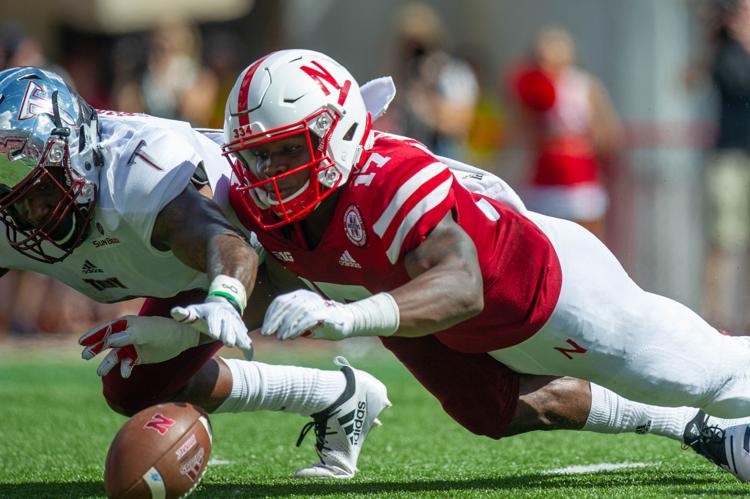 Troy vs. Nebraska, 9/15/18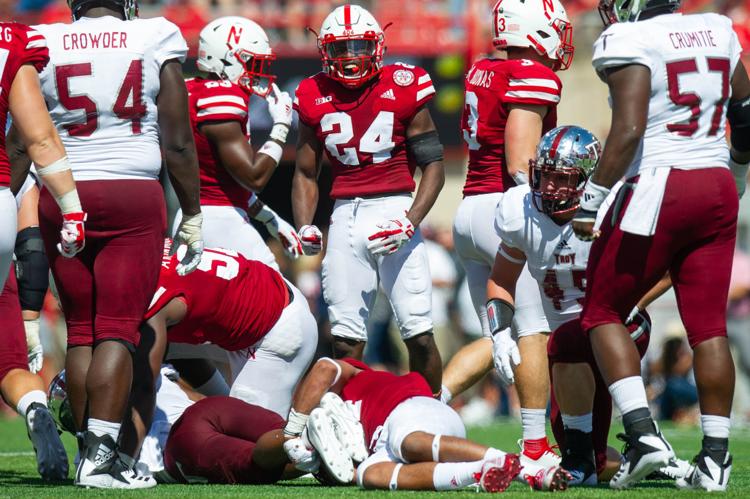 Troy vs. Nebraska, 9/15/18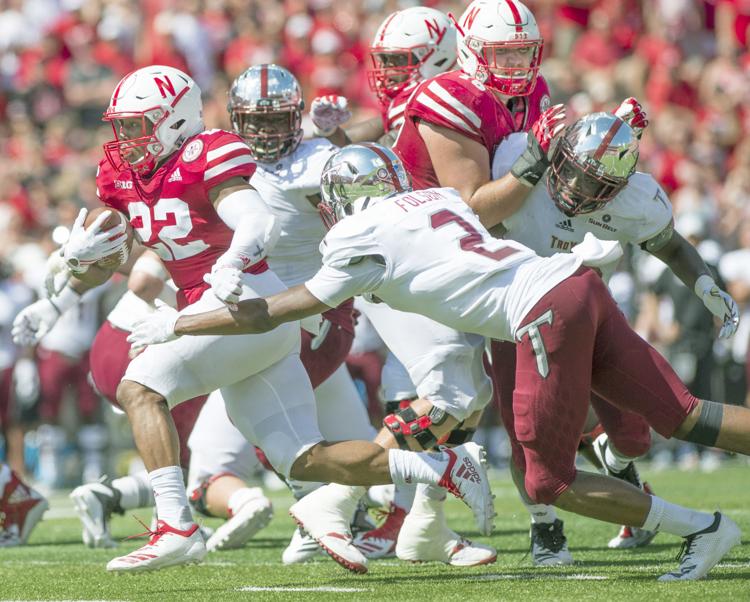 Troy vs. Nebraska, 9/15/18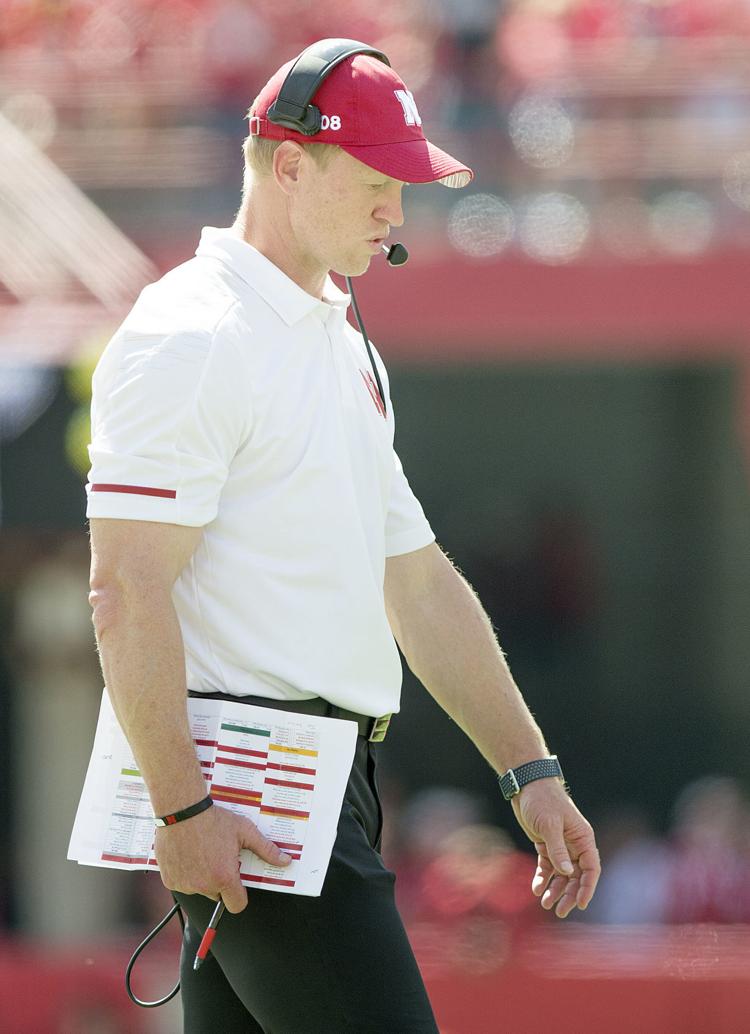 Troy vs. Nebraska, 9/15/18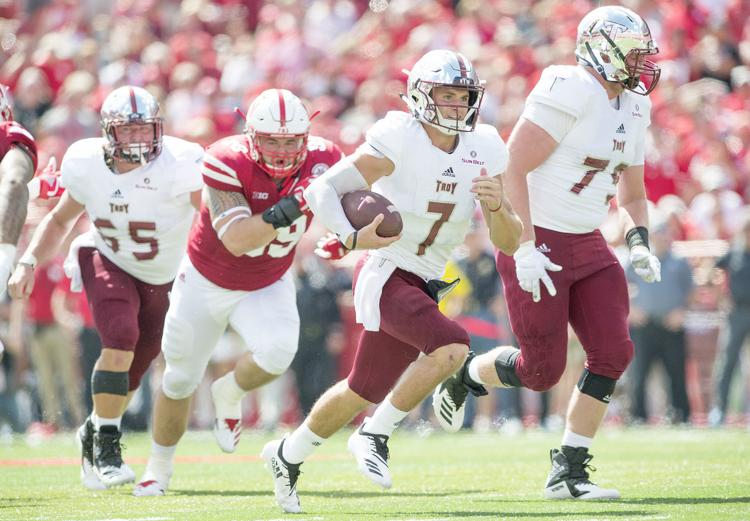 Troy vs. Nebraska, 9/15/18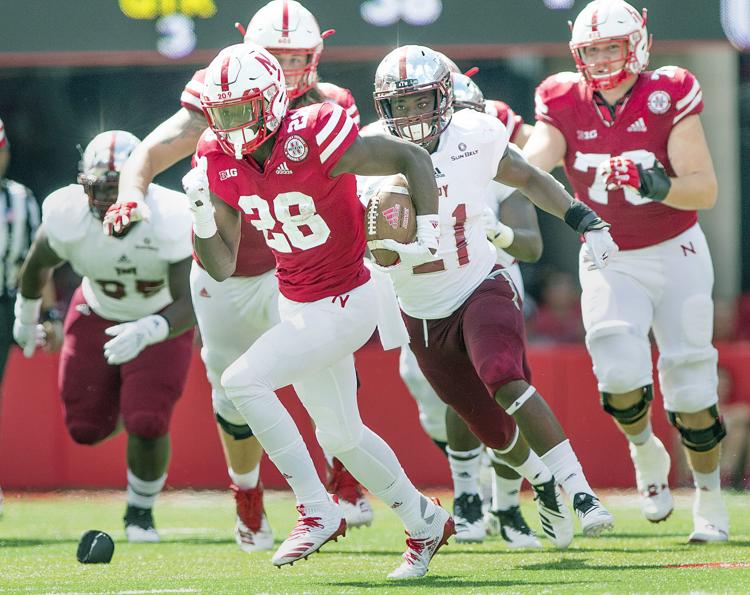 Troy vs. Nebraska, 9/15/18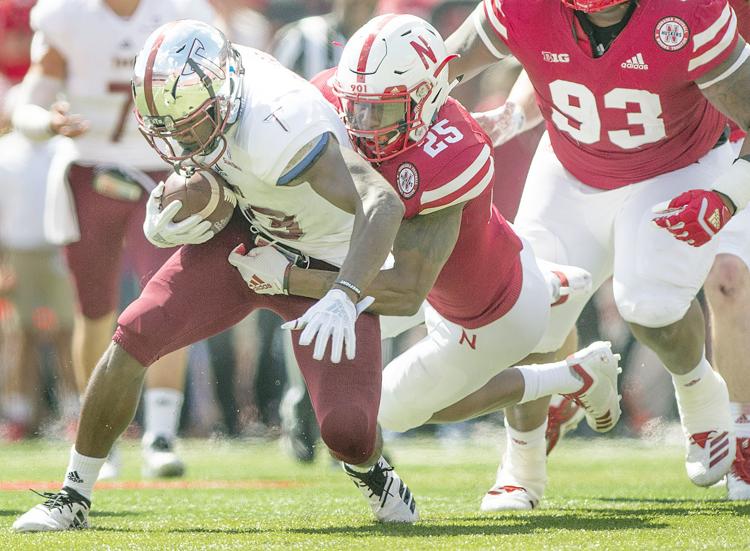 Troy vs. Nebraska, 9/15/18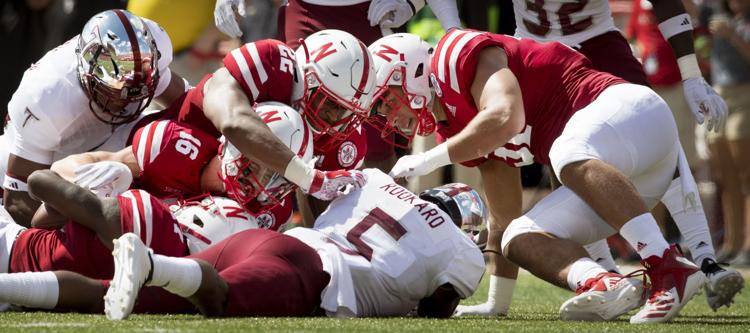 Troy vs. Nebraska, 9/15/18
Troy vs. Nebraska, 9/15/18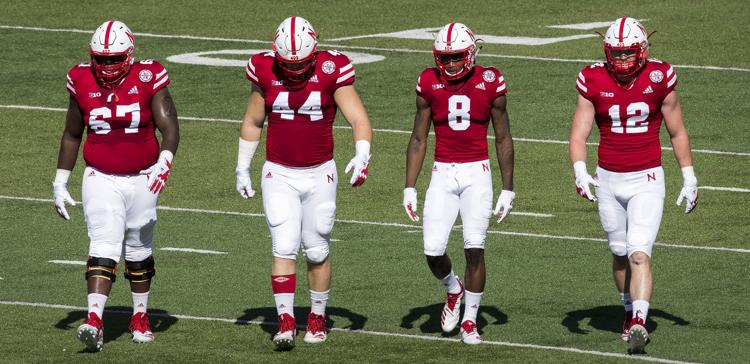 Troy vs. Nebraska, 9/15/18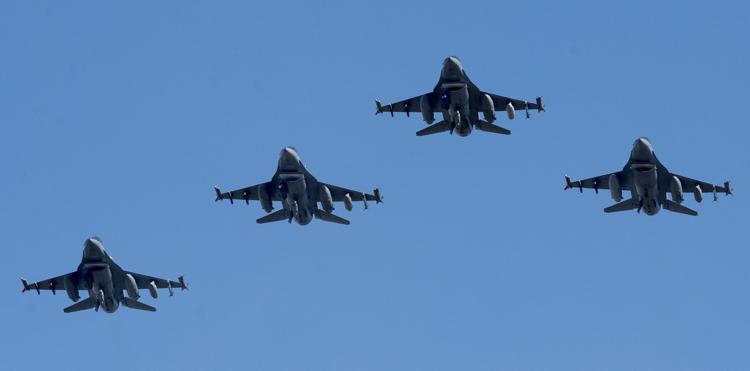 Troy vs. Nebraska, 9/15/18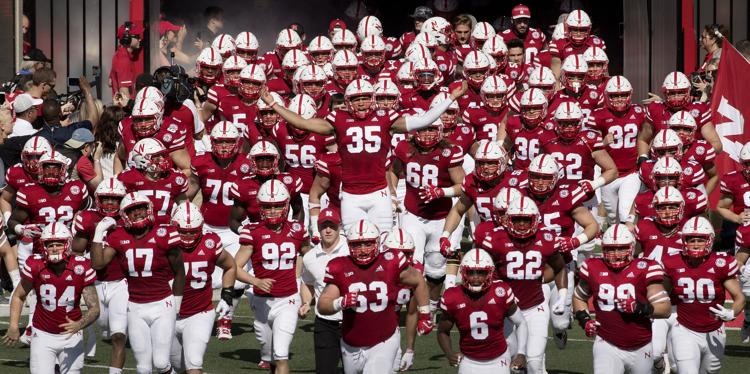 Troy vs. Nebraska, 9/15/18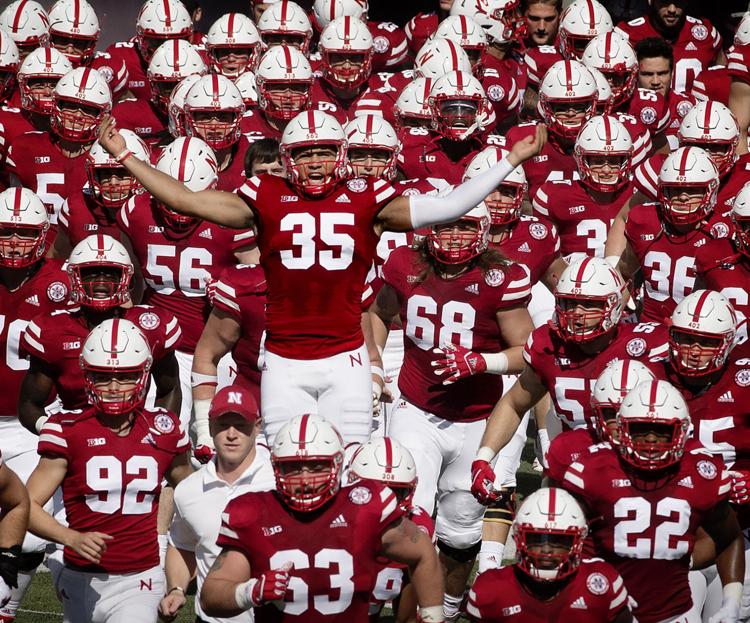 Troy vs. Nebraska, 9/15/18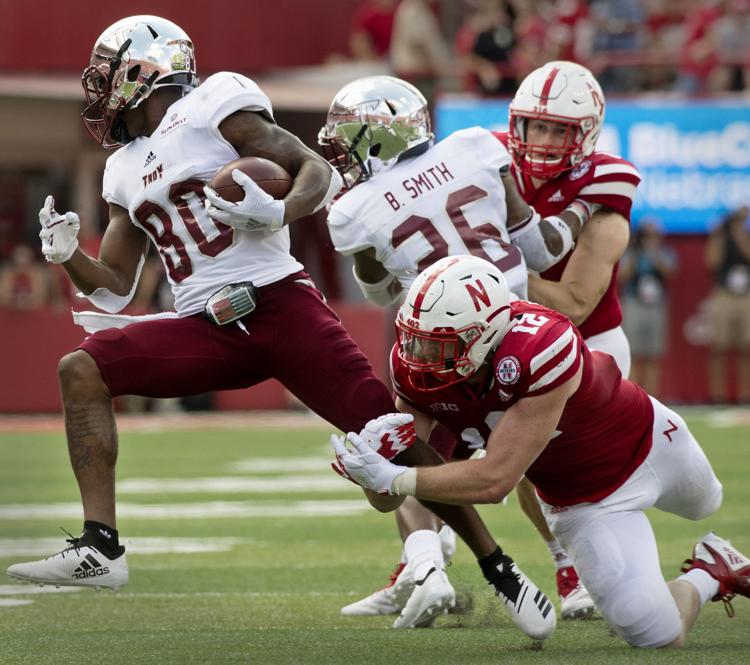 Troy vs. Nebraska, 9/15/18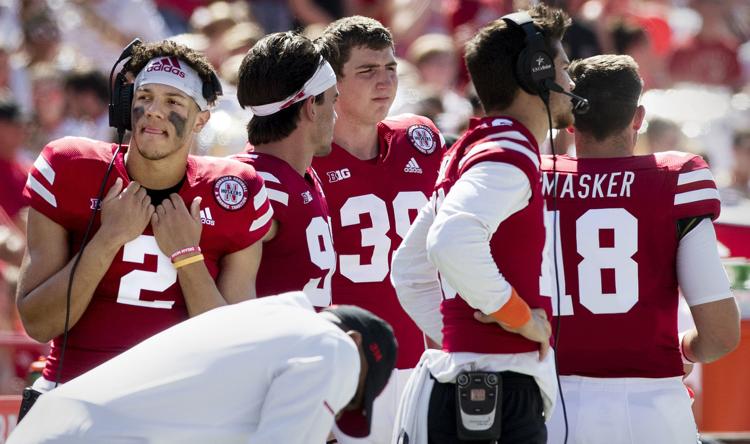 Troy vs. Nebraska, 9/15/18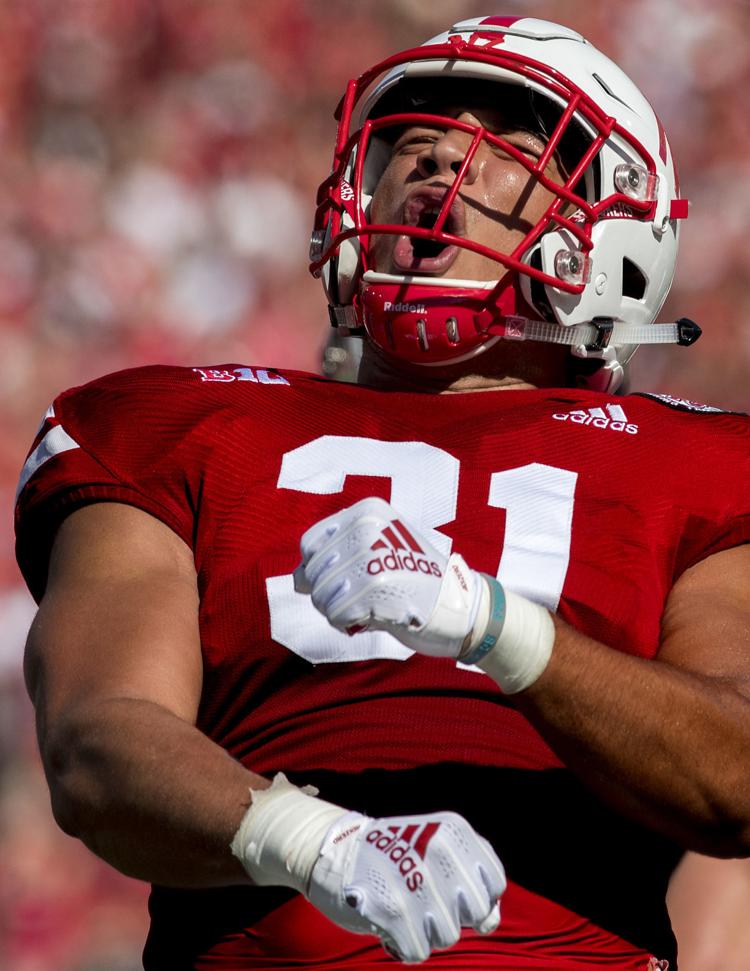 Troy vs. Nebraska, 9/15/18