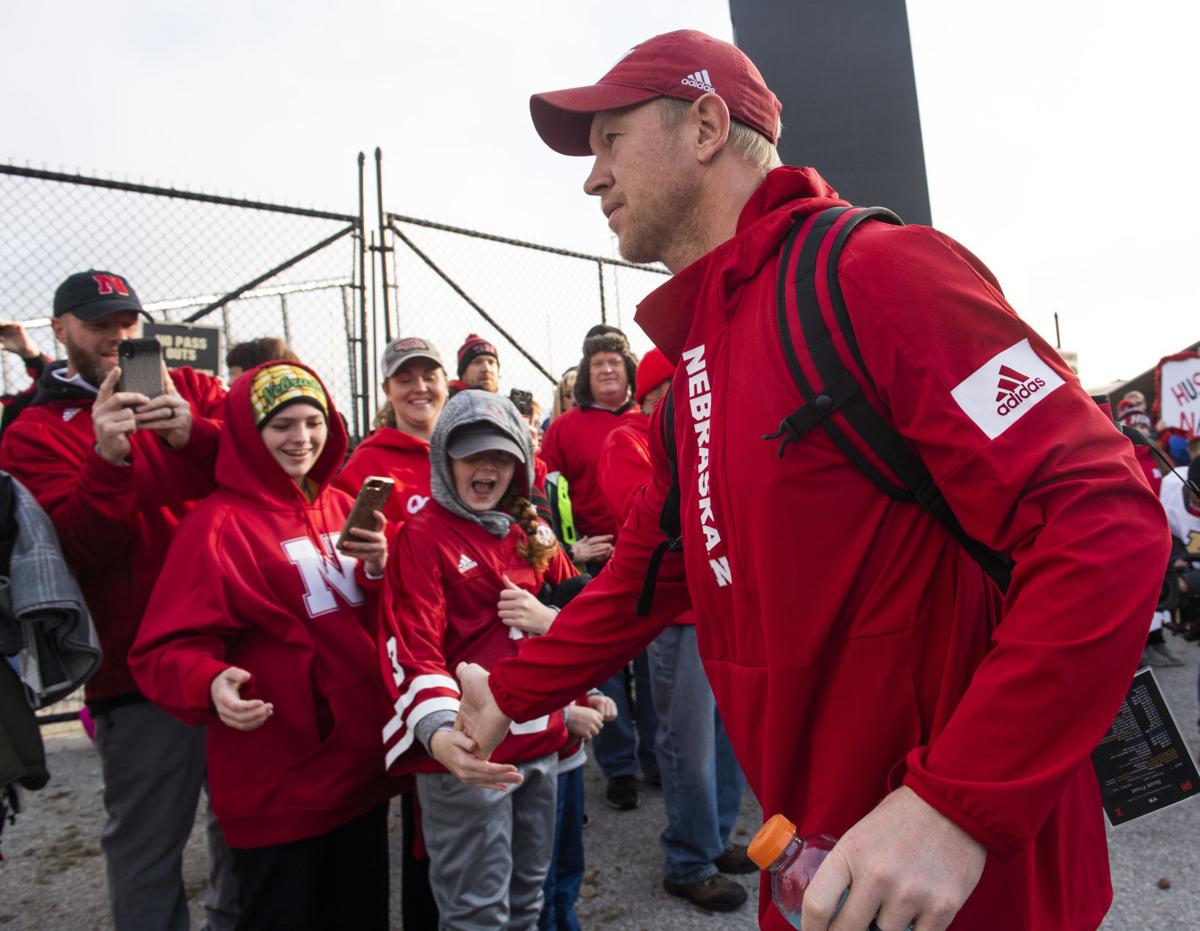 WEST LAFAYETTE, Ind. — Lesley Dause knew where she wanted to be.
The lifelong Indiana resident was working at a gate outside of Ross-Ade Stadium before Nebraska played Purdue on Saturday. It was the same gate she's worked all season.
It was the Tyler Trent gate.
At the start of this season, Purdue remodeled its student entrance to honor the young Boilermaker fan who captured the nation's attention last season during his fight with osteosarcoma, a form of bone cancer.
Trent's story became a national phenomenon when he was featured on ESPN's "College GameDay," where he famously predicted Purdue's 49-20 win over No. 2 Ohio State last season.
Trent, who lived and breathed Purdue sports, had announced earlier he wouldn't be returning to school because his health was declining.
The way he lived his final days, though, inspired thousands upon thousands of people.
"It's more than just the community. Nationally, he's made quite an impact with his perseverance and his faith in God, and just the message he shared," Dause said. "He was well-loved — by family, friends, people that didn't even know him. It's amazing the impact he's had."
Dause knew Trent and his family. She attended the same church as the Trents in Carmel, Indiana, and saw firsthand how the church family rallied around Tyler before the rest of the nation.
Trent was diagnosed with bone cancer at age 15 and died Jan. 1 of this year, at age 20. His story first came to light when he was a freshman. He and a close friend, Josh Seals, camped out in front of what was then known as Gate E at Ross-Ade the night before Purdue took on Michigan.
The new gate on the east side of Ross-Ade features gold lettering, with the moniker "T2" at the top, which was Trent's signature mark. There are also two plaques with Trent's image, and another telling his story.
Dause said Purdue students touch the plaques featuring Trent's picture every time they enter the stadium.
"We've even had some tiny kids who jump up and try to touch it. It's really cute," Dause said.
Dause is a Purdue graduate, earning an undergraduate degree in speech pathology in 1983. She had never worked at Ross-Ade before this season, but requested to work at Trent's gate before the season in her own small way of honoring Trent and his family.
The gate was dedicated on Sept. 7, which would have been Trent's 21st birthday.
"We are humbled and honored that there's something permanent there at Purdue University that reflects Tyler. We are so grateful Purdue is doing this," Tony Trent told the Lafayette Journal and Courier earlier this year. "I told (wife) Kelly every time I walk in that stadium, regardless of where I'm sitting, I'm walking through the student gate just to honor Tyler's life. I can't define it and it continues to evolve what it means."