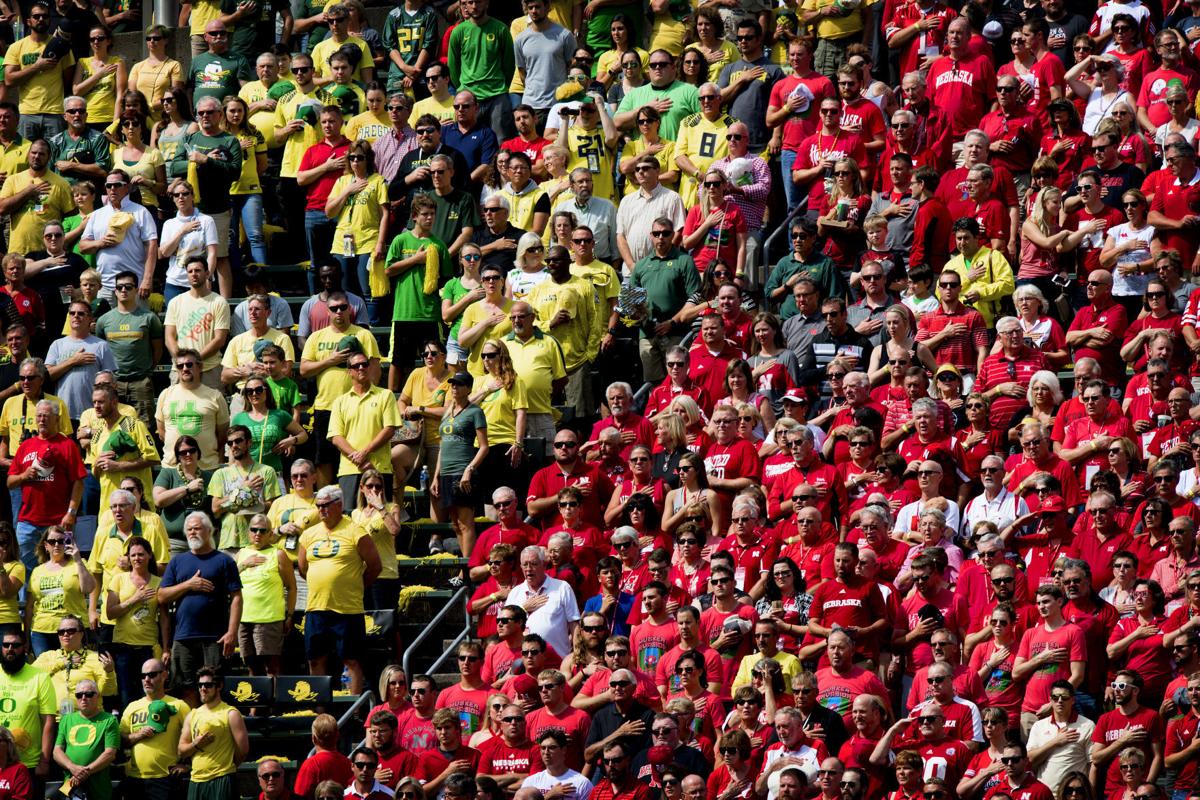 EUGENE, Ore. — The folks operating the train from Seattle didn't know how to handle the red invasion, compliments of a 250-member Nebraska contingent.
The pregame radio shows Saturday morning often referred to the heavy presence of Husker fans on street corners and in restaurants in Portland and here.
The parking lots around Autzen Stadium still buzzed with predominantly green and yellow, but the amount of red made the environment feel more like a bowl game and less like a September nonconference tilt.
"We were standing along the sidewalk, waiting for our buses to come in, and seven of 10 people were red," said Steve Glenn, the chief executive officer of Lincoln-based Executive Travel, more than two hours before kickoff, estimating his tailgate area had more than 1,000 Husker fans.
By the time kickoff arrived, Nebraska had taken over the west end zone, enveloping the Oregon marching band and a single section of mostly yellow-clad patrons.
Fox, which broadcast the game, estimated believably that about 15,000 Husker fans found their way into the sold-out crowd of 58,389 just north of the Willamette River. Both sidelines showed predominantly yellow, but red pockmarked the east end zone and higher up in both east-end corners.
Glenn, a former Huskers offensive lineman, organized a 250-person trip that started Wednesday in Seattle. After two days there, they boarded a train for Portland.
"We filled up the whole train," said Glenn, whose company bought 104 Oregon season-ticket packages to help fill the demand from Husker fans. "They'd never seen anything close to that. They ran out of beer, they weren't used to Huskers drinking beer. They just didn't know that it was party time."