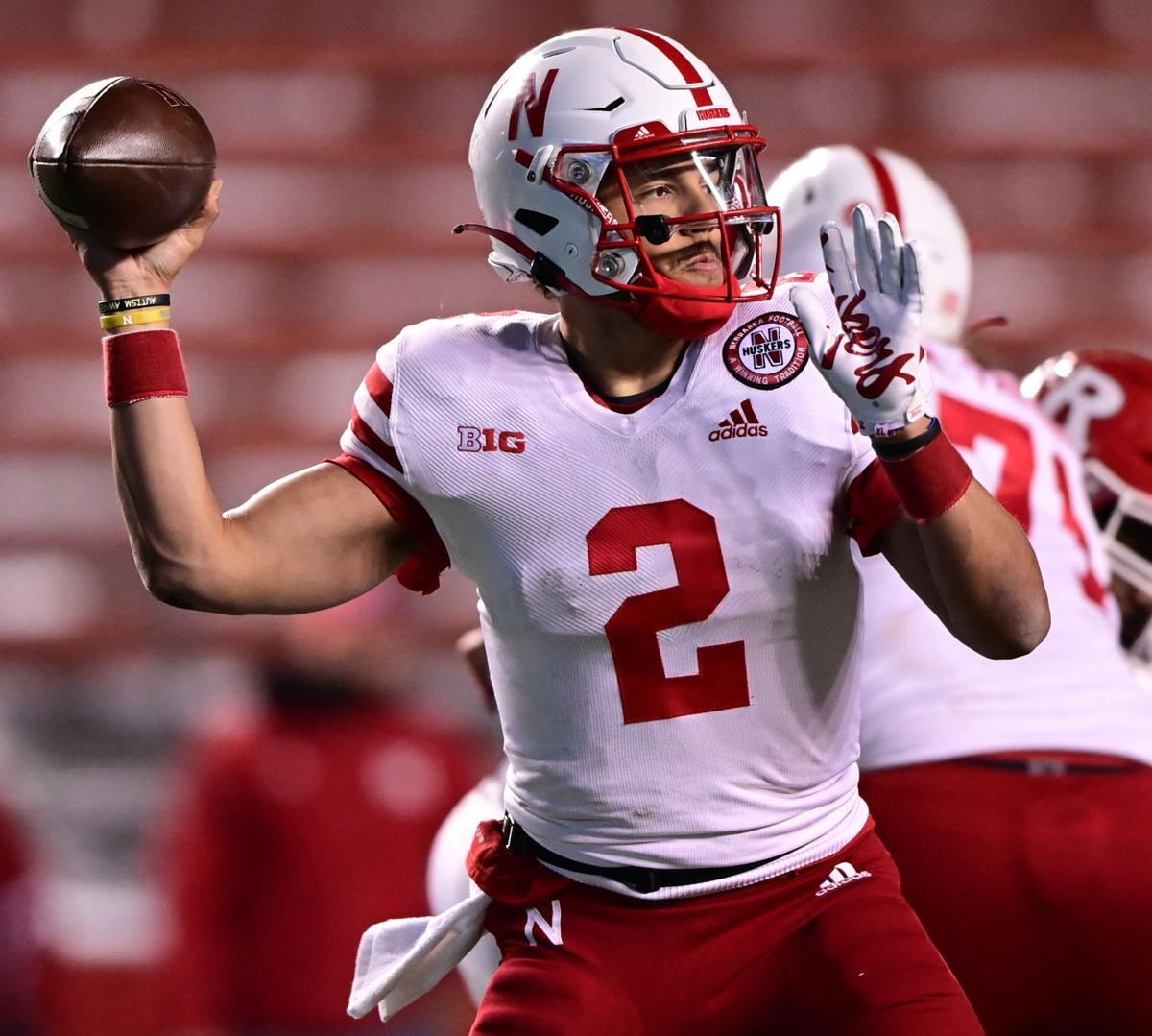 As the countdown to the beginning of Nebraska's preseason camp continues, the Journal Star is counting down its annual list of the 30 Most Intriguing Huskers.
The list, as always, is not about the 30 best players or the 30 most important players, but is based instead purely on intrigue. We'll cover breakout candidates, new faces, old heads and more. The list tends to skew toward youth and inexperience because, well, those types of players are intriguing. But there are more than a few regulars, too.
No. 1: QB Adrian Martinez, jr.
What will Adrian Martinez's fourth act at Nebraska look like?
Nebraska fans have seen a lot of the junior quarterback since he burst onto the scene in 2018 as a freshman. They've seen him light up defenses, they've seen him struggle. They've seen him do both in the same game, like last year against Rutgers when he piled up 412 yards, accounted for three touchdowns and completed 24 of 28 passes, but also turned the ball over four times.
They've seen him lose his starting job and then win it back. They've seen four scholarship quarterbacks — Patrick O'Brien, Tristan Gebbia, Noah Vedral and Luke McCaffrey — transfer since Martinez arrived on campus. They've seen the coaching staff decide after last season that Martinez and a pair of freshmen (plus a pair of veteran walk-ons) represented enough depth that they didn't need to pursue a transfer to at least fortify depth, if not push Martinez for the job.
Over 27 starts, Nebraska fans have seen a lot of Martinez and Martinez has seen a lot of the ups and downs of college football. So why is he the single most intriguing player on the Huskers' roster?
It's because of what hasn't yet been seen and whether it's coming in 2021.
That, of course, is a true breakthrough not only in Martinez's level of play, but in Nebraska's win-loss record. Those two things are only partly related, of course. Martinez can't single-handedly lift NU from 12-20 in Scott Frost's first three years to a Big Ten contender. He's going to need a lot of help from his offensive teammates, from NU's special teams units, from the coaching staff.
But it is also more than fair to say that no single player can provide the lift that Martinez, a two-time captain who is universally respected in the locker room, could if he comes out in 2021 operating at a high level.
The Fresno, California, native has more 300-yard and 400-yard games than anybody in school history (13 and five, respectively). He's also seen his touchdown pass total drop from 17 in 2018 to 10 in 2019 to four in eight games in 2020.