Christian Summers, a teacher at Park Middle School in Lincoln and assistant football coach at Lincoln Southwest, watched 42 Nebraska football games when Lincoln residents were encouraged to stay home as much as possible during the COVID-19 pandemic. From just the 42 games he watched, here is Summers' list of the best games and players:
Best games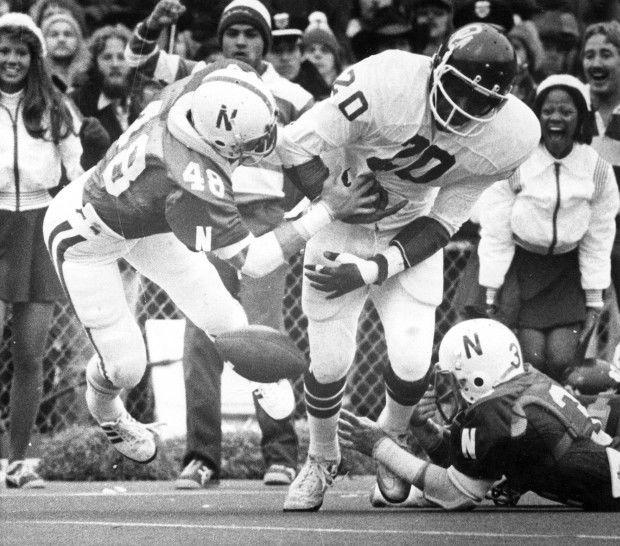 1. 1978, Nebraska 17, Oklahoma 14: Next to the national championship games, this is probably the biggest win in Husker history. According to my parents, at the time, Tom Osborne was under pressure because he couldn't beat OU. It's hard to believe Osborne was ever under pressure. What stood out to me was the emotion of the crowd throughout the whole game and seeing the emotion of the crowd when the clock hit zero and the crowd rushed onto the field.
Standout player: Billy Sims.
Standout moment: Oklahoma's Kelly Phelps getting hit on a kickoff by John Ruud and Sims' final fumble.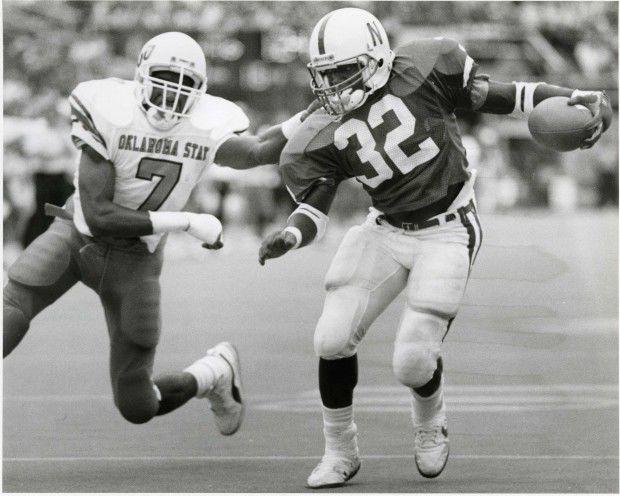 2. 1988, Nebraska 63, Oklahoma State 42: This game had so many college football greats on both teams. Oklahoma State had Mike Gundy, Hart Lee Dykes and Barry Sanders, while Nebraska had Steve Taylor, Broderick Thomas, and one of Nebraska's most underrated players in school history, Ken Clark. NU played one of the best first quarters I've ever seen, jumping out to a 35-0 lead and scoring three touchdowns in six minutes. What was impressive was that NU held Sanders to 189 yards.
Standout player: Ken Clark.
Standout moment: Clark's 73-yard TD run.
3. 1982, Nebraska 28, Oklahoma 24: This game I didn't know much about, so when I watched it I felt like I was watching it for the first time, and I found myself living and dying with each play like my father and grandfather did. My dad always talked about how good a player Marcus Dupree was. Watching him for the first time in a game, he didn't disappoint and neither did the game, and I found myself fist-pumping when NU intercepted the ball to seal the win.
Standout player: Marcus Dupree.
Standout moment: Dupree's 86-yard TD run.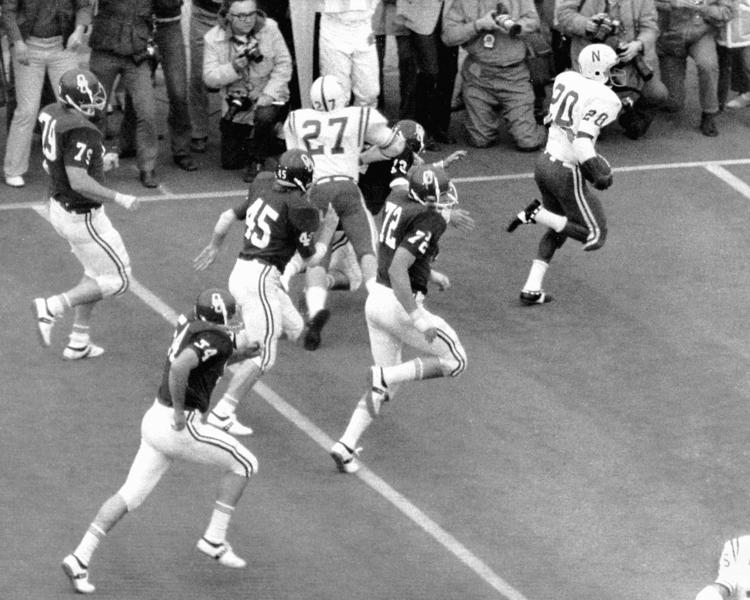 4. 1971, Nebraska 35, Oklahoma 31: It was only fitting that I ended this venture with one of college football's greatest games. In Husker history, there are two iconic plays, Tommie Frazier's run against Florida and Johnny Rodgers' punt return against OU in this game. I have seen that play about 1,000 times but never have watched the entire game. This game had everything a college football fan wanted, and it lived up to its billing.
Standout player: Rich Glover.
Standout moment: Rodgers' punt return.
5. 2014, Nebraska 41, Miami 31: The thing I forgot about this game was how nasty and physical it was. I also forgot how special of a running back Ameer Abdullah was. He was a beast that game, rushing for 229 yards and two touchdowns. What made this game special was the crowd. I would say in the past 10 years, this was the loudest I remember Memorial Stadium being.
Standout players: Ameer Abdullah and Randy Gregory.
Standout moment: The dirtiness of the Miami players.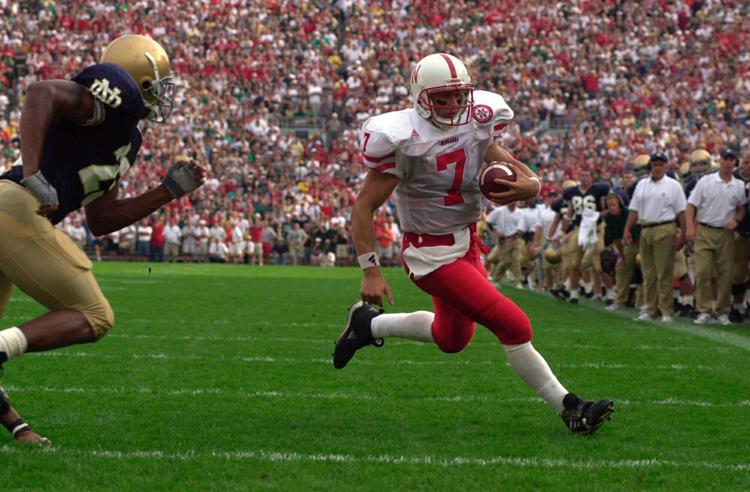 6. 2000, Nebraska 27, Notre Dame 24, OT: I always called this the Eric Crouch game because he truly put the team on his back and won the game. The thing that I always remembered was how Nebraska turned Notre Dame Stadium, the home of a college football blue blood, into Memorial Stadium. It was awesome seeing Nebraska play at the stadium.
Standout player: Eric Crouch.
Standout moment: Crouch's overtime TD run for the win.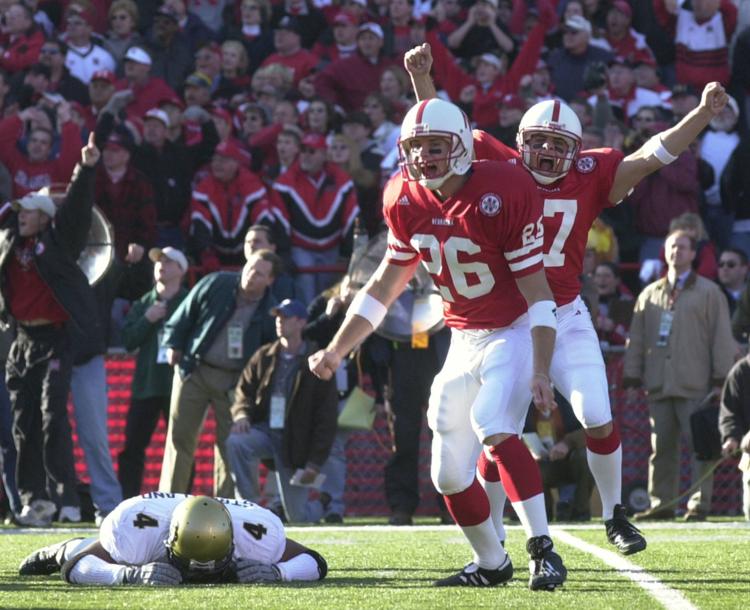 7. 2000, Nebraska 34, Colorado 32: It always seemed in the late '90s and early 2000s, Nebraska and Colorado came down to the final play. I was in college at the time working for the sports information department as a student worker, and all I remember thinking was we seriously can't lose to this team (Colorado was 3-8 at the time). It started with one of my favorite players during this time, Carlos Polk, returning an interception for the opening touchdown and ended with Josh Brown kicking a 29-yard field goal.
Standout player: Eric Crouch.
Standout moment: Bobby Newcombe's catch with 17 seconds left to set up the game-winning field goal.
8. 2009, Nebraska 10, Oklahoma 3: I picked this game because at the time, Oklahoma's offense was pretty potent and Nebraska held it to three points. People will say what they will about Bo Pelini, but the man could coach up a good defensive scheme now and then. On this team, there were seven future NFL players, but what impressed me was that a former walk-on, Matt O'Hanlon, stole the show with 12 tackles and three interceptions.
Standout player: Matt O'Hanlon.
Standout moment: Holding Oklahoma's offense, which had been averaging 43 points, to just three points.
9. 1995, Nebraska 50, Michigan State 10: I remember watching this game as a teenager. The thing I remember most was how deep Nebraska was at the running back position (Lawrence Phillips, Ahman Green, Clinton Childs, Damon Benning and Jay Sims). After Sims took a handoff and rushed for 80 yards on his only carry of the game, the announcer said, "If Sims is their fifth-best running back, I'd hate to see their sixth." This was my favorite game that Phillips played in that I watched.
Standout player: Lawrence Phillips.
Standout moment: Reggie Baul's 51-yard diving catch and Phillips' 50-yard TD run.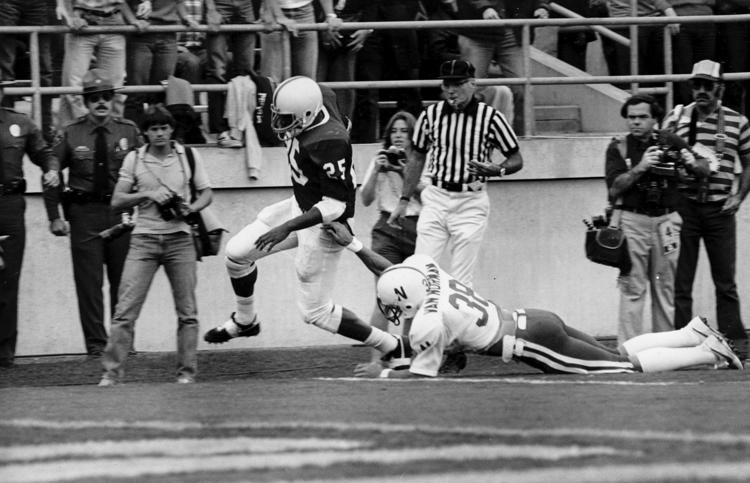 T10. 1982, Penn State 27, Nebraska 24: You ask any Nebraska fan over the age of 60 about this game and you will get an immediate response about one single play, a Penn State catch even though the player was out-of-bounds. To this day, when I mention this game, my father gets upset about the officiating. It was one of the worst calls I have ever seen. Even though I knew what happened, I still yelled at the computer screen. There were just so many great college football players in this game on both sides. Unfortunately, a horrific call kept Osborne from winning his first national championship as head coach.
Standout player: Irving Fryar.
Standout moment: The blatant out-of-bounds catch by the Penn State TE. The game-winning touchdown by Penn State was a questionable catch, too.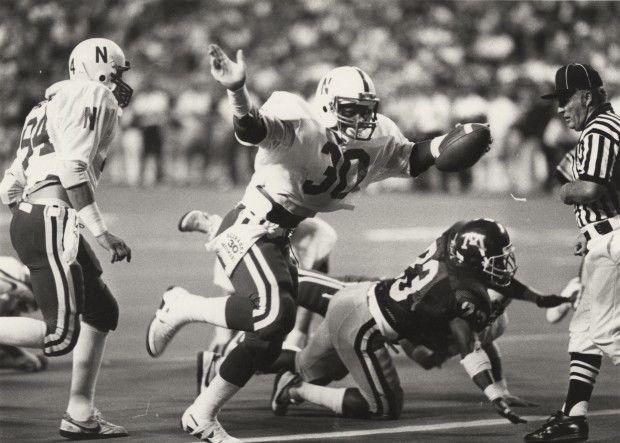 T10. 1983, Nebraska 84, Minnesota 13: Growing up, I heard stories about the 1983 team, known as "The Scoring Explosion," but its only game I've ever watched was the Orange Bowl loss to Miami. When I found this game, I wanted to see just what the "Scoring Explosion" was about. Against Minnesota, the Huskers not only scored but scored with ease. It seemed that Irving Fryar was 20 yards ahead of the nearest Minnesota defender every time.
Standout player: Irving Fryar.
Standout moment: Fryar had five offensive touches and three touchdowns.
Top Nebraska players
1. Irving Fryar: He always seemed to be open, and always seemed to make a big play.
2. Lawrence Phillips: There was no better combination of power and speed than Phillips. It was awesome watching him run the ball.
3. Steve Taylor: One of the better running and passing quarterbacks in NU history.
4. Eric Crouch: Single-handedly won games for Nebraska, and nobody was better running in the open field than him.
T5. Ndamukong Suh: Just domination.
T5: Broderick Thomas: Nebraska's version of Oklahoma's Brian Bosworth, with talent and the talk.
Top opponent players
1. Keith Jackson, Oklahoma: He was solely responsible for two Oklahoma wins against Nebraska.
2. Brian Bosworth, Oklahoma: When an entire stadium boos you and makes signs mocking you, you've done something.
3. Jamelle Holieway, Oklahoma: There was, and will never be, anybody who runs the option better than him. As my dad said, it was poetry in motion.
4. Mike Moschetti, Colorado: While he never beat Nebraska, he always kept Colorado close and always seemed to make the play to keep the Buffs in it.
5. Barry Sanders, Oklahoma State: Being "held" to 189 yards by Nebraska is an impressive stat.
Be the first to know
Get local news delivered to your inbox!