ESPN's Lee Corso had barely escaped what must have been that claustrophobic feeling — and partisan scorn — that came from adorning Brutus the Buckeye's headgear Saturday morning when workers started dismantling the ESPN "College GameDay" set.
College football's most popular roadshow is a lot like Thanksgiving dinner. Days of planning. Hours of preparation. And then it's done — in mere minutes.
To be fair, three hours is a lot of minutes.
And the thousands on hand outside Memorial Stadium — some camping out overnight to ensure a spot within the cameras' view — were thoroughly entertained by Herbie (Kirk Herbstreit, not the Husker mascot), Corso and the gang.
But that was only the opening act on a day that would be highlighted by 12 hours of tailgating before the main event took place inside the stadium.
So what's the secret to successfully navigating those potentially treacherous waters? How do you literally tailgate around the clock?
"You take it one hour at a time," said Doug Buescher, who was the M in a group that wore red T-shirts that spelled out Husker quarterback Adrian Martinez's last name (more on that later). "You have to pace yourself on a day like this."
Tell that to the student who wanted to take a nap. In his defense, he'd been up all night, waiting in line, and wanted to sleep a little before Nebraska was scheduled to take on No. 5 Ohio State at 6:30 p.m.
Oh, yes, the football game with a prime-time kickoff. That made for an incredibly long day.
But clearly, it was longer for some. As VIPs took pictures on stage with the "GameDay" cast immediately following the show, workers began dismantling everything they could. The area slowly emptied, leaving in its wake a mountain of trash and discarded signs — so many signs, which the show has become famous for — left by the masses.
"We'll turn it around quickly," one worker said as he wheeled a garbage can into place. "We have to."
They got it done because, well, they had to. The 4 1/2 hours provided just enough turnaround time for the next party.
By 3:30 p.m., the Memorial Loop was looking as good as new — different from earlier in the day, when it had a carnival-like atmosphere.
Hours earlier, the vast sea of red that rose before the sun Saturday featured several distinct subsets of Husker fans.
Close to the stage were the students. As mentioned, they began gathering Friday afternoon, staking their claim. They were rewarded with orange construction helmets — provided by the show's title sponsor. But much like the fake MLB helmets we donned as kids, it's doubtful this headgear would protect one from either a 90 mph fastball or a wayward 2x4.
But those kids didn't care. They were in the TV shot. The swinging booms that provided various camera angles posed no real hazard. The kids wore the props without argument.
You have free articles remaining.
Their presence showed that "GameDay" — much like life — is a meritocracy. They showed up early, bided their time, and were rewarded for the effort with a great place to see and be seen. The orange helmet was a bonus.
"We got there at 2:30 in the morning," said one coed. "There were a lot of people in front of us, but we still had a pretty good place to watch from."
Others found their way to the scene at about 6 a.m. — still two hours before the show began broadcasting. They would be nowhere in the TV shots, but that was fine. They were there with school-aged kids, who got the chance to witness a Husker Saturday with a cherry on top.
This was a big day for Husker Nation, which got the chance to show its fandom on a national stage for the first time since 2007. When a state identifies with a football program as it does here, days like this can't be overstated.
Bobbie Kidd of Nebraska City, who turned 80 a couple of weeks ago, painted her hair bright-red for the day. We shouldn't be surprised that she was voted by one cable provider as the top Huskers fan in 2012.
Her daughter, Christy Kuhlman, got into the act, too, by painting a large, red N into her blond hair. Unfortunately, it appears she did it herself by looking in the mirror because the N was backward.
(Backward) N is for Knowledge, we're told.
Meanwhile, the families of Buescher and Kevin Paul launched Martinez's Heisman Trophy campaign, perhaps a year early. Eight family members stood atop five-gallon buckets wearing red, long-sleeve T-shirts. Each shirt had a letter that spelled out the sophomore quarterback's last name.
"We did the same thing for Ndamukong Suh a few years ago," said Paul, who brought up the rear with his Z shirt.
Any concerns of whether they spelled Ndamukong right were quickly assuaged when they created a makeshift game of Jumble and eventually came up with the Native word for corn: Maize.
These people were smart. There were no do-it-yourself Ns painted in their heads.
But there was the line of demarcation, where the last row of "GameDay" fans gave way to a sea of people who were there for the party, and Phi Tappa Kegga obliged.
There were tents and grills and cornhole games, much like most tailgate parties. There were also togas and beverages.
But, hey, it was 5 a.m. somewhere.
So at the risk of sounding old, just one question: Why the loud music? Was this an anti-"GameDay" protest? Was the intended goal to hinder the ability of everyone in the vicinity to hear what was taking place on stage just a couple hundred feet away?
Whatever the reason, their party raged — before most of Lincoln had awakened. Good for them. But how many made it to kickoff?
After all, Saturday's tailgating was a marathon, not a sprint.
College Gameday, 9.28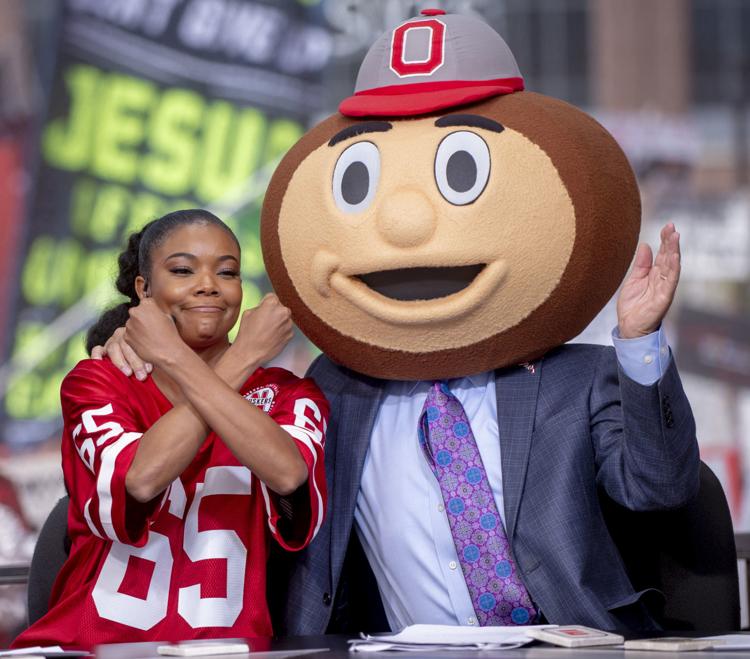 College Gameday, 9.28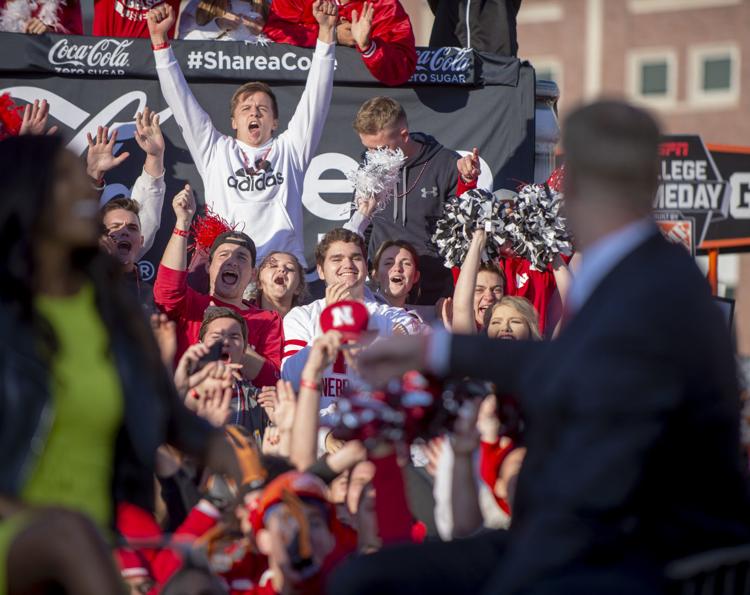 College Gameday, 9.28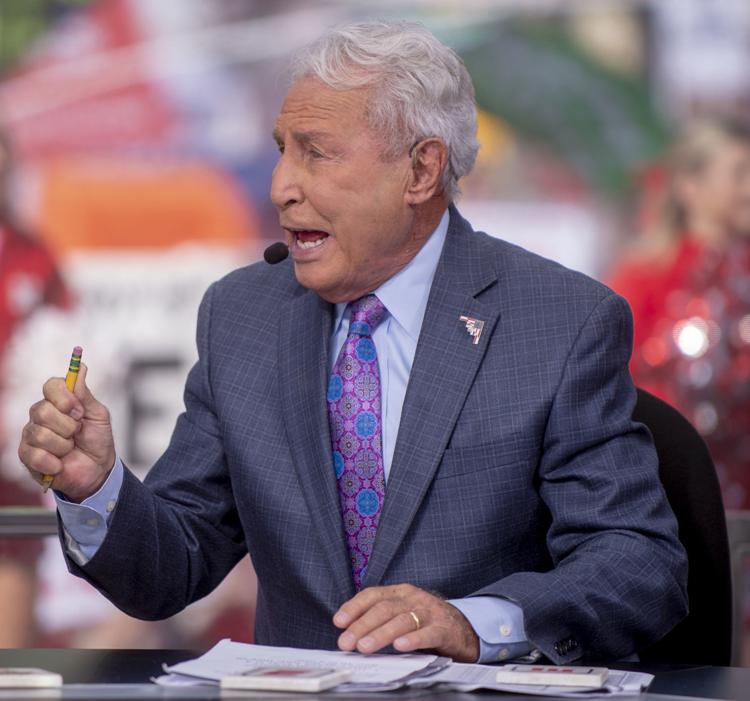 College Gameday, 9.28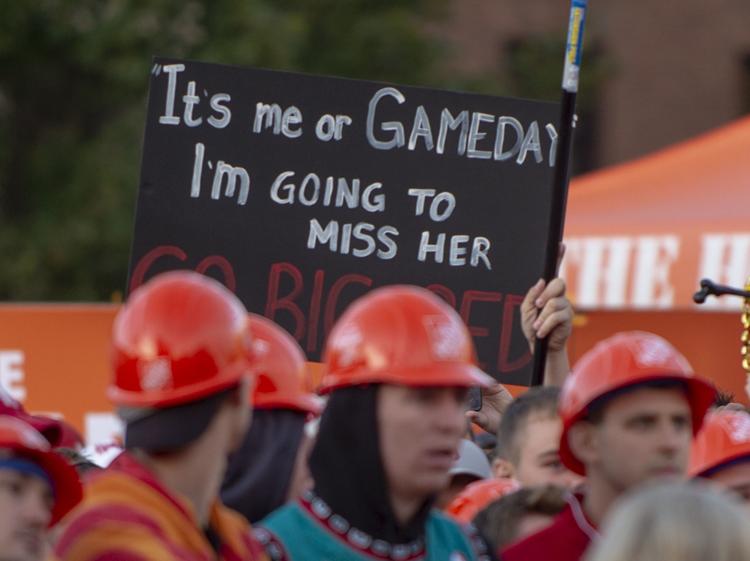 College Gameday, 9.28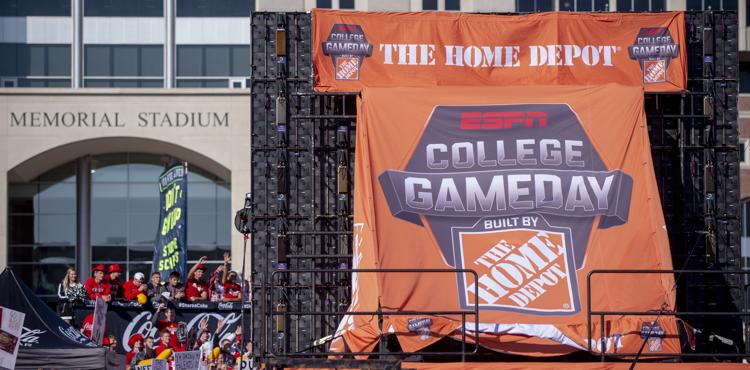 College Gameday, 9.28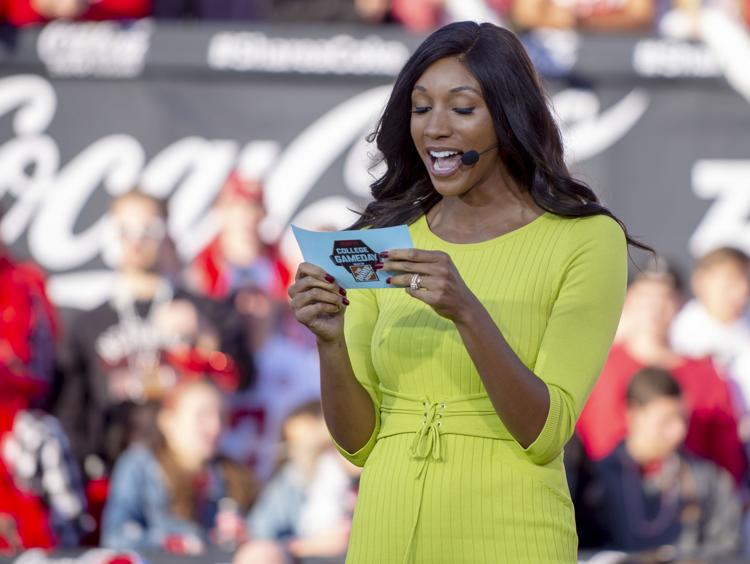 College Gameday, 9.28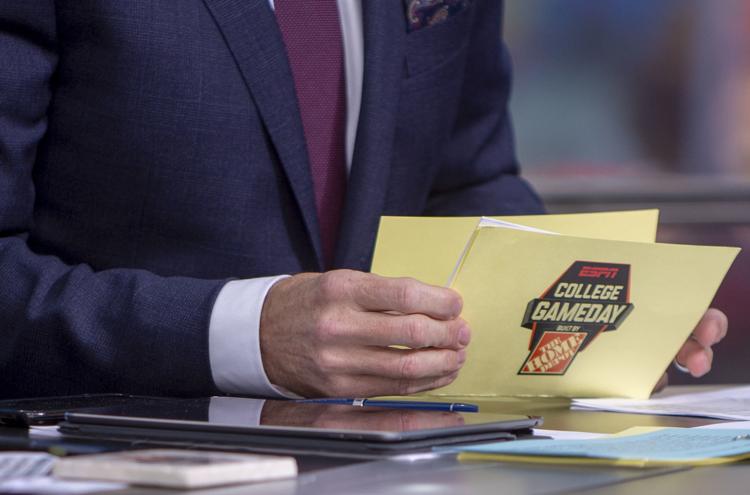 College Gameday, 9.28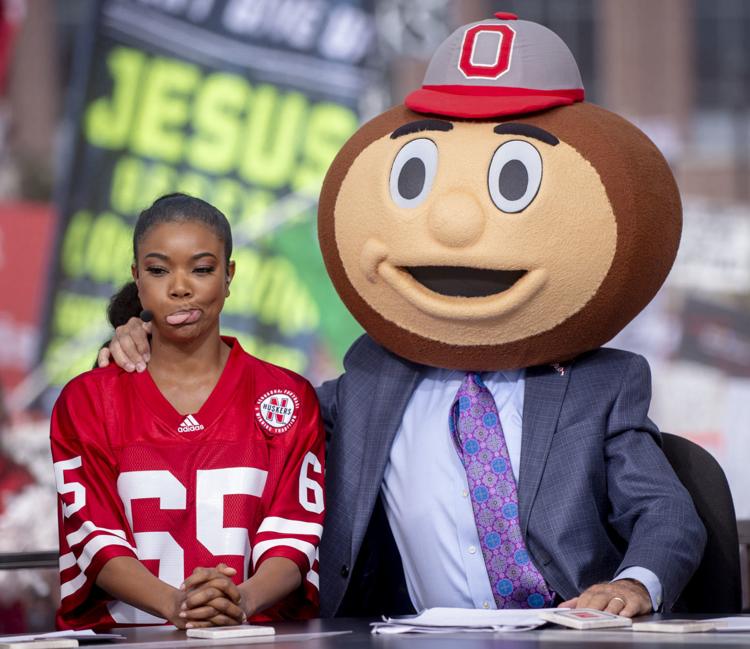 College Gameday, 9.28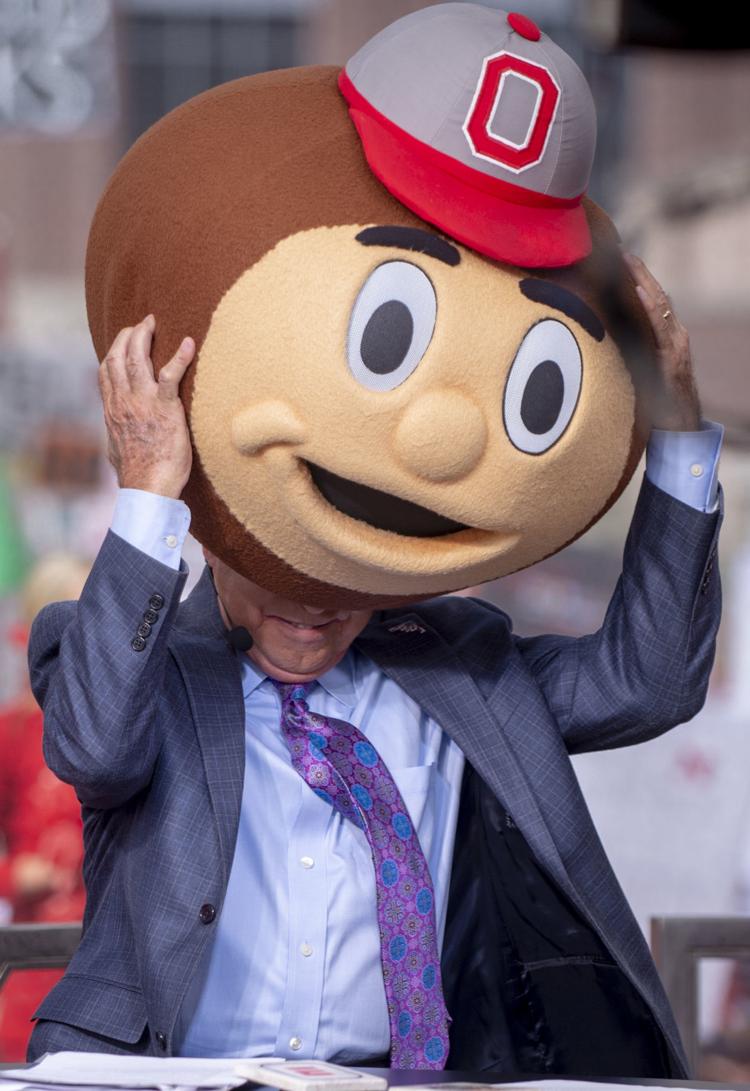 College Gameday, 9.28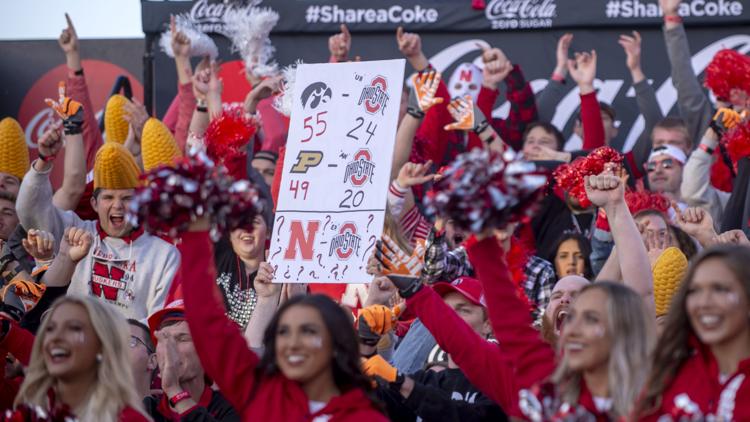 College Gameday, 9.28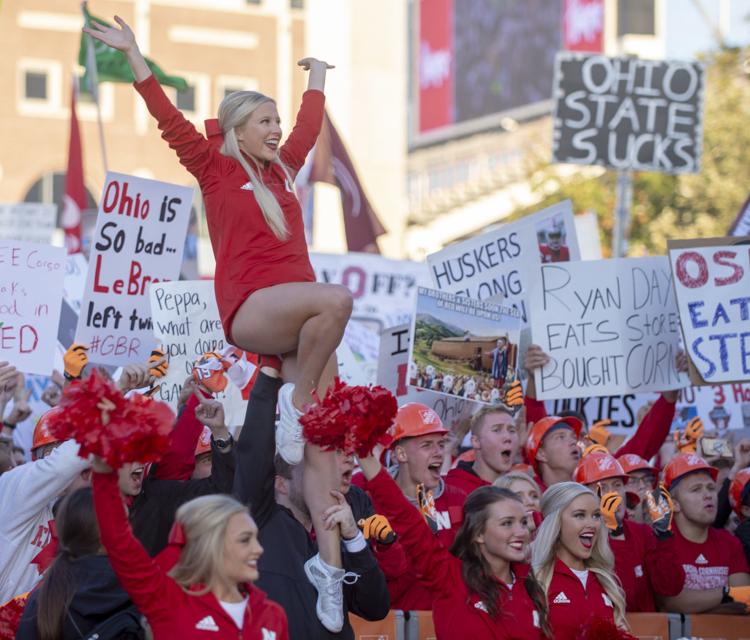 College Gameday, 9.28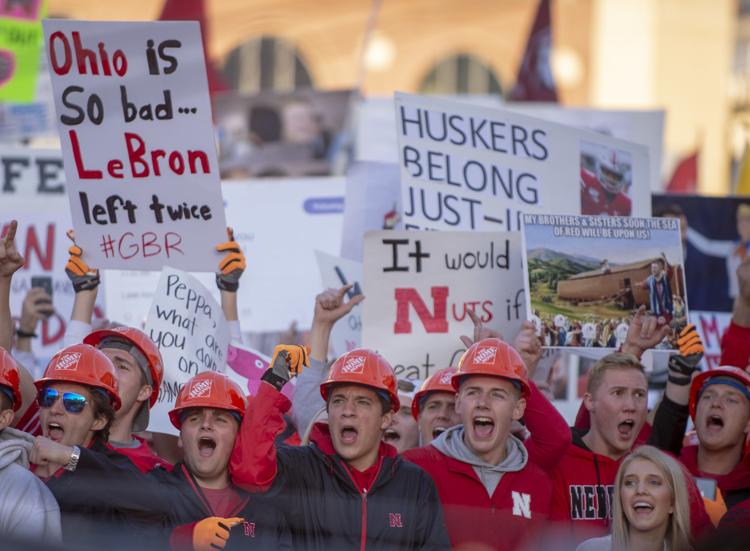 College Gameday, 9.28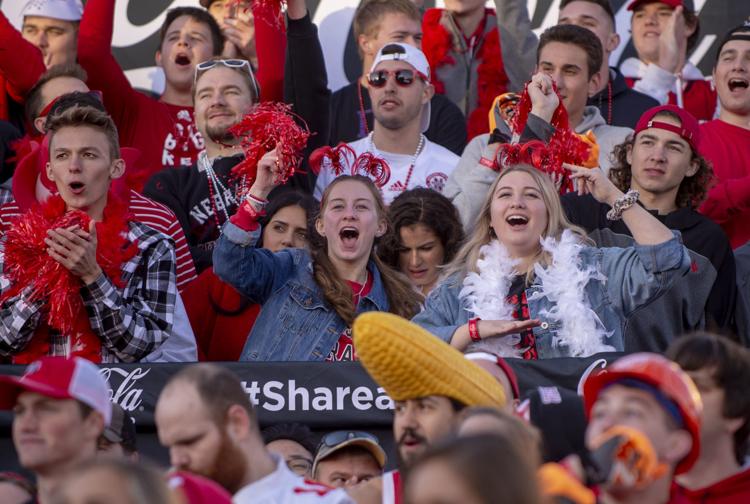 College Gameday, 9.28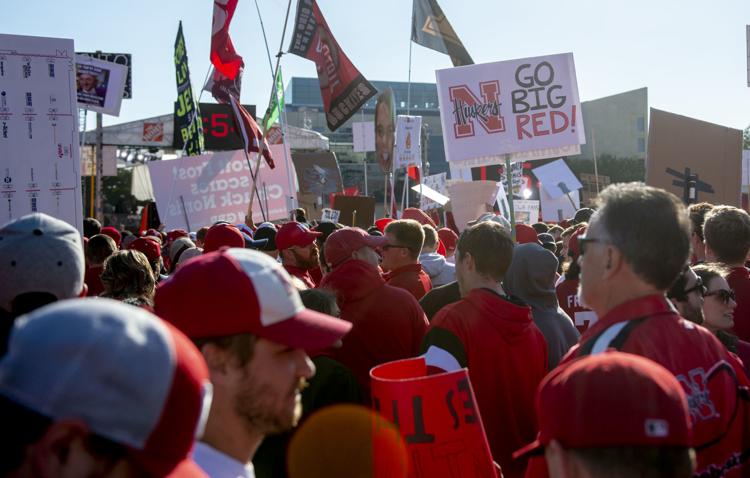 College Gameday, 9.28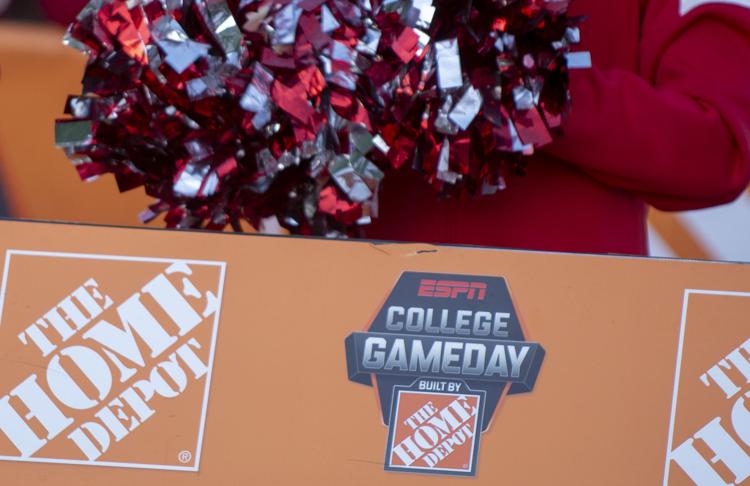 College Gameday, 9.28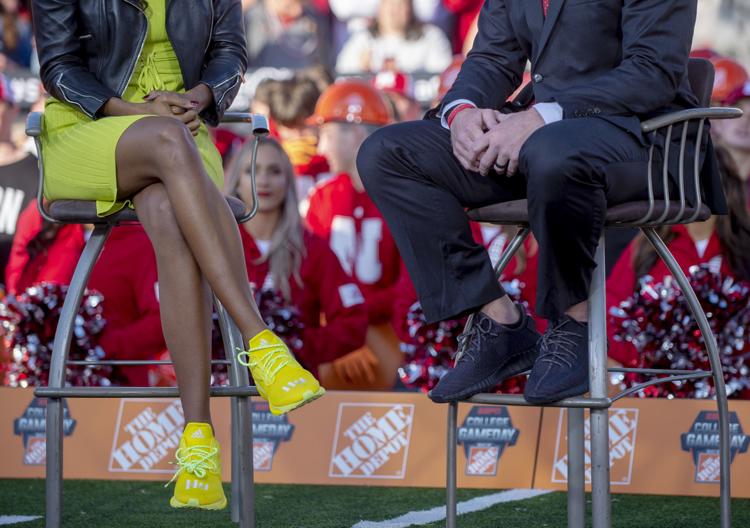 College Gameday, 9.28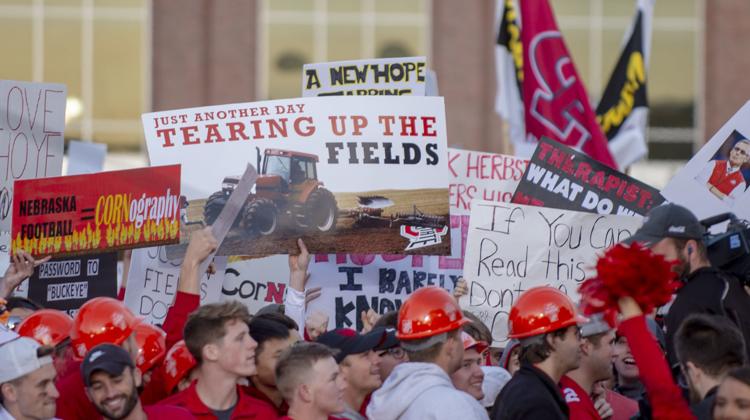 College Gameday, 9.28
College Gameday, 9.28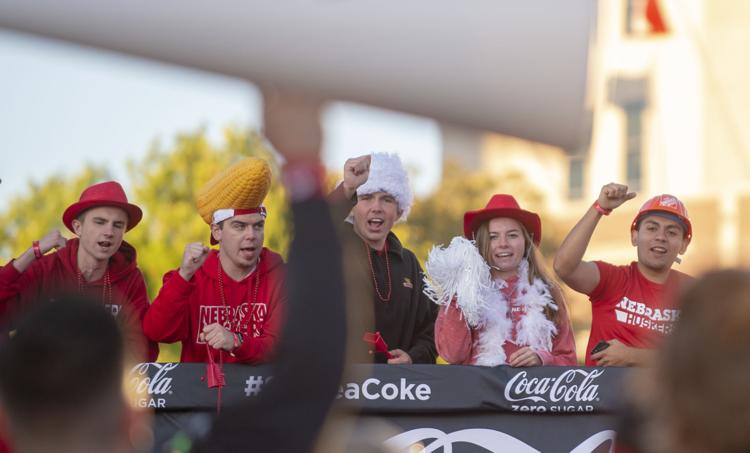 College Gameday, 9.28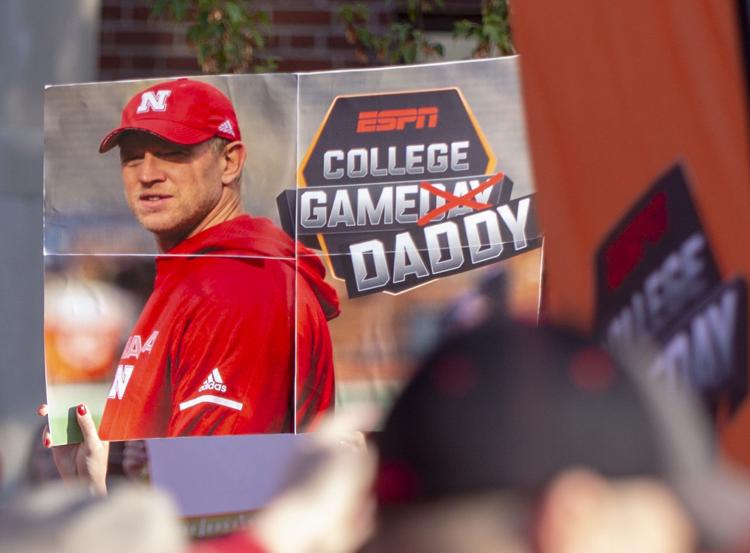 College Gameday, 9.28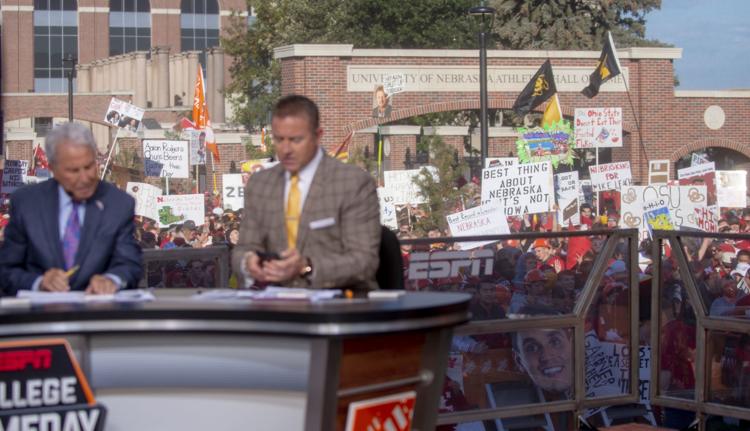 College Gameday, 9.28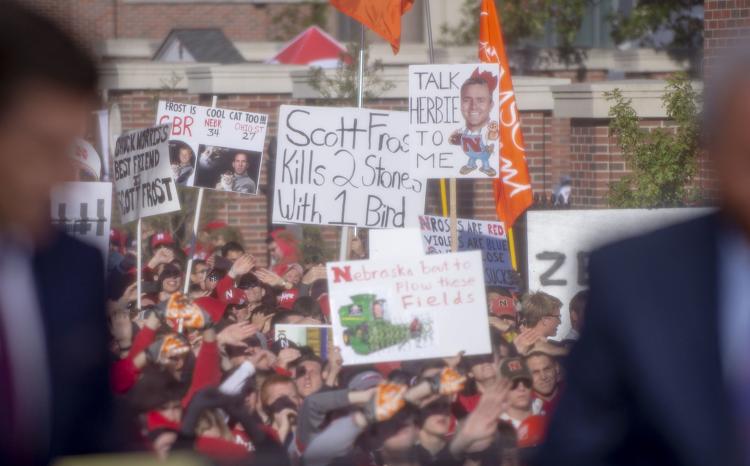 College Gameday, 9.28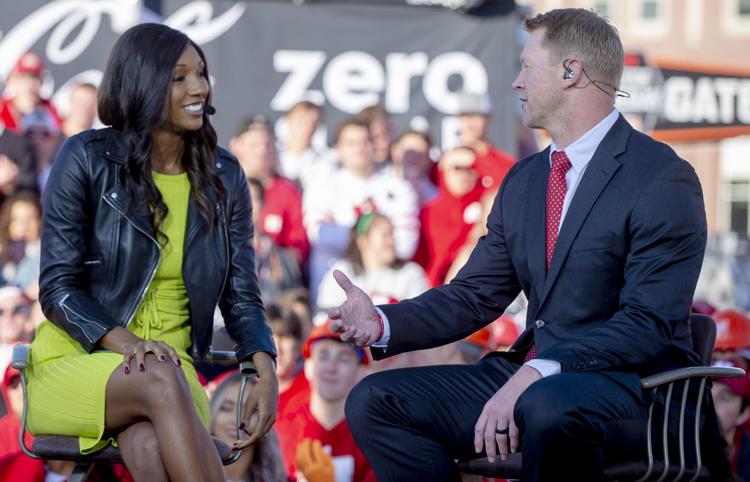 College Gameday, 9.28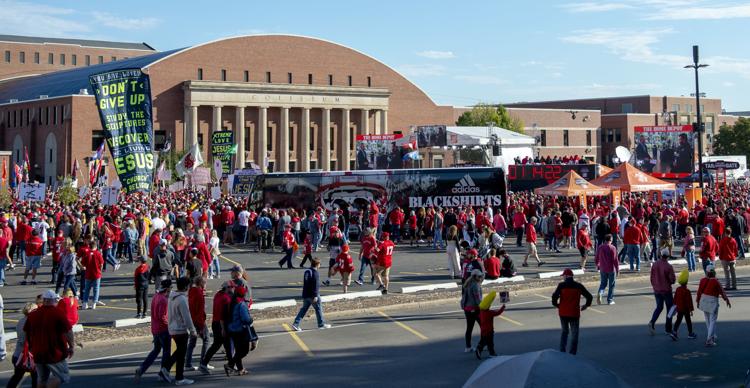 College Gameday, 9.28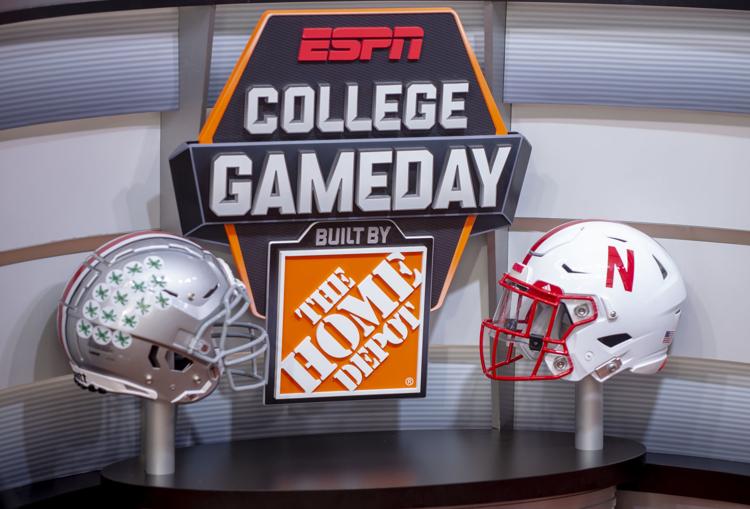 College Gameday, 9.28