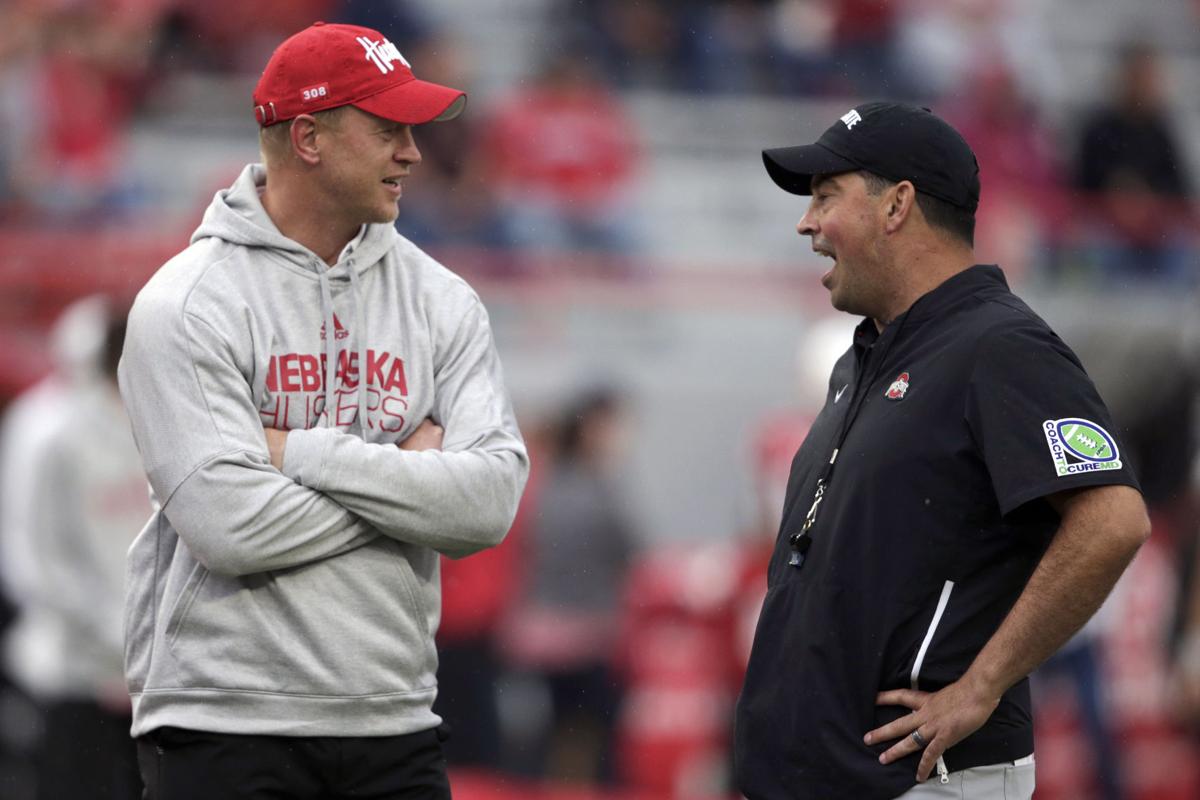 The public tenor of conversation about Big Ten football this summer changed dramatically on Aug. 10 when Nebraska coach Scott Frost stepped to a podium at Memorial Stadium and almost immediately made it clear why he was doing so.
"We've been kind of intentionally quiet as we've been trying to deal with this, but I think it's time to kind of be a little bit more upfront we feel with a lot of things," he started that day.
A vote to postpone the season wasn't finalized by the Big Ten Council of Presidents and Chancellors until the next day, but the group had spent the weekend hearing input from medical staffs around the conference, and the odds of staving off a major decision from the league felt long already.
Among the coaches who also made statements that day: Michigan's Jim Harbaugh, Penn State's James Franklin and Ohio State's Ryan Day.
The Huskers spent a lot of time being "upfront," as Frost called it, from that day essentially until the Big Ten announced its return to play plan on Sept. 16. Others called it a myriad of things, from loud to noble to much more derogatory descriptors. Along the way, in public and certainly behind closed doors, the small group of schools that pushed to play formed something of a kinship that hadn't existed previously.
Now two of those schools, Nebraska and Ohio State, are set to open their seasons against each other in Columbus on national television at 11 a.m. Saturday.
"I don't think it's a coincidence," Frost said with a smile on Monday when asked about the season-opening matchup.
Nor is it a coincidence that coaches and administrators from both schools have spoken highly of each other over the past two months. The relationship between the Huskers and Buckeyes likely wouldn't have been described as a cozy one before, but now coaches and administrators and players and parents on both sides have been complimentary of each other and the way they had some impact on the Big Ten deciding to play this fall after all.
"We're grateful to Ohio State," Frost said. "You know, it's strange where you find allies in certain things, and I think we had an ally at Ohio State to try to get the season played."
In the five weeks between the postponement and the reinstatement, much of the pushing came from NU and OSU. Parents of Husker players formed a group to push messaging and eventually a set of eight NU players sued the Big Ten for information about its decision-making process. Randy Wade, the father of standout Buckeye corner Shaun Wade, organized small but visible protests at the league's headquarters near Chicago.
Meanwhile, behind the scenes, the medical staffs at the two schools worked on plans, too.
"We had a lot of conversations during this time and I know there were a lot of times where we didn't think that we'd be playing the season," Day said this week. "And now the fact that we are is great, the fact that we're playing the first game, I mean, we've got to play each other at some point. Our guys are looking forward to it, and I've always had a lot of respect for Scott and certainly do after spending the last couple of months together over the phone."
Somewhere in late August, OSU's Dr. James Borchers took on more of a lead role in presenting protocols and pathways to returning to play, which Frost and Husker athletic director Bill Moos have credited as a key development.
"Dr. Borchers deserves a lot of credit for this," Frost said of the former Buckeye football player and head team physician of the OSU Athletic Department. "I think they did a good job at Ohio State of kind of bringing it all together and presenting a plan that allowed us to get back to doing what we should have probably been doing all the time."
"He really did an outstanding job with the presidents and chancellors and putting them at ease that our testing protocols were very advanced and far more than just sufficient and that we could have a safe environment for our student-athletes to compete," Moos echoed this week, saying that Borchers, "was an all-star and definitely I don't think we'd be talking about playing this Saturday if it wasn't for him."
Of course, none of that changes what is at stake when the teams meet in the Horseshoe. The Buckeyes are widely seen as national title contenders and know that there's no room for a misstep. They are favored, according to VegasInsider, by 26 points and will roll out an offense that last year averaged 49.6 points in 2019 and is considered to be perhaps even more talented this fall. Frost said this week he would cheer for Ohio State in every game, "except for this first one."
So, there are good feelings all around, except for a few hours on Saturday afternoon.
"I'm excited it's here," Frost said. "There's been a lot of times when we thought we were fighting a losing battle to get football, to have football. We didn't know if we were practicing for a reason or not. Were we ever going to play, if we were just out there practicing for nothing, with nothing to look forward to. It's been a battle and I think Ohio State were probably the ones that led the battle. We certainly have been in lockstep with them to try to get football back. ...
"I'm grateful to them for going shoulder to shoulder and fighting to get this back, and our kids are excited to play."
10 Huskers most likely to have fans buzzing this fall