The latest in Nebraska football recruiting and staff developments, followed by a long hoops discussion, including Amy Williams' group.
Things I know, and things I think I know:  
Mickey Joseph, as expected, is putting his stamp on the Nebraska wide receivers room. 
The addition of LSU transfer Trey Palmer, a proven SEC weapon, certainly gets your attention if you bleed Husker red.
Factoring in newcomers and holdovers, Nebraska's wideouts and tight ends are the offense's strongest position groups.
I'm not certain that's the best news for the Huskers.
You perhaps saw how Michigan captured the Big Ten this season, with a finely-tuned run game that bulldozed Ohio State on a snowy day at the Big House.
Scott Frost has emphasized the need to bolster Nebraska's conventional run game (i.e., get more out of the running backs).
Along those lines, new Nebraska offensive coordinator Mark Whipple's recent comments may help "Run The Ball Guy" in the Husker fan base sleep better at night.
"The Pittsburgh Steelers is always going to be in my blood," said Whipple, the storied NFL franchise's quarterbacks coach from 2004 to 2006. "We won a Super Bowl (to cap the 2005 season), and (offensive line coach) Russ Grimm said it best: Good teams run the ball when the other team knows they're going to run it.
"That's in my DNA and it always has been. But I also go back to what I said first, that I want to do what the defense doesn't think I'm going to do. That's what it is. Those things will come together. You build it up. To me, you build your offense to handle Michigan and Ohio State." 
Nebraska, 3-9 last season (1-8 Big Ten), also must be mindful of, well, the entire Big Ten West Division. It's largely a black-and-blue bunch. 
Bolstering the run game has to be part of Whipple and Frost's "build-it-up" process in advance of spring ball. 
"When I was in the ACC, it was Clemson," added Whipple, the Pitt Panthers' offensive coordinator from 2019 to 2021. "What do we need to do to beat Clemson? (Former Clemson defensive coordinator Brent) Venables does a great job. When I went to Pittsburgh, I asked the kids, what do we need? They kicked our tail the year before down there ..." 
Clemson actually kicked Pitt's tails in 2020 to the tune of 52-17, with the Panthers managing only 16 rushing yards on 24 carries. 
This season, though, Pitt defeated Clemson 27-17 during the regular season, rushing 43 times for 162 yards (3.8 ypc), and went on to capture the ACC.
"It's the same thing now," Whipple said. "We don't have Ohio State on the schedule (in 2022), but we have Michigan. What do we need to do? How do we beat Michigan? Obviously, how do you beat Northwestern?
"When you're in the NFL and you're in the AFC North and it's cold weather and the wind is blowing and you're in January, it might be 40 mph and you've got to be able to run the ball. … We don't have to worry about that as much here (at Nebraska), but there's going to be some cold days that way here."
Tom Osborne emphasized the importance of Nebraska being able to run the ball well in the wind and cold. It seems many people forget what made NU a championship-caliber outfit during the 1970s and 1990s. Opponents definitely knew what was coming. 
It seems Whipple understands. But we'll see on that. 
Now, if only Nebraska could pluck a proven running back out of that portal. 
* Austin Allen, the 2021 Big Ten tight end of the year, obviously is a sizable loss from Nebraska's offense.  
Allen, though, raves about Travis Vokolek, a 6-foot-6, 260-pound senior-to-be who showed glimpses of greatness in 2021 after missing the first three games with an injury. Vokolek finished with 11 receptions for 127 yards.  
"Travis is a really, really, really good tight end," said Allen, who had 38 receptions for 602 yards and two touchdowns this season. "Sometimes what he did was kind of overshadowed. If I had one big play in a game, and Travis had three catches for really hard-fought yards, that was overshadowed by the one big play because that's all the fans remember. 
"But Travis is a guy who's going to put in the work every single day. He's going to put his nose down and do what he needs to do to get this team right. That's a big reason why he stayed in college. He's an excellent player, and I think people are going to see that really soon." 
In addition to his pass-catching prowess, Vokolek is one of the team's best blockers.  
"He's a huge body," Allen said. "He's got the length. It's hard for guys to get off his blocks. He's physical and nasty at the point of attack with his blocks."
* By the way, Allen's training for the NFL at XPE Sports in Fort Lauderdale, Florida.
One reason is three-time Pro Bowler Anquan Boldin is a routes coach at the facility, Allen said.
Strikes me as a really good reason.
* Ed Orgeron's recent comments on "Early Break" (93.7 FM) regarding former LSU quarterback Joe Burrow provide a window into the mind of one of the NFL's brightest young stars. 
"We had a recruiting meeting on his campus visit (in 2018) — he didn't want to be recruited; he just wanted to talk football," recalled Orgeron, the Tigers' head coach at the time. "It was a Saturday morning. There were six of us in that meeting, including me. It took me five minutes to figure out Joe Burrow was by far the smartest person in that room. By far.
"That included me, and that didn't piss me off at all, I promise you. I mean, I've been with Matt Leinart (at USC), I've been with Heisman Trophy winners. This guy was just far and above anything, and I knew he had the moxie and guts to be a champion." 
Operating a spread offense is about making quick decisions. Burrow was masterful in that regard as LSU won all the marbles in 2019. 
"You're only blocking with five (linemen)," Orgeron noted. "But, man, you've got some choices to make, and Joe was like a coach on the field. He knew exactly where to go with the ball." 
* Caitlin Clark clearly embraces the Iowa-Nebraska rivalry. She's something, isn't she? 
Amy Williams' crew is here this season for the long haul. Bank on it.
And circle that little rematch next Sunday in Iowa City. 
The turning point in every Nebraska football game in 2021
𝙏𝙝𝙚 𝙙𝙤𝙪𝙗𝙡𝙚 𝙥𝙚𝙧𝙨𝙤𝙣𝙖𝙡 𝙛𝙤𝙪𝙡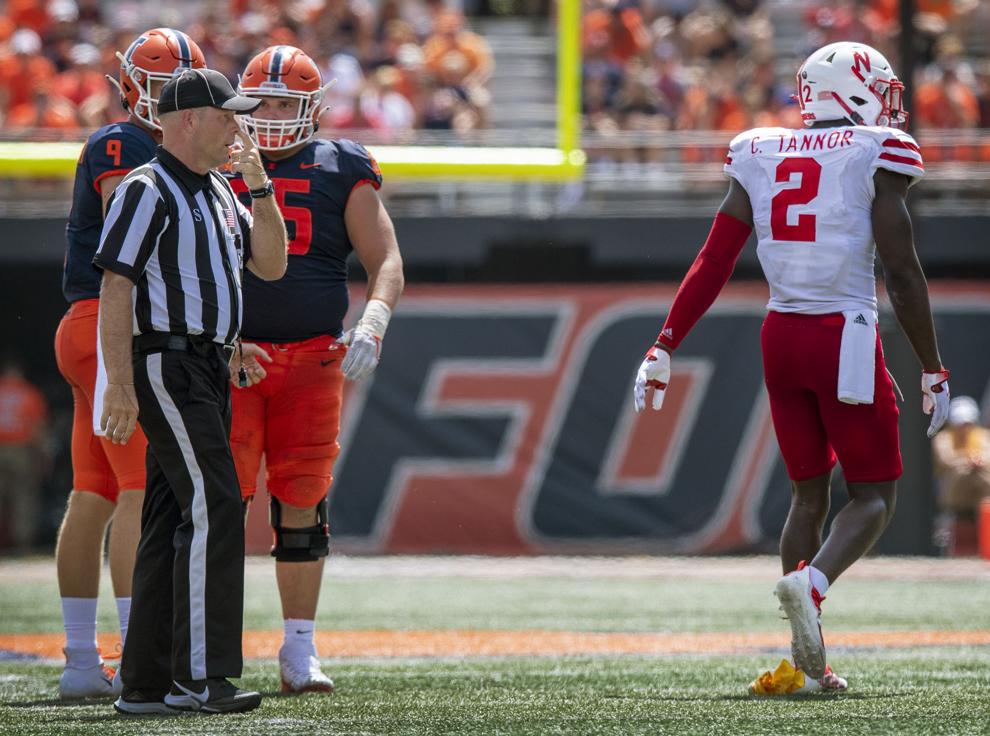 𝙏𝙪𝙧𝙣𝙚𝙙 𝙖𝙬𝙖𝙮 𝙗𝙮 𝘿𝙞𝙨𝙢𝙪𝙠𝙚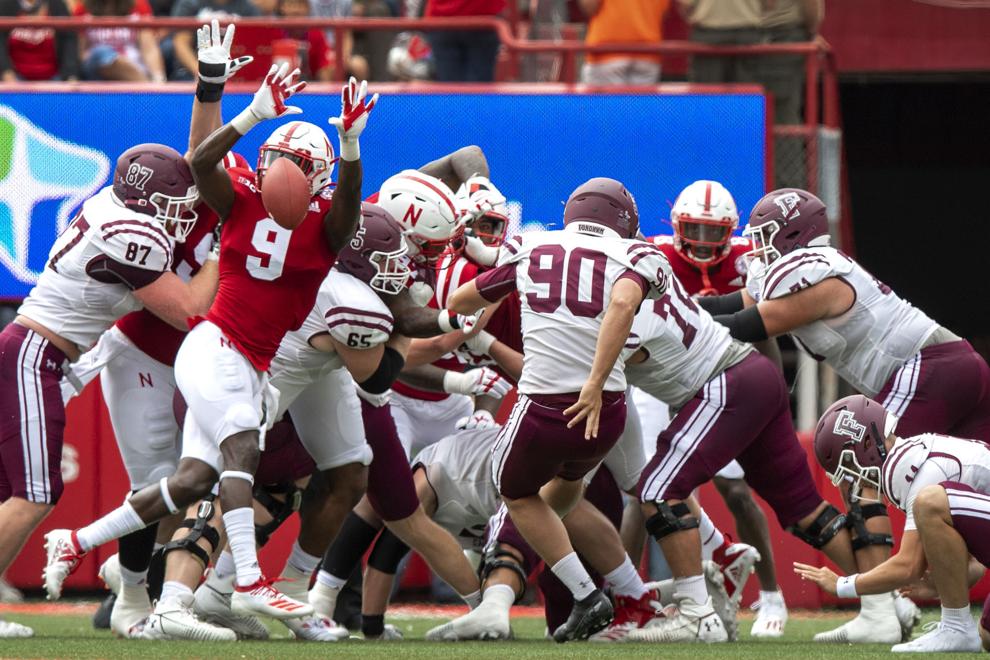 𝙈𝙖𝙧𝙩𝙞𝙣𝙚𝙯 𝙗𝙧𝙚𝙖𝙠𝙨 𝙛𝙧𝙚𝙚
𝘾𝙪𝙡𝙥'𝙨 𝙢𝙞𝙨𝙨 𝙛𝙡𝙞𝙥𝙨 𝙜𝙖𝙢𝙚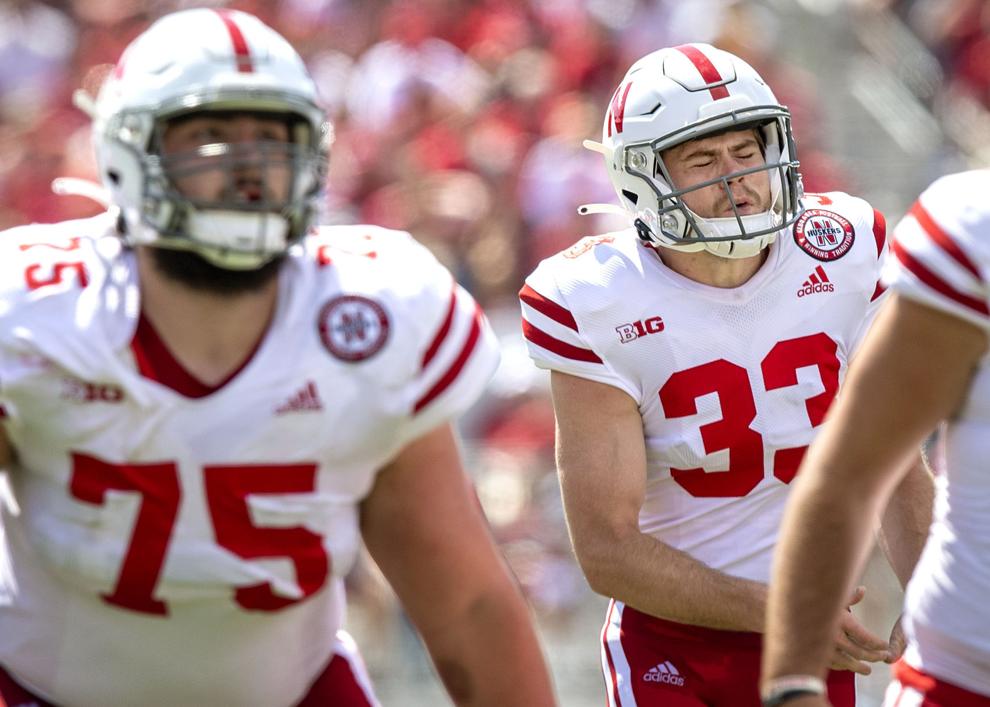 𝙊𝙣𝙚 𝙙𝙞𝙨𝙖𝙨𝙩𝙧𝙤𝙪𝙨 𝙥𝙪𝙣𝙩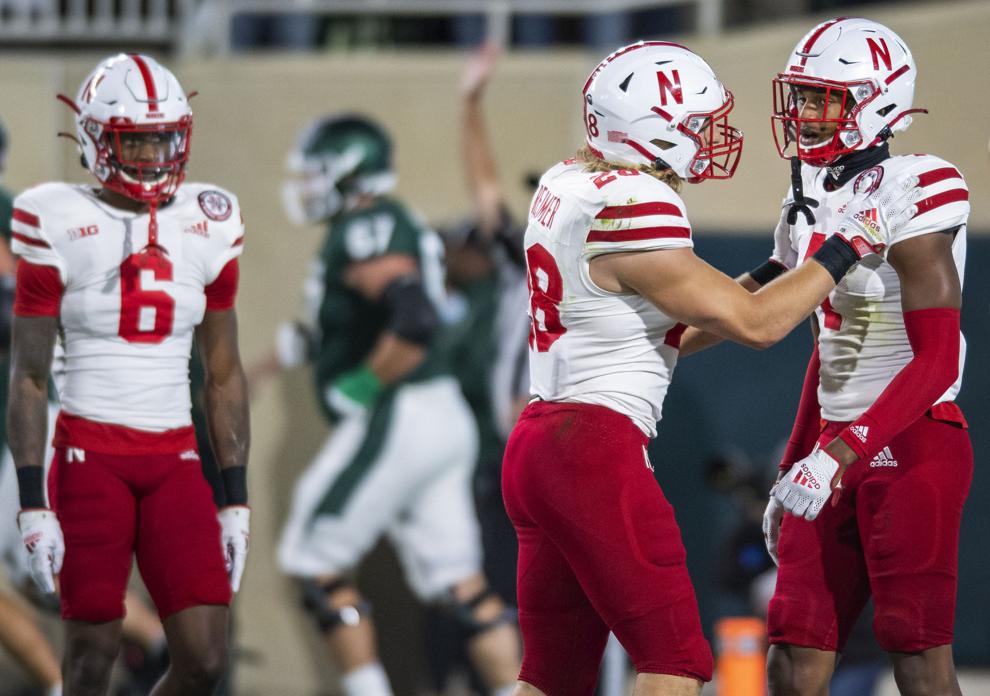 𝘿𝙤𝙢𝙖𝙣𝙣, 𝙏𝙝𝙤𝙢𝙖𝙨 𝙘𝙤𝙢𝙗𝙞𝙣𝙚 𝙛𝙤𝙧 𝙩𝙪𝙧𝙣𝙤𝙫𝙚𝙧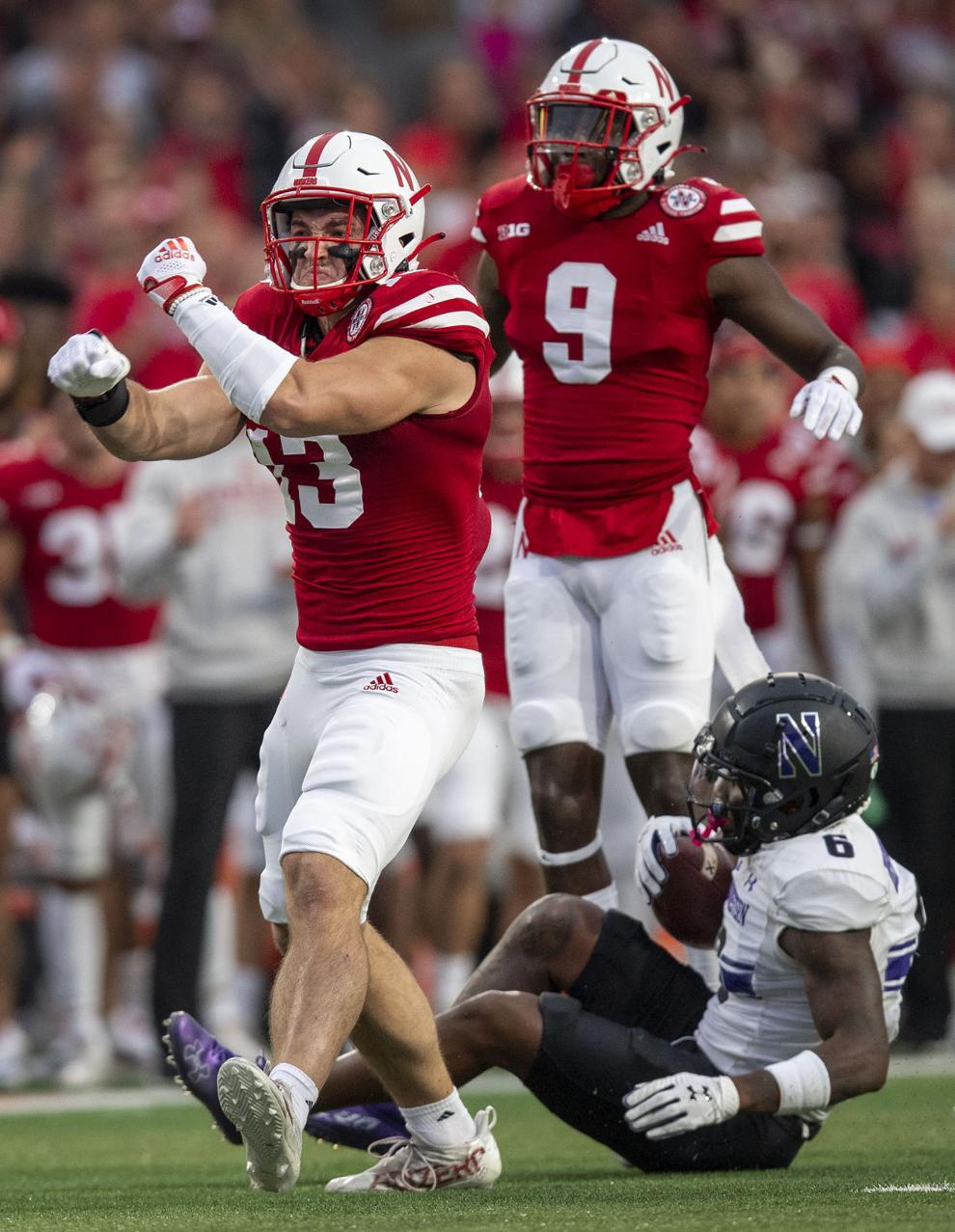 𝙈𝙖𝙧𝙩𝙞𝙣𝙚𝙯'𝙨 𝙡𝙖𝙩𝙚 𝙛𝙪𝙢𝙗𝙡𝙚 𝙨𝙥𝙤𝙞𝙡𝙨 𝙪𝙥𝙨𝙚𝙩 𝙗𝙞𝙙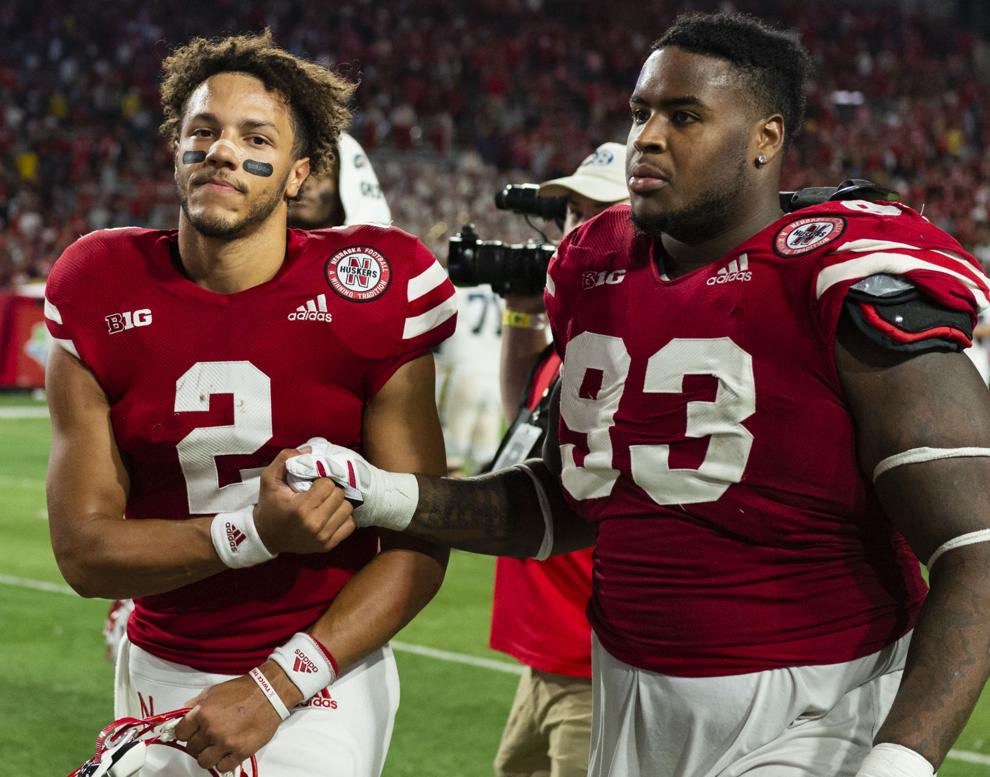 𝘼𝙣 𝙪𝙣𝙩𝙞𝙢𝙚𝙡𝙮 𝙨𝙩𝙪𝙢𝙗𝙡𝙚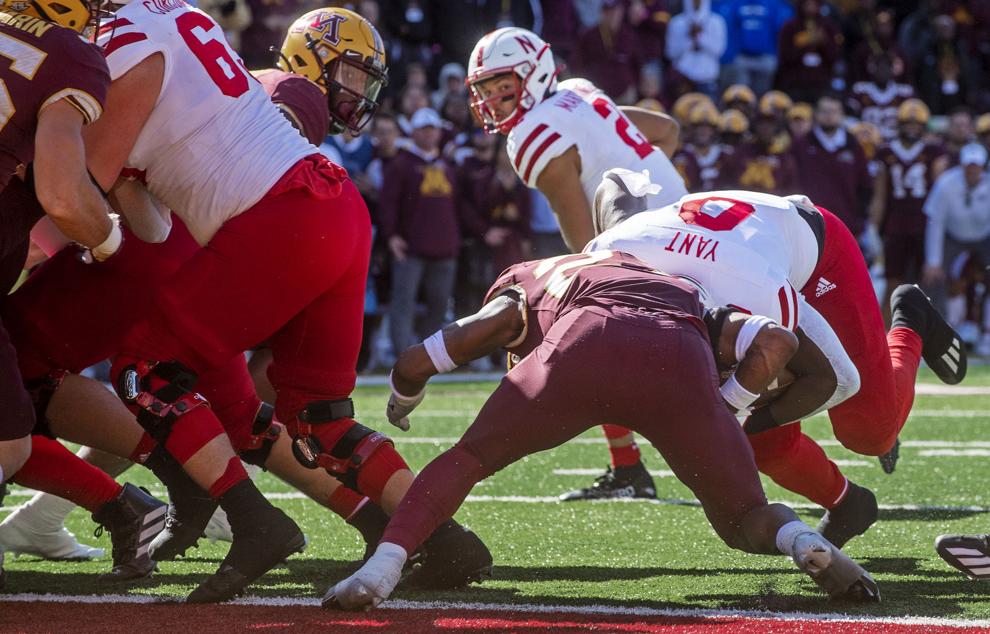 𝙅𝙪𝙨𝙩 𝙖 𝙗𝙞𝙩 𝙤𝙪𝙩 𝙤𝙛 𝙧𝙚𝙖𝙘𝙝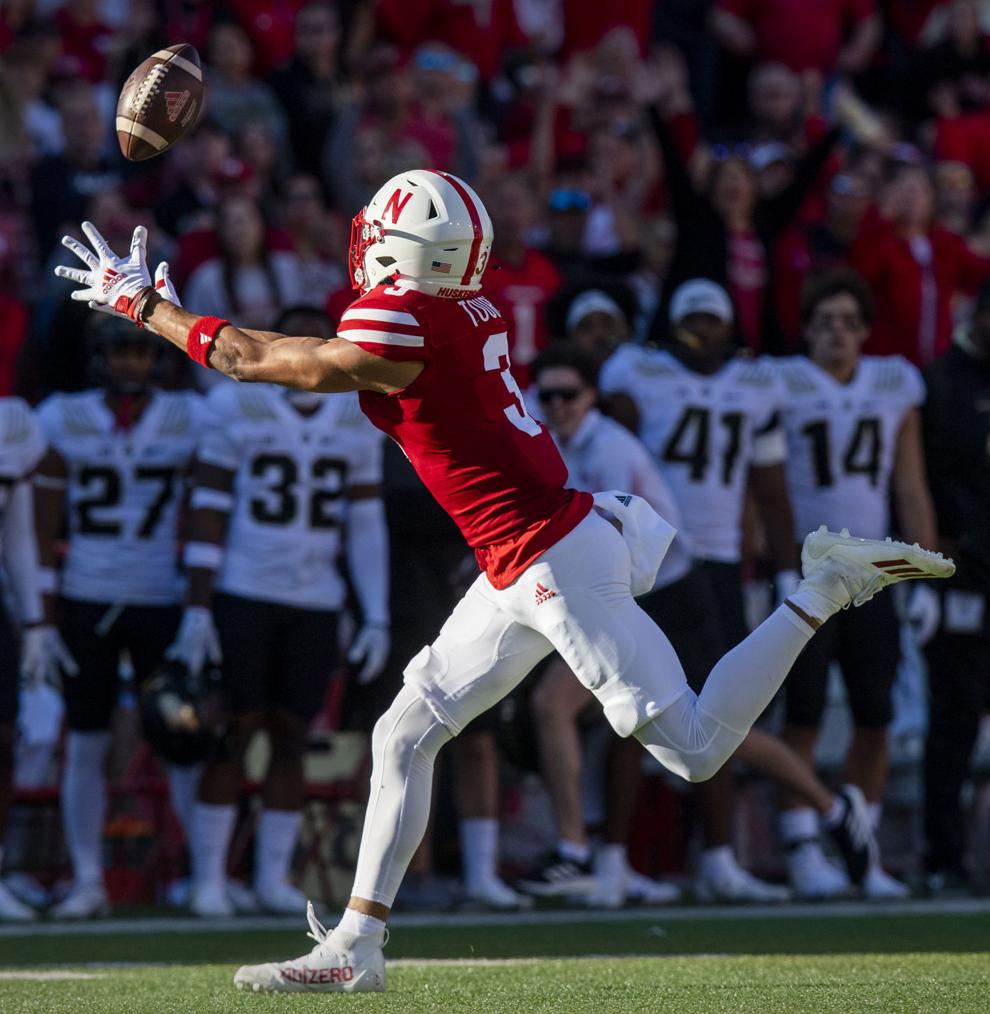 𝙁𝙧𝙤𝙨𝙩'𝙨 𝙛𝙞𝙚𝙡𝙙 𝙜𝙤𝙖𝙡 𝙜𝙖𝙢𝙗𝙡𝙚 𝙙𝙤𝙚𝙨𝙣'𝙩 𝙥𝙖𝙮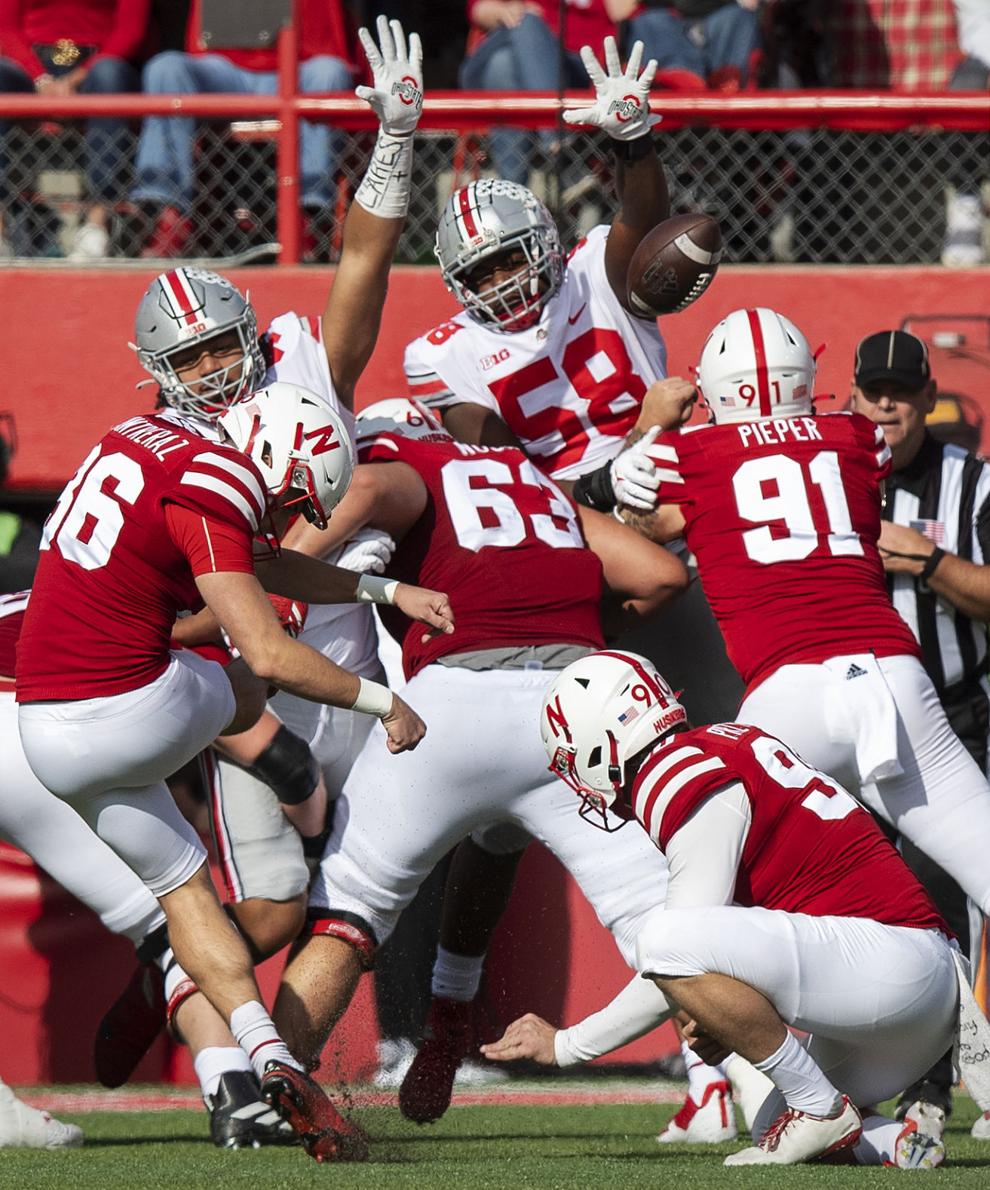 𝘿𝙞𝙙𝙣'𝙩 𝙩𝙖𝙠𝙚 𝙡𝙤𝙣𝙜 ...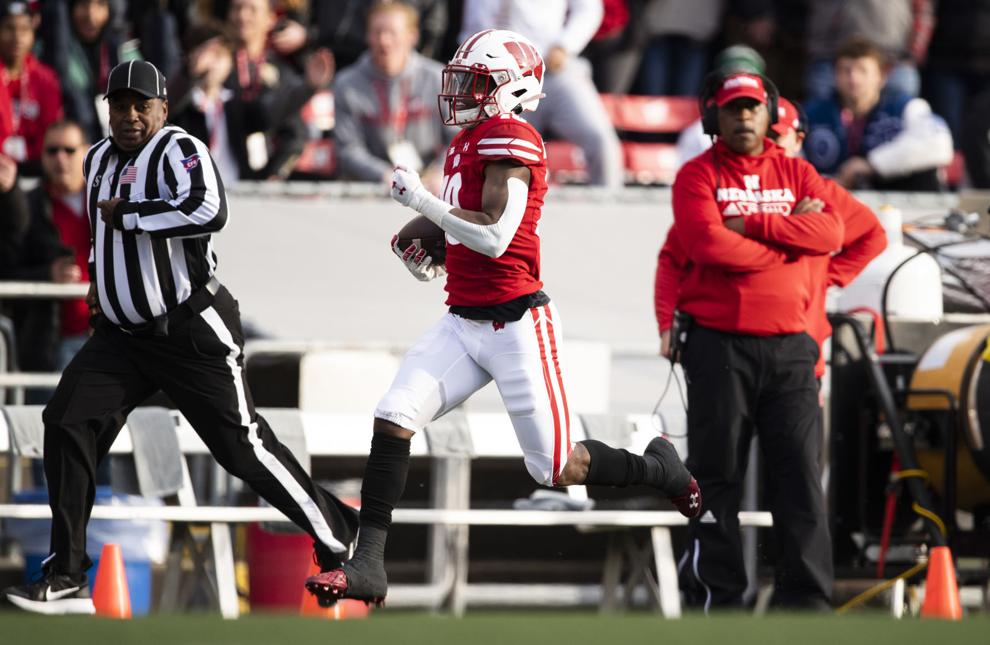 𝙎𝙥𝙚𝙘𝙞𝙖𝙡 𝙩𝙚𝙖𝙢𝙨 𝙨𝙩𝙧𝙞𝙠𝙚𝙨 𝙤𝙣𝙚 𝙡𝙖𝙨𝙩 𝙩𝙞𝙢𝙚