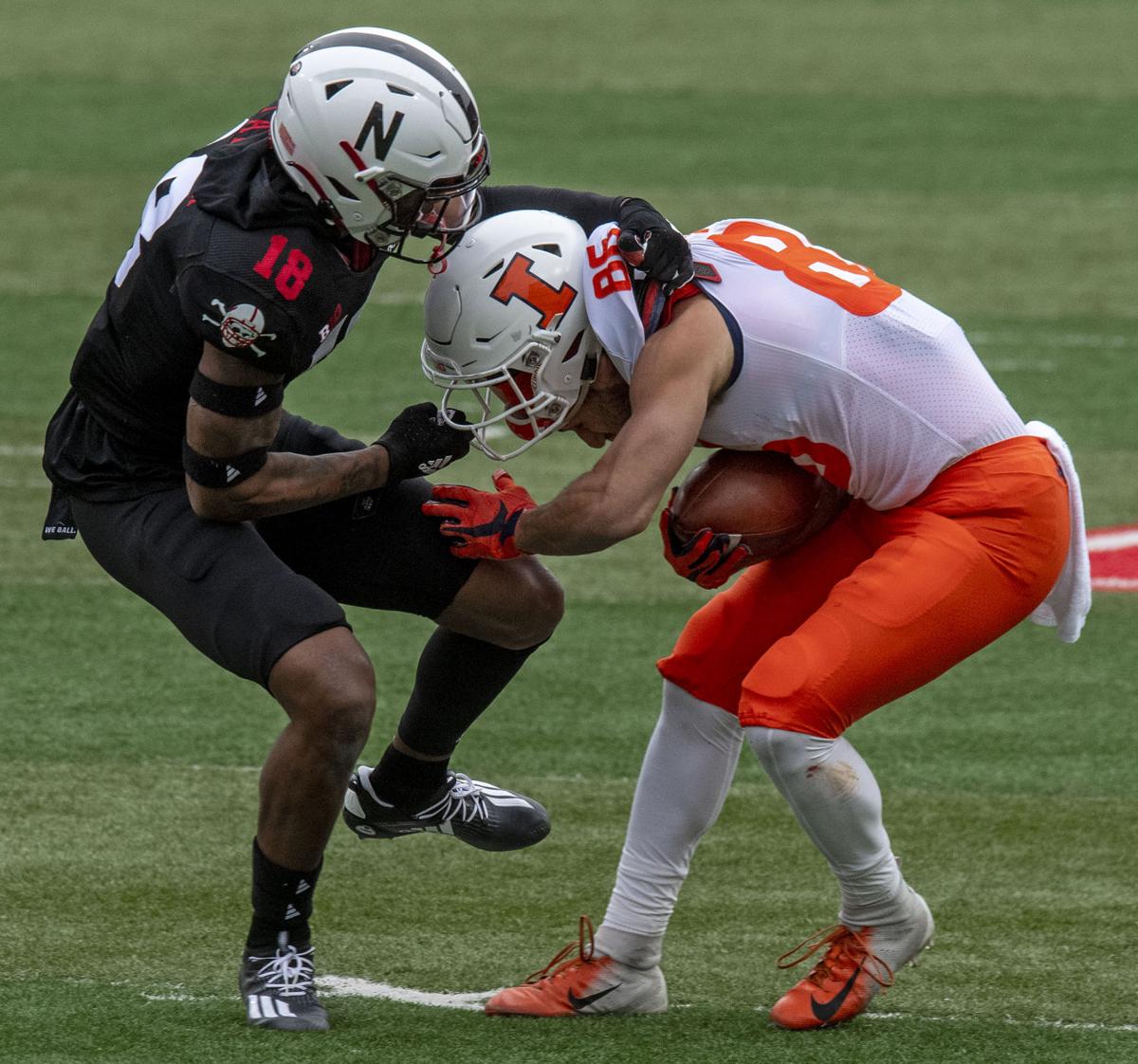 These four stats were talking points during the week leading up to Nebraska-Illinois. How did the Huskers fare in those categories Saturday?
Second-half scoring
Entering Saturday: The Huskers had been outscored a combined 59-6 in the second half this season, only mustering two field goals (one against Ohio State and another against Penn State).
Saturday: Well, if you want a silver lining … Nebraska scored its first second-half TD of the season on a Luke McCaffrey third-quarter touchdown, and added another later when Illinois had the game under wraps. The bad news: Nebraska has now given up 72 second-half points in 2020.
Third-down defense
Entering Saturday: Nebraska ranked 13th in the Big Ten (Illinois was 14th) in third-down defense, allowing foes to convert at a 50% clip (23-of-46).
Saturday: It can't get worse than 50% through three games, right? It did. Illinois converted 11 of 17 (64.7%) third downs, including 5-of-7 in the first half. Nebraska is allowing foes to get into third-and-manageable quite often. Illinois was 8-for-10 on third downs when it needed 4 yards or less.
Chunk plays
Entering Saturday: Outside of Zavier Betts' 45-yard touchdown, the Huskers lacked explosive plays against Penn State.
Saturday: Nebraska struggled with chunk plays early against the Illini, but finally got it going. NU had 11 runs of 10 yards or more and three passes of 16 yards or more. Wan'Dale Robinson — the Huskers have been looking to have him break loose — had his hands in four of those plays.
Holding on to the ball
Entering Saturday: Illinois had recovered eight fumbles in only three games. In last year's meeting, Illinois recovered four Husker fumbles and scored 21 points off of turnovers.
Saturday: Scott Frost on his pregame radio show said taking care of the football was atop the list for this game. Nebraska put the ball on the ground four times, and lost two, and had five turnovers overall. The first fumble — yes, bad call by the officials — set the tone for the Illini. That's nine combined turnovers in two meetings with the Illini.