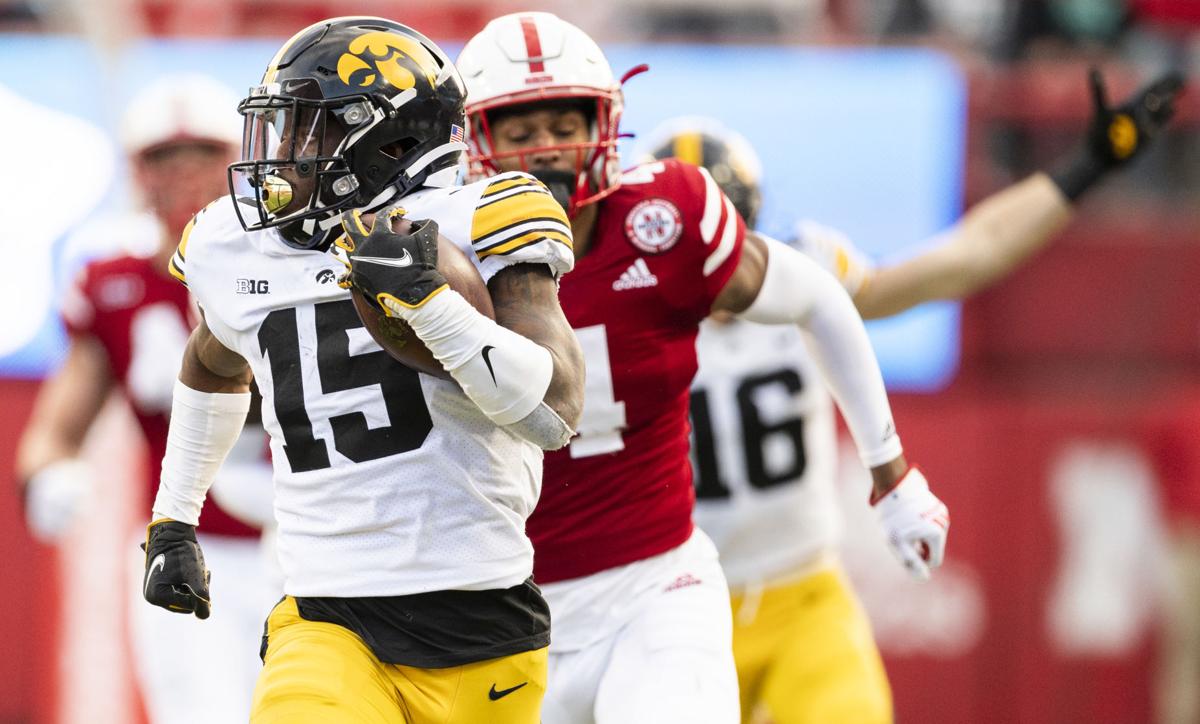 Here are four statistical categories that factored in the outcome — Iowa 28-21 — in Nebraska's game Friday at Memorial Stadium:
Explosive plays
Entering Friday: Nebraska ranked in the top 14 nationally in plays of more than 20, 30 and 40 yards, and had 11 plays of 50 yards or more. Against a strong Iowa defense, a few explosive plays may be needed.
Friday: The Huskers had four pass plays go for 25 yards or more, including a 40-yarder to Omar Manning in the third quarter, which set up NU's third touchdown of the game.
NU finished with eight chunk plays — five passing and three running — but only one after the third quarter (a 27-yard connection between Logan Smothers and Austin Allen early in the frame).
NU made its hay on long drives that ate some yards here and there against Iowa, with scoring drives of 12, 13 and nine plays.
Smothers through the air
Entering Friday: Smothers was making his first career start following Adrian Martinez's shoulder injury against Wisconsin. He entered the game with 11 passing attempts, completing seven of them.
Friday: Right away, Smothers delivered a beautiful ball to Samori Toure on the game's first play, and a 28-yard pass play to Toure followed later in the drive.
Smothers completed his first seven passes for 125 yards but was 9-of-15 for 74 yards and a killer interception in the fourth quarter.
Smothers, a redshirt freshman, was 5-for-6 on deep-ball attempts (15 yards or more) and 6-for-8 on throws at or near the line of scrimmage.
Beating Iowa at its own game
Entering Friday: Nebraska entered the matchup fifth in the Big Ten in rushing (185.9 yards per game). Iowa (115.3) was 12th but has a history of running very well against the Huskers. In the previous 10 meetings, the team that has more rushing yards is 9-1.
Friday: Make it 10-1. Iowa outgained Nebraska 186-129 on the ground, the backbreaking run a 55-yarder by Tyler Goodson, which set up the go-ahead touchdown.
After going for 111 rushing yards in the first half, most of those by Smothers, NU's run attack was nonexistent in the second half. NU had 16 totes for 18 yards over the final two quarters.
NU was without Rahmir Johnson, and Markese Stepp didn't play.
Fourth-quarter drives
Friday: Nebraska's final four drives of the game finished fumble, safety, punt and interception.