Memorial Stadium was packed.
And, man, so was the east sideline prior to kickoff of the Red-White Spring Game on Saturday.
Nebraska hosted a drove of football recruits -- from 2019 signees to 2022 prospects -- this weekend.
Highlighting the bunch was 2020 offensive tackle Turner Corcoran out of Lawrence, Kansas. The consensus four-star prospect was standing at midfield, taking photos with Nebraska coach Scott Frost during warmups. He later became 2020 commit No. 3 for the Huskers.
Omaha Burke junior Xavier Watts, who visited Notre Dame earlier in the week, was standing next to Corcoran, as was outside linebacker prospect Blaise Gunnerson out of Carroll, Iowa.
Defensive lineman Jahkeem Green, who could be wearing a Husker jersey as soon as the season opener, also took in the sights and sounds. Sporting a gray Nebraska coat and a Boston Red Sox visor, Green was making his second visit to Lincoln. The junior college standout is currently committed to South Carolina, but hasn't signed.
Several 2019 signees were on hand, too. Bryce Benhart, Michael Lynn and Matthew Anderson were watching the offensive linemen closely during some pregame drills.
York's Garrett Snodgrass was on hand, and defensive end Ty Robinson, who made his way from Arizona, snapped some photos with defensive coordinator Erik Chinander and defensive line coach Tony Tuioti before the game.
There was a strong basketball presence toward the south end of Memorial Stadium prior to the game.
This also was a big weekend for Fred Hoiberg's program. The men's team hosted current Husker signee Jervay Green, former Oklahoma State forward Maurice Calloo and former UNLV players Joel Ntambwe and Jonathan Tchamwa Tchatchoua.
NU assistant Doc Sadler was all smiles while soaking in the scene. Assistants Matt Abdelmassih, Bobby Lutz and Armon Gates were on the sideline, and so was junior Isaiah Roby.
Some more sights and scenes
* The Huskers turned the Tunnel Walk into a tribute to the victims and responders to the recent flooding in Nebraska.
Many first responders lined up for the Tunnel Walk, and a video featuring Frost, players, victims and helpers played prior to the sounds of Sirius.
* Stanley Morgan, who recently left his marks all over the receiving record books, was on the sideline before the game.
* A handful of ex-Huskers now playing in the NFL were on hand for Saturday's festivities: Prince Amukamara (Bears), Cethan Carter (Bengals), Nate Gerry (Eagles), Brent Qvale (Jets), Joshua Kalu (Titans), Chris Jones (Cardinals), Ameer Abdullah (Vikings) and Rex Burkhead (Patriots).
Burkhead signed autographs before the game, while Abdullah was on the BTN broadcast.
* Nebraska AD Bill Moos honored Butch Hug, who will be retiring from his role as associate athletic director for events, with a commemorative football. Hug joined the NU staff in 1982.
* Seen: Sadler back in Husker red.
* Heard: The Huskers piped music -- everything from the rock classics to current-day tunes -- over the speakers during play.
Watch: Scott Frost, Husker players talk about Nebraska's play in the Red-White Spring Game
Watch: Ben Stille leads the Huskers in the Tunnel Walk holding the Nebraska state flag
Wyatt Mazour: Want to be season guy, not spring game guy
Cameron Jurgens: The position change to center has been fun
Matt Farniok: On the road to where we want to be
Watch: Frost's thoughts on the spring game and end of spring practice
WATCH: Adrian Martinez talks QB room and improving on last season
WATCH: Darrion Daniels on adjusting to Nebraska and competing with the O-Line
Watch: Parker Gabriel and Steven M. Sipple answer all of your questions
Watch: Quarterback Adrian Martinez warms up prior to the spring game
Photos: Huskers showcased at Saturday's Red-White Spring Game
Spring Game, 4.13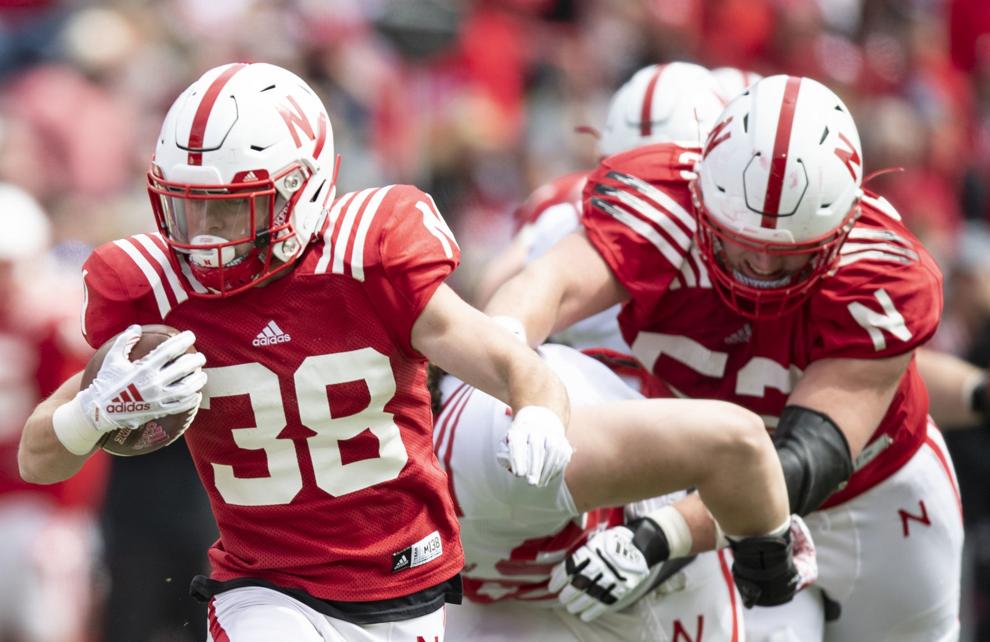 Spring Game, 4.13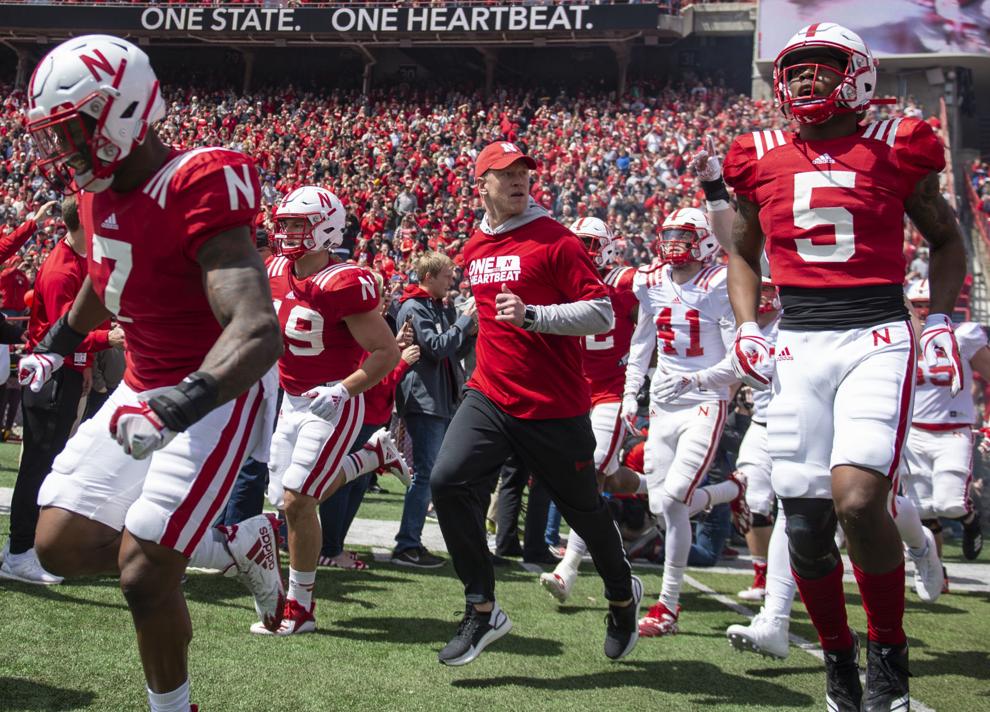 Spring Game, 4.13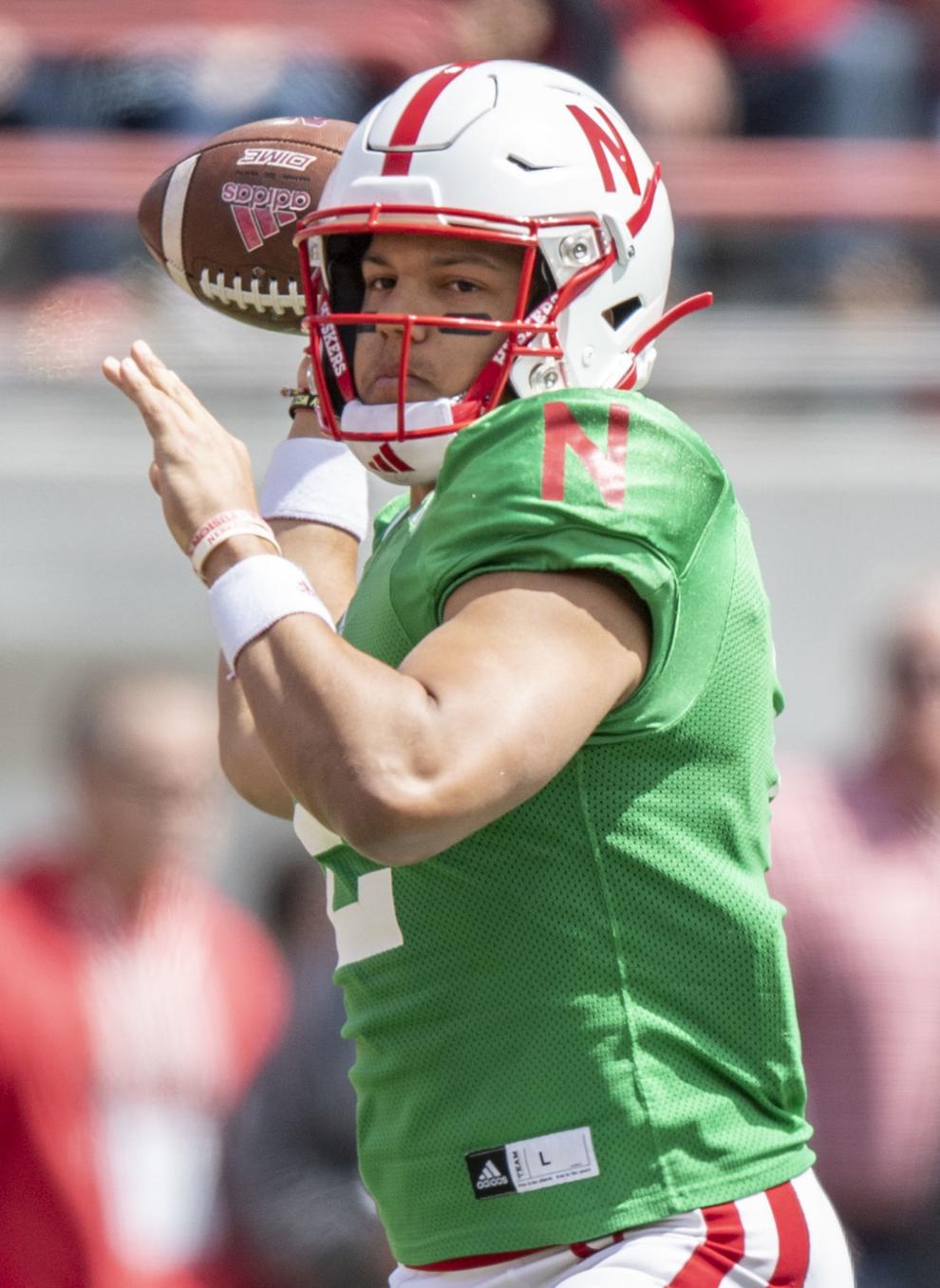 Spring Game, 4.13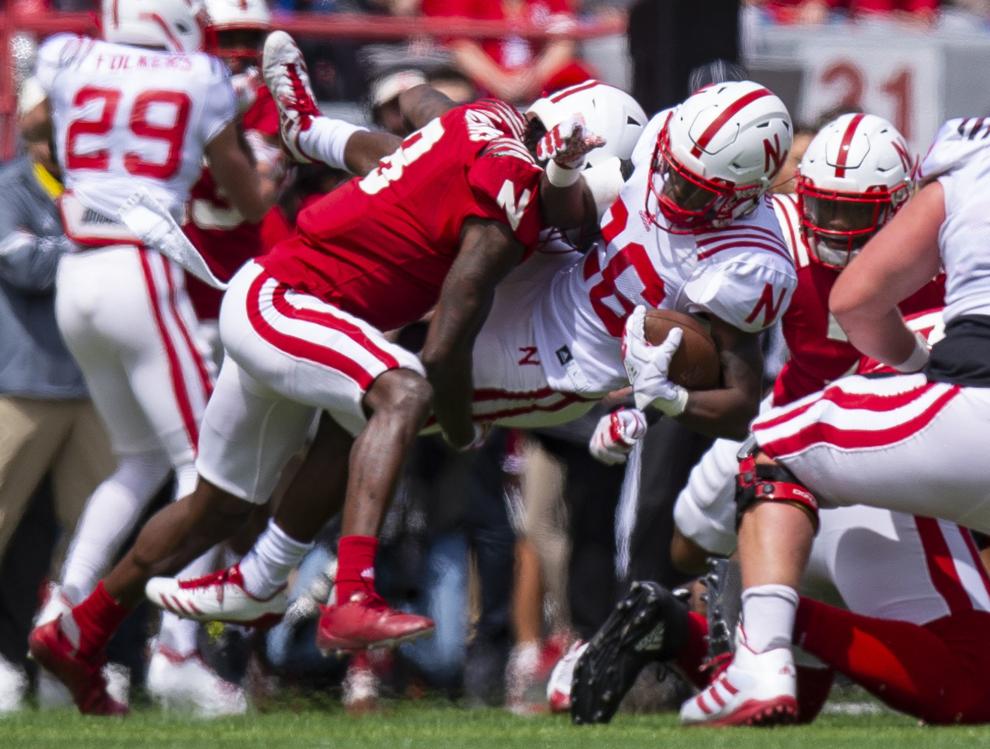 Spring Game, 4.13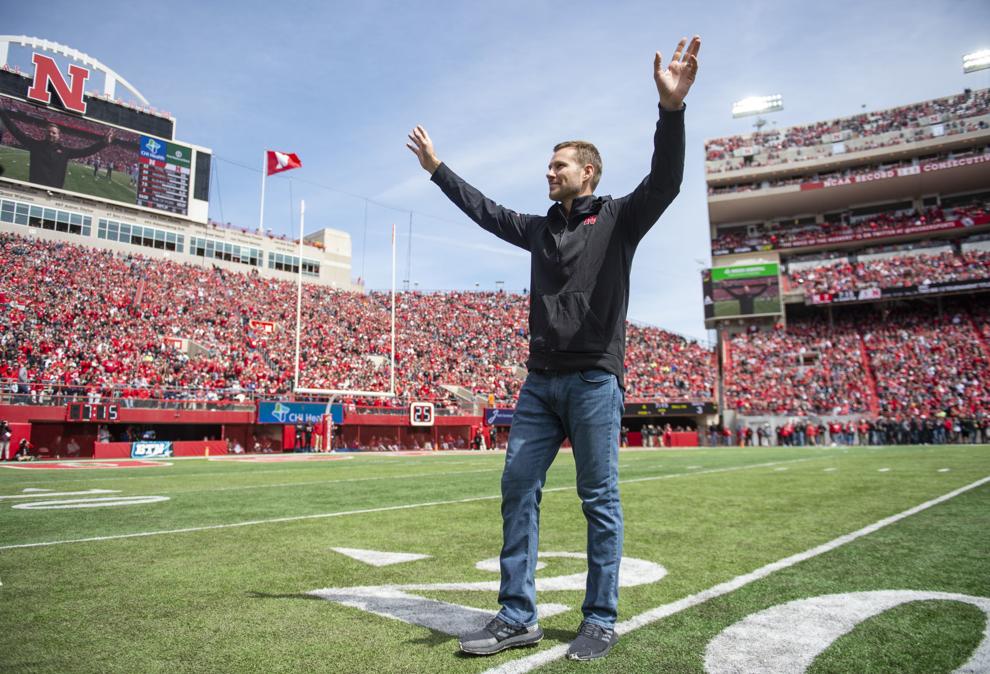 Spring Game, 4.13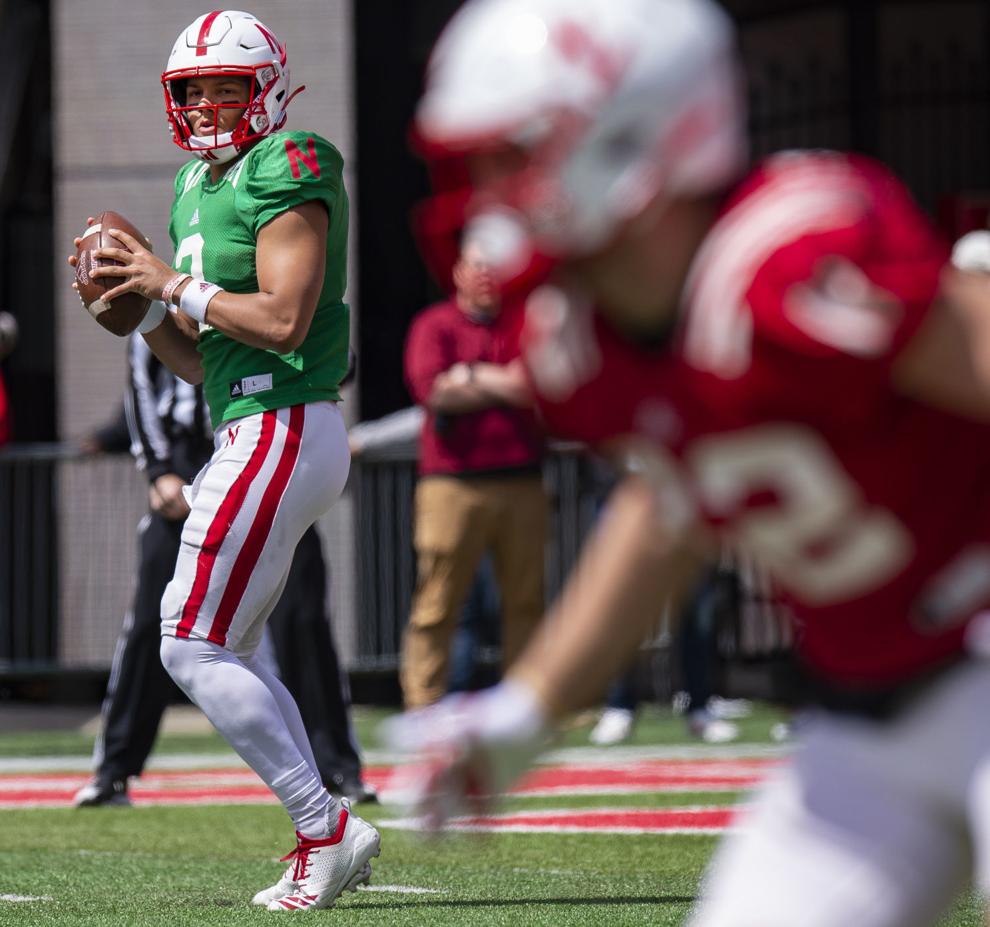 Spring Game, 4.13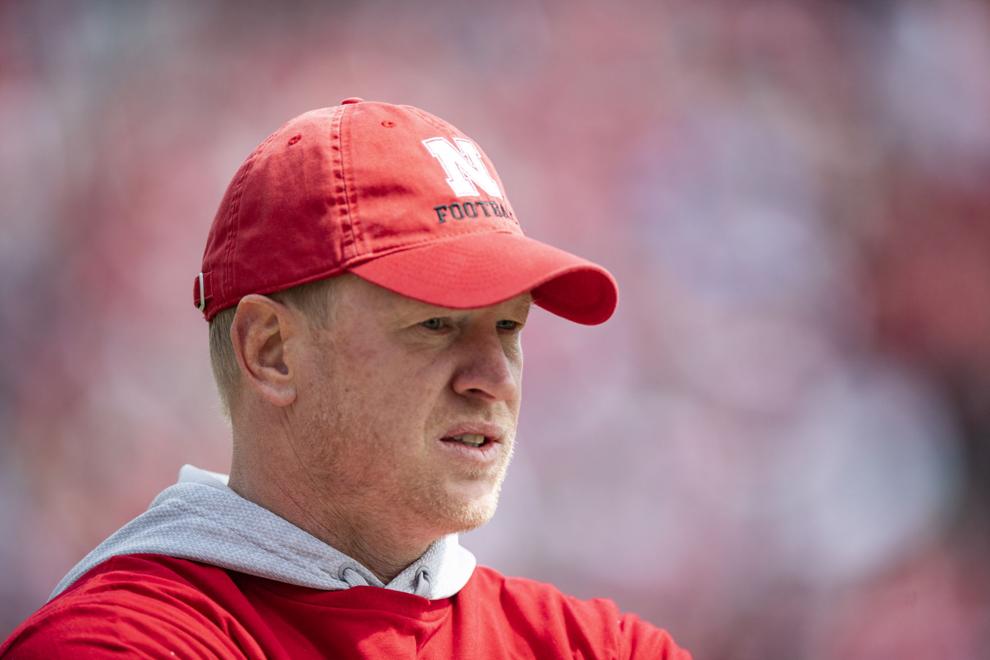 Spring Game, 4.13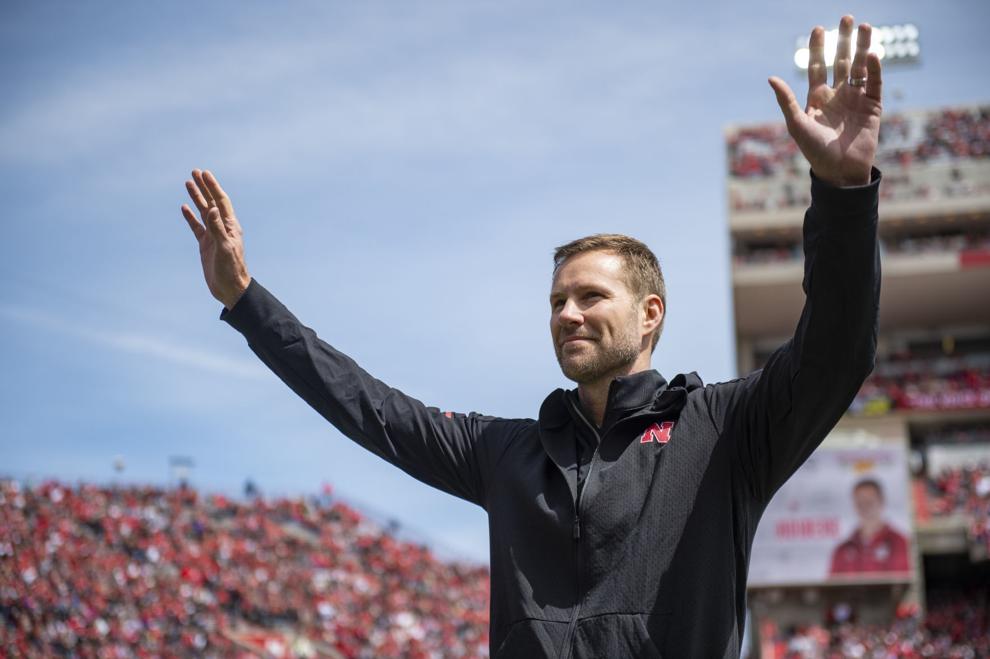 Spring Game, 4.13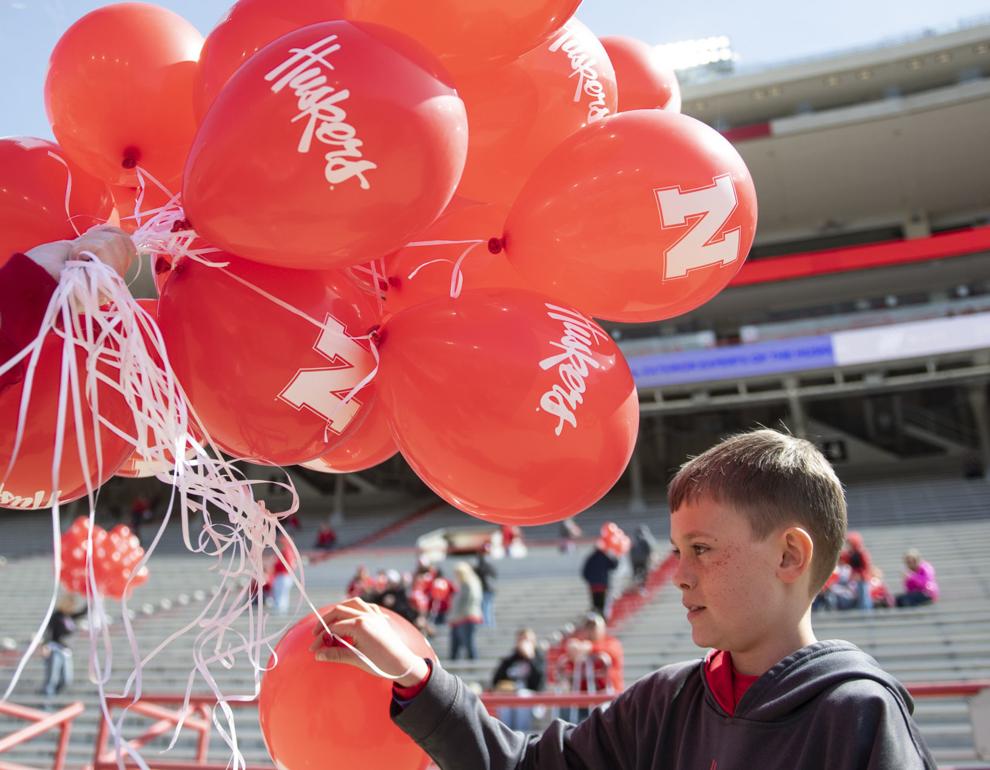 Spring Game, 4.13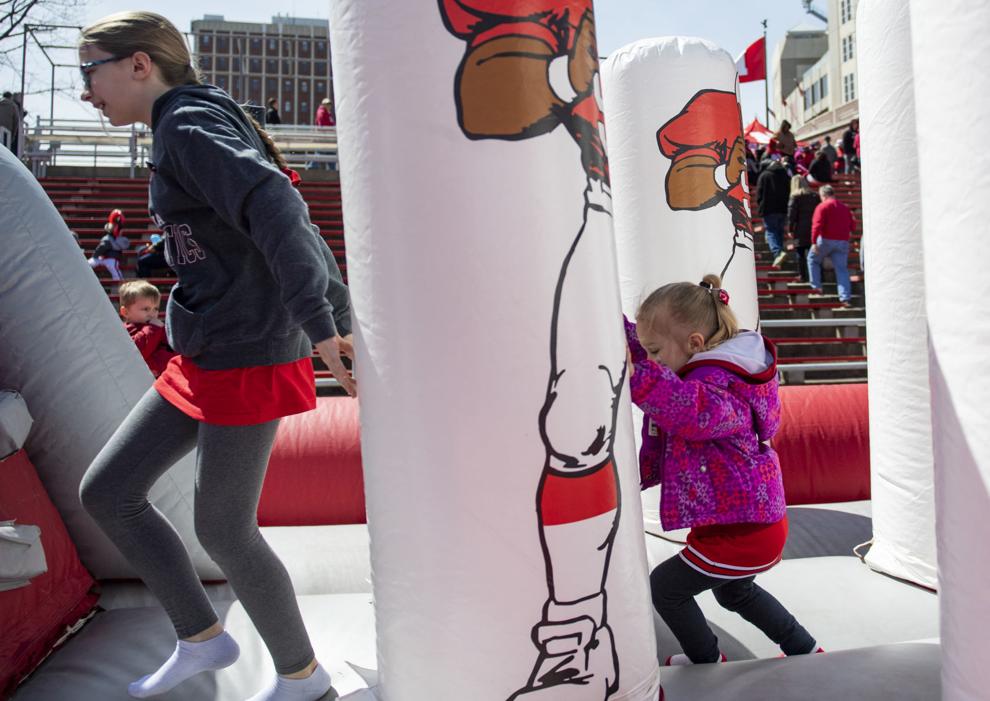 Spring Game, 4.13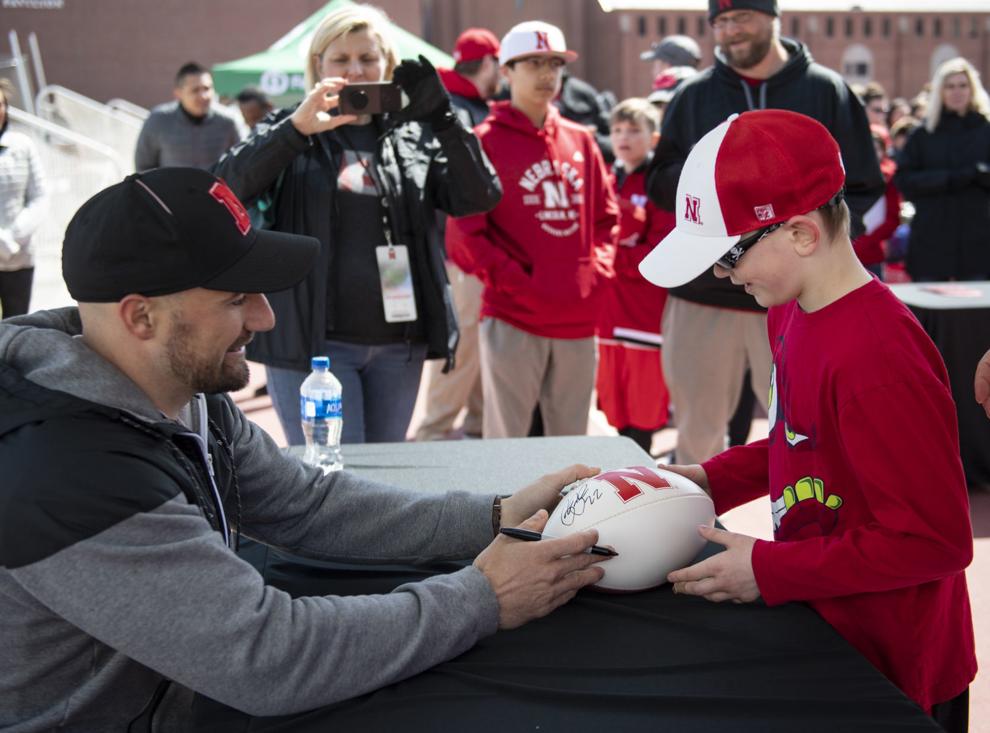 Spring Game, 4.13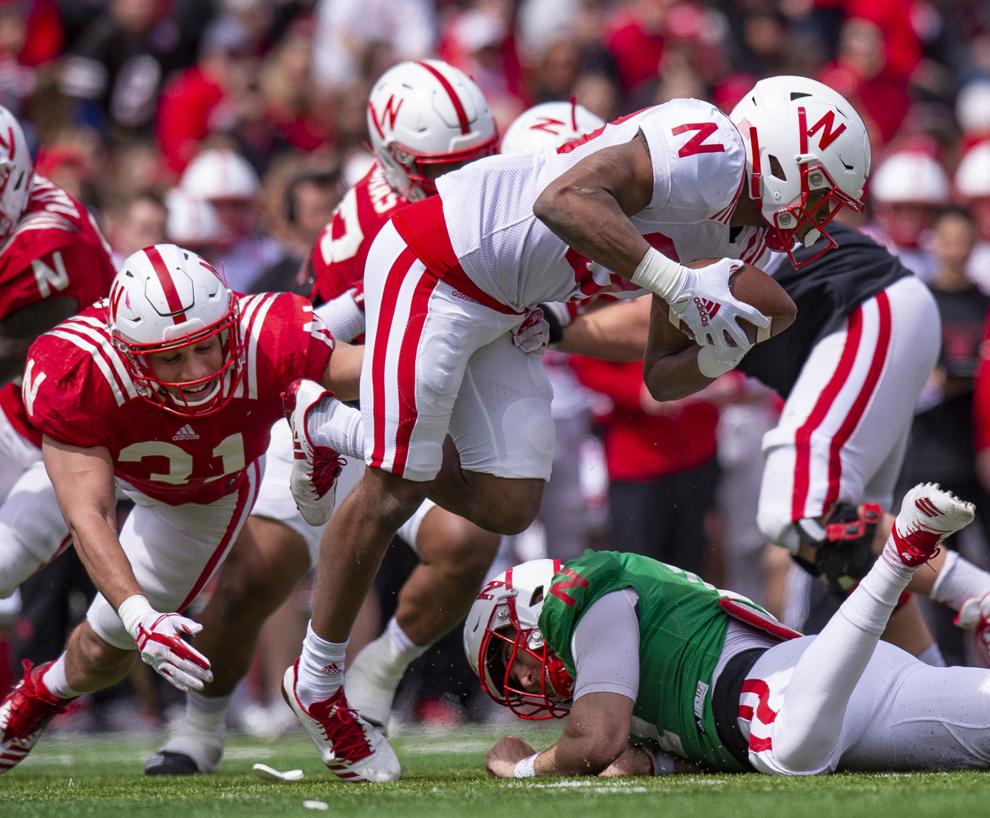 Spring Game, 4.13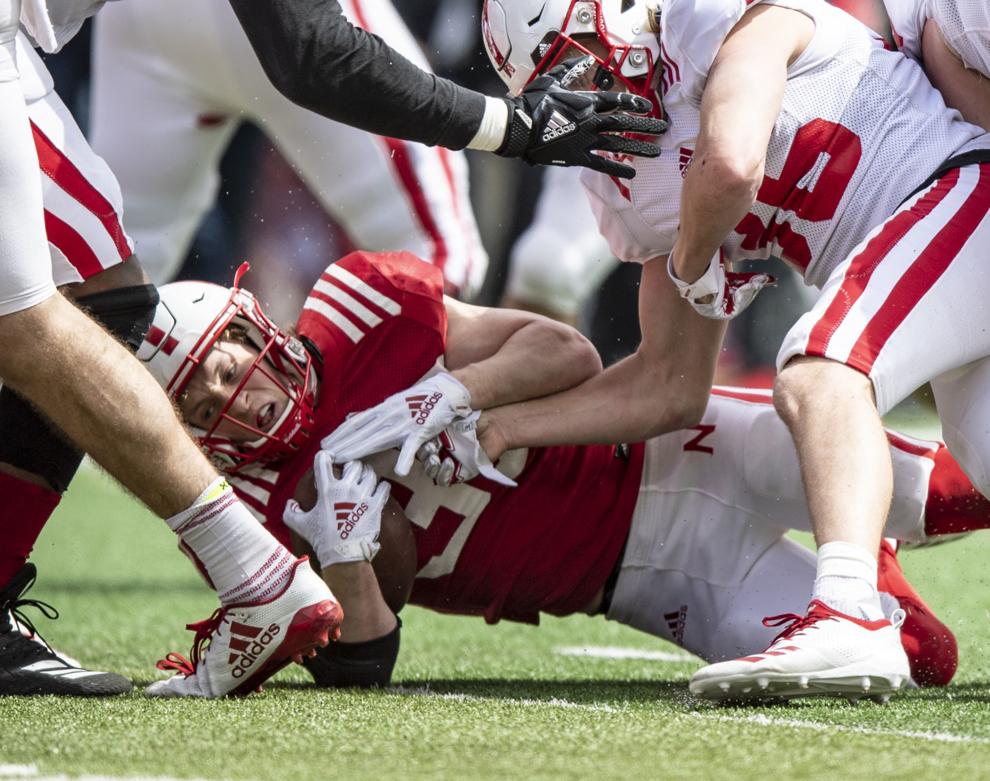 Spring Game, 4.13
Spring Game, 4.13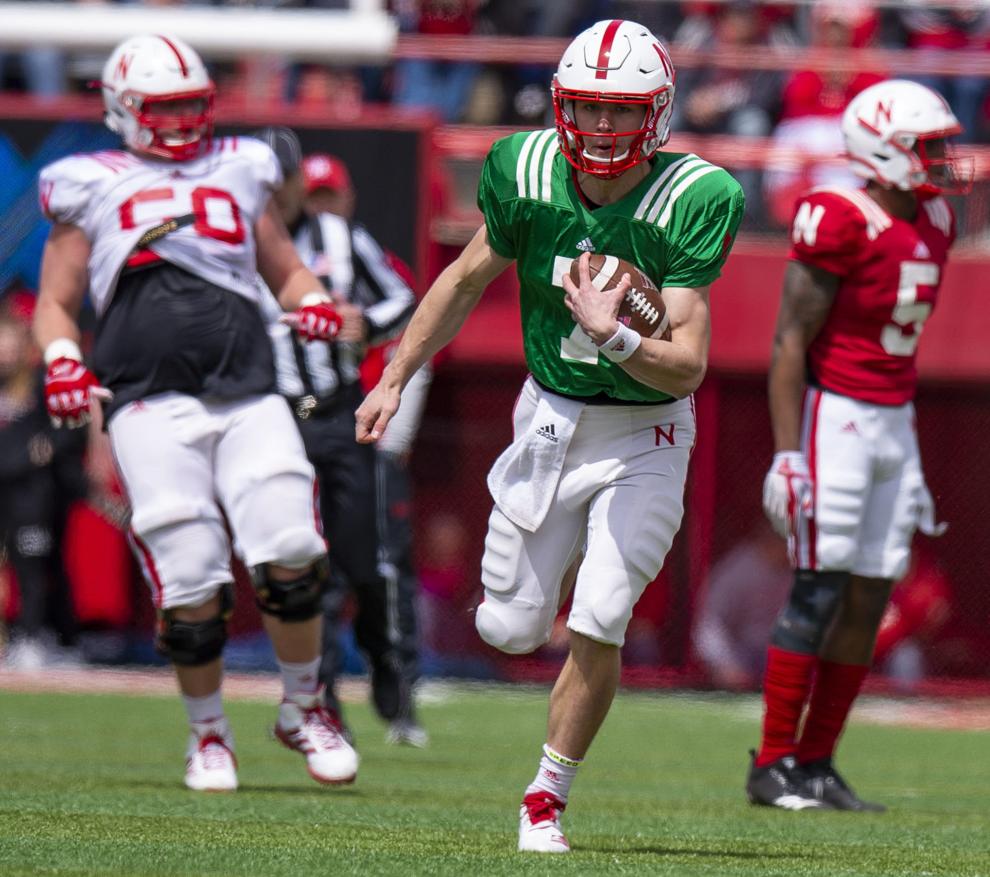 Spring Game, 4.13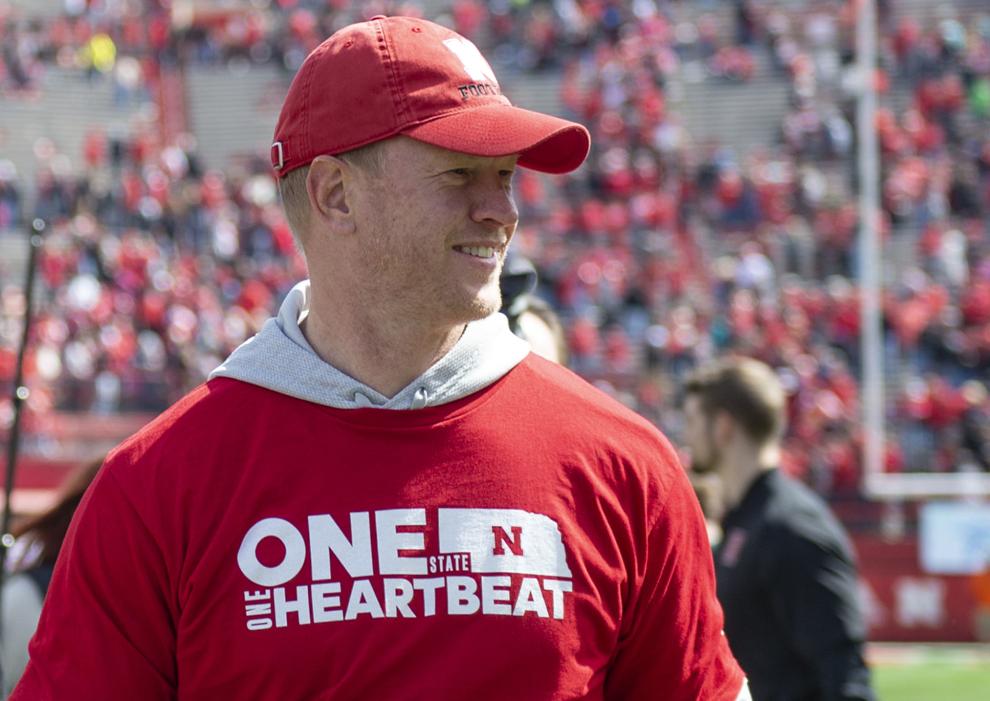 Spring Game, 4.13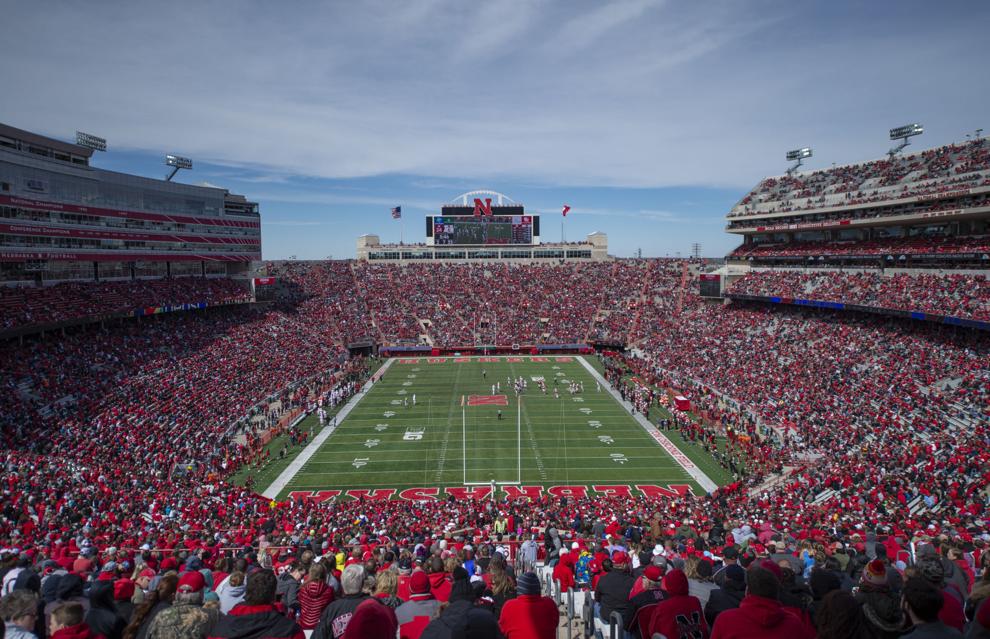 Spring Game, 4.13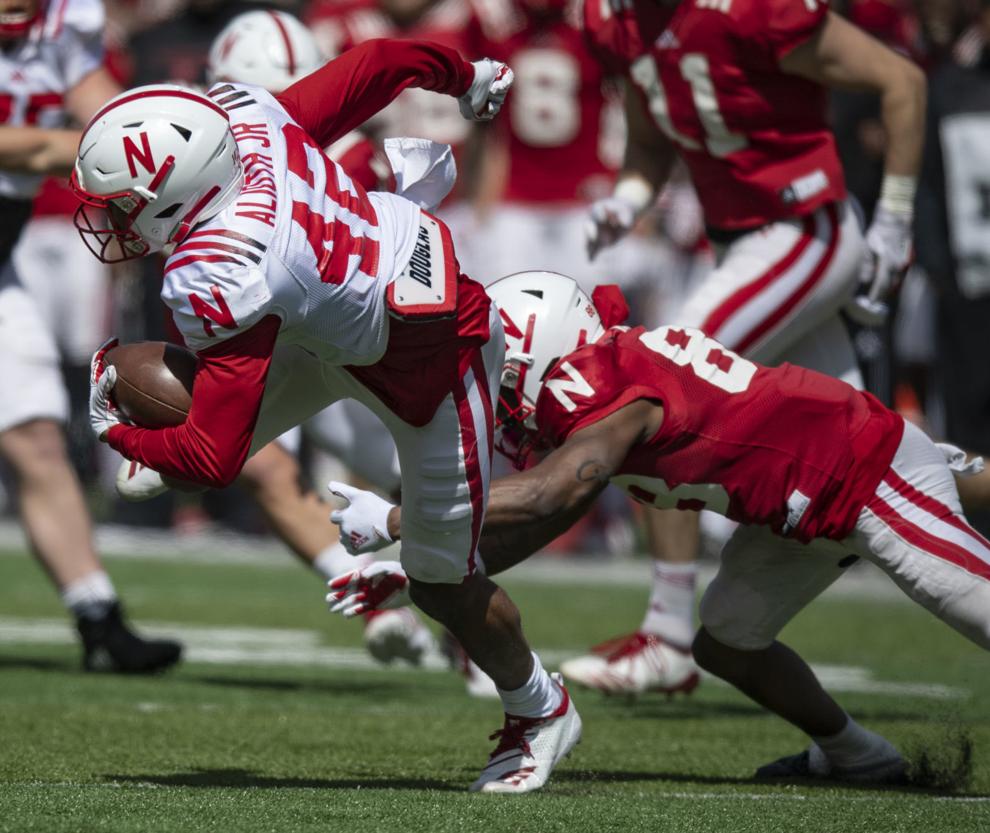 Spring Game, 4.13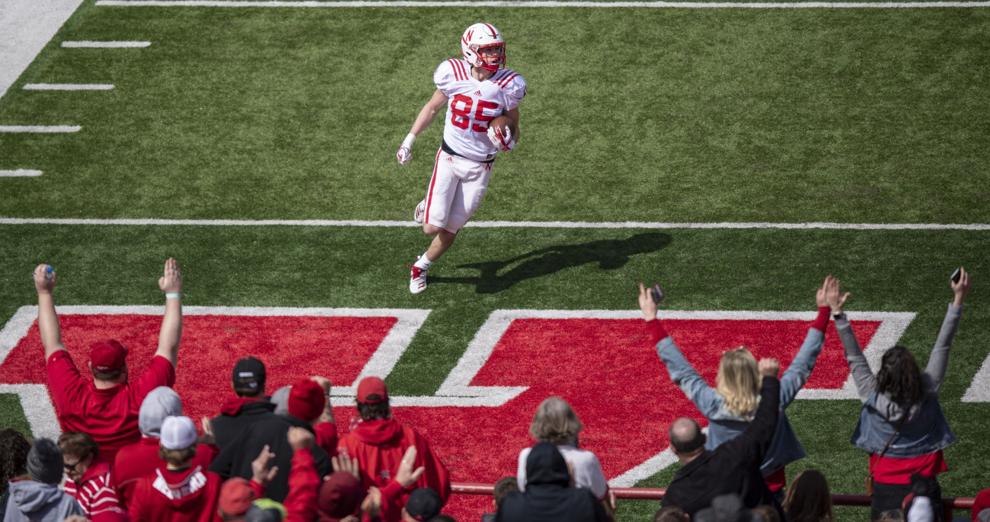 Spring Game, 4.13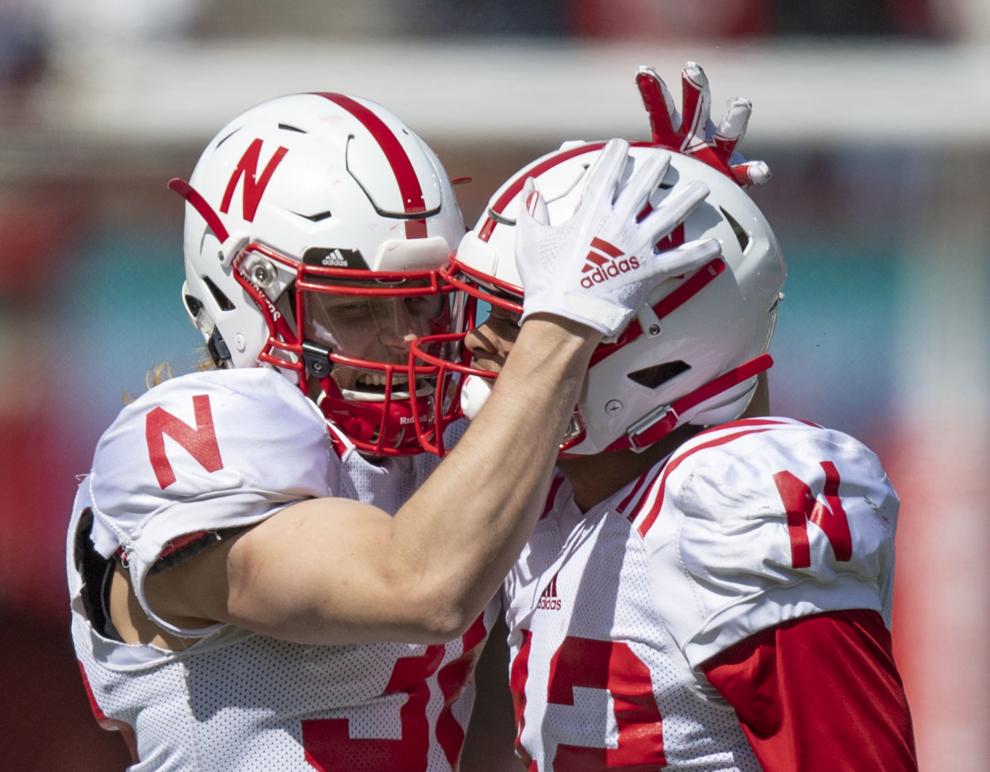 Spring Game, 4.13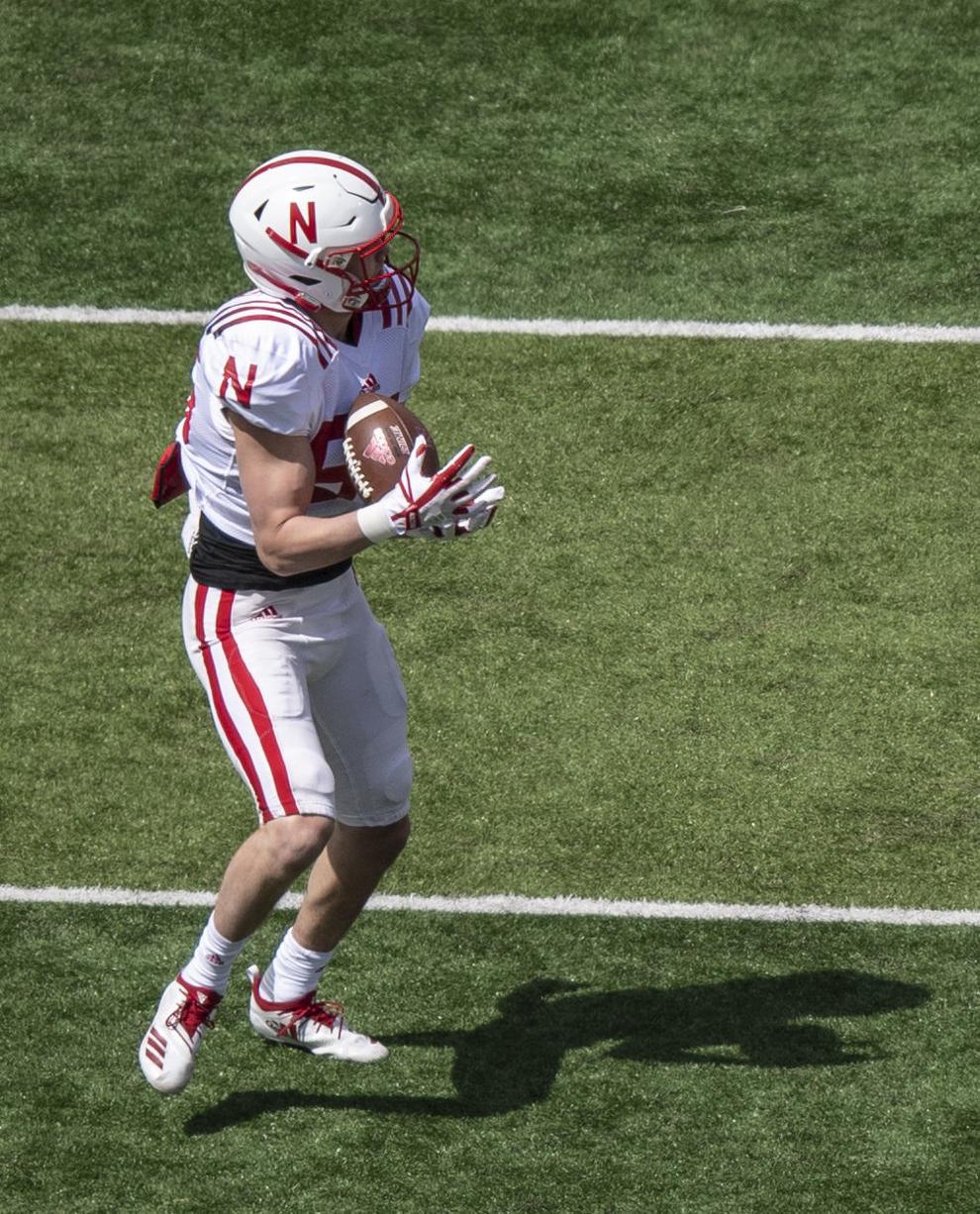 Spring Game, 4.13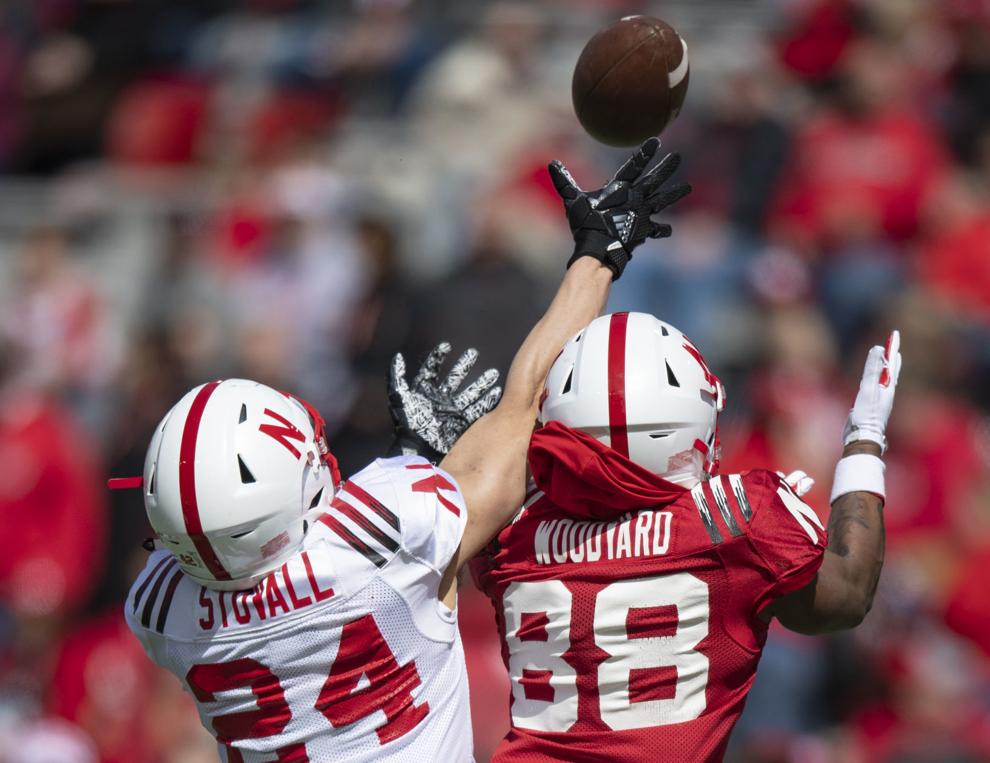 Spring Game, 4.13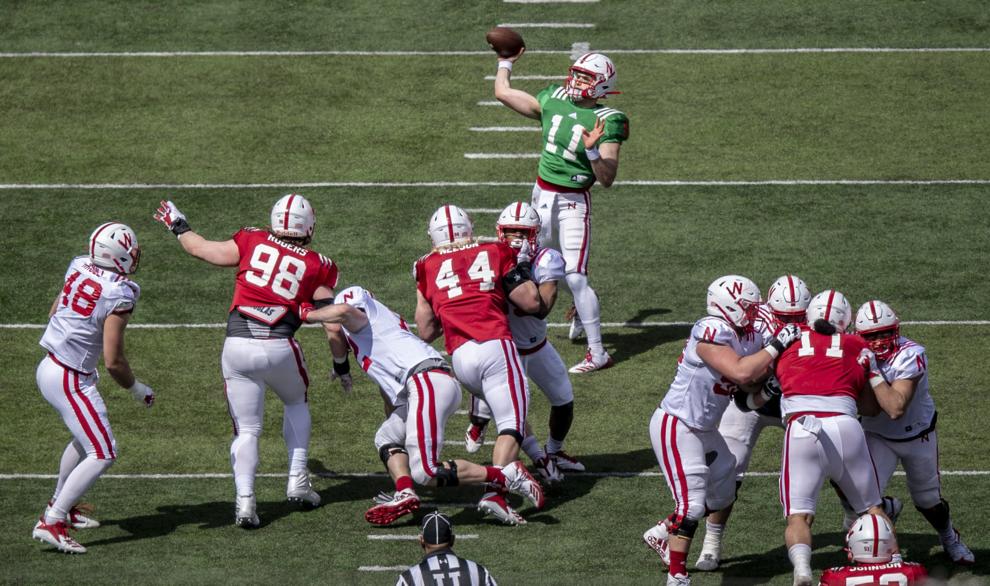 Spring Game, 4.13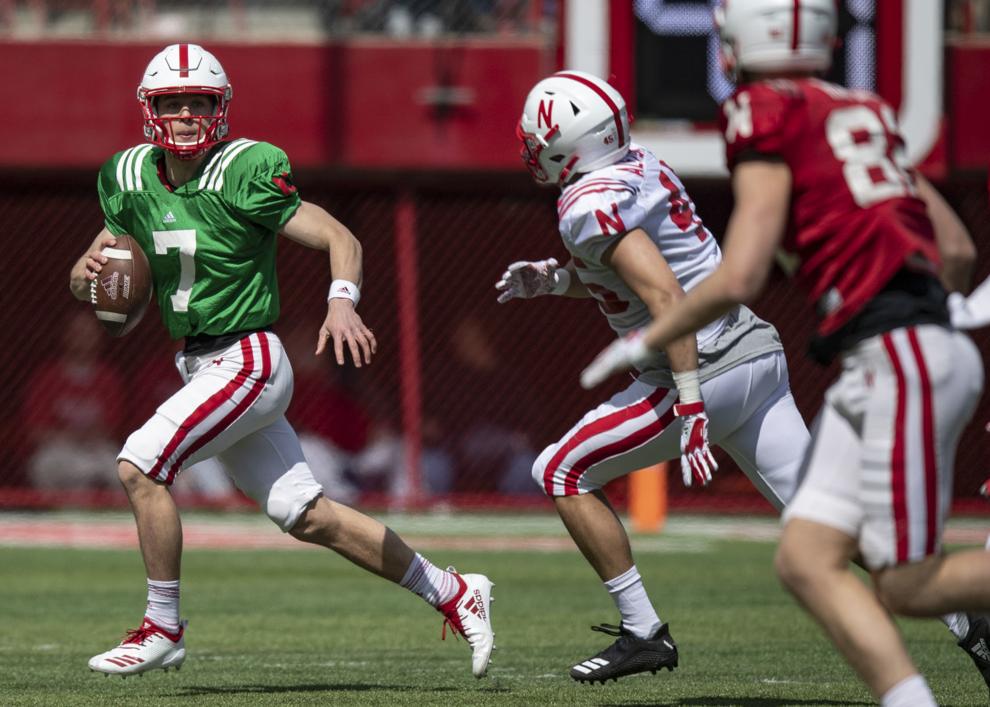 Spring Game, 4.13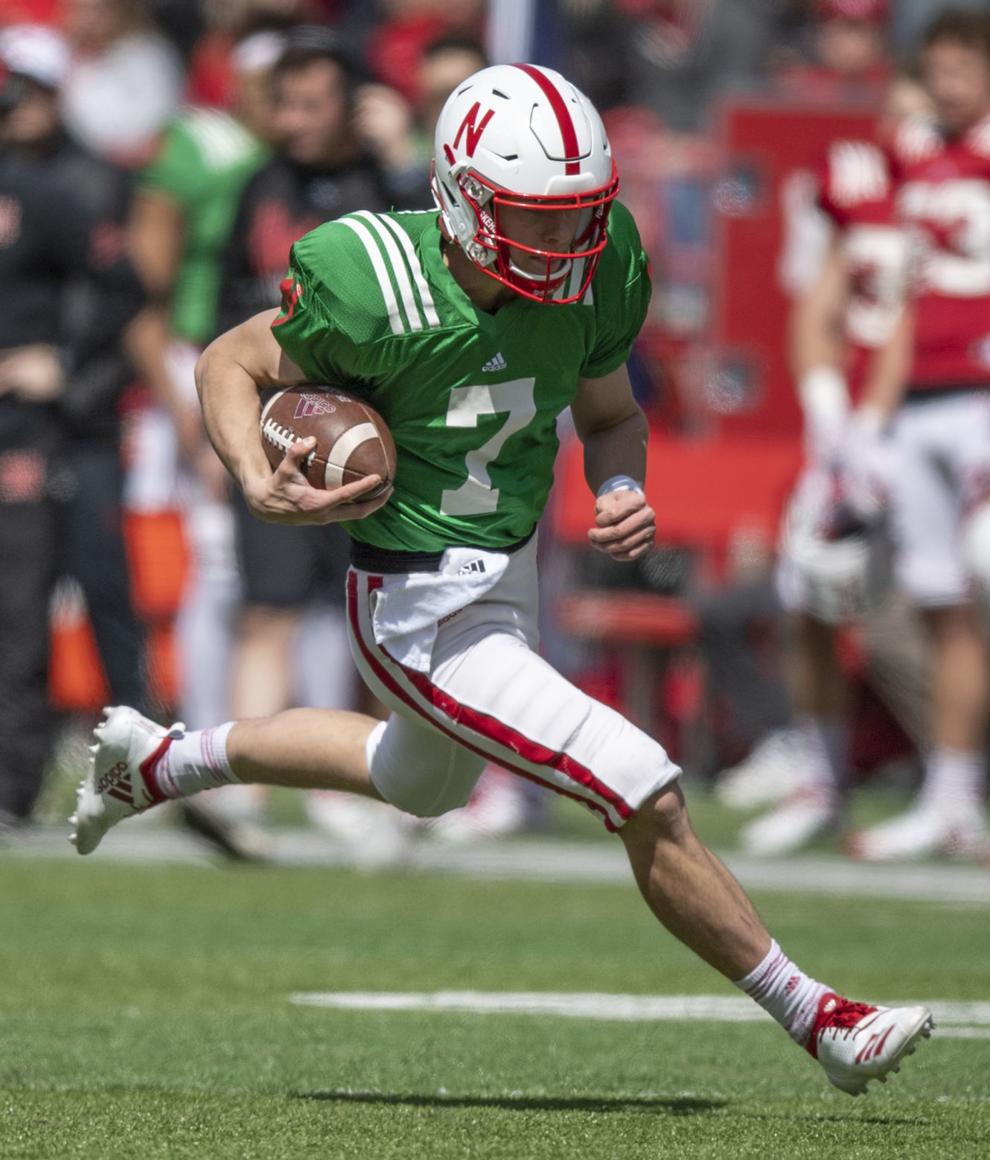 Spring Game, 4.13
Spring Game, 4.13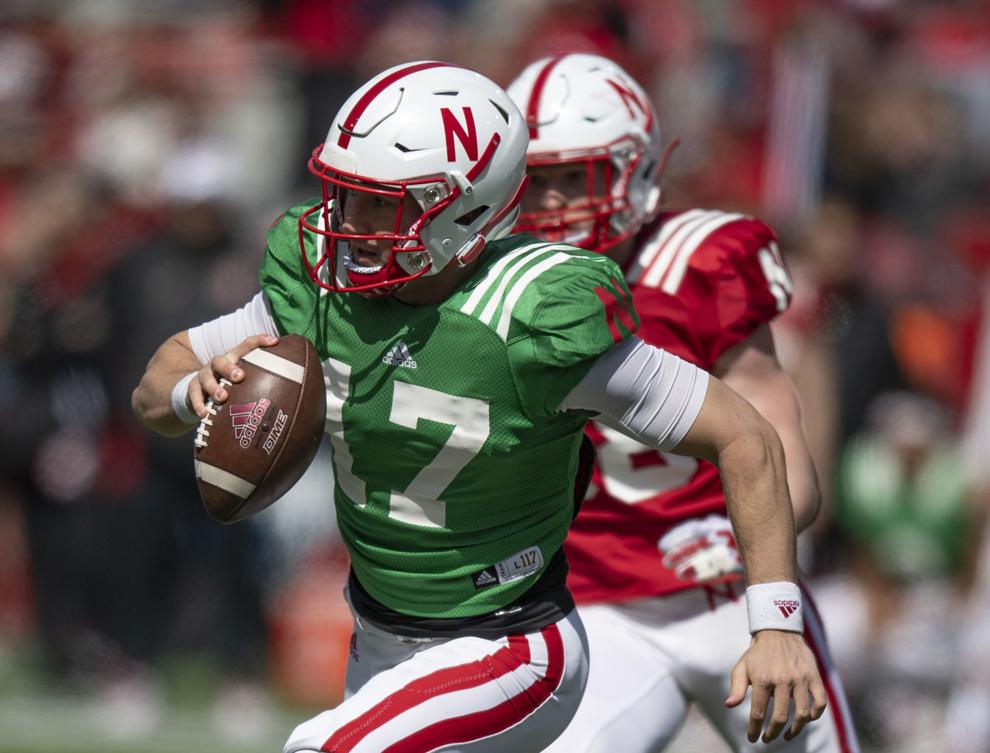 Spring Game, 4.13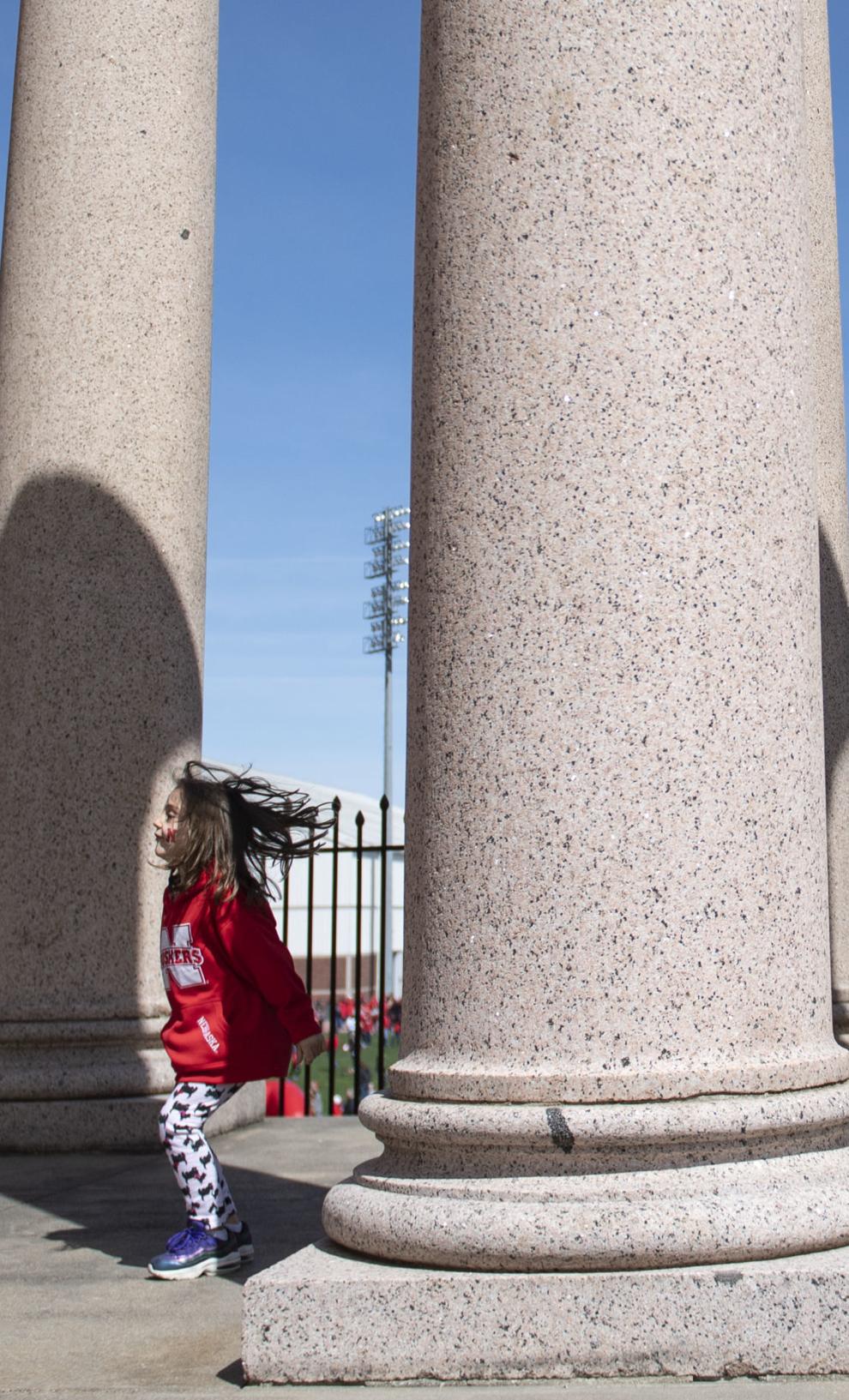 Spring Game, 4.13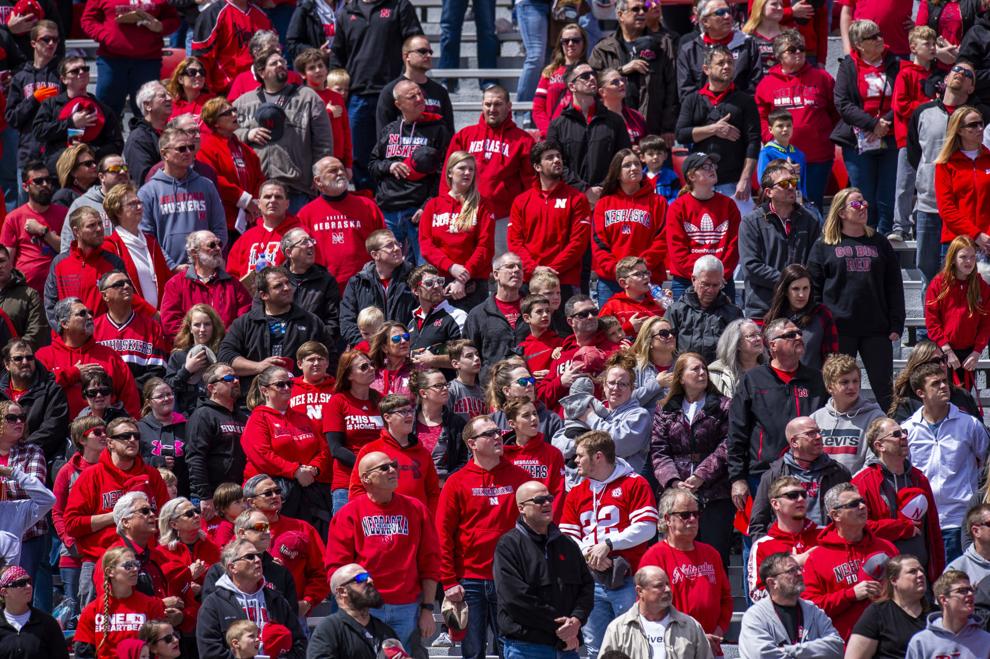 Spring Game, 4.13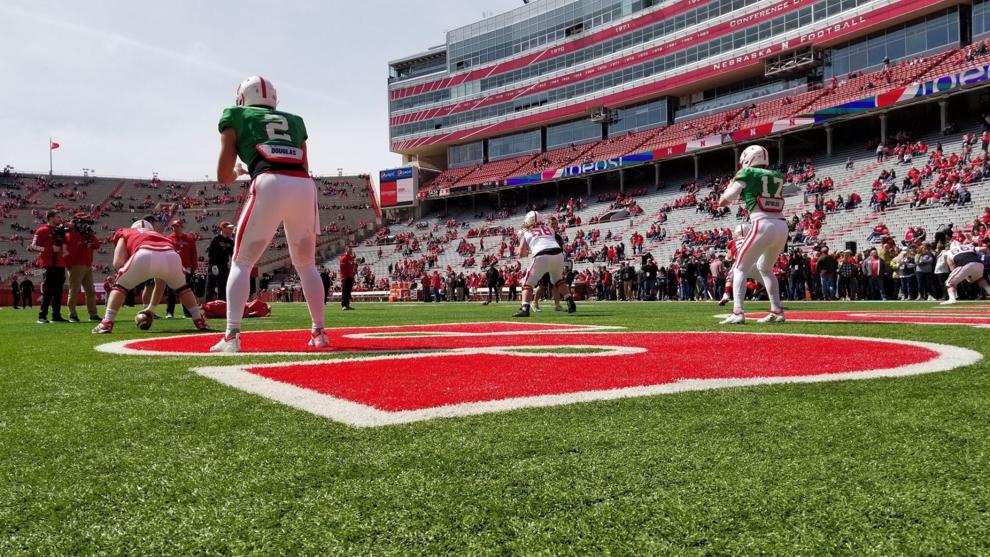 Spring Game, 4.13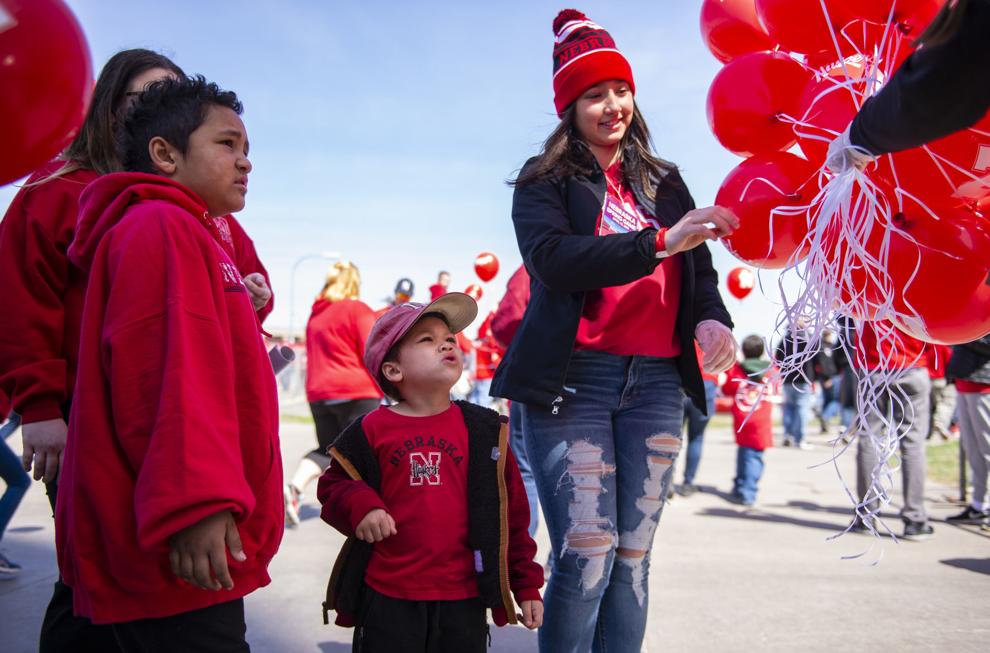 Spring Game, 4.13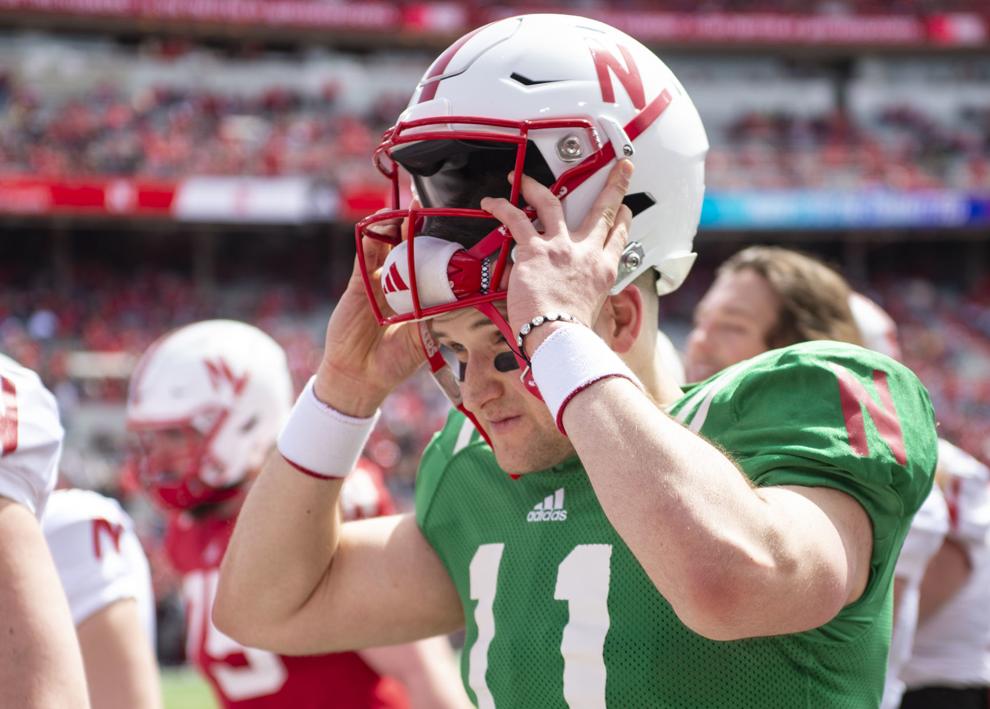 Spring Game, 4.13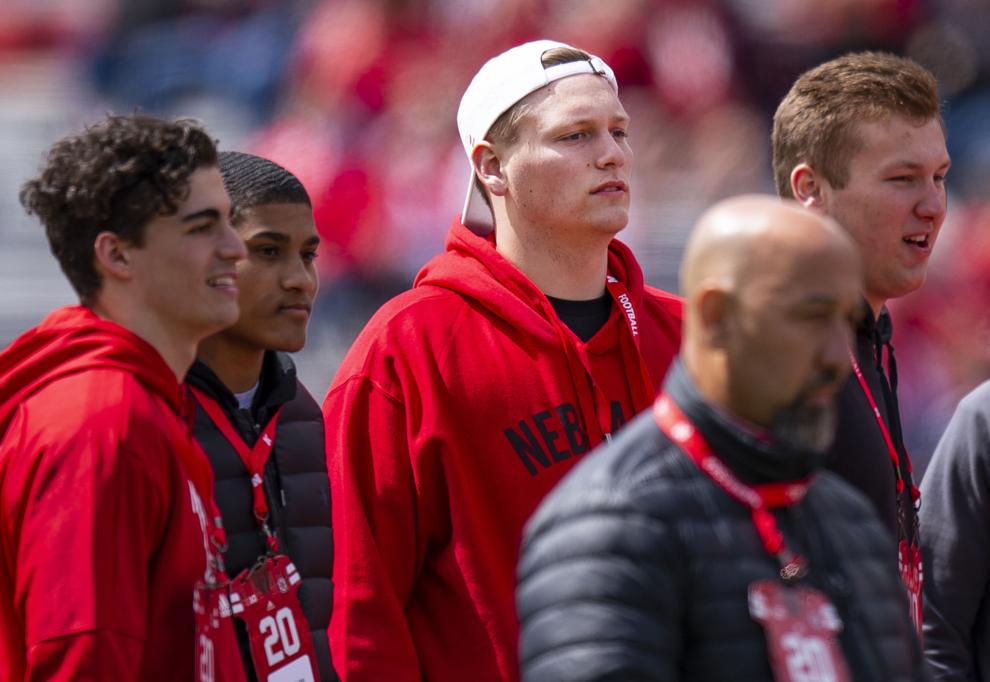 Spring Game, 4.13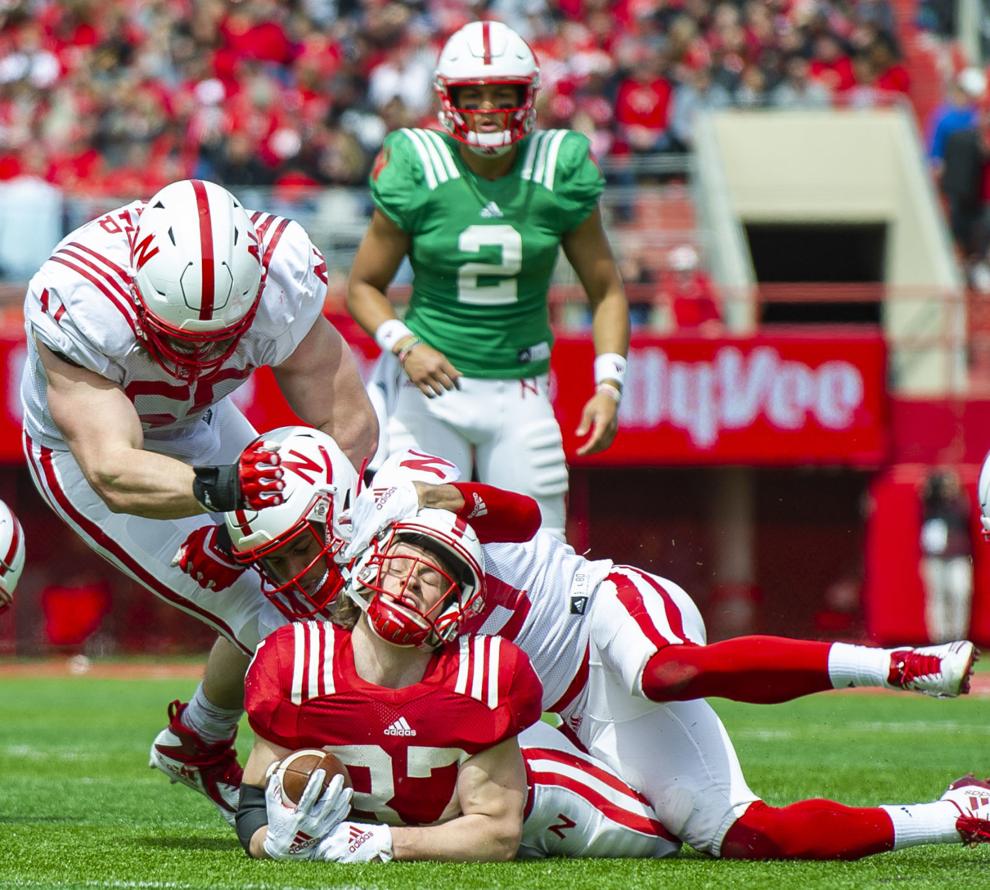 Spring Game, 4.13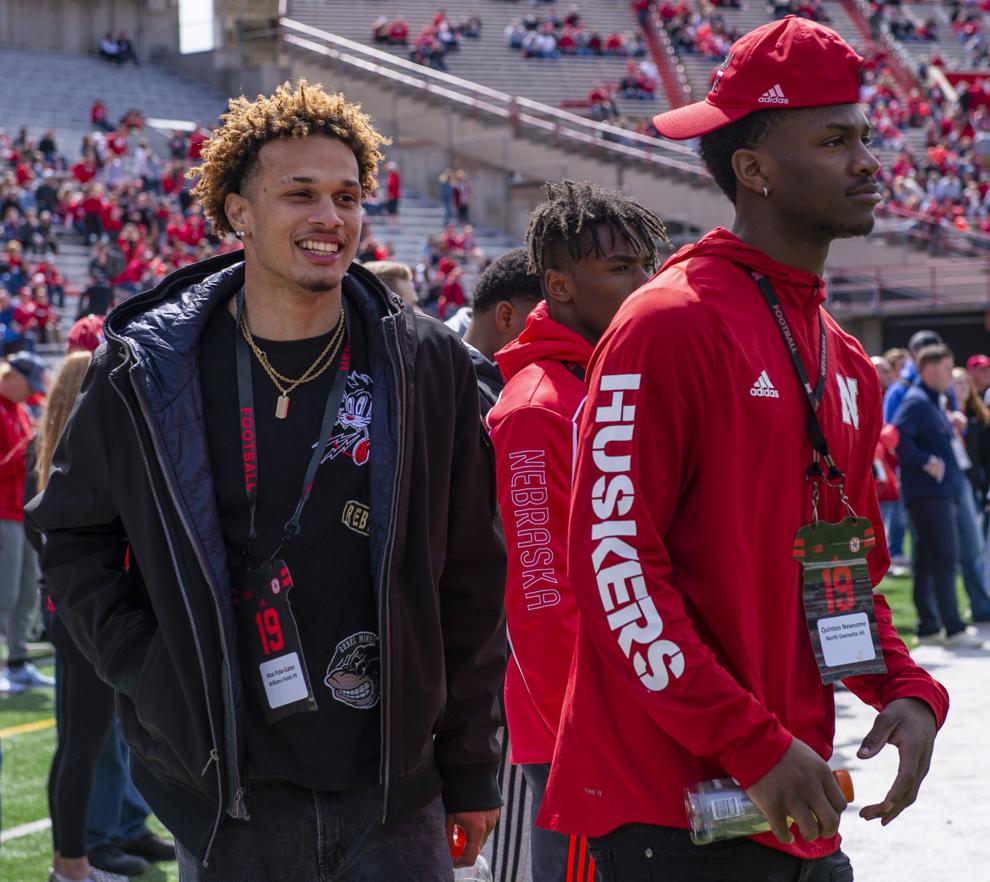 Spring Game, 4.13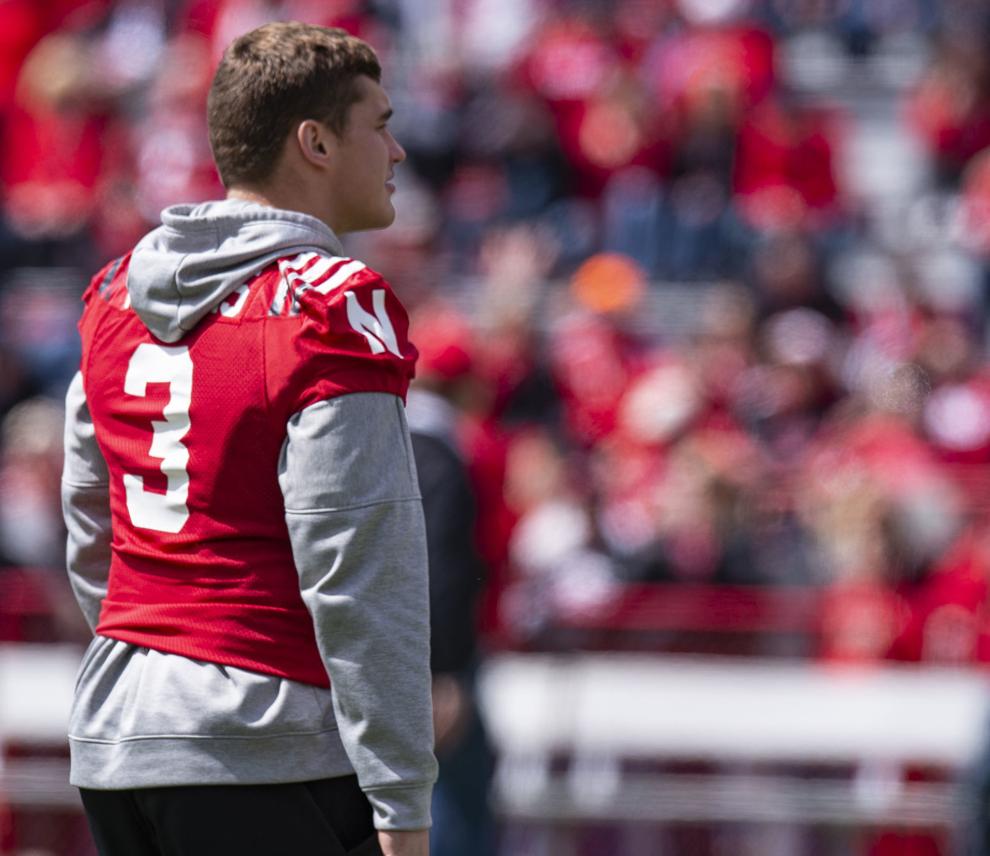 Spring Game, 4.13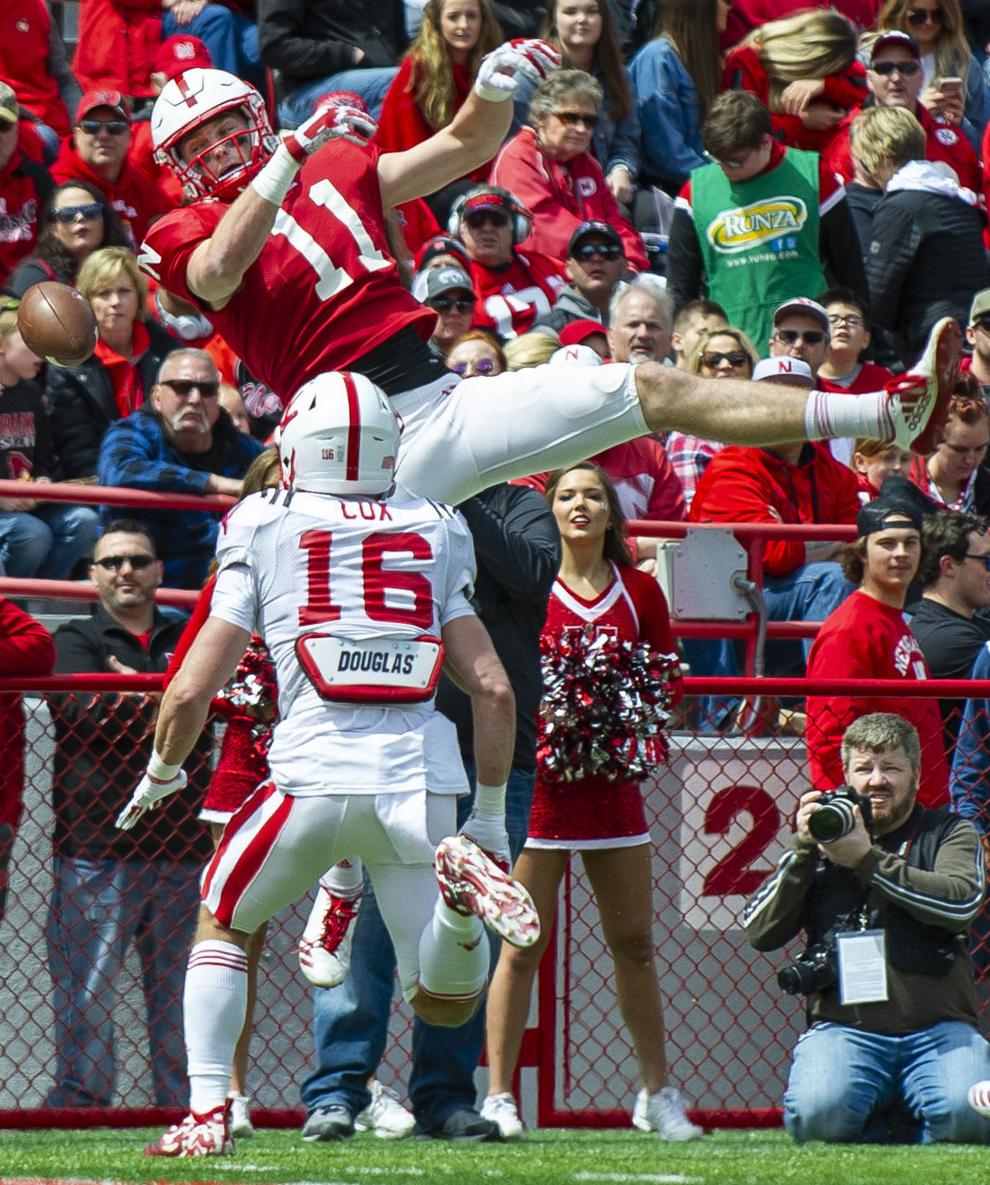 Spring Game, 4.13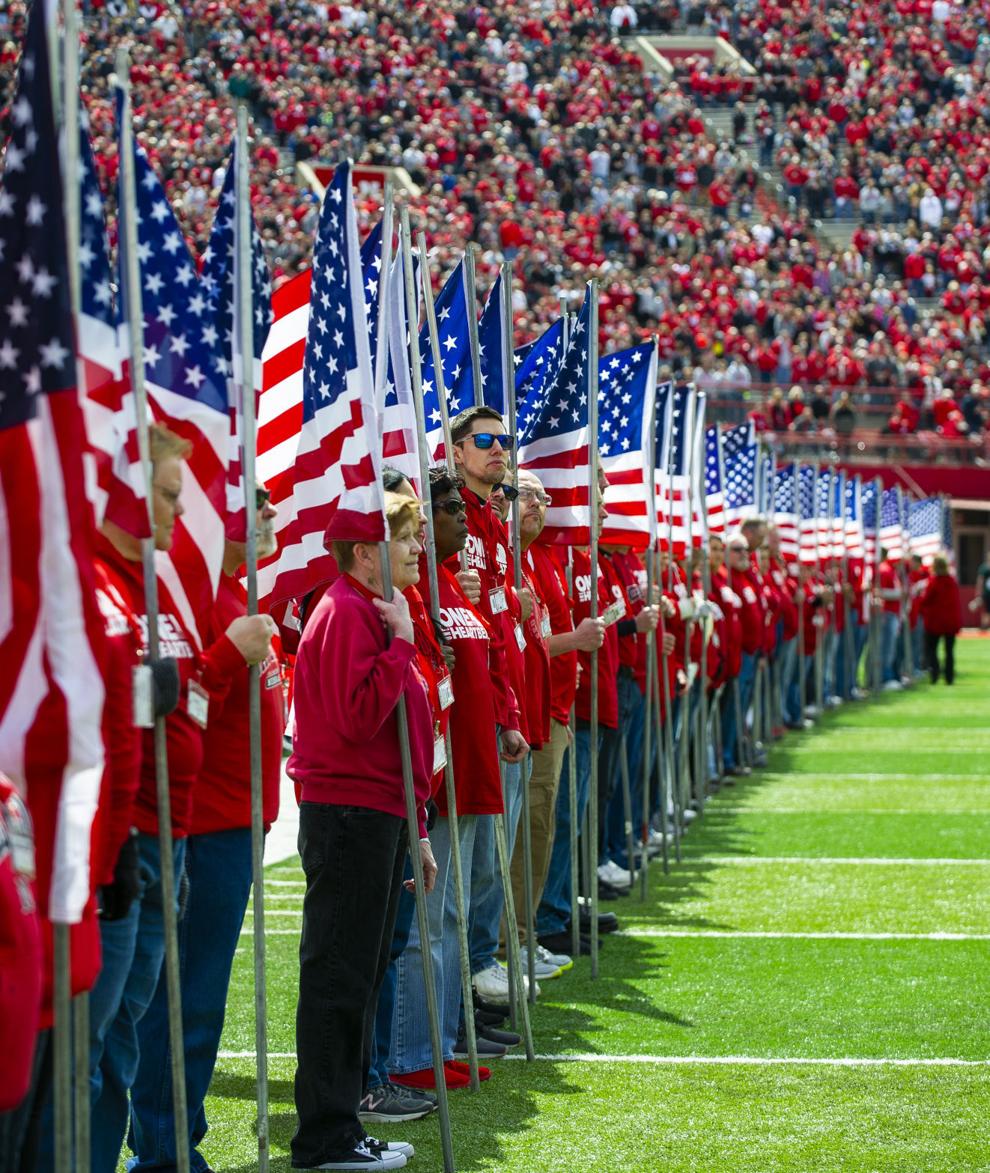 Spring Game, 4.13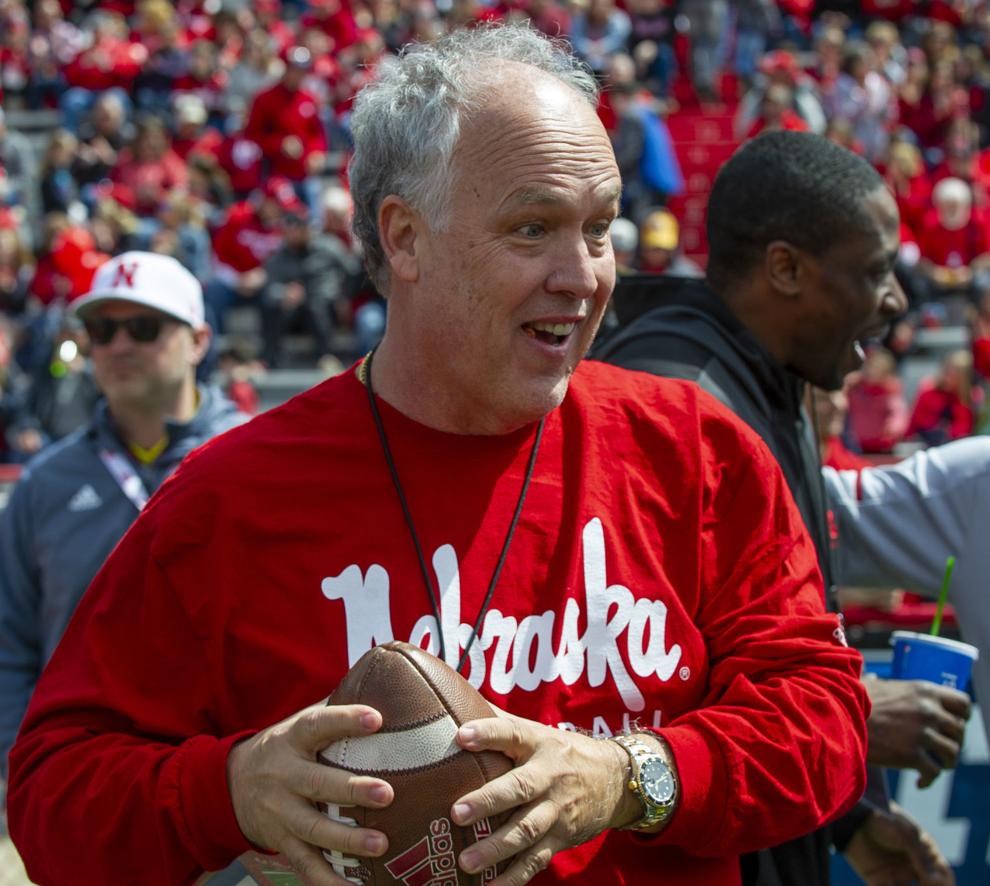 Spring Game, 4.13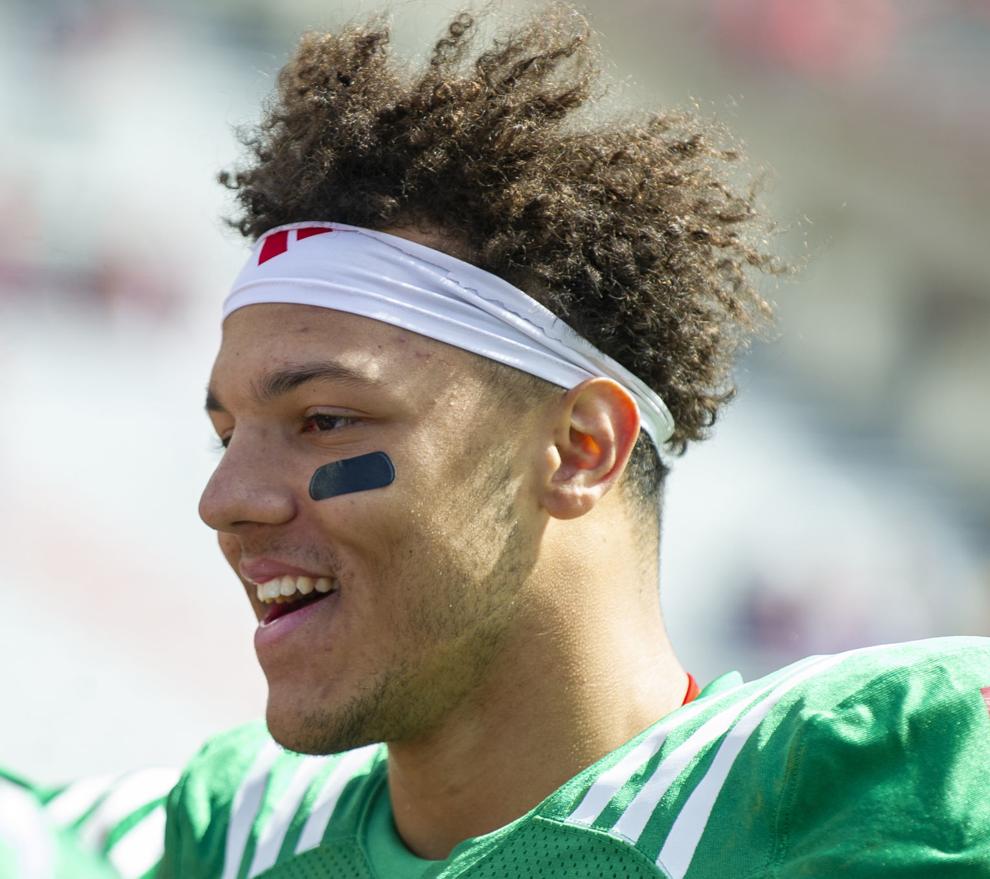 Spring Game, 4.13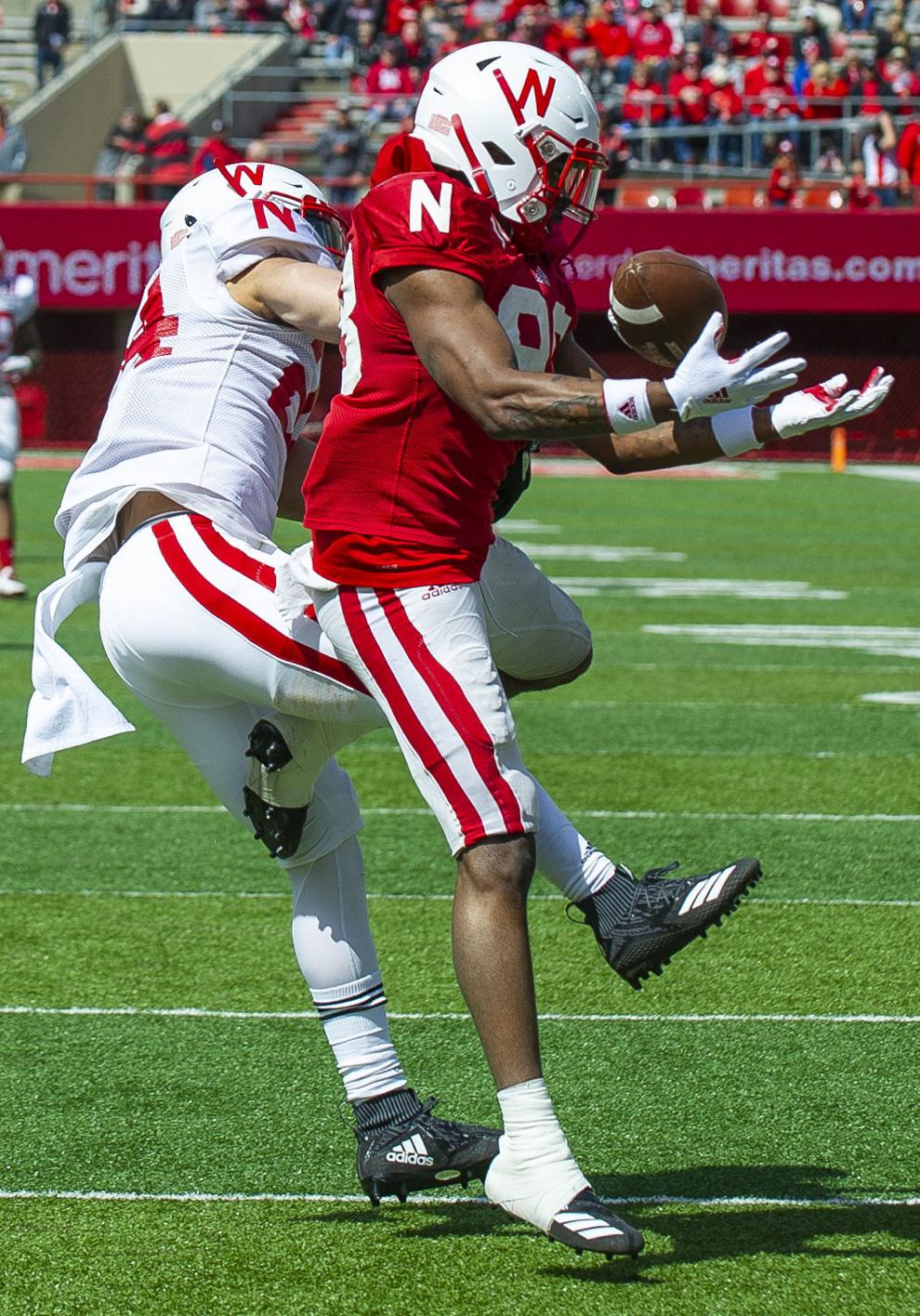 Spring Game, 4.13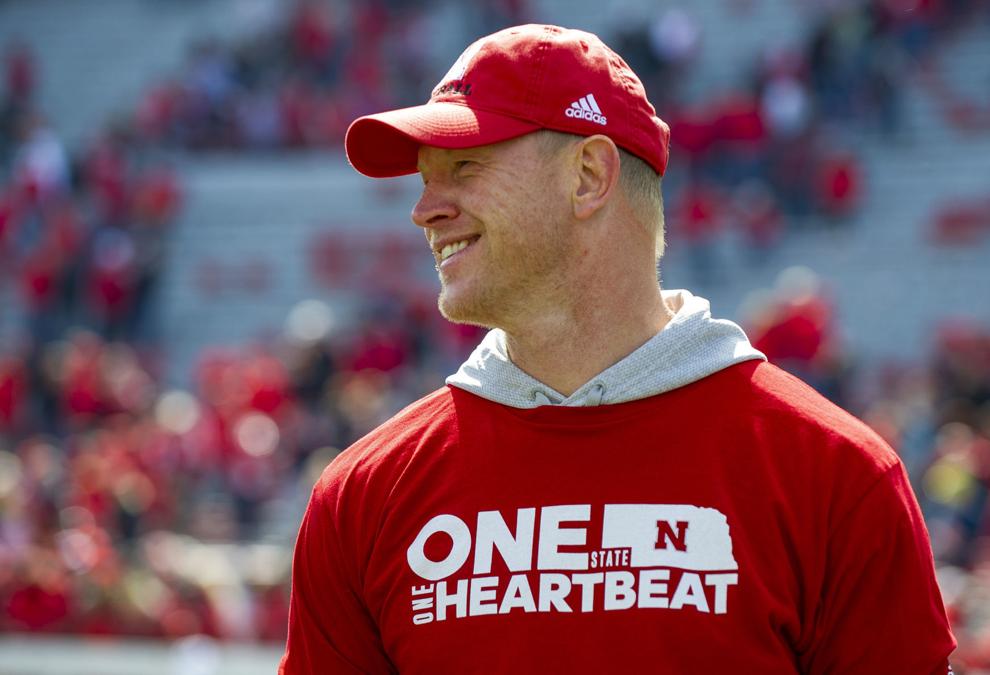 Spring Game, 4.13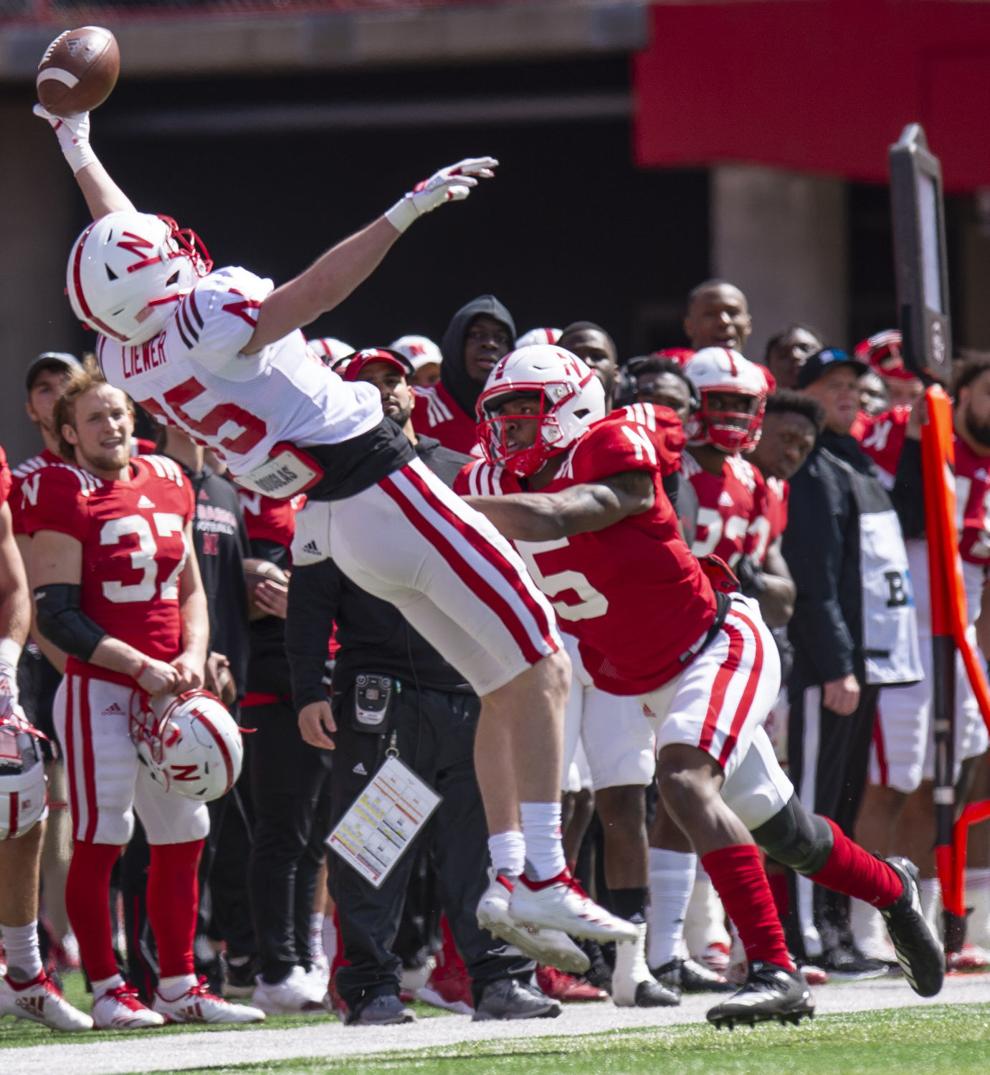 Spring Game, 4.13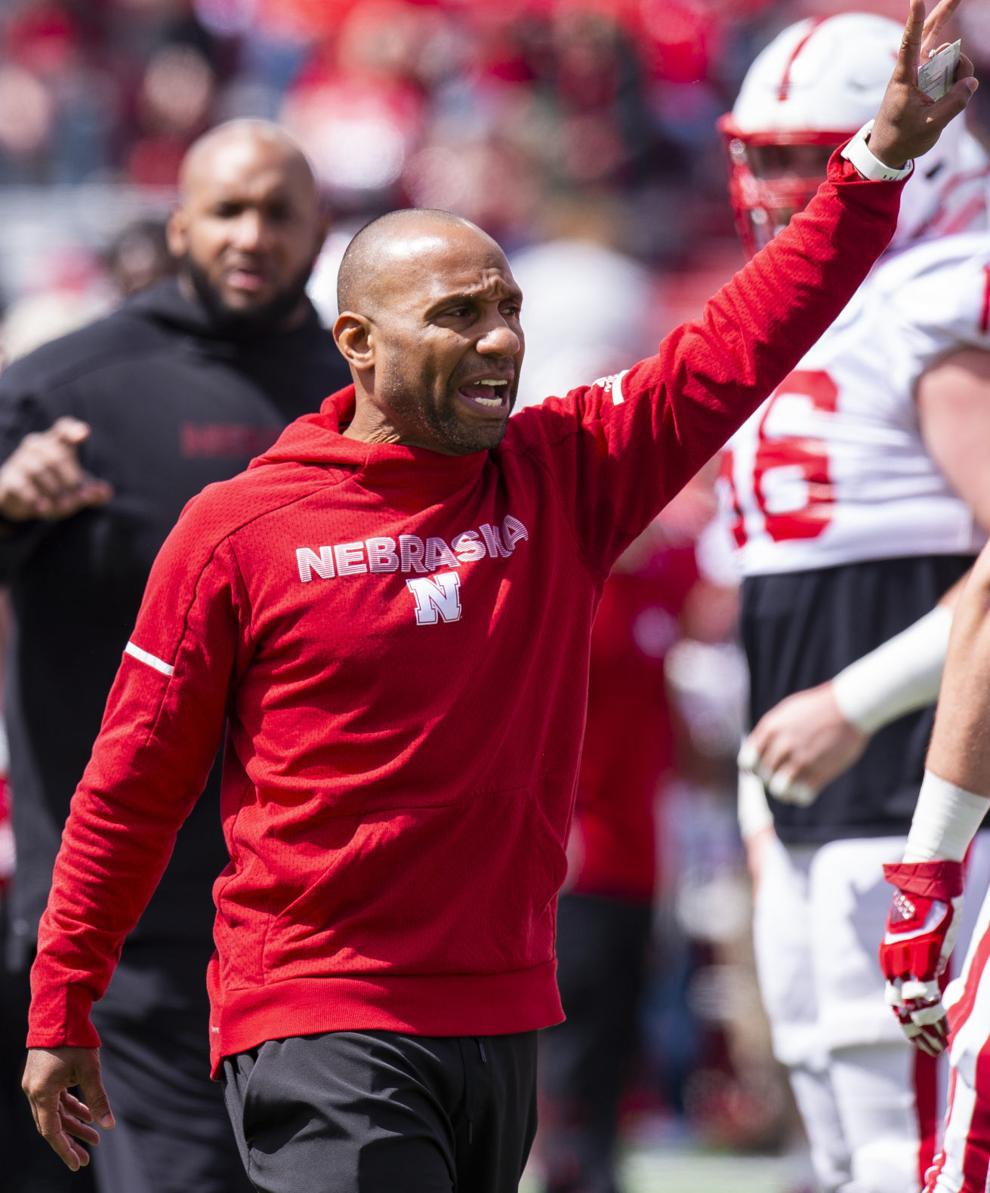 Spring Game, 4.13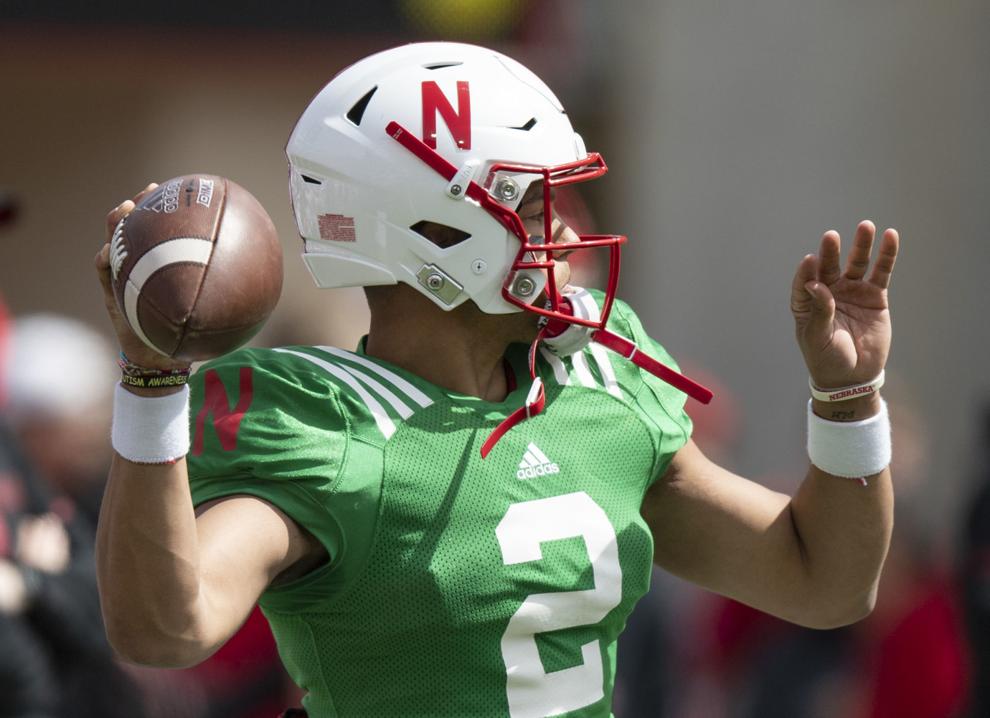 Spring Game, 4.13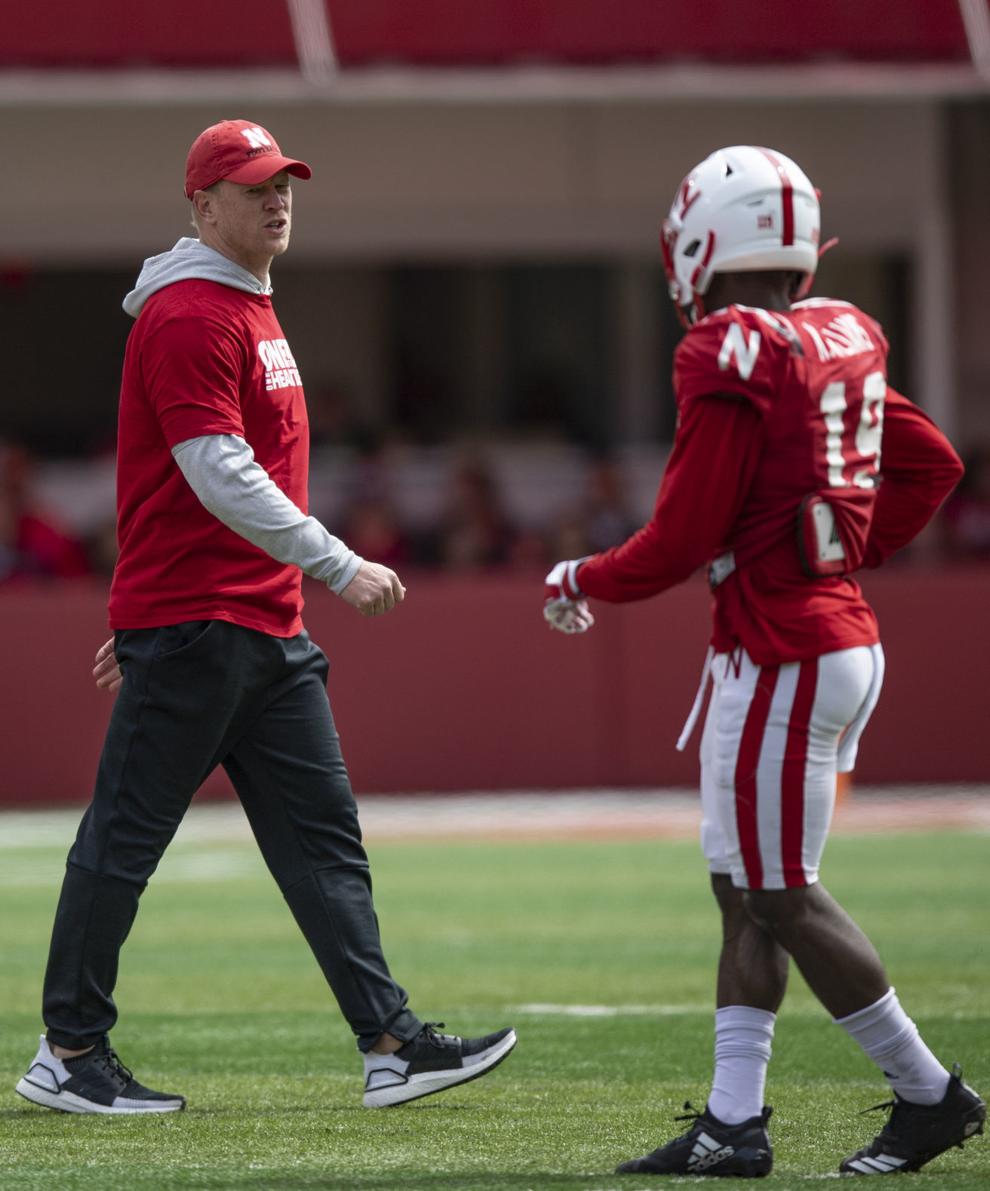 Spring Game, 4.13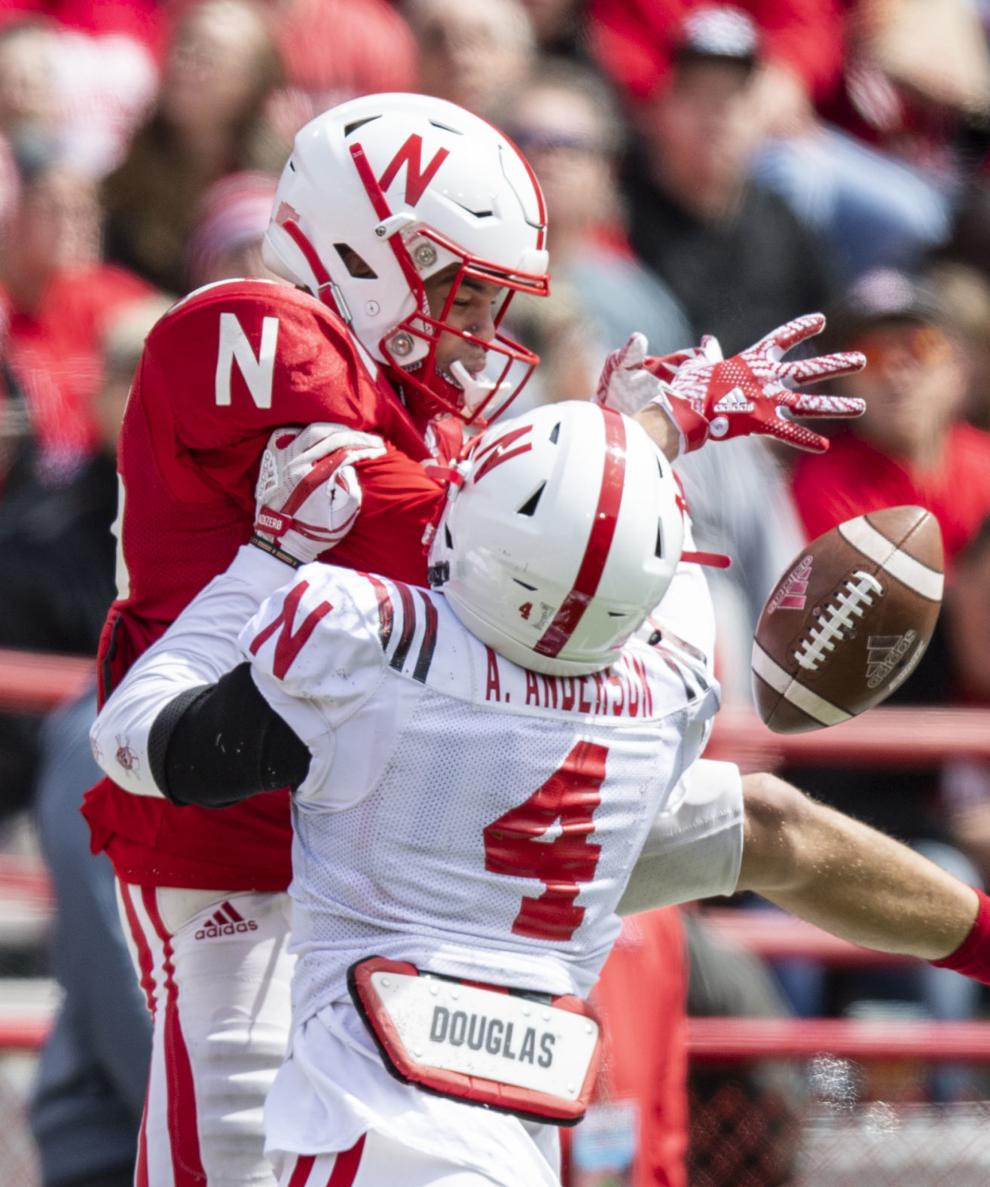 Spring Game, 4.13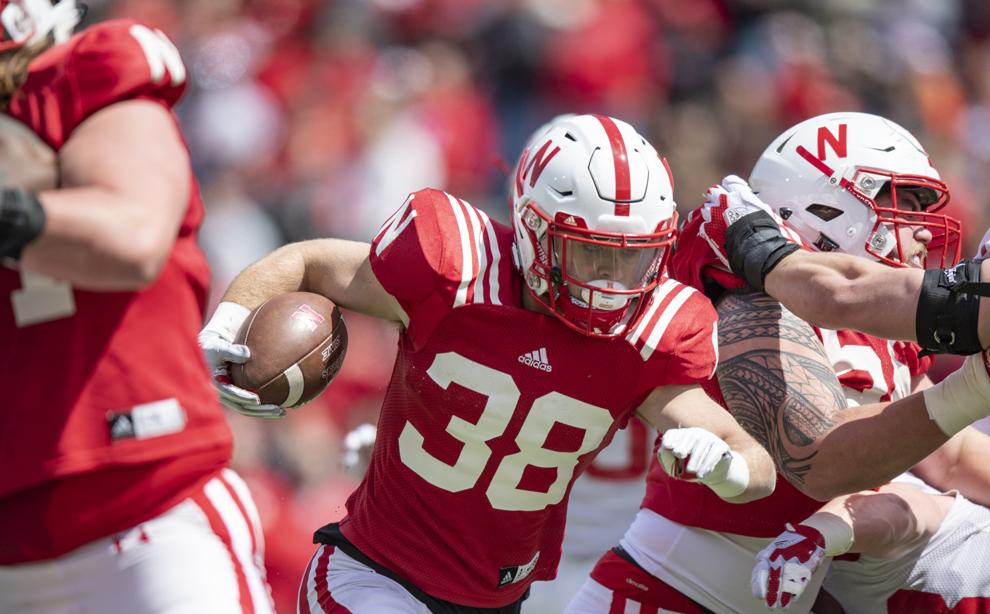 Spring Game, 4.13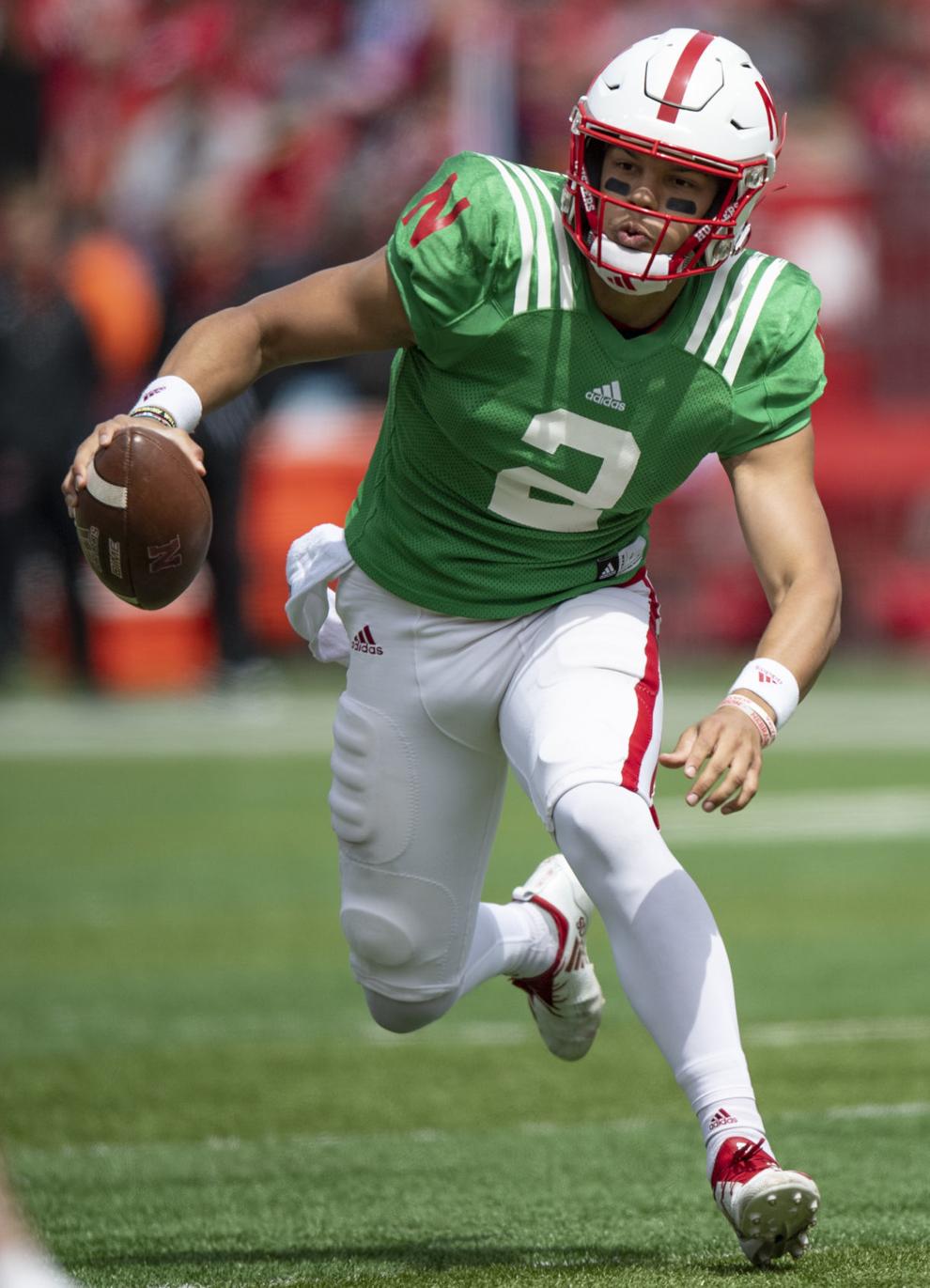 Spring Game, 4.13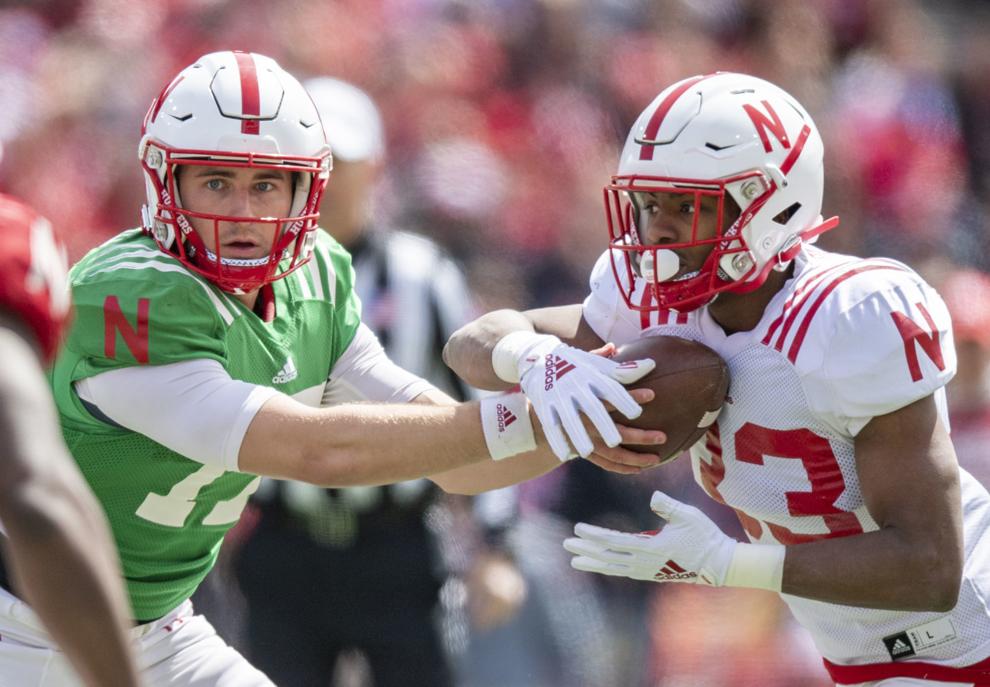 Spring Game, 4.13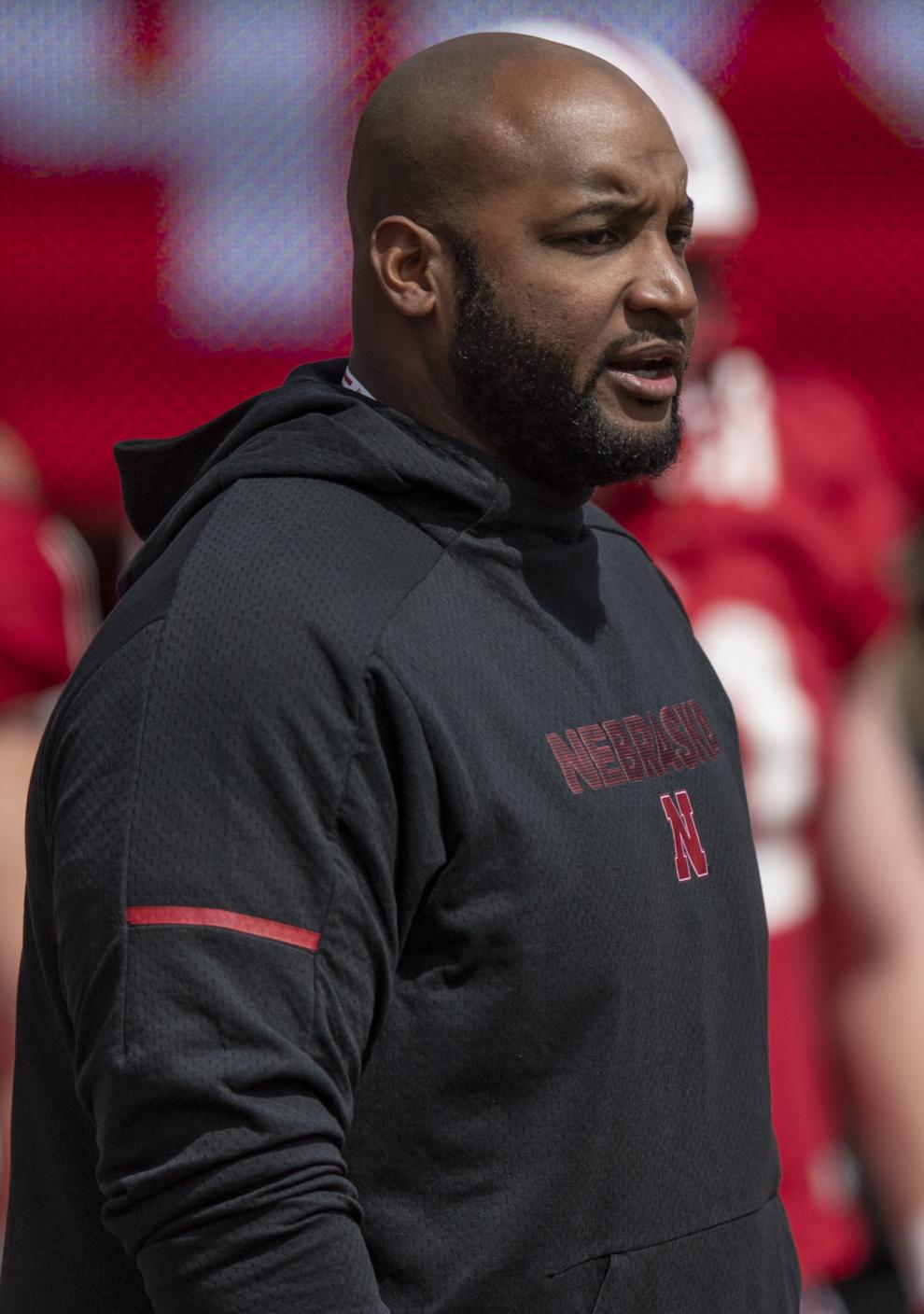 Spring Game, 4.13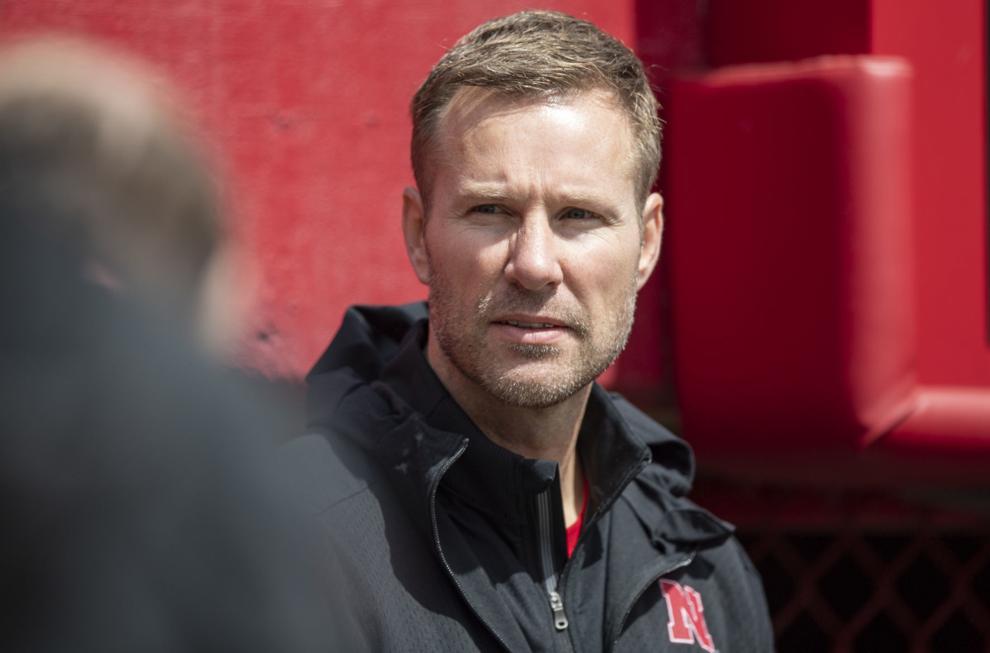 Spring Game, 4.13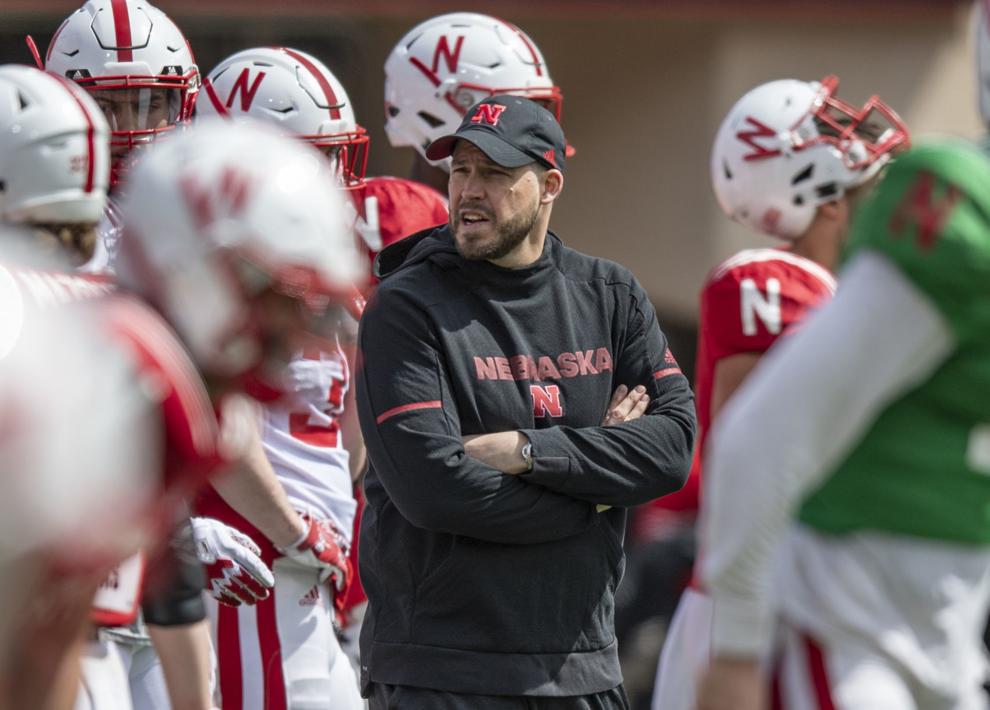 Spring Game, 4.13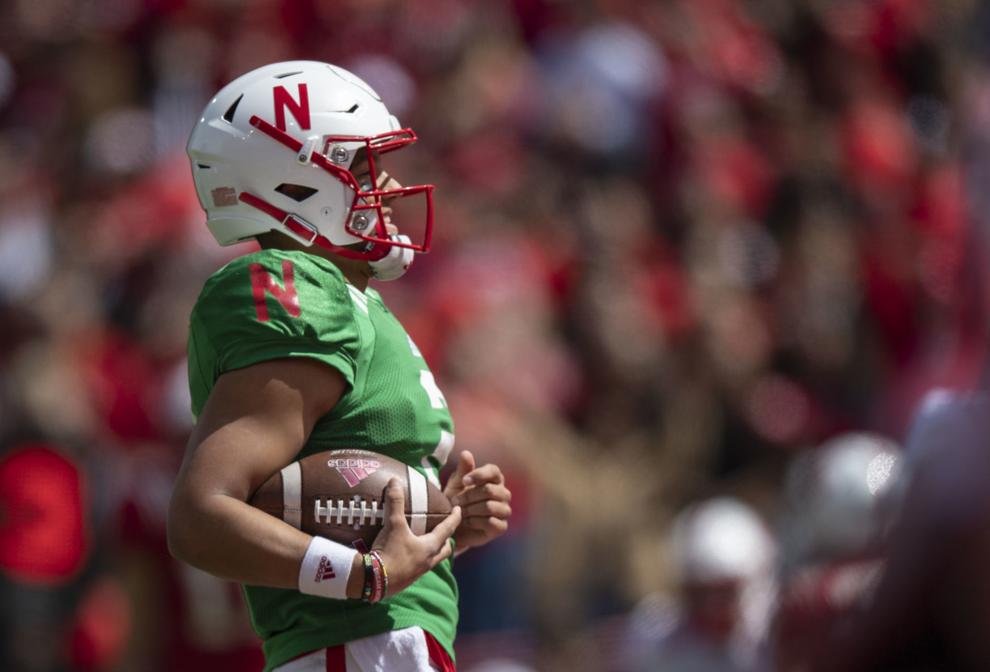 Spring Game, 4.13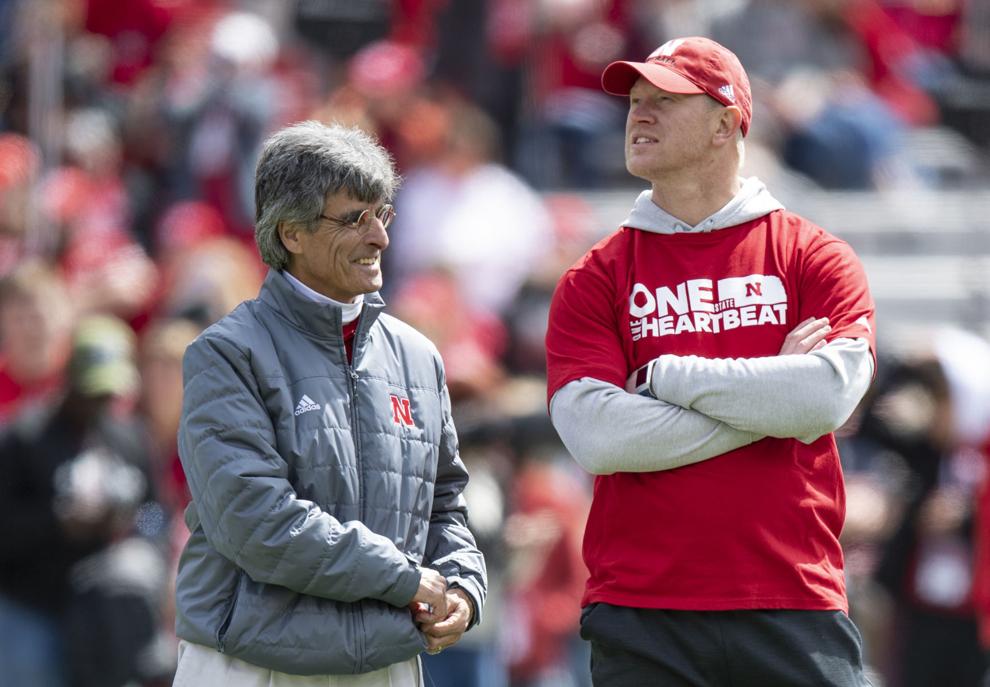 Spring Game, 4.13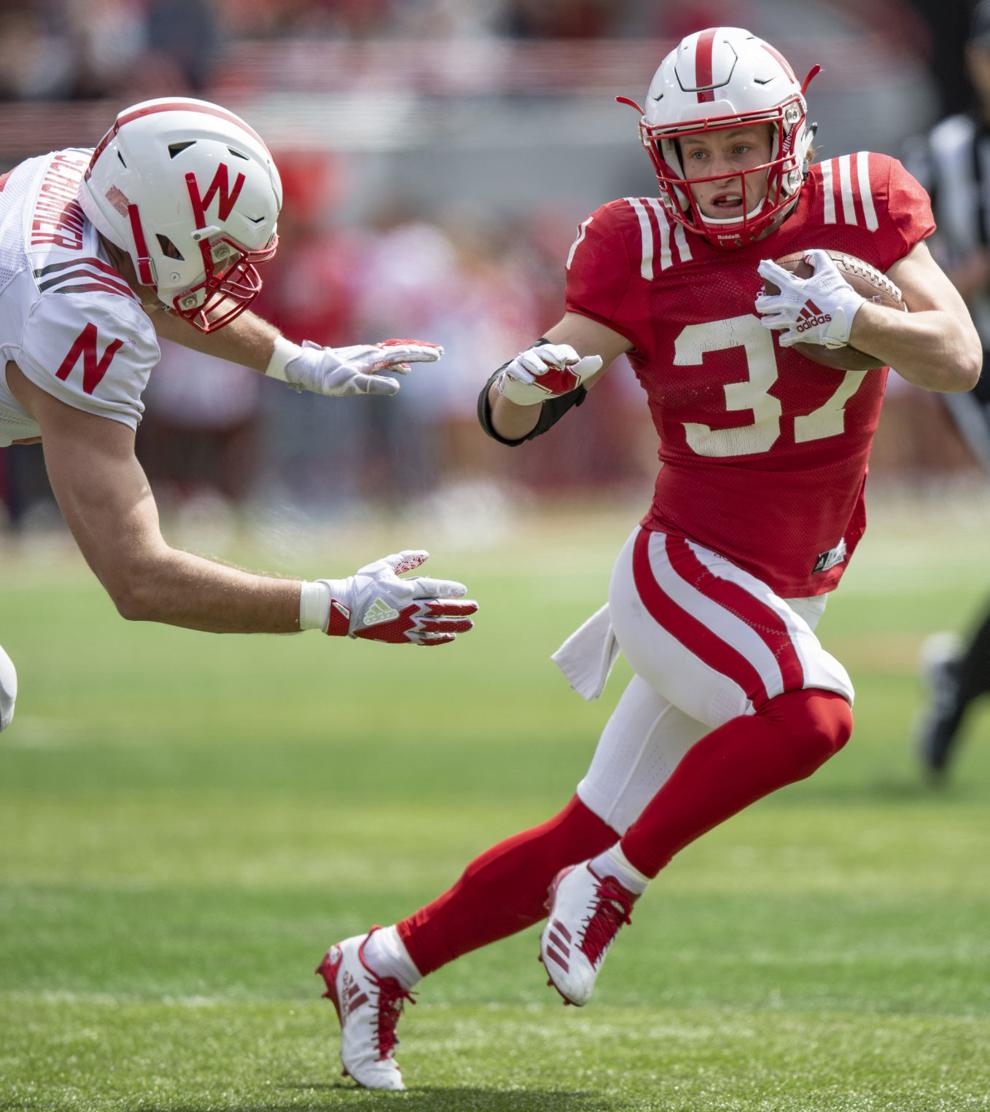 Spring Game, 4.13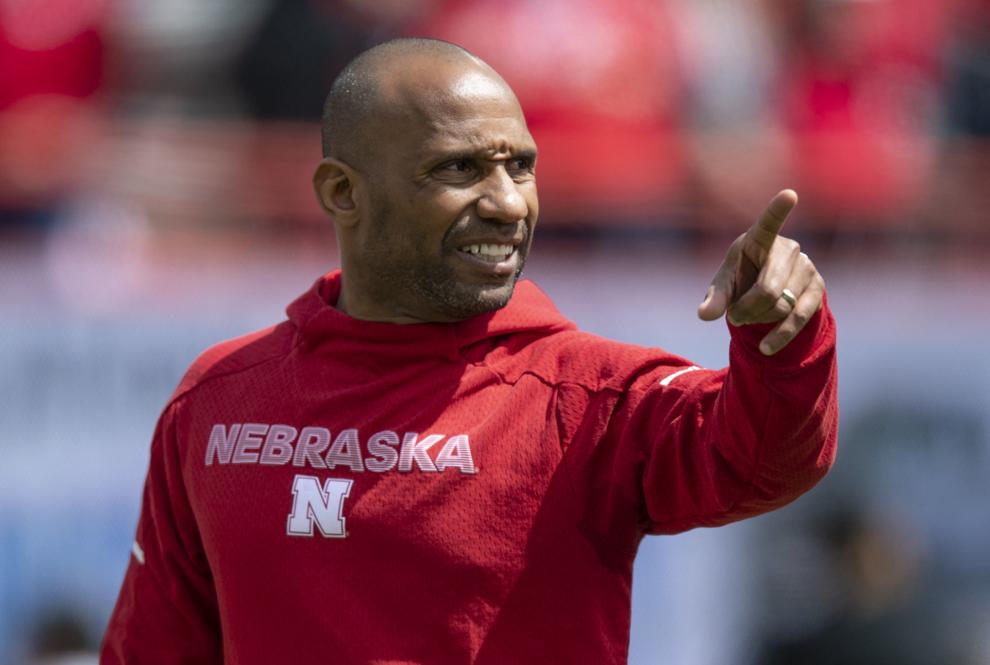 Spring Game, 4.13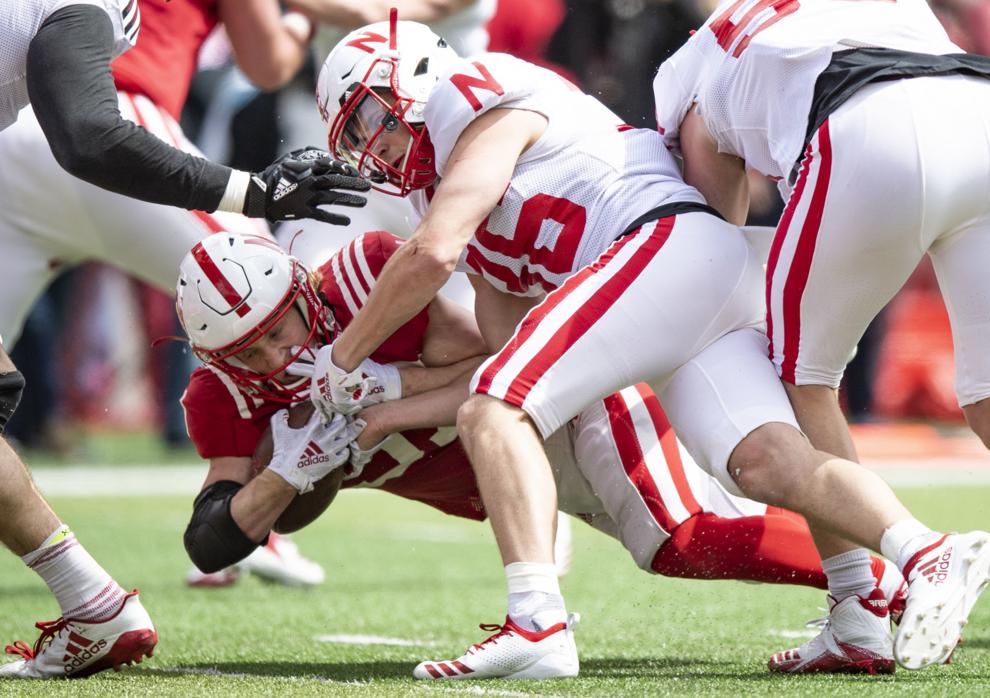 Spring Game, 4.13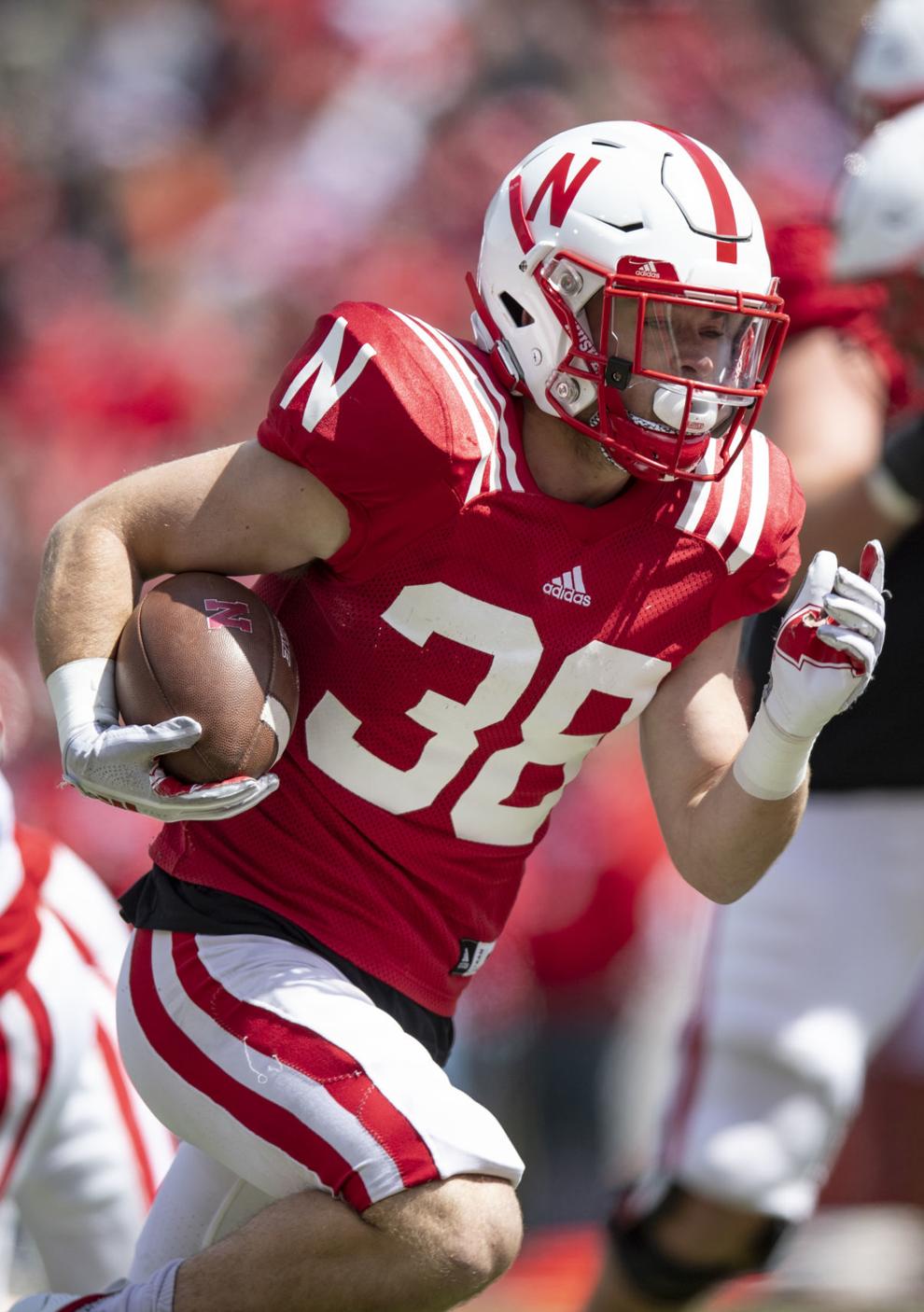 Spring Game, 4.13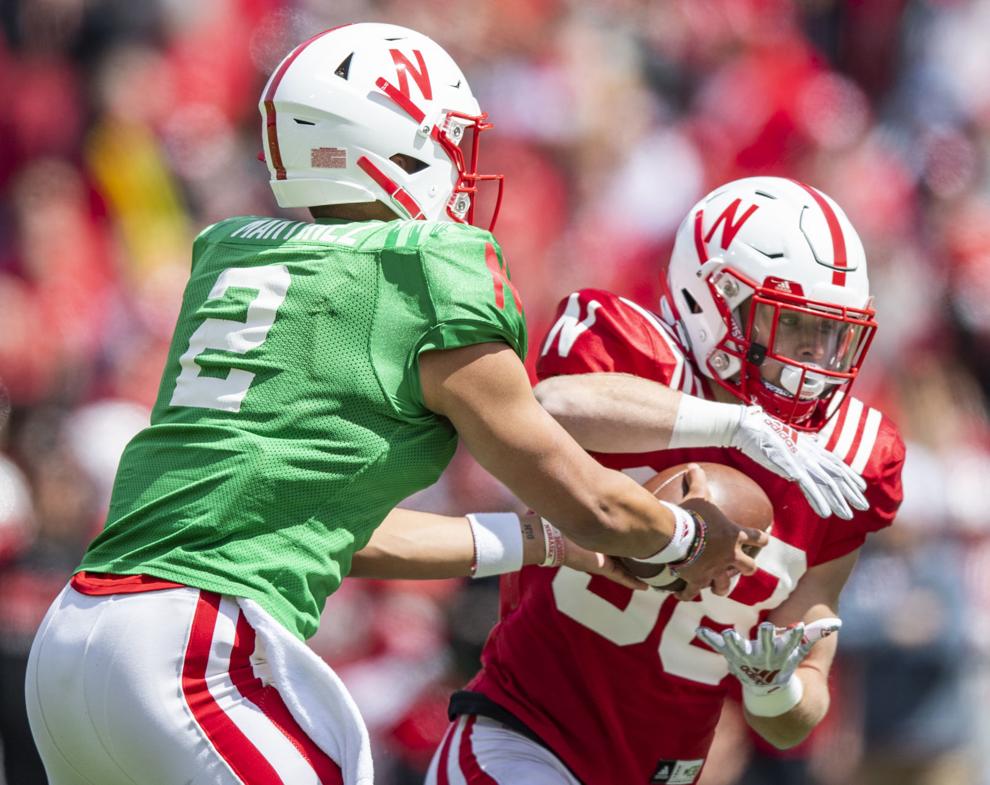 Spring Game, 4.13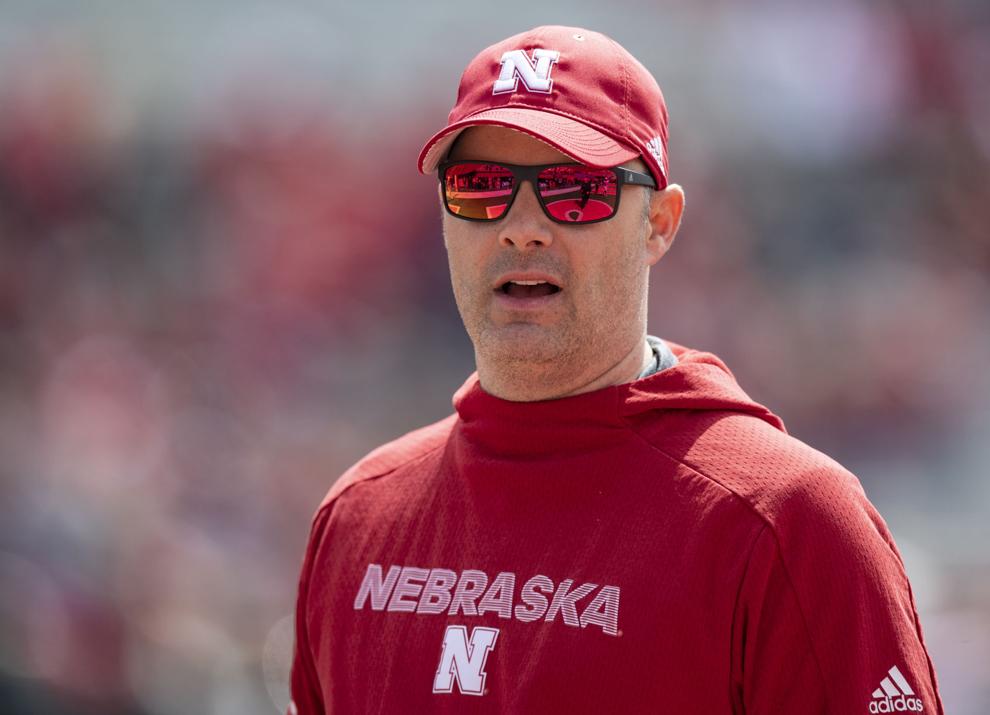 Spring Game, 4.13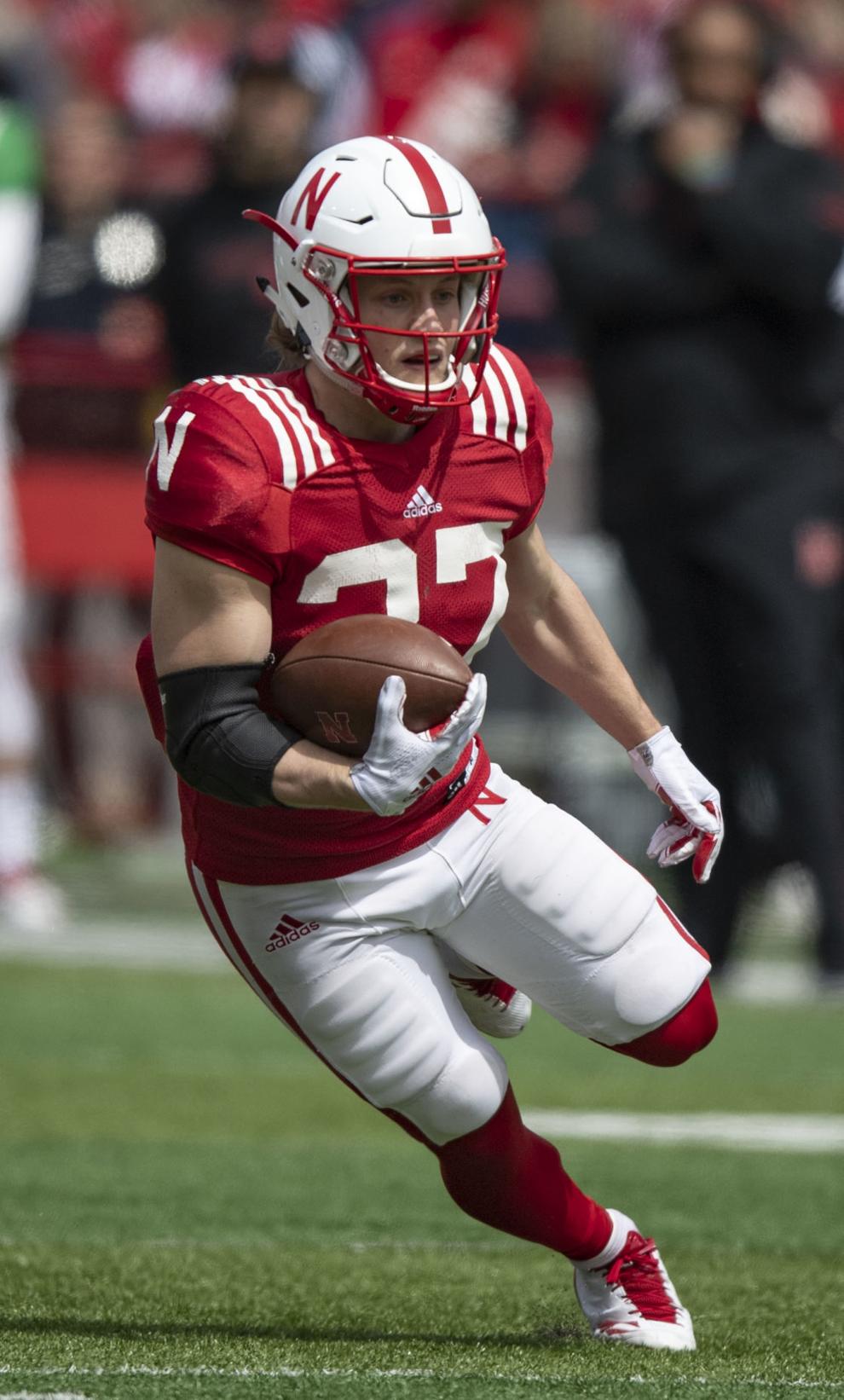 Spring Game, 4.13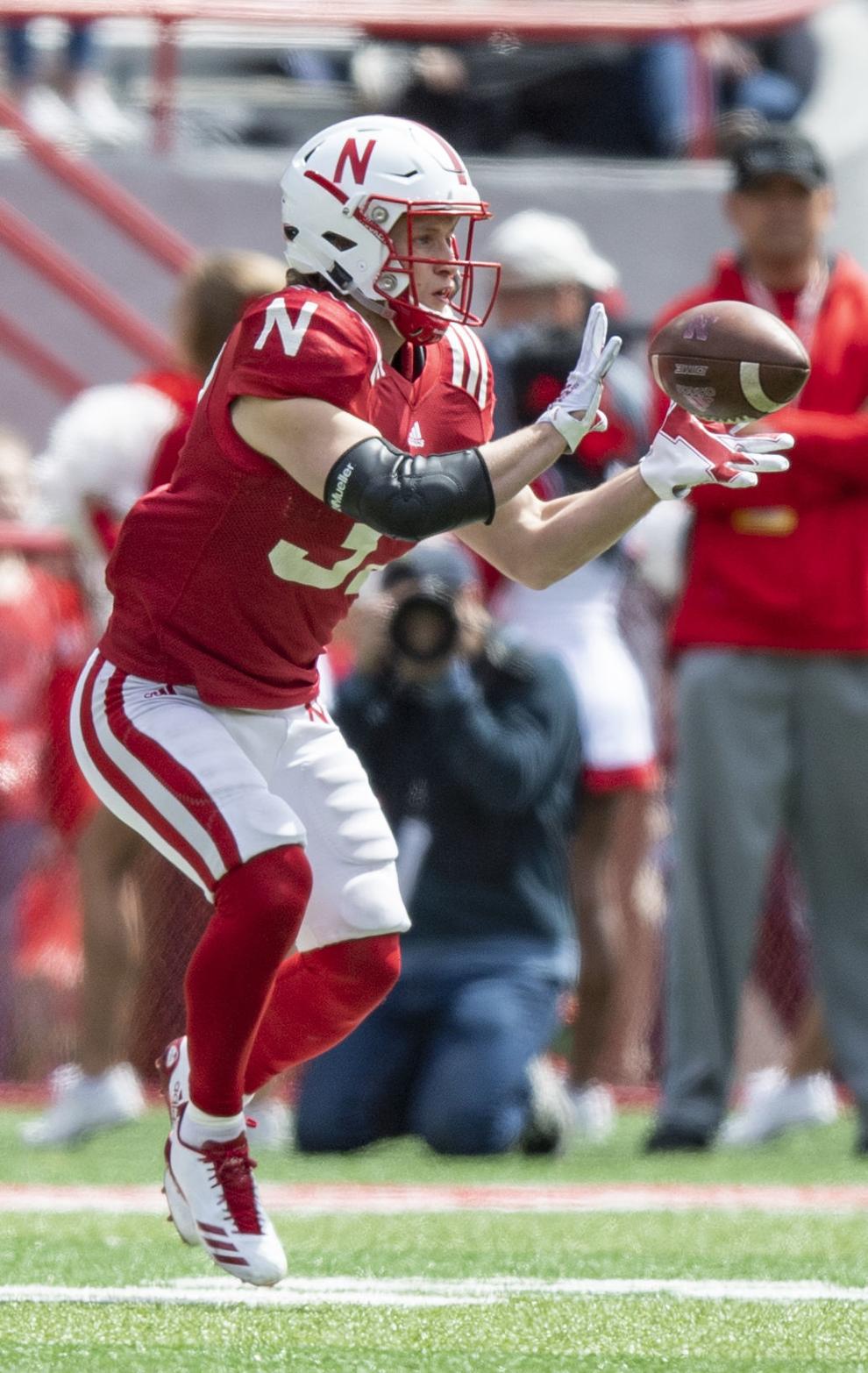 Spring Game, 4.13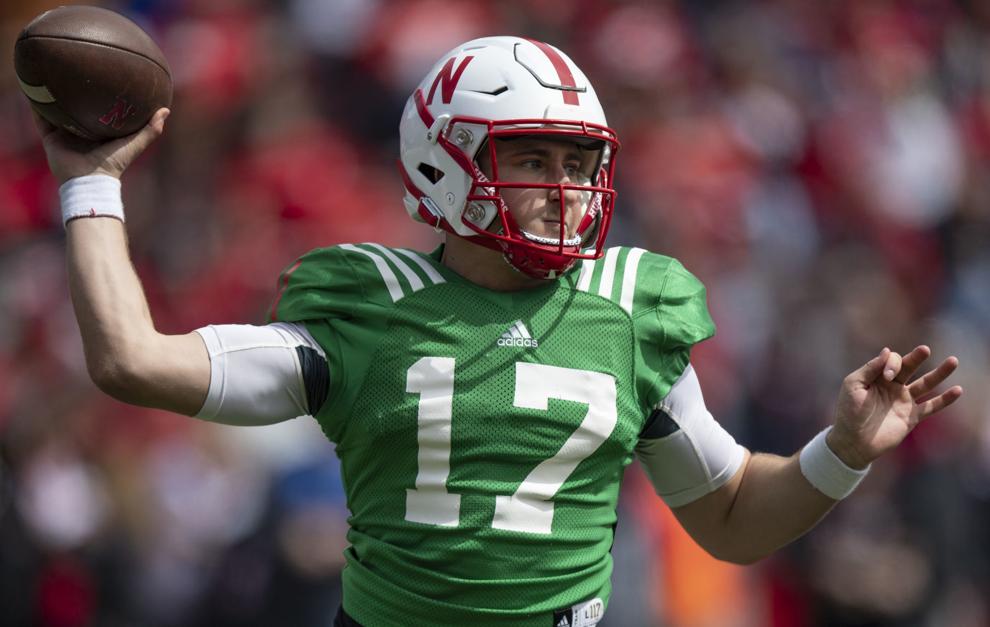 Spring Game, 4.13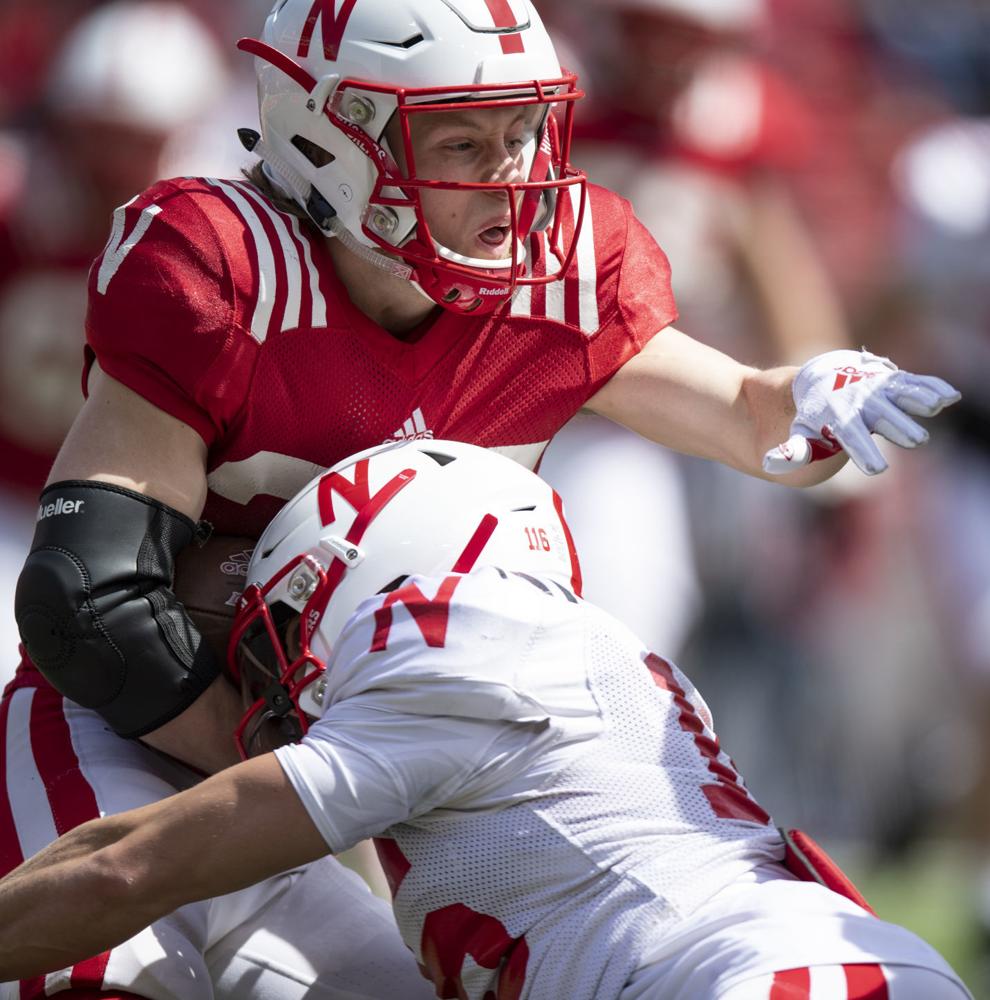 Spring Game, 4.13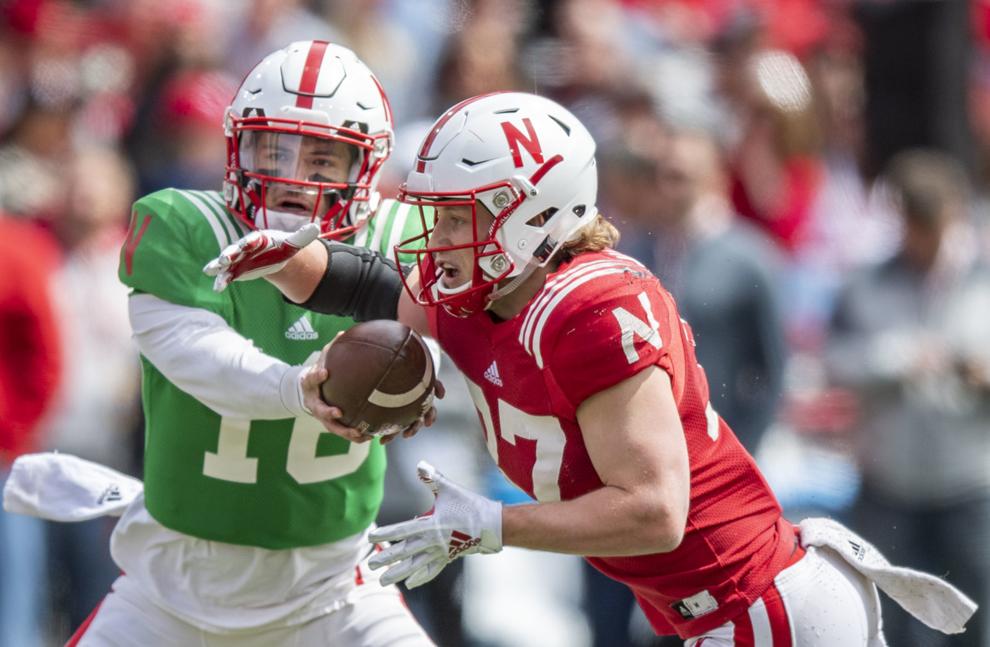 Spring Game, 4.13