You've no doubt heard all about the strength of Nebraska's 2018 schedule. It is indeed a bear.
But the nonconference part is actually pretty manageable. Perhaps the Huskers can pick up some steam in September with home games against Akron, Colorado and Troy. The toughest of the three appears to be Troy.
The best team on the schedule? Ohio State, hands down.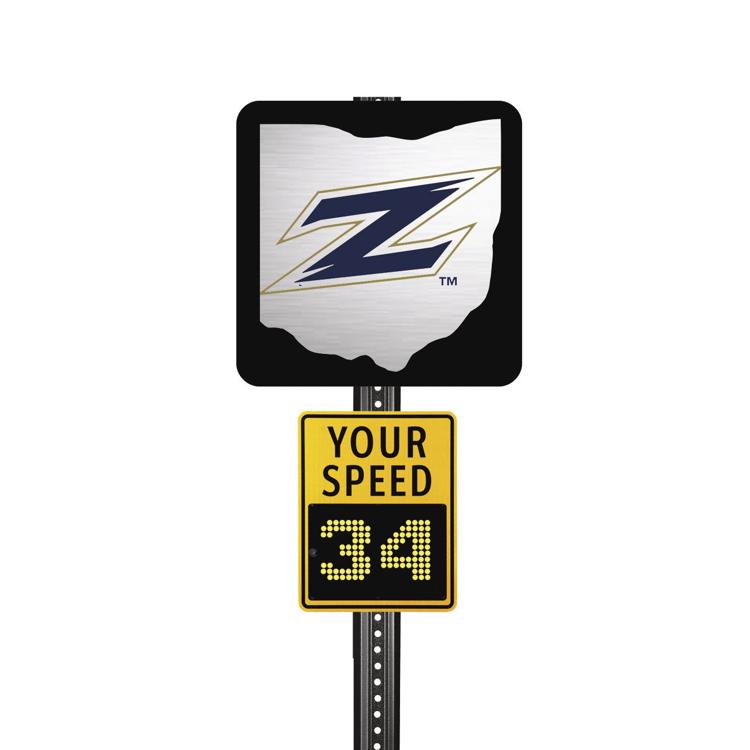 Sept. 1  |  7 p.m.  |  FOX  |  Memorial Stadium
Speed trap: Akron captured the Mid-American Conference's East Division last year. The Zips return only four players on offense but nine on defense, including senior linebacker Ulysees Gilbert, who recorded 140 tackles a year ago. Terry Bowden enters his seventh season as the Zips' head coach, so his culture and systems should be firmly in place.
Going through the motions: Openers are difficult to predict. Nebraska's performance, because of an entirely new coaching staff and a freshman at quarterback, could be extremely difficult to predict. As poorly as Nebraska played much of last season, the Huskers should have significant advantages in this game in overall talent and depth. Plus, it's pretty easy to imagine a raucous environment to kick off the Scott Frost era. Look for the Huskers to sprint away and win rather easily — and hold the Zips offense to fewer than 21 points.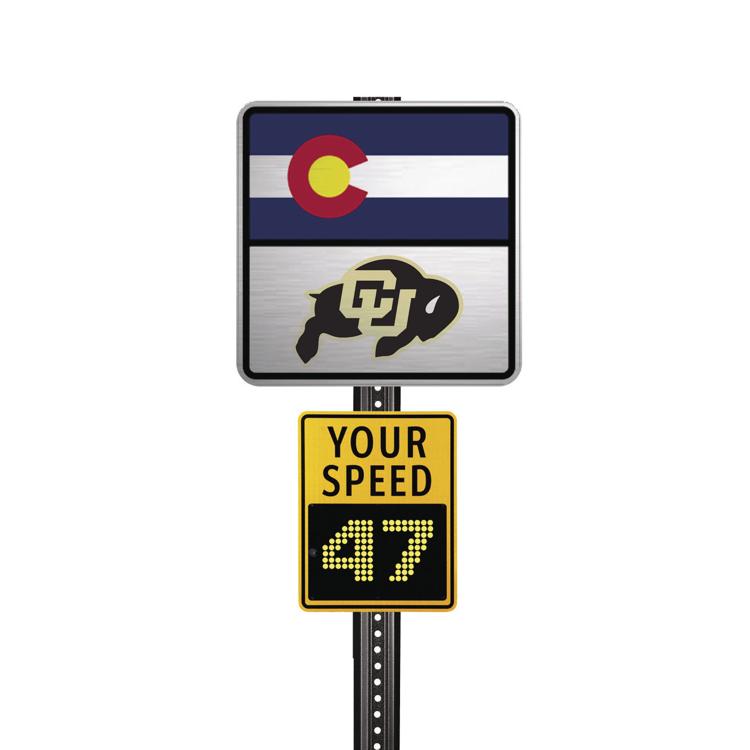 Sept. 8  |  2:30 p.m.  |  ABC  |  Memorial Stadium
Speed trap: Colorado returns its starting quarterback from 2017 in Steven Montez. Also, watch out for the Buffaloes' talent at the skill positions. As for Colorado's defense, it might be somewhat difficult to scout because as many as five junior-college transfers could play significant roles. The Buffs have some talent up the middle in inside linebackers Rick Gamboa and Drew Lewis and safety Evan Worthington.
Going through the motions: Colorado finished only 5-7 last season (2-7 Pac 12), and sixth-year head coach Mike MacIntyre is feeling some heat from the fan base, even though he won National Coach of the Year honors as recently as 2016, when the Buffaloes won the Pac-12 South. CU may play with some extra urgency. Then again, the Buffs open the season against bitter rival Colorado State on Sept. 1. Can MacIntyre's crew get revved up two straight weeks? This could be a close game, but Nebraska should pull away for the win.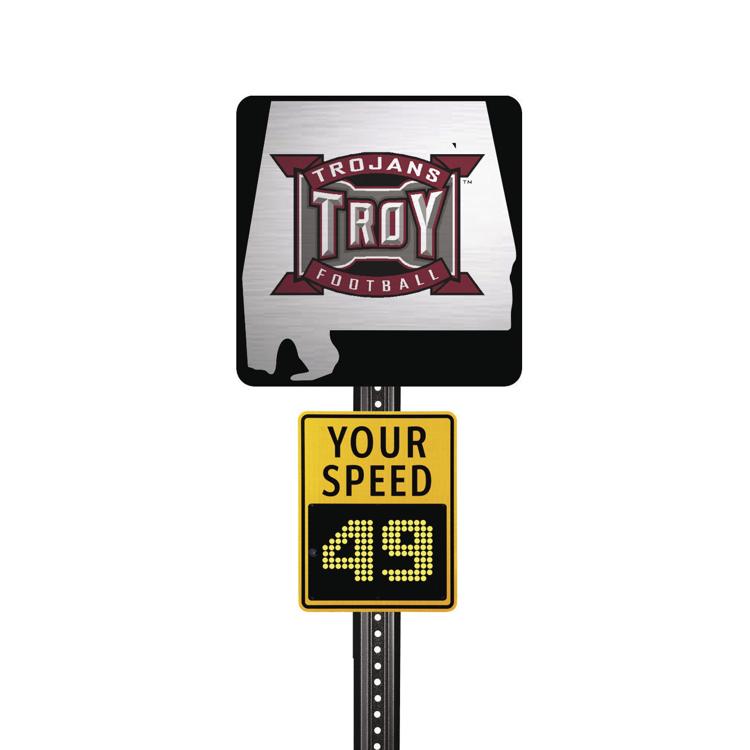 Sept. 15  |  11 a.m.  |  BTN  |  Memorial Stadium
Speed trap: Third-year head coach Neal Brown is 25-13 at the school, and the Trojans return 13 starters (seven offense, six defense) from last season's 11-2 squad (7-1 Sun Belt). Troy nearly upset Clemson in 2016 before falling 30-24 and won 24-21 last season at LSU. The Trojan defense was 24th nationally last season and returns ample talent.
Going through the motions: This sets up as Nebraska's toughest non-conference game. That said, it would be a lot tougher for Nebraska if Troy still had four-year starting quarterback Brandon Silvers, who was 21-5 over the past two seasons. Even so, the Trojans will come to Lincoln with plenty of skill-position talent, especially at the receiver positions, plus a defense that was tougher than any in the FBS last season in the red zone. This one could get uncomfortable.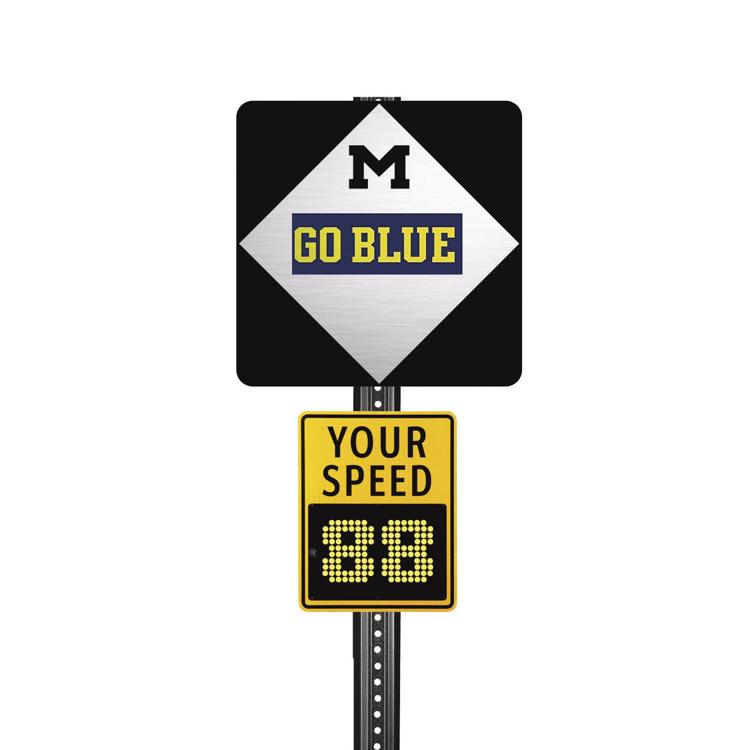 Sept. 22  |  TBA  |  Michigan Stadium
Speed trap: Michigan brings back most of the key pieces from last season's third-ranked defense. Consider: The Wolverines return 14 sacks between standout ends Rashan Gary and Chase Winovich; Nebraska had 14 sacks as a team last year. Meanwhile, Jim Harbaugh's offense ranked 105th in yards per game in 2017, but look for Ole Miss transfer quarterback Shea Patterson to pump life into the unit.
Going through the motions: We're guessing Nebraska coaches won't bring up in quarterback meetings that Michigan last season featured the nation's top pass defense. The Wolverines allowed only 150.1 yards per game, and only 5.9 yards per attempt. Yikes. There's probably no reason for Husker coaches to remind their young quarterbacks that Michigan Stadium holds 107,601. Yeah, this will be a major test for NU's offense. Thing is, Michigan may not be quite ready to put up a big number offensively, which could keep the game somewhat interesting.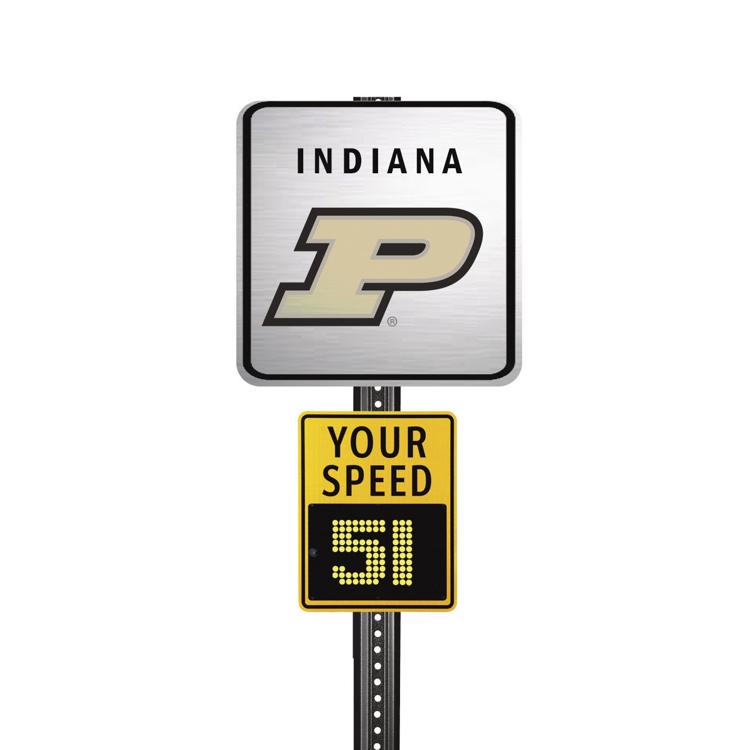 Sept. 29  |  TBA  |  Memorial Stadium
Speed trap: Purdue second-year head coach Jeff Brohm clearly knows how to formulate a potent offensive attack. That's his specialty. But give him ample credit for changing the culture of the entire program last season. The Boilermakers finished 7-6 overall (4-5 Big Ten), and beat Arizona 38-35 in the Foster Farms Bowl. The offense, with eight returning starters — including four along the line — has a chance to be salty, but the defense returns only four starters.
Going through the motions: Nebraska should be able to put a lot of stress on Purdue's defense — a bit more stress than the Boilermakers can put on the Blackshirts. Both of Purdue's quarterbacks, Elijah Sindelar and David Blough, are coming off serious injuries. But the Boilermakers do have a deep stable of running backs that could make life tough on Erik Chinander's crew if it doesn't come prepared.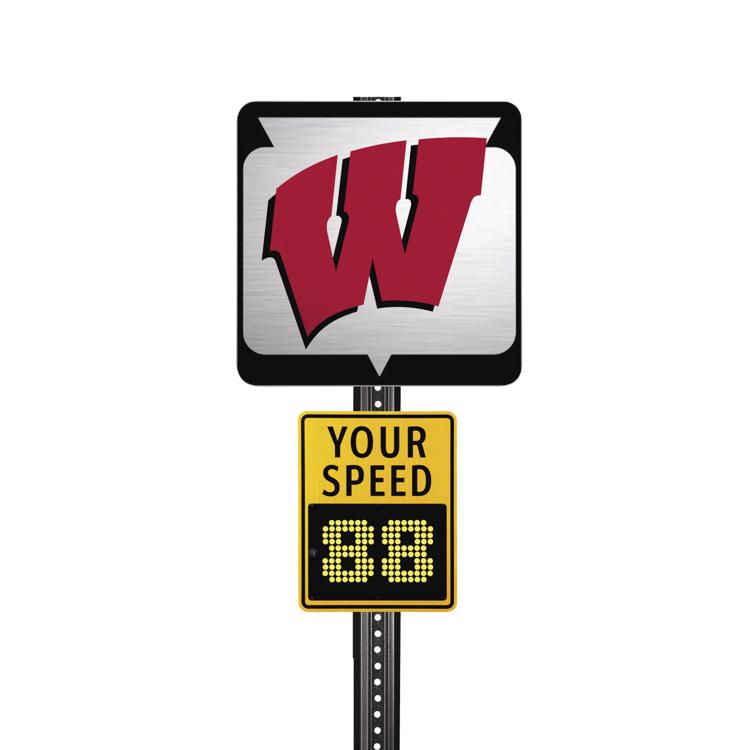 Oct. 6  |  TBA  |  Camp Randall Stadium
Speed trap: Wisconsin mauled Nebraska's defense last season in Lincoln to the tune of 22 straight rushing plays in the fourth quarter as the Badgers pulled away to win 38-17. Guess what? Wisconsin returns 10 players on offense from the team that defeated Miami 34-24 in the Orange Bowl last December. The Badger offensive line should be one of the nation's best, with three projected NFL first-round picks. Oh, yeah, we should mention the return of running back Jonathan Taylor, who rushed for 1,977 yards last year as a freshman.
Going through the motions: Maybe, just maybe, Nebraska can put some stress on a Wisconsin defense that returns only three starters from a unit that ranked second nationally last season. We're guessing Jim Leonhard, the Badgers' second-year defensive coordinator, will find some quality answers for key questions at defensive end and cornerback. Fourth-year head coach Paul Chryst told reporters at Big Ten Media Days that this may be a season in which his offense has to carry the defense a bit.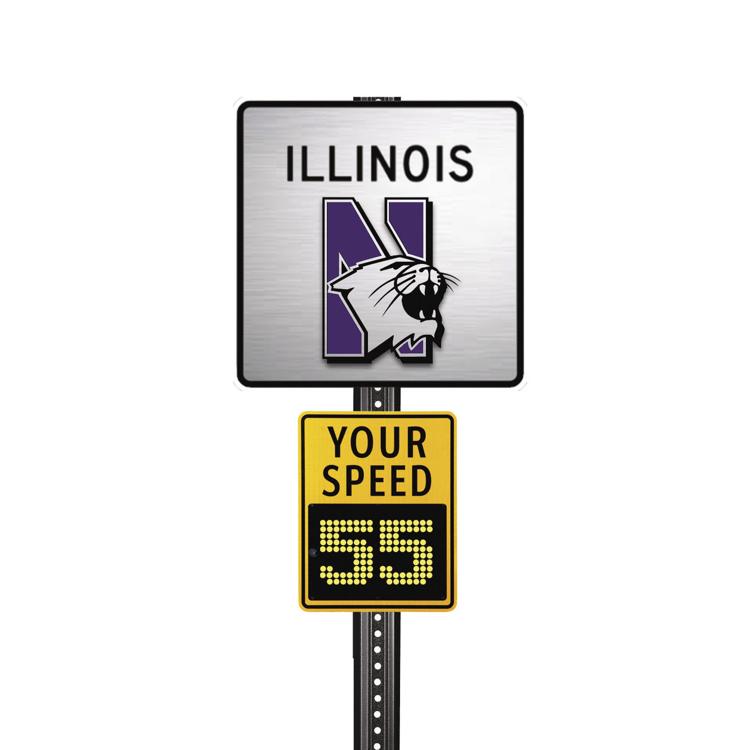 Oct. 13  |  11 a.m.  |  TV TBA  |  Ryan Field
Speed trap: Northwestern could be difficult to wrestle down because of its strength on both lines. The Wildcats return four starters along their offensive line and on defense boast one of the Big Ten's best pass-rushing tandems in ends Samdup Miller and Joe Gaziano. Miller and Gaziano combined for 14.5 sacks last season. Meanwhile, Paddy Fisher and Nate Hall are two of the league's best linebackers.
Going through the motions: The big question in Northwestern's camp is the status of senior quarterback Clayton Thorson, who suffered an ACL tear in the Wildcats' 24-23 bowl win against Kentucky. The coaching staff has been preparing backup QBs, including junior TJ Green, with a greater sense of urgency than usual. That said, this is a program with momentum. Its 27 wins in the last three seasons are eight more than Nebraska's managed, a somewhat startling stat when one considers Northwestern's recruiting limitations.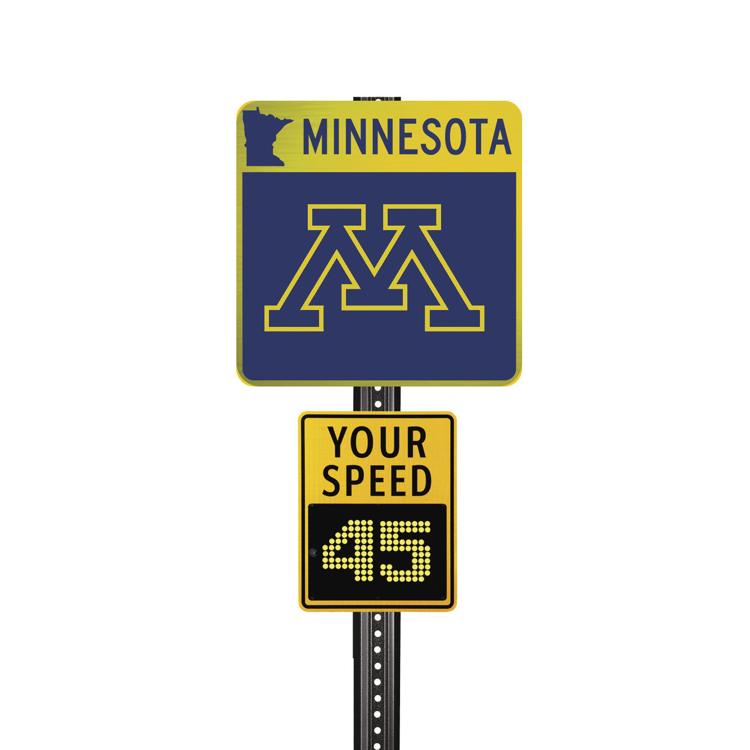 Oct. 20  |  TBA  |  Memorial Stadium
Speed trap: It would seem pretty disrespectful to Minnesota's program to not site one glaring reason why the Gophers could give Nebraska fits. After all, one of the Huskers' most embarrassing losses in recent memory occurred just last season in Minneapolis — a 54-21 setback. The Gophers went on to lose their final two games, 39-0 to Northwestern and 31-0 to Wisconsin.
Going through the motions: Second-year Minnesota head coach P.J. Fleck once again has serious questions at quarterback. The lack of production at that position last season resulted in a unit that ranked 122nd nationally in passing yards per game (126.1). Whoever wins the QB job this season could benefit from having some salty skill-position players, including tailback Shannon Brooks and receiver Tyler Johnson. Minnesota's defense is legit and likely will cause Nebraska problems.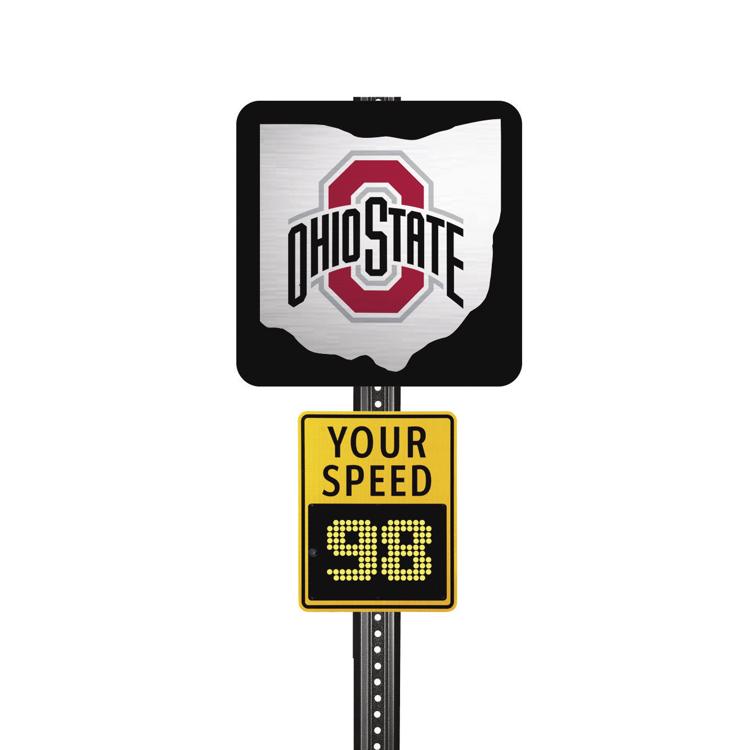 Nov. 3  |  TBA  |  Ohio Stadium
Speed trap: You saw what happened last Oct. 14 in Lincoln, right? Ohio State often did whatever it wanted in a 56-14 triumph. You saw what happened Nov. 5, 2016, in Ohio Stadium, right? The Buckeyes battered the Huskers to the tune of 62-3. We're guessing Nebraska has a psychological mountain to climb before it sincerely believes it can defeat Ohio State in the Horseshoe. 
Going through the motions: Let's see. Ohio State returns its top seven receivers and top two running backs. The Buckeyes' defensive line again will be a bear to block (although linebacker is a concern). The secondary is loaded with talent. The Zach Smith-Urban Meyer scandal is bound to have an impact on the season, although it's impossible to quantify how much of an impact. Even if OSU is unfocused, it probably won't have much trouble in this game.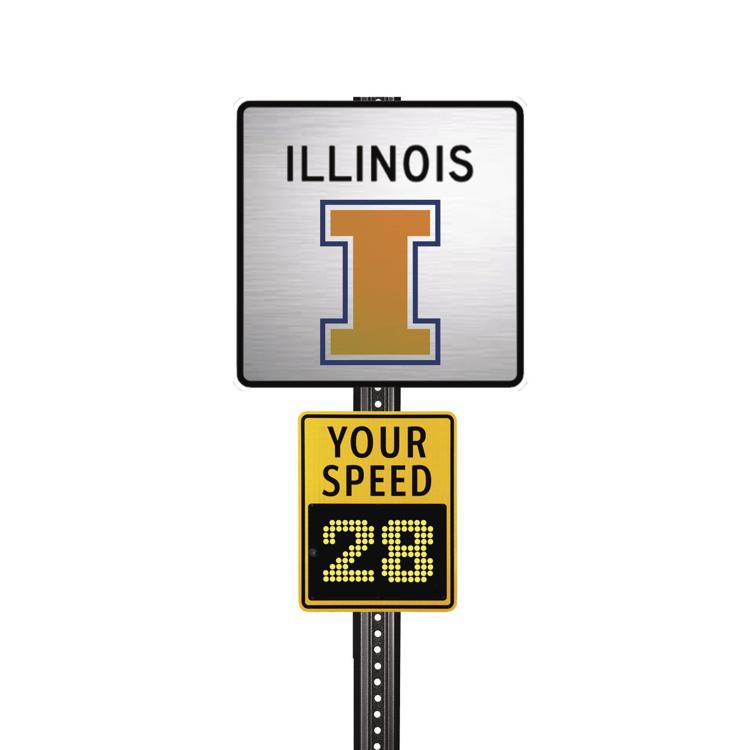 Nov. 10  |  TBA  |  Memorial Stadium
Speed trap: Third-year Illinois head coach Lovie Smith hired former Arizona assistant Rod Smith as offensive coordinator with plans to spread the field using a variety of formations. That could create a degree of stress for the Blackshirts. Also, there's this: The third year was a charm for previous Illini coaches Ron Turner, Ron Zook and Tim Beckman. Each made it to a bowl in Year 3. But reaching a bowl seems like a colossal long shot for Smith, who's 5-19 at the school and just 2-16 in the Big Ten.
Going through the motions: Illinois lost 10 straight games to end last season. The Illini just don't seem equipped to go on the road and beat a representative Big Ten team — although the possibility of a major upset always looms. As bad as Nebraska was last season, an Illinois win in this game would be a sizable upset.
Nov. 17  |  TBA  |  Memorial Stadium
Speed trap: This conversation has to start with quarterback Brian Lewerke, whose talent, toughness and versatility make him arguably the most challenging QB on Nebraska's schedule. The 6-foot-3, 215-pound junior adds an intriguing element to the Spartans' two-back, between-the-tackles identity. As for Sparty's defense, look out. It returns nine starters from a unit that ranked second nationally in run defense last year and No. 7 overall.
Going through the motions: Nebraska's 39-38 upset of then-No. 6 Michigan State in 2015 was Mike Riley's best win as the Huskers' head coach. The Huskers were coming off a 55-45 loss to Purdue, so beating Sparty was a bit of a stunner. The same would be true this year, or so it appears in the preseason. Mark Dantonio has 19 starters back from a squad that pounded Washington State 42-17 in the Holiday Bowl.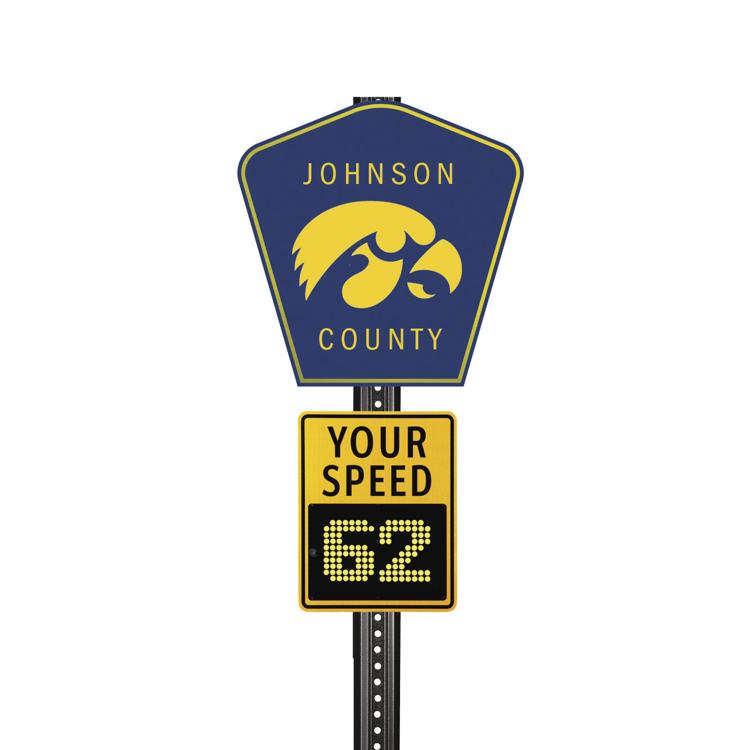 Nov. 23  |  11 a.m.  |  FOX  |  Kinnick Stadium
Speed trap: Iowa returns seven starters on offense — you know, the offense that racked up 56 points in Lincoln last November. Two of those starters are quarterback Nate Stanley and tight end Noah Fant. The 6-5, 241-pound Fant reached the end zone 11 times last season, a record for a Hawkeye tight end. Iowa's defense was hit hard by attrition but still features arguably the best group of ends in the Big Ten.
Going through the motions: This series has become downright wicked for Nebraska, as Iowa has won four of the last five games — three of those in convincing fashion. This season, Nebraska's skill players should be able to apply significant pressure to Iowa's back seven. But the Hawkeyes always play the Huskers with a hard edge. Kirk Ferentz's crew has flat-out wanted it more than Nebraska, especially in the last three years. Scott Frost has to change that mentality, pronto.