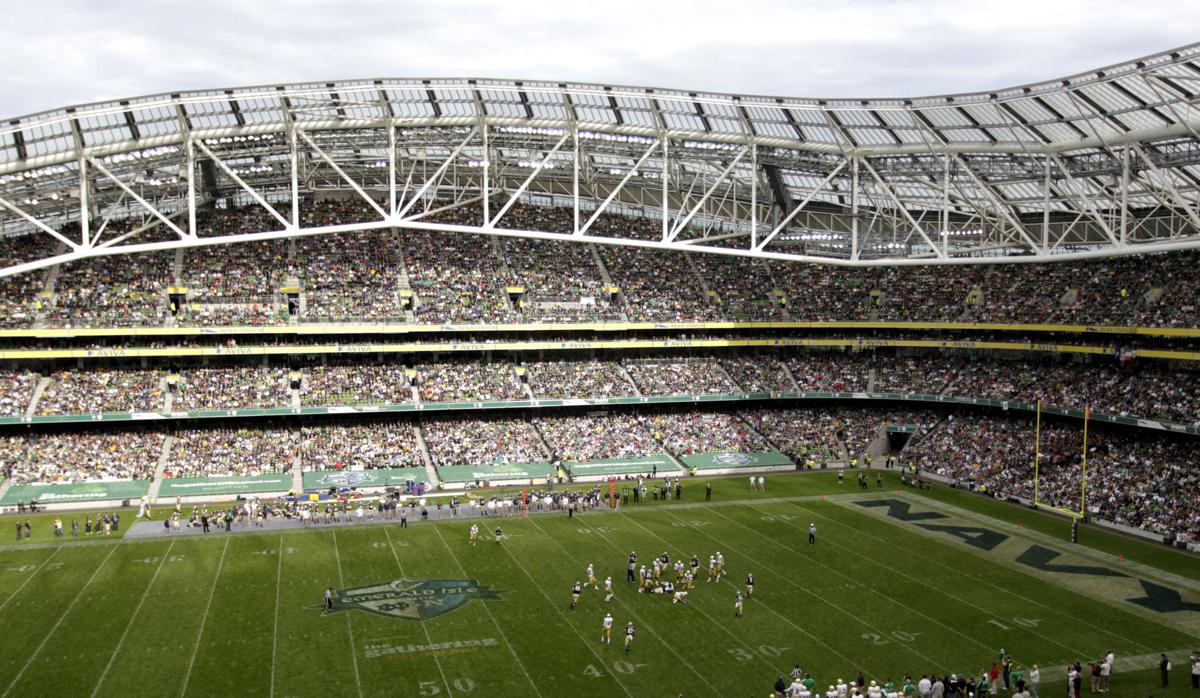 Nebraska football may have to wait only one extra year before it goes overseas to play. 
Plans are in the works for the Huskers to travel to Ireland for the 2022 Aer Lingus Classic in Dublin for a game on Aug. 27, multiple sources told the Journal Star.
Reached Wednesday, Nebraska athletic director Bill Moos said plans for the 2022 trip haven't been finalized, "but it would be something we're interested in if the opportunity presents itself." 
"It's an exclusive television window to a broad audience of fans who are hungry for the college football season to start," he said. 
Three sources said that Northwestern is Nebraska's most likely opponent. Currently, Nebraska is slated to host three straight nonconference opponents — North Dakota, Georgia Southern and Oklahoma — to open the 2022 season. However, because of financial considerations it's highly unlikely Nebraska would give up a home game to play overseas, limiting the options to road conference opponents. 
The Huskers are slated to visit Northwestern on Oct. 8.
If Nebraska does indeed play in Ireland on Aug. 27, 2022, it will either have to move its game against North Dakota from Sept. 3, buy out the FCS Hawks altogether or play Sept. 4 on regular rest after flying back to the United States.
Moos said Nebraska hasn't made any decisions about how it might approach that scenario. 
"We won't turn that page until we've read the first one," he said. 
Northwestern is currently slated to travel to Indiana on Sept. 4.
The Big Ten recently rearranged its 2021 conference slate due to scheduling conflicts created by the coronavirus pandemic and a shortened 2020 season, and the league would have to allow for at least a couple of games to be moved around to facilitate the Huskers and Wildcats squaring off on Week 0 in 2022. 
Nebraska clearly is an attractive option for the operators of the Aer Lingus Classic. John Anthony of Anthony Travel told the Journal Star in January 2020 — three months after the original date with Illinois was announced — that Husker fans were powering ticket sales at a record pace.
"We were thrilled with the initial response by fans — it was huge right out of the gate," Anthony said.
The pandemic, though, created too much uncertainty and ultimately led to both the 2020 game between Notre Dame and Navy and the 2021 game between Nebraska and Illinois to be canceled.
Reached Wednesday, Anthony said Aer Lingus Classic officials are in talks with "several" teams about games in the coming years, but no matchups have officially been set. 
"We hope to settle on plans for 2022 within the next month or two," he said.