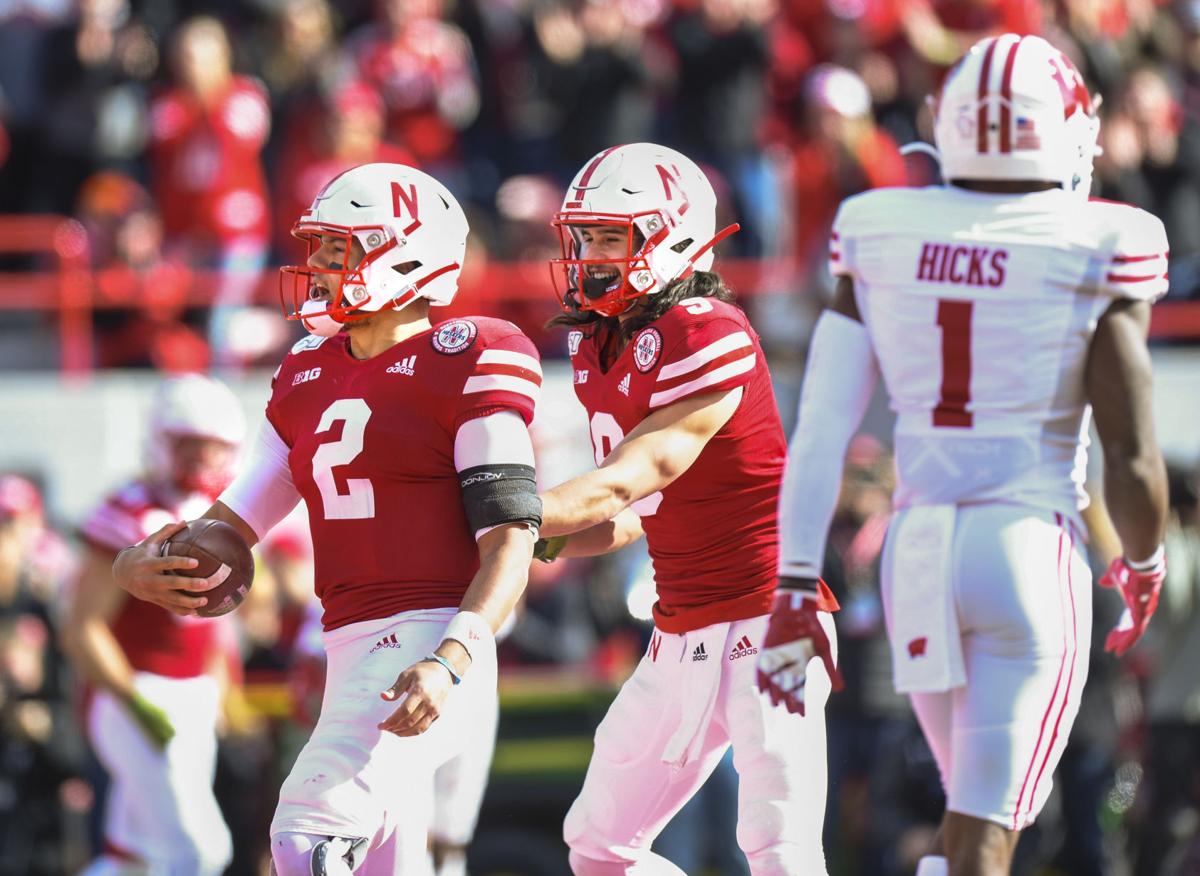 We know Nebraska's 2020 football schedule now. The fun just ramped up a notch. 
1. The perception is the Big Ten threw down the hammer on Nebraska. It did do that to a certain extent, but be careful with that narrative.
"You wanted football, you got it," one of the Fox analysts said immediately with a degree of sarcasm after the Week 1 game pitting Nebraska and Ohio State at the Horseshoe was announced Saturday morning. 
So, Nebraska gets both Ohio State and Penn State on its schedule — two preseason AP top-10 teams in the first four games. It seems unbalanced compared to, say, Wisconsin's schedule, which has crossover games against Michigan and Indiana. 
But here's the deal: Ohio State and Penn State likely were going to be Nebraska's crossover opponents no matter what based on the Huskers' original 12-game schedule. That's what the Big Ten used as a guidepost. Ohio State is Nebraska's protected crossover opponent in the current six-year period (although Nebraska athletic director Bill Moos says it isn't a contractual obligation). What's more, the Huskers' only home game against an East foe on their original schedule was against the Nittany Lions. NU was originally scheduled to play Rutgers on the road. 
So, the formula just worked out this way, and Nebraska needs to fully embrace the challenge, without complaint. They can leave that to fans. 
"My job is to provide my school with the very best opportunity in a great conference to have success, and this one's going to be tough," said Moos, who was on the Big Ten scheduling subcommittee that helped put together the new schedule. "This football team has a chance to be really good, but it doesn't look like we're getting a lot of breaks here."
Even so, I was heartened by how many Husker fans had a "bring it on" attitude as the schedule was being announced. 
Moos always has plenty of fight in him.
As for that Ohio State trip, "We're sure as hell not going to forfeit," he said. 
On the other hand, the early part of Nebraska's schedule is especially rugged. The Big Ten indeed may have had something to do with that.
Bottom line, Scott Frost and company need to regard it as a prime opportunity. 
I harken to "Summer of '69" by the great Bryan Adams.
"Ain't no use in complaining when you've got a job to do ..." 
2. Nebraska has been aggressive (without being reckless) in its approach to preparation during the pandemic. Will it pay off?
One of the most intriguing elements of the coming season will be to watch closely how well Nebraska plays out of the gate. I'm guessing it'll be strong right away. The Huskers, unlike at least a few teams in the Big Ten, have been "all-in" in terms of wrestling with the coronavirus and wanting badly to play.  
They had nearly 100 players in town in late April — almost all of their key players — doing voluntary workouts. Yes, voluntary. But there was organization, make no mistake. Bottom line, Nebraska will be more prepared than most Big Ten teams for a pandemic season. 
Trouble is, Ohio State has had a similar mindset, and Urban Meyer said Saturday morning that the Buckeyes' offense has 11 NFL-level players.
Nebraska will do well to get to 4-4 heading into the ninth (to-be-determined) game against an East opponent. 
Look at the first four games. It's a little scary.
I always talk about Nebraska's run defense. The Huskers allowed 5.7 yards in Big Ten play last season, and now face Ohio State, Wisconsin and Penn State in three of their first four games. 
The Nittany Lions are probably the best running team of those three. It's just extremely difficult to imagine the Huskers upsetting either James Franklin's crew or Ryan Day's. 
But, as Bryan Adams says, there's no use in complaining.
4. Wisconsin is the pick to win the Big Ten West, and you know who's going to win the East.
OK, that's not exactly going out on a limb. But, hey, I haven't even finished my first coffee as I write this.
The Badgers are loaded on defense, especially along the line and in the secondary. They have a solid quarterback in Jack Coan who has a ton of experience and is the clear-cut favorite to be the starter again this season. Plus, Paul Chryst's crew has a manageable schedule. Yes, going to Ann Arbor will be a bear. But their other crossover game is against Indiana at Camp Randall. They also get Minnesota at home. 
As for Ohio State, not only are the Buckeyes loaded with talent, their schedule may be the easiest of all the East teams. 
Be the first to know
Get local news delivered to your inbox!