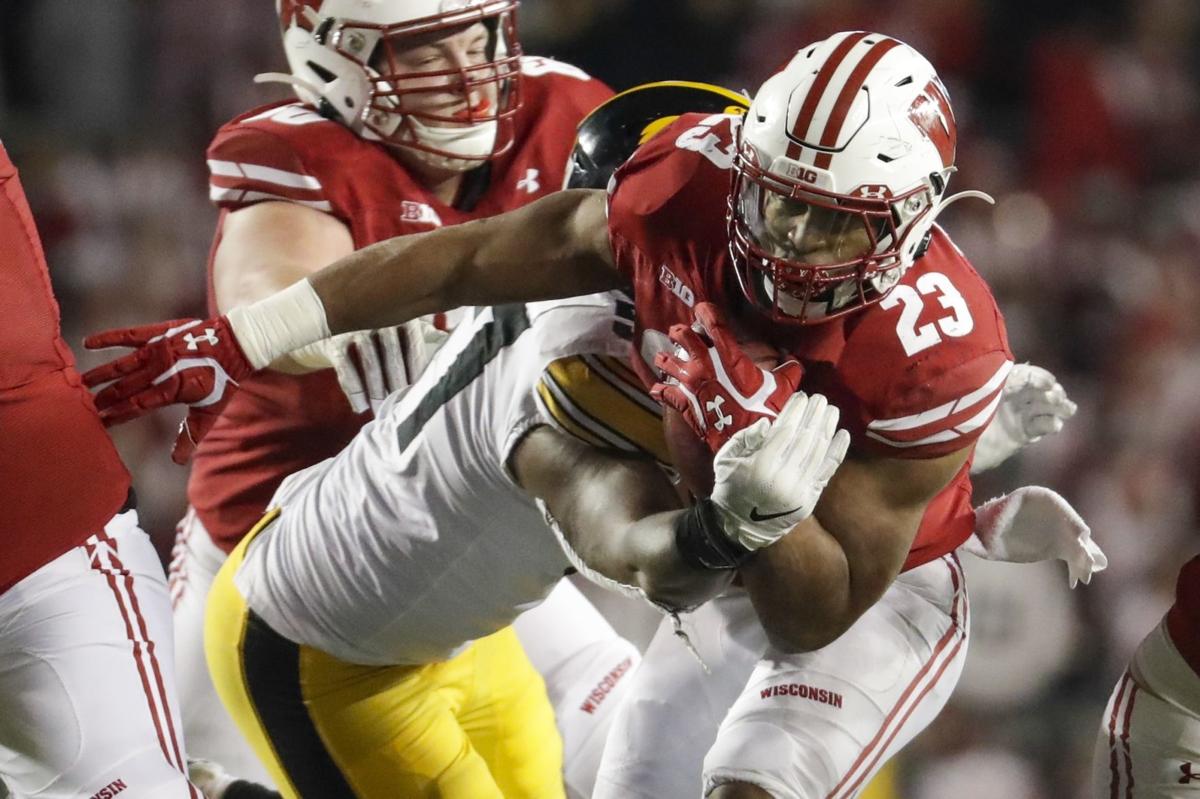 Location: Madison, Wisconsin.
Coach: Paul Chryst (fifth season, 68-33 overall, 49-14 at Wisconsin).
Record: 7-2, 4-2 Big Ten.
Rankings: 15th AP, 15th Coaches, 14th College Football Playoff
Offensive averages / national rank
Defensive averages / national rank
Special-teams averages / national rank
You have free articles remaining.
Why you may need Rolaids
1. You know why. Nobody in the Big Ten, save for Ohio State, dominates Nebraska like Wisconsin. The Badgers have won six straight in the series and seven of eight since the Huskers joined the league, and most of those victories haven't been close. And at this point in Nebraska's rebuild, there might not be a worse matchup for the Huskers.
2. All the things Wisconsin does best are the same things Nebraska does the worst. It starts with the Badgers' power running game behind a skilled offensive line and star back Jonathan Taylor. Nebraska, meanwhile, ranks 13th of 14 Big Ten teams in rushing yards allowed in conference games. The Badgers don't make mistakes. Nebraska invents new mistakes every week. Wisconsin has an easily identifiable style, and plays to it. Nebraska seems to be searching for something every game.
3. Wisconsin Taylor has played two games against Nebraska, and rushed for 470 yards and five touchdowns. Two years ago in Lincoln, Taylor had a 75-yard touchdown run on his way to 249 yards and two scores. Last year, it was a powerful, gliding 88-yard scoring gallop as he finished with 221 yards and three touchdowns. He is, quite simply, one of the best running backs in Big Ten history.
Why you might chill
1. Beating Wisconsin would certainly be a tall task for the Huskers, but it's not the impossible mountain that it may seem. The Badgers lost at Illinois as a 30-plus point favorite, and that was with the Illini having lost their previous four games. The Badgers led Iowa 21-6 last week, then Iowa started throwing the ball all over the place and got within a failed two-point conversion of tying the game. No one is saying things will be easy Saturday, but at least there is something resembling a blueprint for success.
2. One of the best games of Adrian Martinez's career came against Wisconsin last season. As a freshman, Martinez threw for 384 yards and two scores, and rushed for 57 yards on 13 carries. His 441 yards of offense that day were a career best until he went for 446 against Illinois this season. Martinez would be the first to admit this season hasn't gone as he planned. But perhaps he can find a way to recapture some of that magic he showed against the Badgers.
3. The last two matchups between these teams in Lincoln haven't, in the grand scheme of this series, been abject disasters. Is that a weak argument? Probably. But this was a tie game in the third quarter the last time the Badgers were in Lincoln, in 2017, and that Husker team finished 4-8. In 2015, Wisconsin needed a 46-yard field goal with four seconds left to eke out a 23-21 win. It doesn't have to be pretty for Nebraska. But if the Huskers can get out of their own way, maybe the home atmosphere gives them a boost.
Wisconsin's Taylor is just 160 yards from passing two-time Heisman Trophy winner Archie Griffin for second place on the Big Ten's all-time rushing list.
How about another Taylor stat? The running back needs 167 yards to pass one of the sport's all-time greats, Herschel Walker, for most rushing yards by an FBS player through his junior season.
Wisconsin is 13-3 in the month of November under Paul Chryst.
Press coverage
Colten Bartholomew covers Wisconsin football for the Wisconsin State Journal.
Is there anything specific Wisconsin found during its bye week that helped it against Iowa?
I think they found a way to create explosive plays without it having to be from Jonathan Taylor. Quintez Cephus' two catches down the sideline against Iowa showed he doesn't need much room to catch passes and gain yards, and using Danny Davis' speed in multiple ways paid dividends. But the offensive line got healthy and finally started getting the push the Badgers were accustomed to early in the season, and that's the backbone of the offense.
How important was that performance for the Badgers after the previous two results?
It was very important, because it kept them in the hunt for the Big Ten West Division championship. I think it showed also that they put that Ohio State loss behind them. When you get that thoroughly beat, it can linger, but Wisconsin played well against a solid Iowa team in a must-win situation.
What allowed Wisconsin to get back to its normal self on defense against the Hawkeyes?
First and foremost, Iowa doesn't have the explosive athletes that an Ohio State or Illinois have. The Hawkeyes hit one big pass play late in the fourth quarter, but other than that, couldn't break away from many tackles to gain big chunks. Even though Iowa's talented tackles kept Nate Stanley clean, Wisconsin was able to hang with receivers in coverage better than the two previous weeks.
This has clearly been a one-sided series since Nebraska joined the Big Ten. How do Wisconsin's players view this game?
I'll let Wisconsin senior outside linebacker Zack Baun answer this question. Here's what he said Monday:
"It's just another game, another football game. The trophy's never left here, so I don't think it's a rivalry yet. Maybe it was before, but it definitely isn't anymore."
The statistics are obvious, but is there a way yet to put in context how Jonathan Taylor stacks up with Wisconsin's all-time great running backs?
It's difficult to say this, but I really believe he's second best behind only Ron Dayne. Taylor adding a receiving element to his game this year was a welcome sight for Wisconsin, but the way he has been able to dominate on the ground without much of a passing threat his first two years and an average passing game this season is extremely impressive. Ron Dayne is still No. 1 in my mind, because he carried Wisconsin to two Rose Bowls, but Taylor is approaching his status. If Taylor stayed for his senior year — extremely unlikely and I don't think he should — he could match or surpass some of Dayne's incredible statistics given his current pace.
Nebraska's foes for 2019