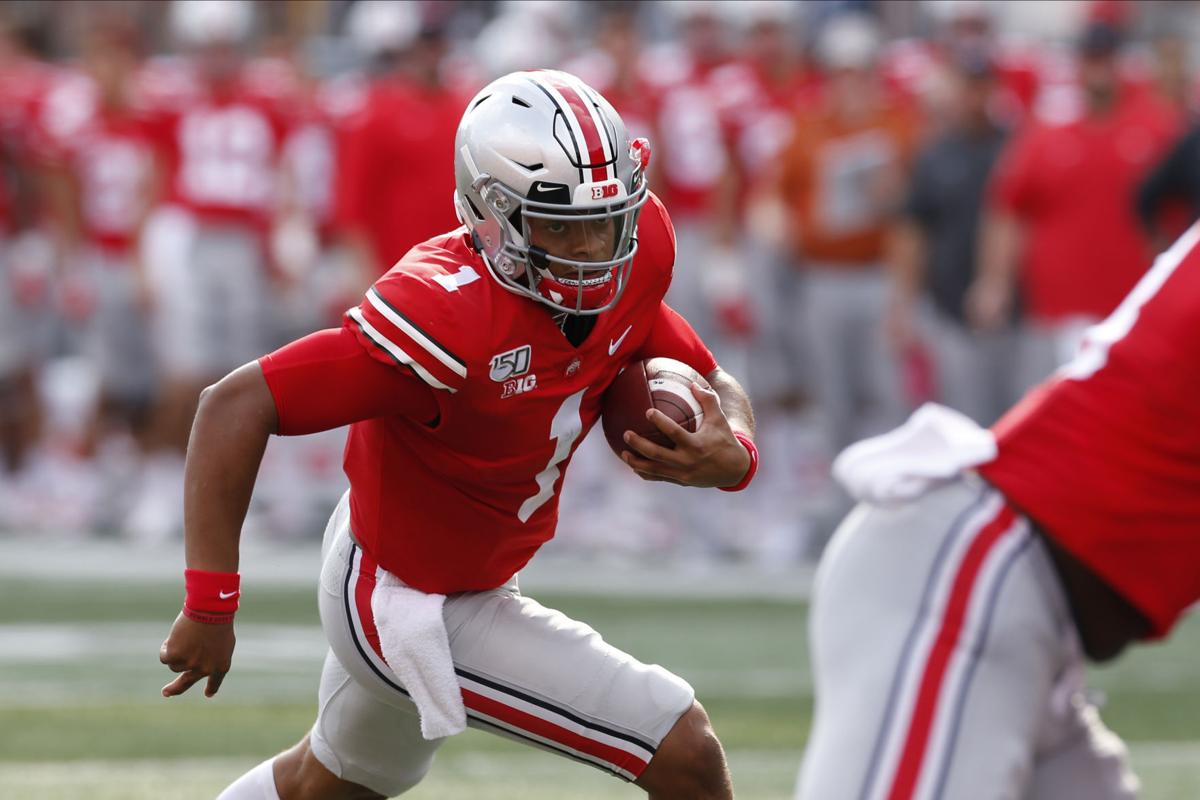 Location: Columbus, Ohio.
Coach: Ryan Day (7-0, second season).
Record: 4-0, 1-0 Big Ten.
Rankings: No. 5 AP, No. 6 coaches.
Offensive averages / national rank
Defensive averages / national rank
Special-teams averages / national rank
Why you may need Rolaids
1. Ohio State can do whatever it wants on offense. Now, the competition hasn't been great, or even good. Cincinnati is by far the best team the Buckeyes have faced, and that was a 42-0 Ohio State win. But the OSU offense has been humming in nearly perfect balance, averaging 262 rushing yards and 264 passing yards per game. It will be like nothing Nebraska's defense — a unit that is better than last season but still not great — has seen. The Blackshirts will likely have to hold Ohio State to less than 40 points for NU to have a chance. Can they do it? 
2. As good as the Buckeyes have been offensively, the defense has been even better. Junior defensive end Chase Young is a surefire top three pick in next spring's NFL Draft, and it's not unreasonable to think he'll be the No. 1 overall pick. Ohio State's secondary is littered with NFL talent, too. After a down year last season, a simplified scheme this year has all that talent playing with more discipline. 
3. Ohio State certainly won't be intimidated by the environment. Nighttime at Memorial Stadium is a different animal, but that didn't stop the Buckeyes from coming in and administering a 56-14 tail-kicking to Nebraska two seasons ago (under wildly different circumstances, of course). Ohio State is the show in the Big Ten; the biggest game on every league team's schedule. There isn't much this program hasn't seen or prepared for over the past decade.
Why you might chill
1. Nebraska has had its ups and downs in 2019, but the Huskers will be the best team Ohio State has seen. NU made it a game last year in Columbus, leading at halftime and pushing the Buckeyes deep into the fourth quarter, so there has to be belief among Nebraska's players that this game is there for the taking. That wasn't often the case before Scott Frost arrived. The task will certainly be difficult, but at least the Huskers know it isn't impossible.
2. The Buckeyes have had notable slip-ups each of the past two seasons. In 2018, Ohio State was 7-0 and rolling before going to Purdue and losing 49-20 for their only loss of a 13-1 campaign. In 2017, Iowa played one of the best games of the Kirk Ferentz era in routing Ohio State 55-24. If — if — Nebraska can make a few plays early, open up a multiple-score lead and keep the crowd in the game, do the Buckeyes' thoughts drift back to those games? It's at least in the realm of possibility.
3. Nebraska hasn't reached top gear yet. The Huskers have sputtered offensively and had breakdowns defensively and on special teams in each of their first four games. But NU has also seemed to improve in one way or another each time out. Perhaps getting over the hump, no matter how ugly it was, in winning on the road last week frees the Huskers of some unseen burden. Perhaps the fumbles disappear this week. Perhaps the kicking game isn't an issue. Perhaps, for the first time in a long time, Nebraska puts it together in a game that really matters.
Saturday will mark Ohio State's 45th appearance at ESPN's College GameDay location. The Buckeyes are 31-13 in their previous 44 appearances.
Ohio State has scored 20 or more points in 30 consecutive games, tied with Central Florida for the second-longest streak in the country.
Saturday will mark the ninth consecutive road game Ohio State has played at night. That's called being a big-time draw.
Press coverage
Bill Rabinowitz covers Ohio State football for the Columbus Dispatch.
What has your impression been of how Ryan Day has handled being Ohio State's full-time head coach?
It's been seamless, really. In fact, it's been a breath of fresh air. Urban Meyer is obviously a legendary coach, and his footprints are huge. But he grinded his assistants and players and after seven years, I think a change was beneficial for all involved. Day is ultra-competitive like Meyer, but he has a lighter touch. His personality is warmer and he hasn't seemed the least bit overwhelmed by the pressure that comes with being head coach at Ohio State, especially as a first-time coach. Of course, when you've outscored opponents 214-36, life should be pretty good. In other words, the real tests haven't started.
Seems odd to call a thousand-yard season with 10 TDs an off year, but how much different does J.K. Dobbins look this year after his statistics fell off a bit in 2018?
He does seem to be running harder, even angrier. A year ago, he put pressure on himself to try to make every run a big one because he knew he was sharing time with Mike Weber. Now he knows he's the bell cow and he's running with it. It helps that the offensive line has played well and that defenses have to respect Justin Fields' running ability, which they didn't last year with Dwayne Haskins Jr.
Probably a silly question, but has Justin Fields lived up to the hype at QB?
So far, he absolutely has. He might not be as naturally gifted a passer as Haskins, but he's close enough. He's proven he can make every throw, even the deep out from the opposite hash. He's overthrown a couple of deep balls, but who doesn't? Through four games, he still hasn't thrown an interception. For a guy his size, he has exceptional speed. There have been times I don't think he's gotten as much out of runs as he could have. Part of that is inexperience and part of it is that he knows he can't take unnecessary risks with OSU lacking depth at his position. His maturity and leadership have also been impressive. He really hasn't made any significant mistakes on or off the field.
Speaking of living up to the hype, how scary is Chase Young? Has he somehow been more dominant than expected?
Young is like Bosa III. In fact, he might be better than them, which is hard to imagine. He's strong, he's big, he's quick, he's powerful, he has good technique, he's relentless. Anything else you want? He was a difference-maker last year when he played on two sprained ankles. We're now seeing what he can do when healthy. If he keeps this up, he will be under serious consideration for top pick of next year's draft. Yes, he's only a junior, but there is zero chance he returns unless something completely strange happens.
Most people thought Ohio State would be really good, but has it been difficult at all to get a read on just how good the Buckeyes are based on the way they've handled their competition so far this season?
Simply stated, yes. I asked Ryan Day that question after the Miami game and even he said he's not sure how good this team is. The biggest difference between this year and last is that the defense is playing at the OSU standard. Last year, they were out of sync and undisciplined. They simplified their scheme while adding zone coverage to the back end, and the defense has been mostly suffocating. The expectation is that Nebraska will provide the toughest test yet, but from the limited amount I've seen the Huskers play, Nebraska is going to have to raise its game to be close to on a par with the Buckeyes. But that's why they play the games, right?
Nebraska's foes for 2019
Minnesota (Oct. 12)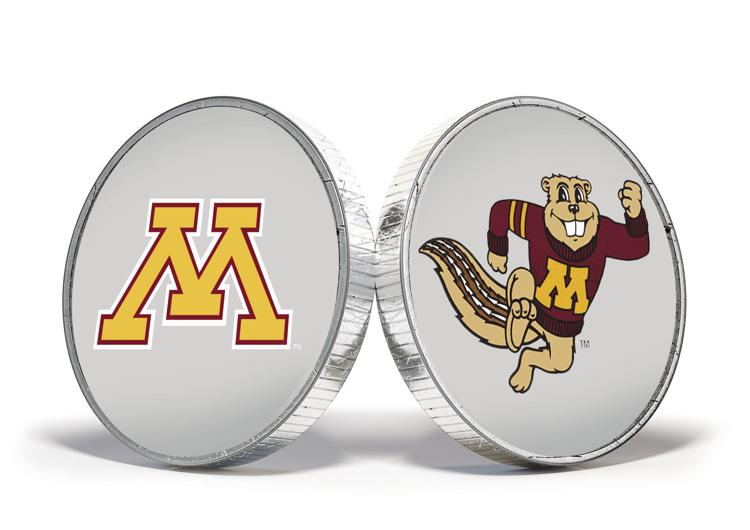 The good side (heads): Every player who did anything of note statistically returns offensively. Tyler Johnson and Rashod Bateman provide quality targets at receiver, and Mohamed Ibrahim, Rodney Smith and Shannon Brooks give Minnesota three excellent running backs.
The flip side (tails): Minnesota needs better QB play, whether it's Tanner Morgan or Zack Annexstad, to complement the rest of the weapons on that side of the ball. The 'D' improved after a coordinator change last year — does that momentum continue?
Indiana (Oct. 26)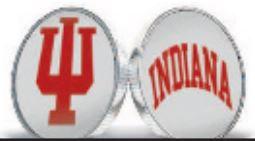 The good side (heads): A lot of talent back offensively, including quarterback Peyton Ramsey and running back Stevie Scott. Hoosiers are just good enough to play anyone tough.
The flip side (tails): The lack of overall depth will continue to keep this program down. The Hoosiers last season were seventh or worse in the conference in scoring offense and defense, rushing offense and defense, passing defense and total offense and defense. There just aren't enough horses in the stable.
Purdue (Nov. 2)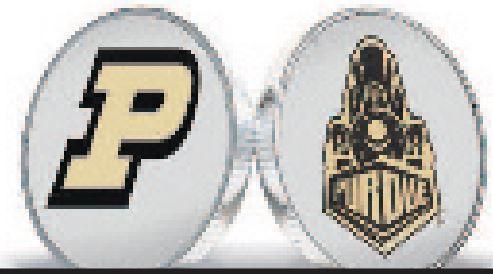 The good side (heads): Perhaps the best big-play offense in the league, with strong-armed quarterback Elijah Sindelar throwing to Rondale Moore. There are some holes to fill, but those two provide a good place to start.
The flip side (tails): If it weren't for Illinois, the Boilermakers would have had the worst defense in the Big Ten last season. Purdue allowed 30 or more points seven times, including four times in its last five games.
Wisconsin (Nov. 16)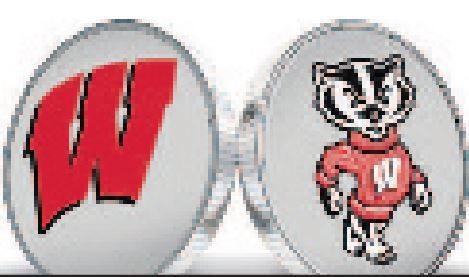 The good side (heads): No program has a more entrenched identity than the Badgers, even after a down year last season. That will allow the Badgers to weather the rough times that will undoubtedly come as they work to plug several holes on both sides of the ball.
The flip side (tails): Wisconsin has won in spite of its quarterback play for what seems like forever now, and that may continue in 2019. Four-star recruit Graham Mertz is an intriguing prospect, but he may not beat out Jack Coan for the starting job. UW could use a difference-maker at the position.
Maryland (Nov. 23)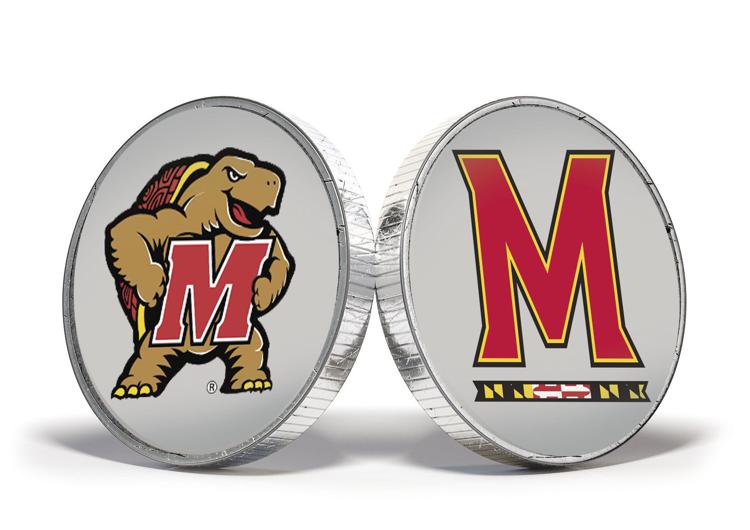 The good side (heads): New head coach Mike Locksley is an ace recruiter, and the Terps need all the bodies they can get. There are some interesting pieces, especially offensively, and Locksley should lure even more to College Park.
The flip side (tails): There might not be a more star-crossed team in the country when it comes to injuries. Maryland will have its fifth different opening-day starter at quarterback in the past five seasons, and already this year the Terps have lost promising sophomore receiver Jeshaun Jones for the season with a torn ACL.
Iowa (Nov. 29)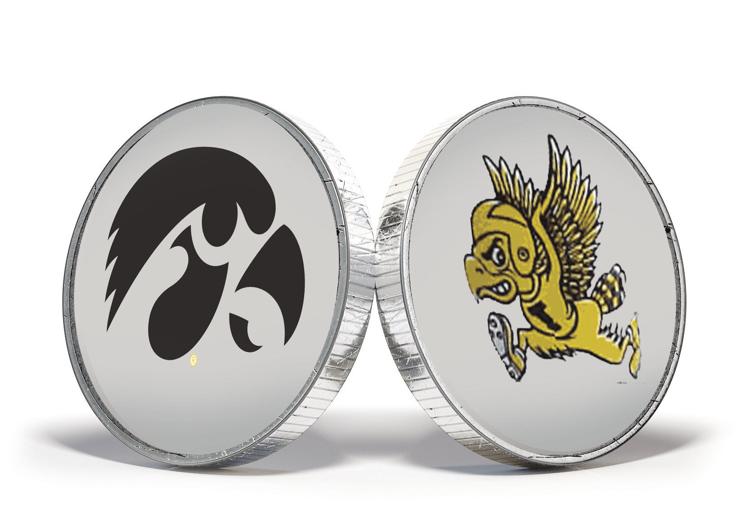 The good side (heads): The Hawkeyes will be able to control a lot of games with their defensive line, and there might not be a better team in the conference at getting after the quarterback. Big, tough and physical will go a long way when you're playing defense.
The flip side (tails): Even with a veteran quarterback in Nate Stanley and veteran tackles in Alaric Jackson and Tristan Wirfs, the offense just isn't dynamic. For a team built on running the ball Iowa wasn't particularly good on the ground last season, ranking 10th in the league in rushing.
Be the first to know
Get local news delivered to your inbox!