Location: DeKalb, Illinois.
Coach: Thomas Hammock (1-1, first season).
Offensive averages / national rank
Defensive averages / national rank
Special-teams averages / national rank
You have free articles remaining.
Why you may need Rolaids
1. In Ross Bowers, Northern Illinois has an experienced quarterback who's played at a high level. Bowers played in 14 games and started 13 at Cal in 2017 and 2018, throwing for 3,039 yards and 18 touchdowns (with 12 interceptions) in 2017. In his first career start in 2017, all Bowers did was throw for a career-high 363 yards and four touchdowns in a win at North Carolina. Like NIU as a program, Bowers has seen the bright lights and isn't afraid of them. The 6-foot-2, 200-pounder has completed nearly 65% of his passes for 528 yards and three TDs in his first two games at NIU.
2. The Huskies are tough against the run. NIU hasn't allowed a 100-yard rusher in 17 consecutive games, and has held eight of its last 16 opponents to less than 100 total rushing yards. No. 13 Utah got 193, but just one of 10 Utes ball carriers had more than 38 yards on the ground. Zack Moss, a rising star in the Utah backfield, ran for 80 yards, but averaged just 4.4 yards per carry. Not great news for a scuffling Nebraska ground game.
3. NIU has no problems playing field position and making opponents drive the field. It's a small sample size, but Northern Illinois has been really good at getting the opposing offense off the field. The Huskies are 13th in the country in third-down percentage defense, allowing first downs on just 24% of their third down tries. Through two games, the longest play against the NIU defense has gone for 42 yards. The longest rush is a 25-yarder.
Why you might chill
1. Adrian Martinez probably won't throw a pair of pick-sixes in the first quarter, for starters. This version of the Huskers seems much better equipped to respond to a rough performance than the 2017 unit that lost to NIU did. The Huskies won't make it easy, but don't expect Nebraska to just fold up the tent if things are a little tough early on. And there's no way this version of NU-NIU can be as weird as the last one … right?
2. Despite last week's fourth-quarter collapse, Nebraska's defense remains excellent against the run, allowing just 2.2 yards per carry. Meanwhile, Northern Illinois is running for just 2.6 yards per carry through two games. That includes 35 carries for 90 yards against FCS Illinois State. Ross Bowers is a good quarterback who can push the ball downfield, but the Huskies might need him to go to another level to move the ball against the Blackshirts.
3. Even with last week's result, Nebraska continued to show progress in many areas. The Huskers are far from a finished product, but there are reasons for optimism. Back home, at night, against a quality opponent, NU shouldn't have any issues getting locked in and taking another step before Big Ten play starts next week.
There are 18 players on the Northern Illinois roster who saw action for the Huskies in NIU's 21-17 win over Nebraska in 2017. Eight current NIU players were starters in that game.
Northern Illinois has not allowed a 100-yard rusher in 17 straight games, dating back to November 2017.
Dating to a 28-21 win over Purdue in 2009, Northern Illinois is 6-5 in its last 11 games against Big Ten foes over the past 10 seasons, including wins in four of their last six such games.
Press coverage
Kaleb Carter covers Northern Illinois football for the DeKalb Daily Chronicle.
NIU came to Lincoln two years ago and beat Nebraska 21-17. Completely different teams and coaching staffs now, of course, but do you think the Huskies point to that as they get ready for this game?
NIU is a highly confident program and the expectation from experience is that the Huskies go into bigger environments thinking they are winning. Multiple players voiced how excited they were to play in Lincoln a few years ago, and no one seems worried about the atmosphere. I'm sure the upperclassmen are pointing at the 2017 result as an example of going in, expecting to win, and not being overwhelmed by the moment
How much different does this team look under first-year head coach Thomas Hammock? How close is it to looking like what he wants it to look like?
This team is still looking for its identity in some ways. The Huskies seem more personnel-driven in that matchups on both sides of the ball play a larger part in who will see time than was the case under Rod Carey. The passing attack has been a newfound golden nugget that is shaping up how I believe they wanted it to. The running game and overall balance isn't how Hammock wants things to look quite yet.
What kind of dimension does Cal transfer Ross Bowers bring to NIU's quarterback position?
NIU had just one 300-yard passing game last year and was one of the worst teams statistically in the FBS last year in yards per passing attempt and yards per completion. Bowers brings confidence and poise to a more downfield-oriented passing attack and even showed against Utah he can lead drives on short and intermediate passes through the air.
Were the Huskies encouraged by their first-half performance against Utah, or frustrated they couldn't make it last four quarters?
They were encouraged by the offensive performance, but certainly weren't happy they were unable to execute some big plays in both moments. The Huskies have yet to be effective with any type of consistency on third downs this season, and it'll be hard for that trend to change with the defensive line Nebraska has.
Nebraska's foes for 2019
Minnesota (Oct. 12)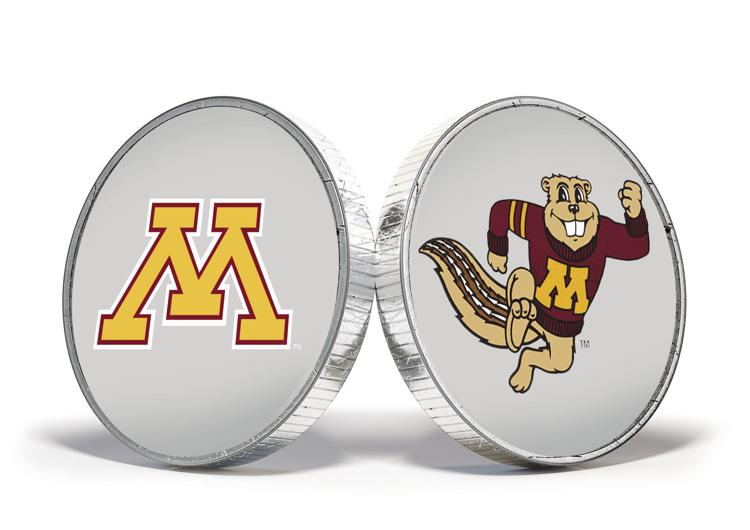 The good side (heads): Every player who did anything of note statistically returns offensively. Tyler Johnson and Rashod Bateman provide quality targets at receiver, and Mohamed Ibrahim, Rodney Smith and Shannon Brooks give Minnesota three excellent running backs.
The flip side (tails): Minnesota needs better QB play, whether it's Tanner Morgan or Zack Annexstad, to complement the rest of the weapons on that side of the ball. The 'D' improved after a coordinator change last year — does that momentum continue?
Indiana (Oct. 26)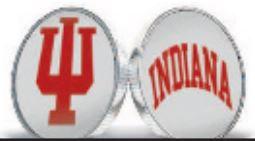 The good side (heads): A lot of talent back offensively, including quarterback Peyton Ramsey and running back Stevie Scott. Hoosiers are just good enough to play anyone tough.
The flip side (tails): The lack of overall depth will continue to keep this program down. The Hoosiers last season were seventh or worse in the conference in scoring offense and defense, rushing offense and defense, passing defense and total offense and defense. There just aren't enough horses in the stable.
Purdue (Nov. 2)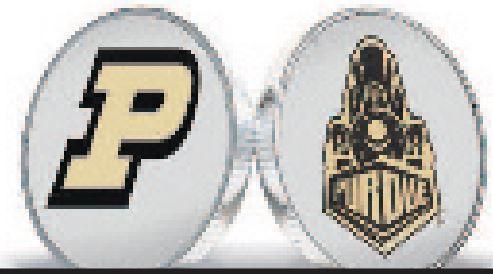 The good side (heads): Perhaps the best big-play offense in the league, with strong-armed quarterback Elijah Sindelar throwing to Rondale Moore. There are some holes to fill, but those two provide a good place to start.
The flip side (tails): If it weren't for Illinois, the Boilermakers would have had the worst defense in the Big Ten last season. Purdue allowed 30 or more points seven times, including four times in its last five games.
Wisconsin (Nov. 16)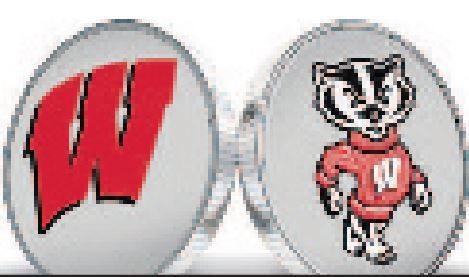 The good side (heads): No program has a more entrenched identity than the Badgers, even after a down year last season. That will allow the Badgers to weather the rough times that will undoubtedly come as they work to plug several holes on both sides of the ball.
The flip side (tails): Wisconsin has won in spite of its quarterback play for what seems like forever now, and that may continue in 2019. Four-star recruit Graham Mertz is an intriguing prospect, but he may not beat out Jack Coan for the starting job. UW could use a difference-maker at the position.
Maryland (Nov. 23)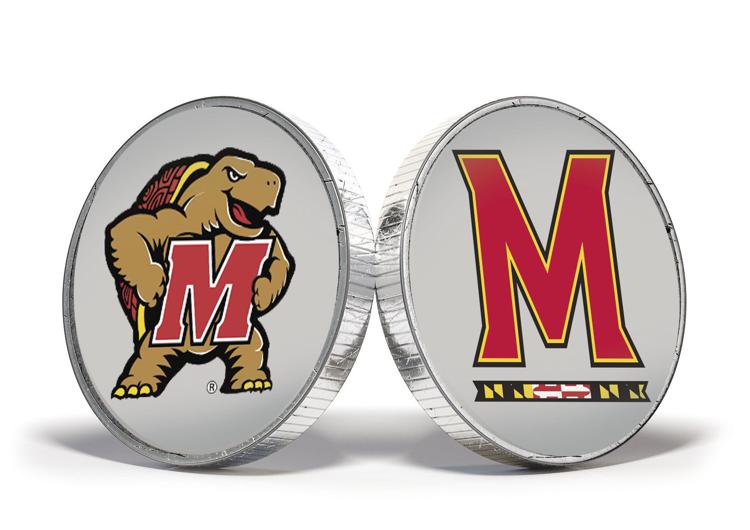 The good side (heads): New head coach Mike Locksley is an ace recruiter, and the Terps need all the bodies they can get. There are some interesting pieces, especially offensively, and Locksley should lure even more to College Park.
The flip side (tails): There might not be a more star-crossed team in the country when it comes to injuries. Maryland will have its fifth different opening-day starter at quarterback in the past five seasons, and already this year the Terps have lost promising sophomore receiver Jeshaun Jones for the season with a torn ACL.
Iowa (Nov. 29)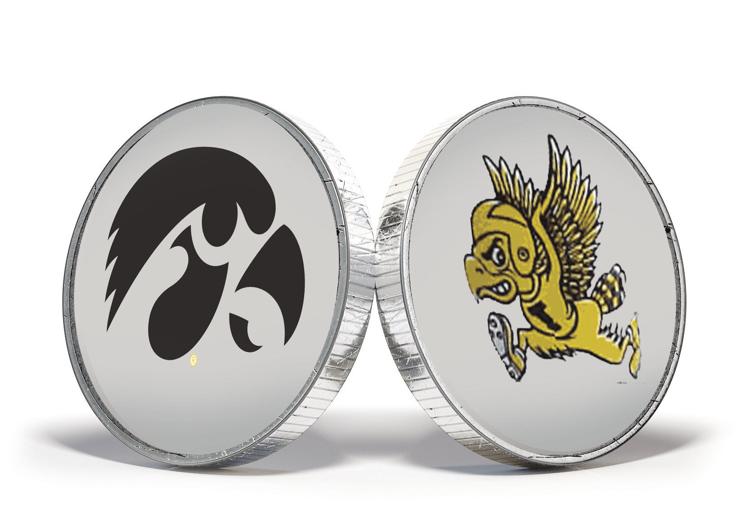 The good side (heads): The Hawkeyes will be able to control a lot of games with their defensive line, and there might not be a better team in the conference at getting after the quarterback. Big, tough and physical will go a long way when you're playing defense.
The flip side (tails): Even with a veteran quarterback in Nate Stanley and veteran tackles in Alaric Jackson and Tristan Wirfs, the offense just isn't dynamic. For a team built on running the ball Iowa wasn't particularly good on the ground last season, ranking 10th in the league in rushing.