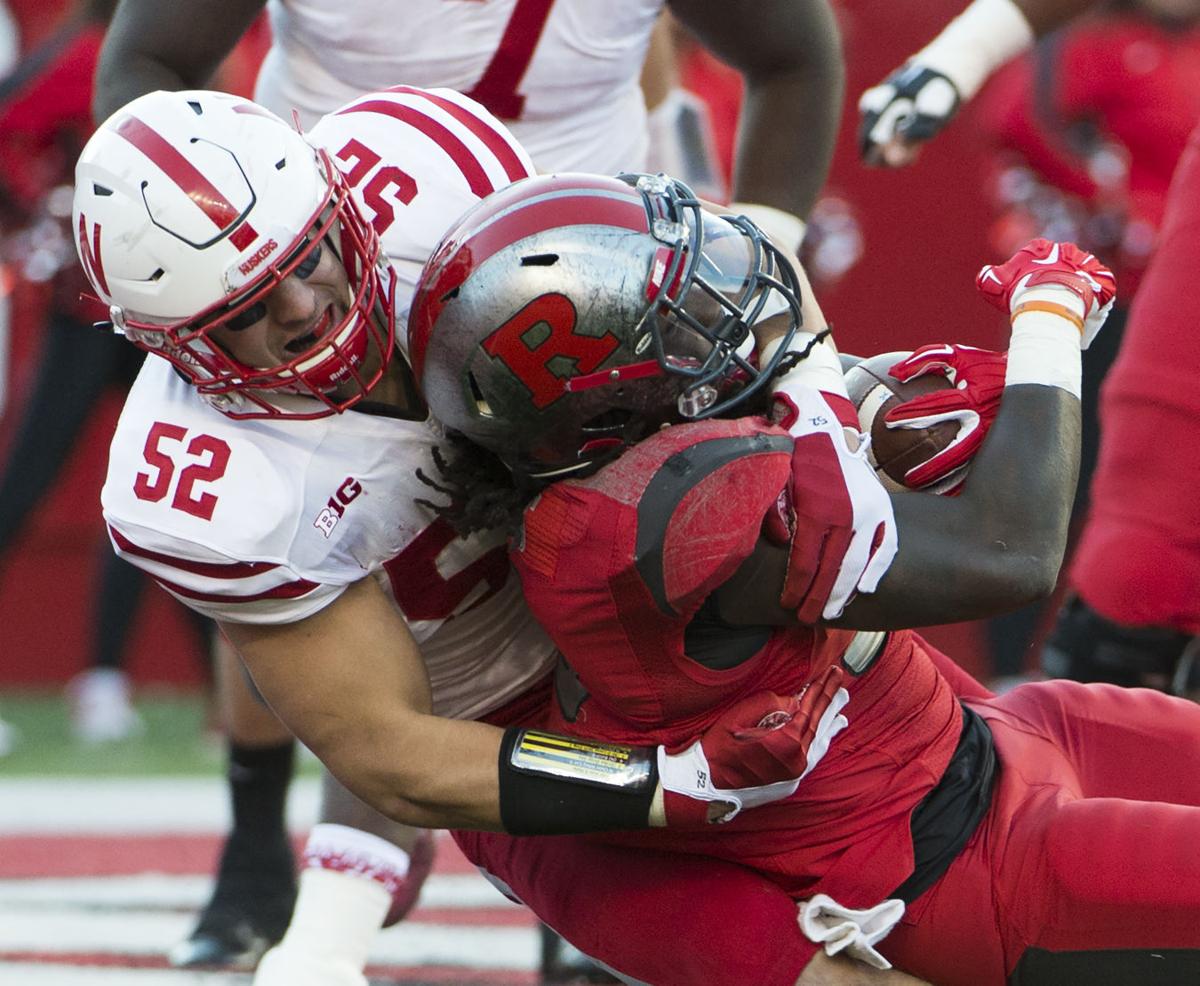 Perhaps the only surprise at this time a year ago was that Trent Bray didn't have them practicing in bubble wrap.
It was last March when the Husker linebackers coach, new on the scene, said, "There's guys who have been here a couple years who have never gotten a rep that are practicing."
Not only were they practicing, but sometimes sliding into the two-deep for a few reps out of necessity.
Working behind Josh Banderas at middle linebacker at that time was a little-known walk-on named Chris Weber of Elkhorn, along with Garrett Poppen of Giltner and Thomas Connely of Kearney.
Due to low numbers, Mike Riley was admitting aloud that the loss of any of the available bodies could make for a really bleak picture.
Turn that calendar 12 pages and Nebraska's head coach says this: "A group that looked thin a year ago looks a lot better today."
Five of his linebackers now have significant game experience. That Weber guy? Turns out he can play some. Earned a scholarship.
That doesn't mean there isn't room for improvement, and also durability questions to answer. Consistency is the word Banderas uses. He said there needs to be more. Not just his unit, but the entire defense.
"Kind of what the coaches have said is, 'You put together a clip of three plays ... and two of them stop in the backfield or there's good coverage, and then the next one is a 60-yard play.' So just consistency with what we do and understanding the base defense more."
The fight to find it begins with the first spring practice Saturday. The top linebackers off the bat figure to be seniors Banderas and Michael Rose-Ivey, and sophomore Dedrick Young.
But there's also Weber, who while filling in for an injured Banderas, started four games and piled up double-digit tackles in two of them.
There's junior Marcus Newby. "We didn't know where he was going to fit in," Riley said. He found a role, starting six games, claiming 34 tackles, five for loss, and coming on in pass coverage with four pass breakups.
You have free articles remaining.
There's Luke Gifford, who dipped his toes in the water before suffering a hip injury. He will get some work this spring, though not full-speed tackling drills. 
"I am proud to single them out and I'm proud of the work they did," Riley said.
Young put in more game reps than anybody. He missed only one game, started 11, and piled up 61 tackles in his first year on campus.
"He is now kind of a grizzled vet coming back, having played a lot of football and he is a good player," Riley said. "He provides you some stability immediately that you did not know you had a year ago going in."
Banderas said that Young, faced with such a serious role, never seemed to let it get to him.
"He never gets flustered," Banderas said. "You've got to force the kid to smile. He's always just smooth all the way through. ... He handled it very well and he should be one of the leaders on the team no matter how young he is."
Other young bucks will want to prove their value this spring. Tyrin Ferguson played on special teams last year but will want to make a push at linebacker. Mohamed Barry, now north of 220 pounds after redshirting his first season because of a shoulder injury, will get his shot. Riley also mentions walk-on Brad Simpson and redshirt freshman Jacob Weinmaster. He impressed on the scout team.
A big key will be for veterans such as Banderas and Rose-Ivey to keep healthy, having missed games last fall due to hamstring and groin injuries. Rose-Ivey missed five of six games in the middle of the season.
Some of that is beyond a player's control. But Banderas is doing what he can to help his cause.
"I know a lot of the guys started getting more into the nutrition side of things, focusing more on eating right, cut out the Krispy Kreme and that stuff, definitely just taking care of your body, stretchingwise, doing a lot of yoga," he said.
Yeah, Huskers are even driving to the yoga studio this year to get the full experience.
It makes a difference, Banderas thinks. So, too, should having last year's game reps to grow from.
While 6-7 wasn't wanted, the linebacker feels the team's finish to the year reaffirmed players are going to stay the course no matter what.
"We found our ground and I guess we just learned that we're pretty resilient and we've got some good guys and some good leaders on this team."