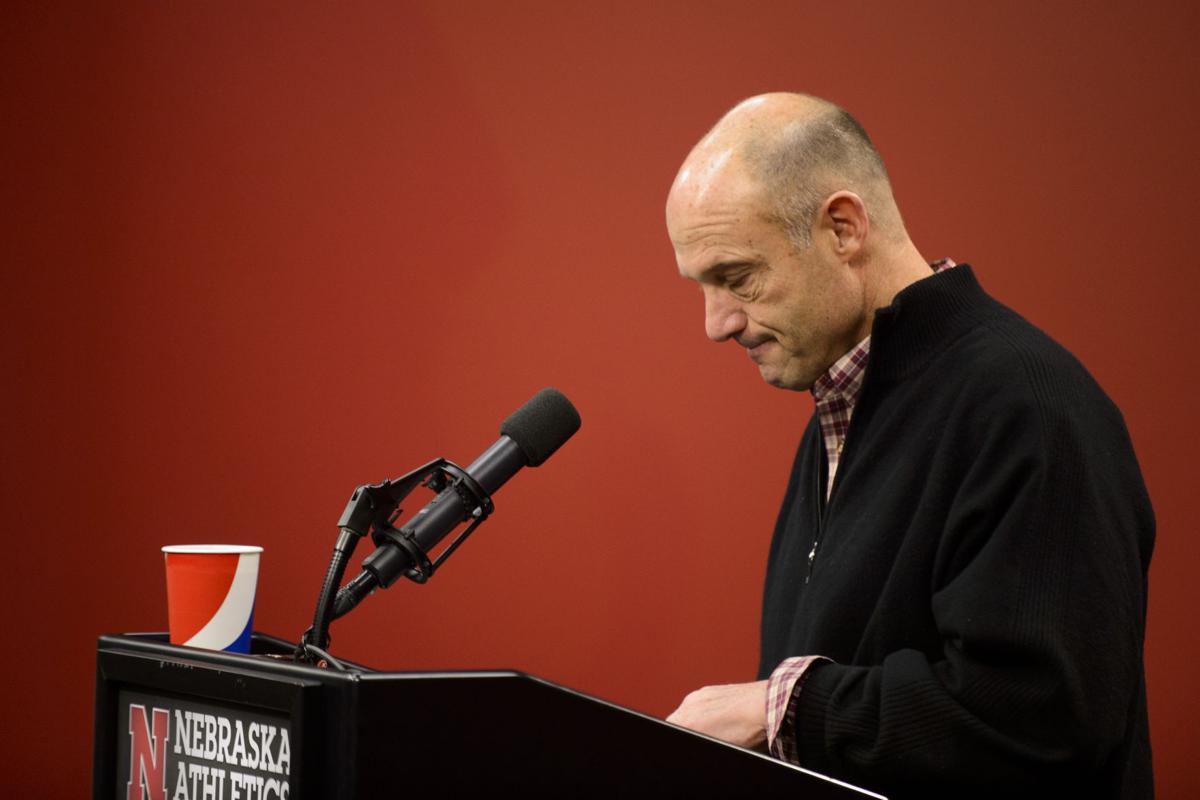 Some folks say bowl games don't matter, and maybe those folks are right in some ways.
But this particular bowl game clearly mattered, at least as it related to Mark Banker's future.
Nebraska football coach Mike Riley said Friday it was in the days immediately after reviewing video of the Dec. 30 Music City Bowl, in which his team dropped a 38-24 decision to Tennessee, that he made the decision to fire Banker, his longtime defensive coordinator.
"Frankly, I probably decided after watching the film of the game," Riley told reporters. "I went through a whole process. And you can imagine how hard that was for me, with the relationship I had with Mark over time — a long time.
"I just thought this change would be good."
The 61-year-old Banker had worked for Riley, 63, for 20 years, including two at Nebraska. But the Huskers allowed 521 yards to the Volunteers, and even Banker said it looked like the defense hadn't practiced for the game.
In considering the big picture, including struggles during the season, Riley said he thought a move needed to be made — especially after watching Tennessee hit Nebraska with timely big plays against a Blackshirt unit that seemed lethargic.
Was there anything in particular in the bowl that troubled Riley?
"Some of the things we had kind of earmarked as things that needed to be changed from a year ago were the same things I saw we had issues with in the game," Riley said. "That isn't all of it. But it put a little bit of an exclamation point on it, I guess."
What's more, Riley said, he had been thinking about a schematic shift for "a long time," saying he watched practice at times this season thinking about how the defense's personnel would look in a 3-4 system.
Banker teaches a 4-3, while new Nebraska defensive coordinator Bob Diaco, formally introduced Friday, will employ a 3-4.
"I grew up in the 3-4," Riley said. "I've always been intrigued by it. We have to play against it. I actually think it will be a great benefit to our offense to get to practice against it more often as we go forward.
"The other thing I really like about it is the recruitment of more linebackers — athletes. I think it's actually easier to find those guys than four defensive linemen. It adds more athletes to your team."
And that could benefit special teams, he said.
Riley expressed regret about firing Banker by phone Jan. 11, three days before Diaco was officially named to his new position.
"Without going into all the logistics, the best way to say it is we ran into a timeline that I had a hard time dealing with, getting done what we wanted to do (in hiring Diaco), and then being able to tell Mark," Riley said. "I don't like how that had to take place."
Riley's coaching days with Banker date to 1996, when they were assistants at USC.
"I can't tell you how appreciative I am of that relationship and that time together," Riley said. "Mark has coached and mentored literally thousands of our players and did a great job."
Riley hadn't spoken with Banker as of Friday, but said he intends to do so soon.