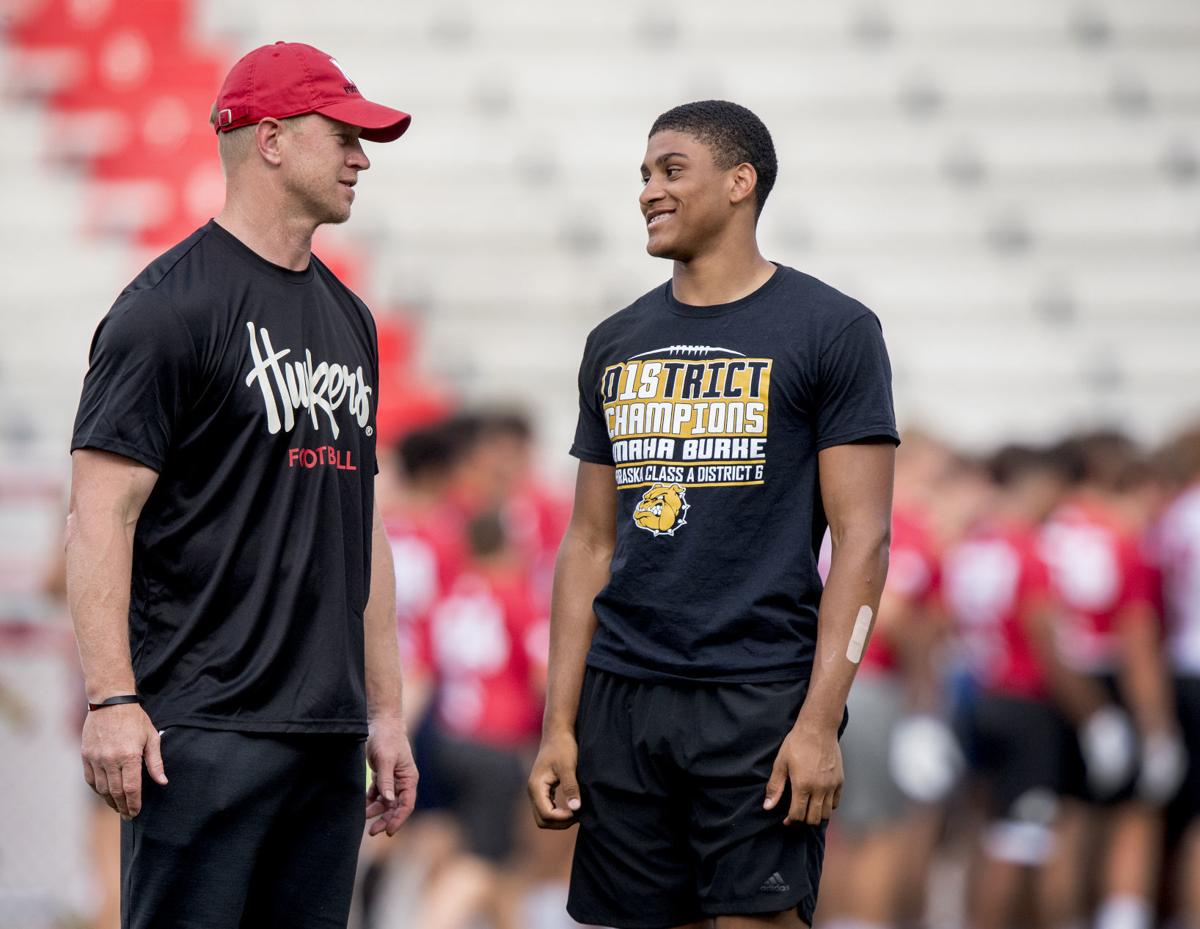 The state of Nebraska's top-ranked high school football player believes the second-ranked player will play college ball at Notre Dame.
Bellevue West wide receiver Zavier Betts, who verbally pledged to Nebraska's class of 2020 on April 3, told Tom Loy of 247Sports on Monday that Omaha Burke wideout Xavier Watts — also a Husker target — seems to be favoring the Irish.
"I think he's going to go to Notre Dame," Betts said. "I hate to say it, but I think he's going to go there. Watching his Instagram posts and his stories, he's posting a lot about Notre Dame. So, I think he's going to end up there."
It's just an opinion. But it's one worth pondering. After all, Betts says, he's recruiting Watts hard. No surprise there. After all, the 6-foot-1, 185-pound Watts, a three-star prospect according to the 247Sports composite, was a major reason why Burke went 13-0 last season and won its first Class A state title. He caught 67 passes for 1,093 yards and 14 touchdowns, but also was a factor defensively with 58 tackles (five for loss) and five interceptions from his safety position.
As for the 6-2, 190-pound Betts, he chose Nebraska over scholarship offers from Iowa, Iowa State and Minnesota. He said he plans to sign his letter of intent in December and enroll at NU next summer. He made his comments about Watts during The Opening Finals near Dallas, an annual elite prospect camp that brings together the best of the best for a week-long workout.
"The main thing I'm trying to take out of this is to treat this as a work week," Betts told 247Sports. "I'm trying to do my best and kind of see where I really stand against the top players in the country. I'm trying to see what I can do and what they can do to me."