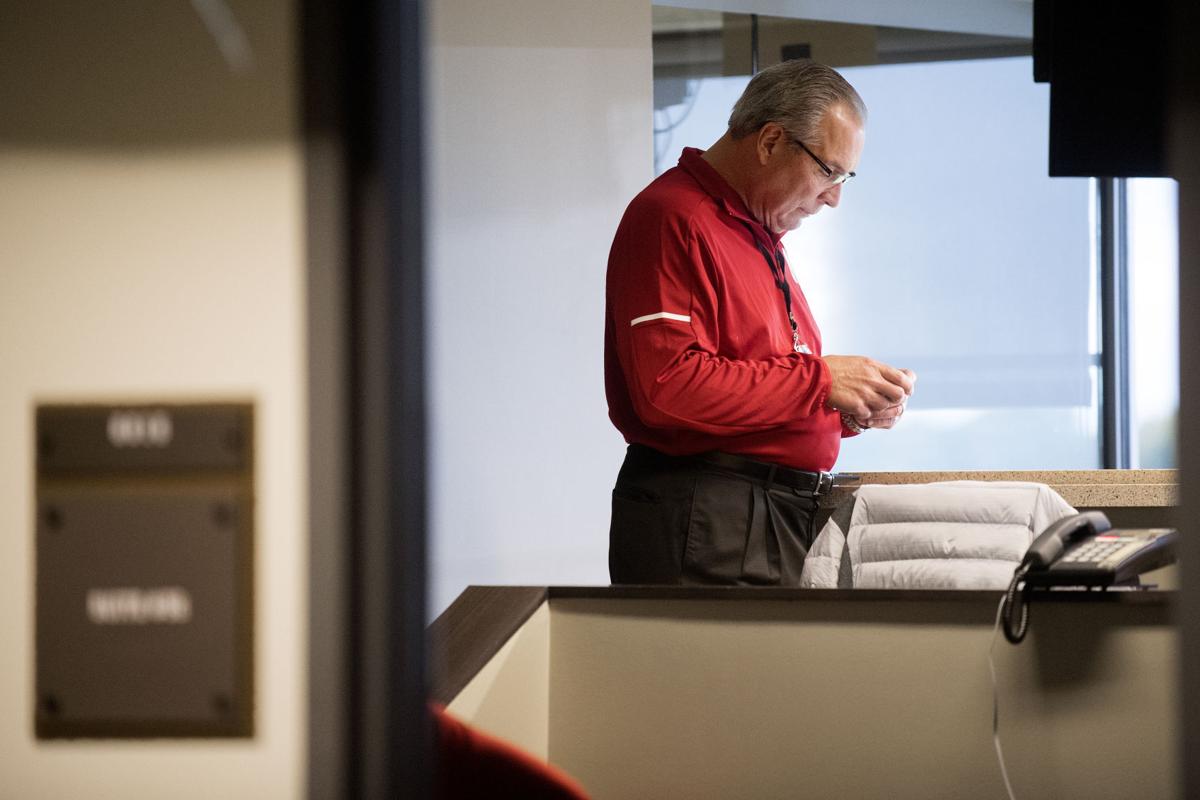 The Red-White Spring Game set for April 18 has been postponed and likely will not be rescheduled amid coronavirus concerns, according to Nebraska athletic director Bill Moos. 
"The Spring Game is not going to be on the 18th of April and most probably will not occur at all," Moos said Monday on his Husker Sports Nightly appearance. "I hate to say that. We've got so many fans that that's their only opportunity to see the Huskers. But we've also been drawing close to 90,000 fans for a spring game, and that's far more than is being allowed or recommended by a variety of sources." 
On a dramatic day in college athletics, the Big Ten canceled all remaining winter and spring sporting events and the NCAA announced it was can…
On Tuesday, NU's website said the scrimmage had been canceled. 
NU has sold out Memorial Stadium the past two years for the spring scrimmage. While ticket sales have lagged far behind that pace so far in 2020, the Huskers still had more than 62,000 tickets sold as of early last week. 
Moos said it's entirely unclear at this point when the Huskers might even be able to return to practice. Head coach Scott Frost's team completed just two of its 15 allowed spring practices before action was halted last week. 
"I think in a perfect world, if we can get our arms around the virus and people can start to feel comfortable in our environment and where we're at, maybe we can get those 13 practices back in June or so during summer school," Moos suggested. "Hopefully that would be the case. You look at some schools around the country who started spring football very early … and maybe went to a bowl game, too, that's 30 practices and 28 more than the University of Nebraska. That's a heck of an advantage and we need to recoup that somewhere." 
The university announced Monday evening that all tickets will be refunded and that more communication on that front will be coming soon from the NU ticketing office. 
For now, though, NU student-athletes — football players and otherwise — have the choice of whether to stay on campus or head home. UNL canceled school this week and is on spring break next week. After that, classes will be all online and no in-person instruction will occur. 
Moos said that he and the university leadership decided that they think the best place for most student-athletes to be is on campus because of the resources available on campus and the absence of any positive coronavirus tests so far in Lincoln or Lancaster County. 
Khalil Davis and Carlos Davis played for four different position coaches and three defensive coordinators at Nebraska. Who would sign up for that?
He added that he believes about half of NU's 650 student-athletes remain on campus at this time, and that the university has been providing food and other resources for them. However, there has been no coaching, no film or any other organized activities since the NCAA mandate on Friday. The athletic department is taking extensive care to make sure that there are no large groups gathered at any time, as well.
Moos said there were multiple meetings on Monday and that the athletic department personnel is dealing with a continuing stream of important conversations. 
"What should we do with training table? Should we take some of the chairs out of there so these student-athletes can't congregate?," Moos said, using an example from Monday. "Now we're going to go to a grab-and-go and try to keep them separated as much as we can. Those are the kinds of decisions we're making almost hourly. We made that one just an hour ago." 
The athletic director complimented the Big Ten and university leadership and said he is proud of how the past week has gone. 
"We've got to remember that we've got a lot of people who work here and have a huge workforce, who have young children who are not going to school right now and who may not be in daycare, so we want to certainly be sensitive to that," Moos said. "At the same time, our university is running. Our athletic department is running. We've got decisions not only on this very important topic but on others that have to do with financial pieces and all kinds of other things that have to be addressed on a day-by-day basis."
Moos also said that he has a "big conference call" set for Tuesday with Big Ten compliance officials as discussions continue at the NCAA level about how spring sport student-athletes will go about receiving an extra year of eligibility. The NCAA last week released guidance saying that an extra year was "appropriate" after the vast majority of spring sports seasons were canceled. 
Concerned about COVID-19?
Sign up now to get the most recent coronavirus headlines and other important local and national news sent to your email inbox daily.