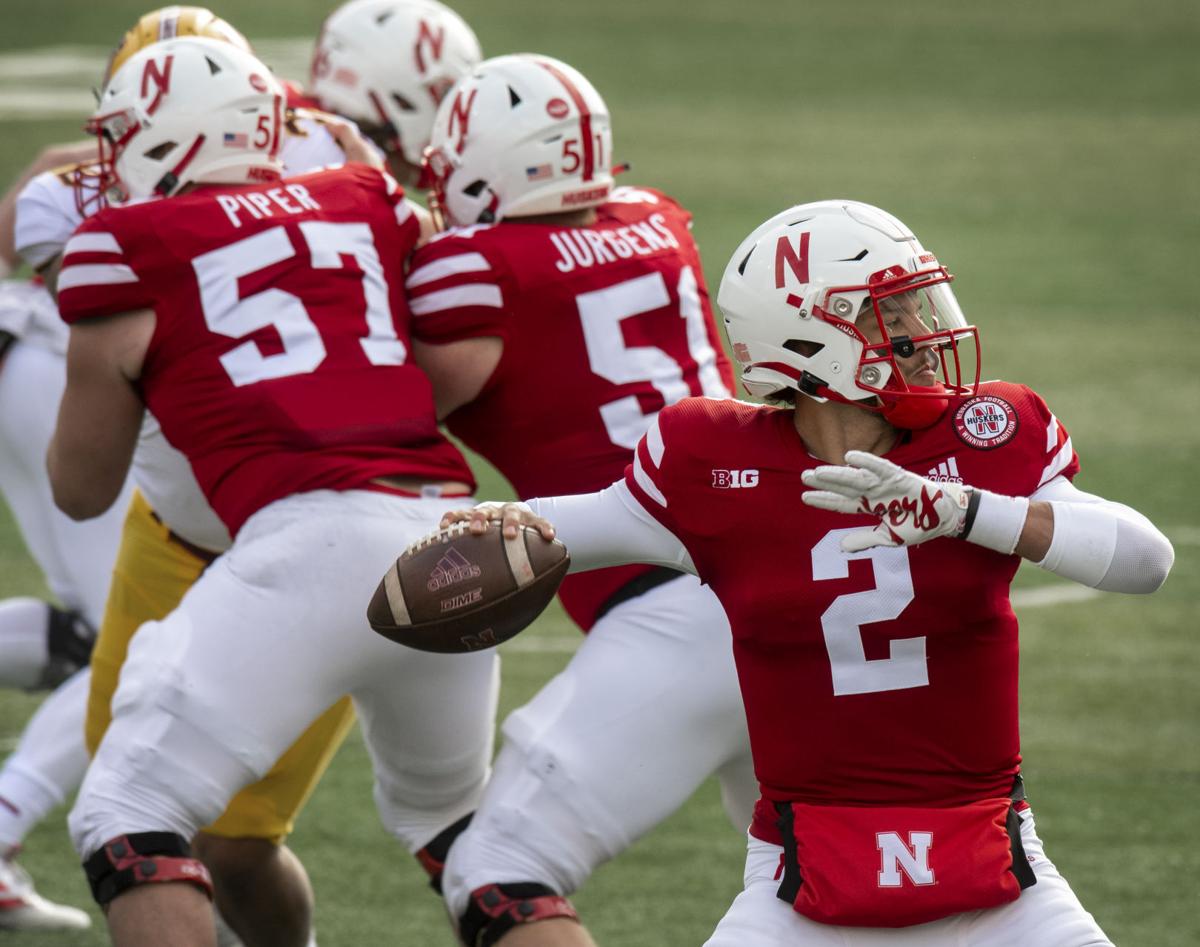 Frost addressed Tuesday's news that quarterback Luke McCaffrey, wide receiver Kade Warner and offensive lineman Will Farniok are transferring from the program and the general increase in transfers overall both at NU and nationally. 
"We were surprised. You always kind of see them coming a little bit, and we're doing everything we can to have the right guys in the program," Frost said. "To be honest with you, I love where the team is right now and I can't spend one second worrying about kids that aren't on the team. I've got too many great players, great kids on this team.
"I want guys that want to be here and want to fight with me and fight with each other and we've got a whole locker room full of them." 
Along those lines, Frost said "well over 90%" of the team showed up for voluntary workouts on Monday and Tuesday even though UNL was closed because of Monday's snowstorm. Instead of the first two days of an official winter conditioning program, NU could only have informal workouts since school was canceled. 
"(They found) their way here and get rides with each other and walk through the snow to get here," Frost said. "We were expected to start Monday and still got a really good start on it." 
Will NU add a QB? Nebraska is down to three scholarship quarterbacks on the roster after McCaffrey's transfer and only junior Adrian Martinez has played in a college game. 
It's possible the Huskers could add a quarterback in the coming weeks via transfer, but Frost indicated he'd like to see how the young guys look in spring ball first. 
"I really want to give the kids in our program a chance to go through spring ball and see what they can do," he said. "Hopefully we have the answer right here in the building, and if we don't, we'll keep our options open." 
Heinrich Haarberg just arrived on campus this month from Kearney Catholic, while Logan Smothers has been in the program for a year now but did not have the benefit of spring ball last year due to the coronavirus pandemic. 
Huskers getting healthy: Frost told the Journal Star on Friday that safety Myles Farmer, who was injured in a scary pregame incident before a win at Purdue, was on track to be involved in spring ball when it begins at the end of March. 
On Thursday, he listed a few others who are on the mend: 
"(Freshman wide receiver) Will Nixon is just about back to 100%, (sophomore cornerback) Braxton Clark is taking part in everything now. (Sophomore defensive lineman) Tate Wildeman is getting better and has a ways to go," Frost said. "Have a few more guys that have been nicked up, but I expect most of them to be back for spring ball." 
Nixon tore his ACL in July, Clark suffered a season-ending shoulder injury in October and Wildeman opted to have surgery during the season in an attempt to be back for spring ball. 
Analyst to the NFL: Nebraska's defense got a behind-the-scenes assist from Bill McGovern in 2020. 
He'll be back in the NFL in 2021. 
McGovern spent 2020 as an analyst for the Huskers, working under defensive coordinator Erik Chinander and helping with the NU front seven, but he's leaving to become the inside linebackers coach for the Chicago Bears, the franchise announced Friday. 
McGovern in 2019 was a linebackers coach with the New York Giants along with Mike Dawson. When that staff was fired and Dawson returned to Lincoln to be the outside linebackers coach for the Huskers, McGovern ended up here, too, in an off-field role. 
The presence of analysts has become increasingly common in power conference college football and sometimes serves as a stop-over option for coaches who are between jobs — even highly qualified ones like McGovern.