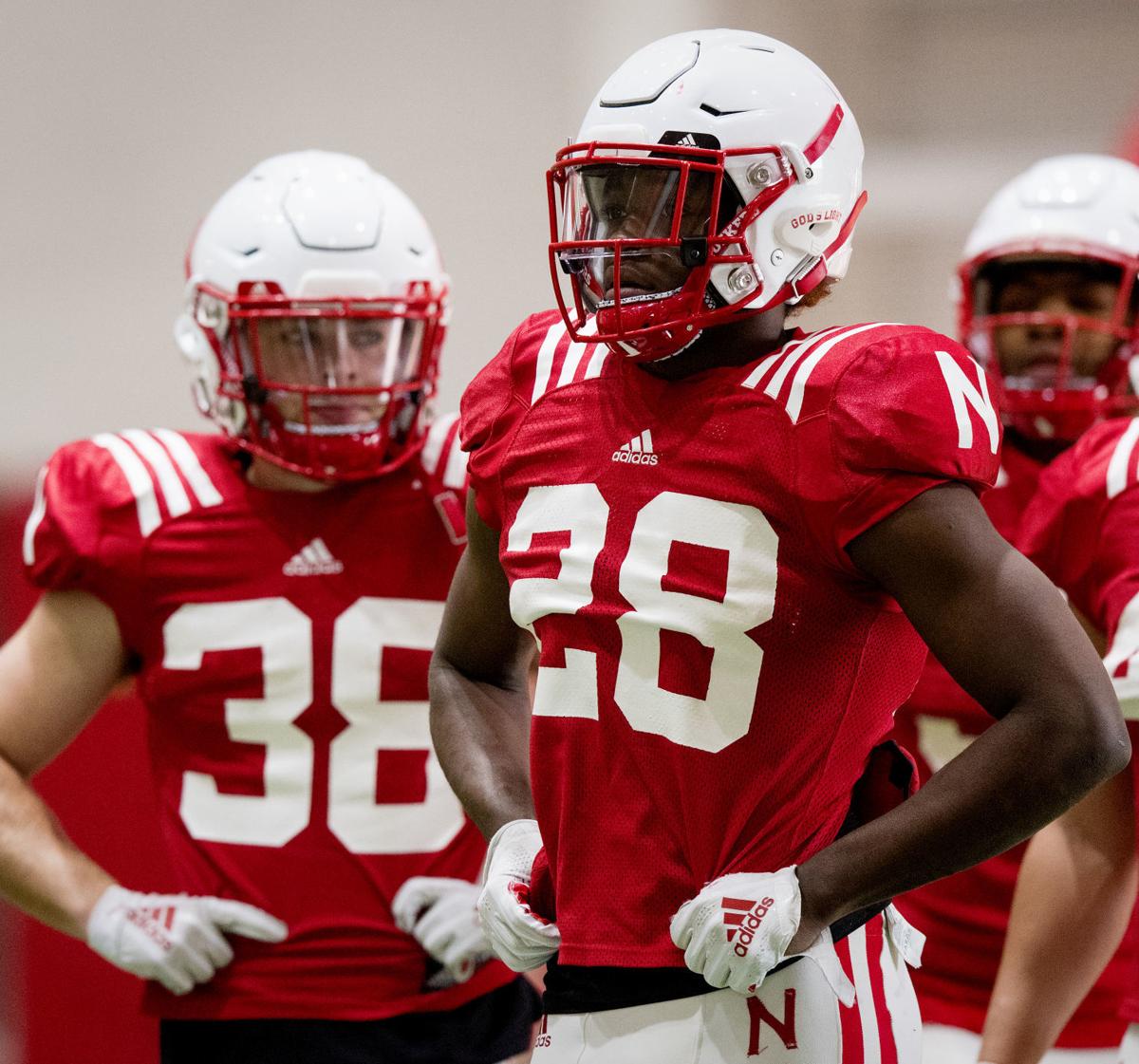 It appears Maurice Washington's status for Nebraska's game against South Alabama will come down to the wire.
NU coach Scott Frost said Thursday no decision has been made on whether Washington will play Saturday as the running back's legal case in California continues to work its way through the system.
"The decision's going to be made before kickoff, before the game starts on Saturday, and I guess you guys will know then," Frost said.
The coach did say Washington has been practicing as though he will play.
"Maurice has been doing a good job," Frost said. "I know the ball's not in his court; it's in our court as a university and a football program to decide, but he's been doing a great job, doing everything we ask of him through fall camp. So he'll be ready if that's the decision that is made."
No comment on suspensions: Frost had little to add on the suspensions of receiver Andre Hunt and tight end Katerian Legrone that were announced Wednesday. Receivers coach Troy Walters announced the redshirt freshmen were suspended indefinitely from all team activities.
"We felt like we needed to be transparent and let you guys know. That's all we can do and all I can say," Frost said. "I know very little, and I did what I we thought was appropriate, and that's all I can say right now."
Redshirt likely for McCaffrey: After a fall camp spent impressing Nebraska's coaches, freshman quarterback Luke McCaffrey will likely redshirt this season as he settles in as Nebraska's No. 3 quarterback.
"Luke had a phenomenal camp. Every day he kind of surprises me by doing something. He's a better player than I probably even hoped he would be," Frost said. "That being said, Noah's (Vedral) had a great camp, too. Noah's going to be our No. 2 going forward (and) we're going to do everything we can to redshirt Luke."
The 6-foot-1, 200-pound McCaffrey picked Nebraska over Colorado, Michigan and Ohio State, among others, out of high school, and his bloodlines include a father (Ed) who played 13 seasons in the NFL and two brothers who also played professionally.
But for now, McCaffrey will wait his turn.
"If something changes, then we'll readdress that," Frost said. "But both those quarterbacks understand that, and that's where we're going to start with the season."
Senior Andrew Bunch and sophomore walk-on Matt Masker are the other two quarterbacks on Nebraska's roster. Bunch played in five games last season, starting one.
More redshirts: With several walk-ons cracking Nebraska's two-deep, the potential for some of NU's young players to become redshirt candidates seemed to increase.
Those decisions will come in time, Frost said.
"I think there's a lot of guys that are still on the fence if we're going to redshirt them or not. Some of these walk-ons have done a great job stepping up on both sides of the ball. I'm thrilled for those guys," Frost said. "Some of the guys that aren't in the two-deep that are young, I think had great camps and are going to be exceptional players around here. You just never know when a guy's going to be ready or when it's going to click for him so he can be efficient."
Many of the decisions could be based on need, Frost explained.
"Some of those guys may redshirt, others we may need later on down the line this year," the coach said. "Some other guys are still running with the regular offense and defense and trying to work their way up to that, so it's kind of a case-by-case basis."
Walk-on Johnson "comfortable" at ILB: The first three players on Barrett Ruud's two-deep at inside linebacker were predictable this week: senior Mohamed Barry and juniors Collin Miller and Will Honas.
The fourth, redshirt freshman walk-on Joey Johnson, had a promising spring but had missed some of preseason camp with an undisclosed injury.
The Gretna native, though, bounced back quickly.
"He's been back for about a week getting reps and stuff," Ruud said this week of the 6-foot-3, 240-pound Johnson. "I think now he's pretty comfortable. We were begin smart with him just in terms of number of reps last week and I think now this week he's pretty much good to go, as far as I know."