Nebraska football coaches on Tuesday emphasized the importance of Jovan Dewitt's recovery rather than how his illness might affect the team.
Scott Frost, the Huskers' second-year head coach, said last week that Dewitt is battling a form of throat cancer. The team's outside linebackers coach and special teams coordinator, Dewitt will coach this spring when he can, but might miss time for treatments, said defensive coordinator Erik Chinander.
So, Chinander will help coach outside linebackers.
"The football part, we'll take care of," Chinander said. "I've coached outside linebackers for a long time, and (quality control assistant) Zach Crespo is taking over some of the special teams duties while Jovan's out, and we're all pitching in."
Crespo followed Frost to Lincoln after Crespo spent seven seasons at Central Florida, including 2016 and 2017 as a quality control administrator.
Dewitt "is the leader of that unit, and we're trying to make him proud," Chinander said.
Chinander's main concern isn't about football; it's about Dewitt and his wife and children and their needs.
"We'll get through the football stuff," Chinander said. "That's not an issue. We're worried about him."
Cellphones down: Senior defensive back Lamar Jackson revealed a new rule in Travis Fisher's room this year: no cellphones.
"Ain't no sneak texting, ain't none of that stuff. Everybody's engaged," Jackson said. "There's no time time for distractions. Anytime you're playing football in this facility, you're here to work and you're here to get better."
Fisher, who said his meetings last 30 minutes, expects his players to be locked in for the entire time.
"Those 30 minutes are going to win us a championship. I believe that," Fisher said Tuesday. "I need my whole 30."
Fisher said there were some blank stares when he first instituted the rule, but players didn't have any problems with it once they realized he was being serious. The phones go into a basket once the players enter the meeting room and stay there until the meeting is over.
"I hope I don't get in trouble, but that's 100 percent my call. No phones in the room. They can bring it in, no problem. But when they come in the room, sit your phone in the basket," Fisher said. "I don't touch it. It's theirs. But it's time to learn. It's time to learn."
Frost said the rule teamwide may not be quite that strict, but it's in place for a reason.
"We're not going to be a police state here when it comes to social media and things like that," Frost said. "I wouldn't read too much into that. Haven't had a problem with that."
Martinez talks Heisman hype: It would be nearly impossible for this offseason's Heisman Trophy hype to miss Adrian Martinez completely.
Of course the Fresno, California, native and sophomore Nebraska quarterback has heard his name mentioned on shortlists and by oddsmakers as among the country's top candidates for the upcoming fall.
"It's humbling," Martinez said Tuesday. "Obviously, it's an award that you grow up knowing about. At the end of the day, that is not my primary focus. My primary focus is getting better each day and helping this team win more games, that's what matters. Everything else will take care of itself."
Martinez finished his freshman season with more than 3,200 yards of offense and 25 total touchdowns, and finished 12th in the country at 295 offensive yards per game.
Frost on Moos: Frost said director of athletics Bill Moos has been every bit as supportive as he expected when Frost first became Nebraska's coach in December 2017.
The head of Nebraska's athletic department has been willing to help NU football at every turn, Frost said, when the team asks for assistance.
"I'm as big of a Bill Moos fan as you'll find. It was important to me, before I took this job, that we had an athletic director that was going to do everything possible to give the football program, and every sports program, what they needed to be successful," Frost said. "Bill hasn't disappointed me. We haven't asked for anything out of line. When we do ask Bill for something, he tries to find a way to get it done. He's been a great support and a great resource for me.
"I probably wouldn't be here, possibly wouldn't be here, if Bill Moos wasn't the athletic director."
Taylor to see work at corner and safety: Sophomore Cam Taylor will see reps at cornerback and safety this spring.
"I'm very versatile, so I can do a lot of things to help out," the 6-2, 205-pound Taylor said. "I just really help out with everything as possible as I can. It doesn't matter where I play on the field, as long as I make an impact."
Taylor appeared in 10 games as a true freshman, helping at cornerback and on special teams. He finished with 12 total tackles.
Among several players who could potentially play more than one spot, another intriguing one to watch on defense is junior JoJo Domann. Coaches said Tuesday that Domann is working primarily at outside linebacker but could also see time at safety. 
Battle begins at center: Center is among the top position battles entering spring ball, and offensive line coach Greg Austin thinks the Huskers have the players capable of taking over for the departed Tanner Farmer.
Redshirt freshmen Cameron Jurgens, Will Farniok and AJ Forbes, and sophomore Hunter Miller are among those competing for the starting spot.
The 6-foot-3, 270-pound Jurgens continues his transition from tight end, while Forbes (6-4, 290) and Miller (6-4, 325) are walk-ons.
Is Austin hopeful a starting candidate emerges by the end of spring ball?
"Absolutely," he said. "That would make me and you sleep better, right? You want to see somebody grow up and take over. You want to see somebody say, 'Hey, I'm going to be this guy,' because that's what we need. I think we have the bodies to do it. Now it's about the mindset and it's about the ownership."
Jurgens update: Frost also provided an update on Jurgens after he went through his first practice as a center Monday. The Beatrice native switched from No. 44 to No. 51 as he moves inside.
Jurgens has famously battled injuries going back to his days as a star with the Orangemen and broke his right foot about halfway through last season.
"He did a great job in the weight room gaining weight. He looks good. I wouldn't say he's full speed yet, but he's getting reps. (He) did a great job yesterday," Frost said. "We're going to be young at center, and really young on offense. Cam Jurgens is a guy with a ton of talent, we're going to take it as slow with him as we need to."
Farniok's versatility: Like he stressed last year, Austin said Nebraska will start the five best offensive lineman when the season starts, and he didn't close the door on "potentially" moving junior Matt Farniok from tackle to guard.
Farniok started 12 games at right tackle last season, but NU also needs help at guard.
"That's the thing you kind of have to play with, so to speak," Austin said. "You don't want to be moving a guy around to hurt the production of the line. You want it to be valued at … see if another guy can hold up at that spot that you vacated. There's a give and take that comes with it."
Among the players NU could consider at right tackle are senior Christian Gaylord and Bryce Benhart, a 6-9, 305-pound incoming freshman out of Minnesota. He'll be on campus this summer.
Tuioti adjusts to practice pace: There is a lot to soak in for Nebraska defensive line coach Tony Tuioti, who is barely a week into his new job — finding a house, getting to know Frost and his staff, getting to know his players.
On Monday — the first day of practice — Tuioti was introduced to the fast-paced nature of a Frost-run practice.
"I gotta get used to that, because it's fast, it's probably the fastest I've ever been," said Tuioti, who came over from Cal. "I'm used to having my players to be able to play four, five, six snaps at a time. With Coach Frost, it goes so fast, that the guys are switching in and out two plays, three plays. I'm not used to that."
Tuioti said a lot of the tutelage will have to come in meetings and other post-practice activities.
"I'm trying to yell at my guys for not running to the football, but the offense is already (set) to go," he added. "You just got to let them play and a lot of coaching is going to be after tape or when they come off the sidelines."
Watch: Frost on Washington, Tuioti and leadership
Watch: Stille on new coach Tony Tuioti
Watch: Martinez on sophomore year
Watch: Tuioti on new Nebraska position
Watch: Bootle on defensive backs
Watch: Jackson on senior year, culture
Watch: Barry on linebackers
Two-Minute Drill: Recapping the first news conference of spring football
Huskers coaches news conferences, 3.2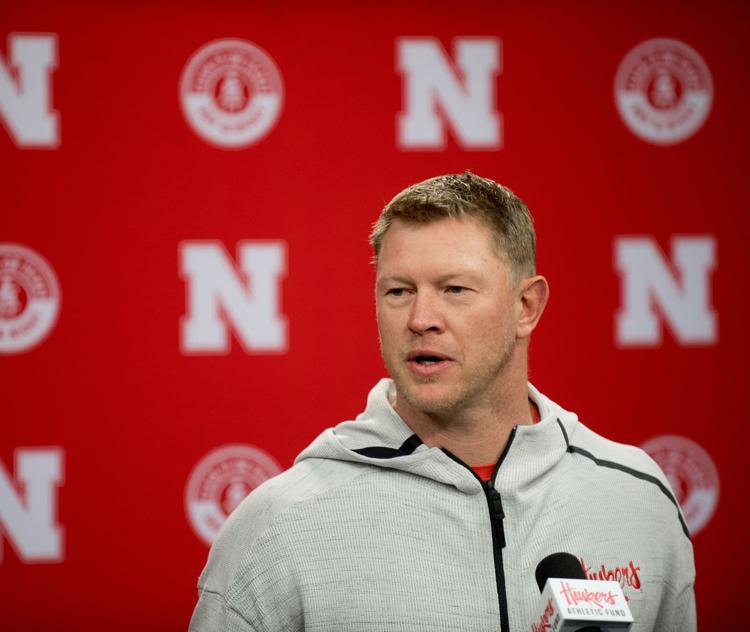 Huskers coaches news conferences, 3.2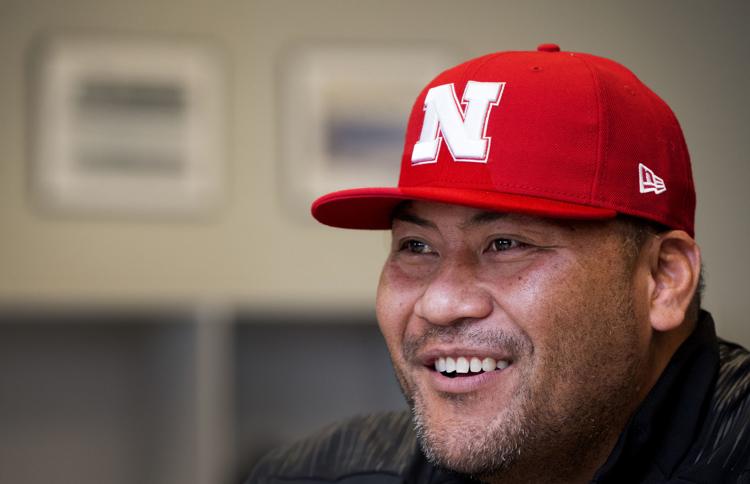 Huskers coaches news conferences, 3.2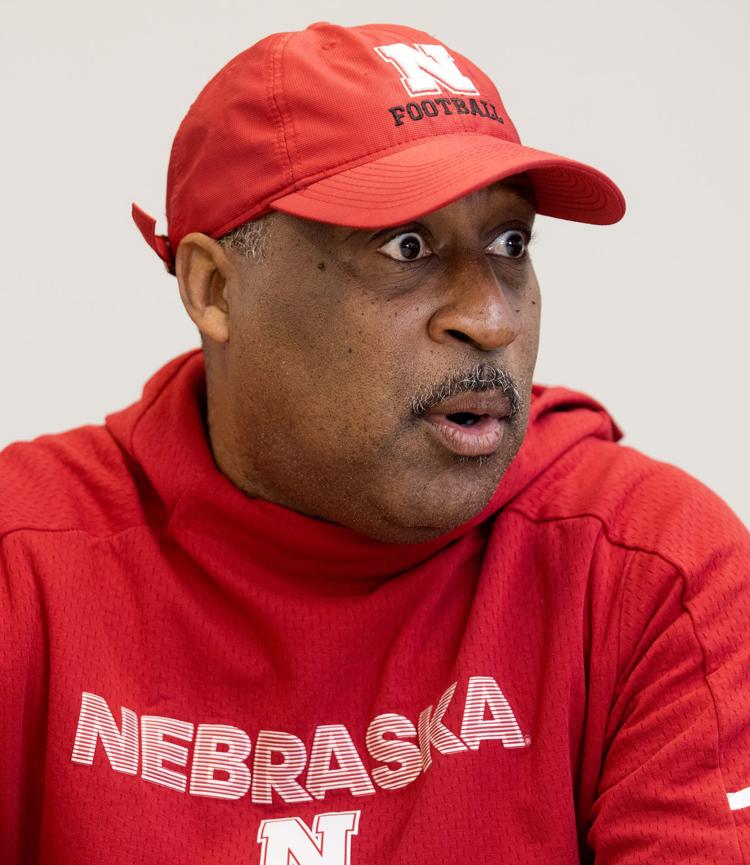 Huskers coaches news conferences, 3.2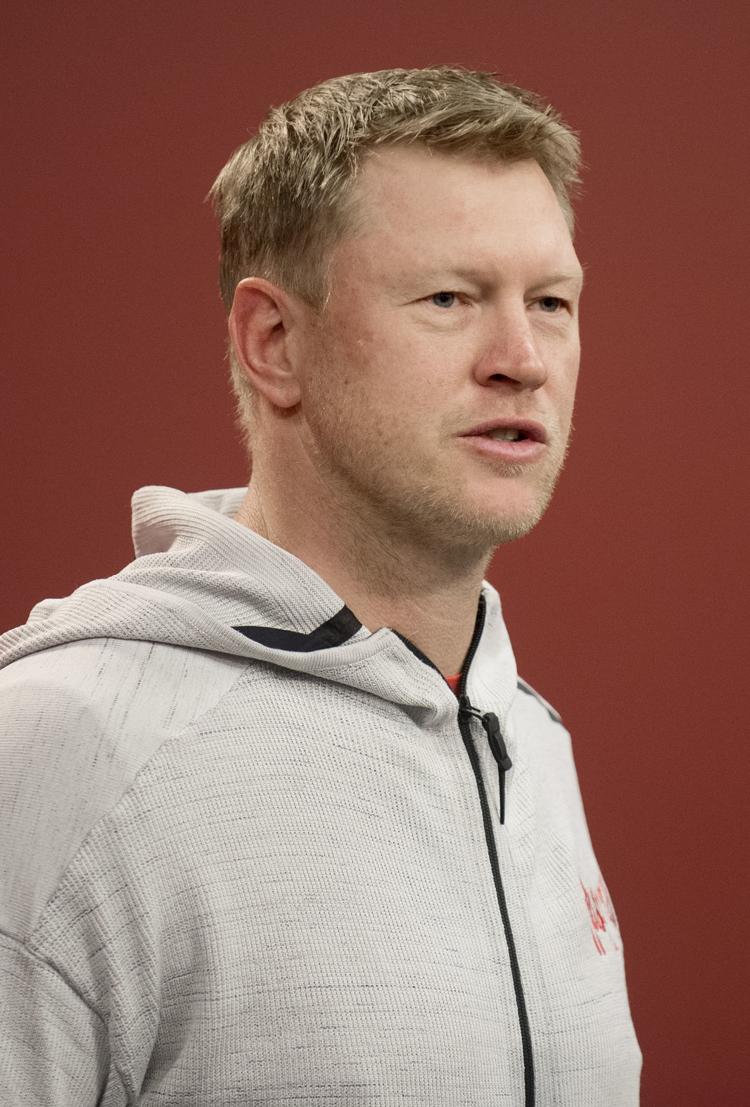 Huskers coaches news conferences, 3.2
Huskers coaches news conferences, 3.2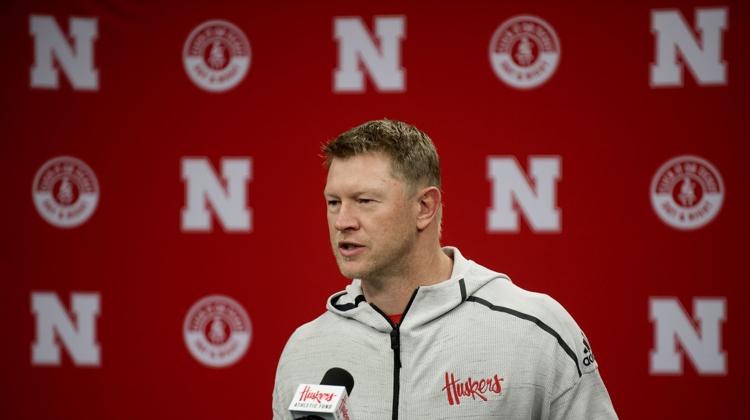 Huskers coaches news conferences, 3.2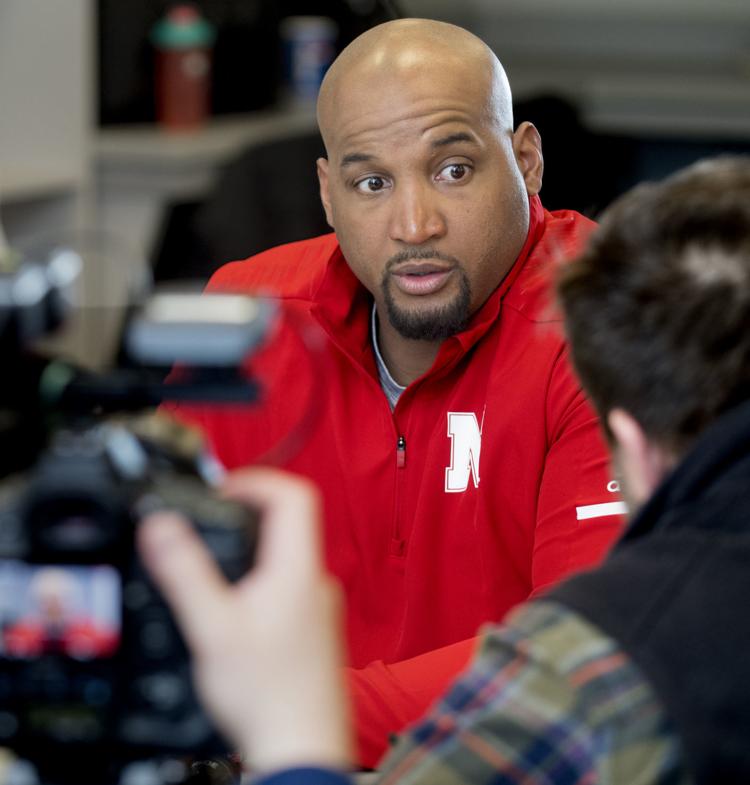 Huskers coaches news conferences, 3.2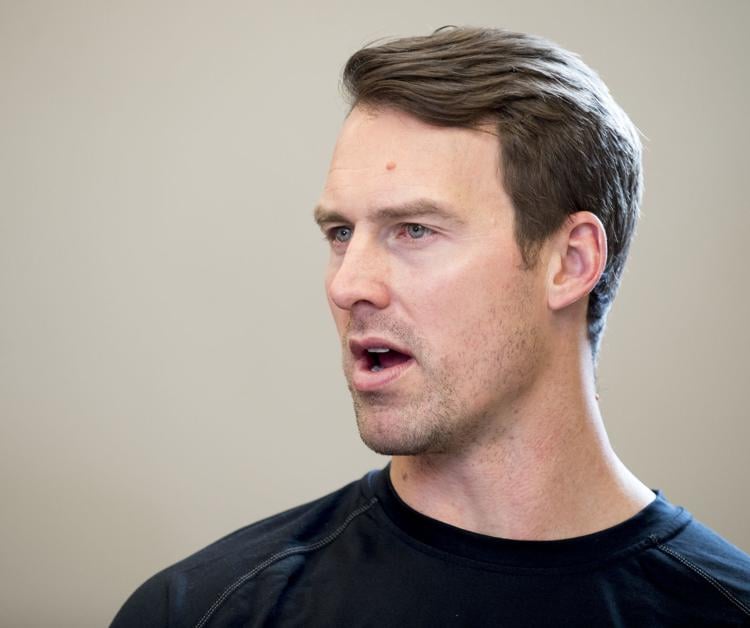 Huskers coaches news conferences, 3.2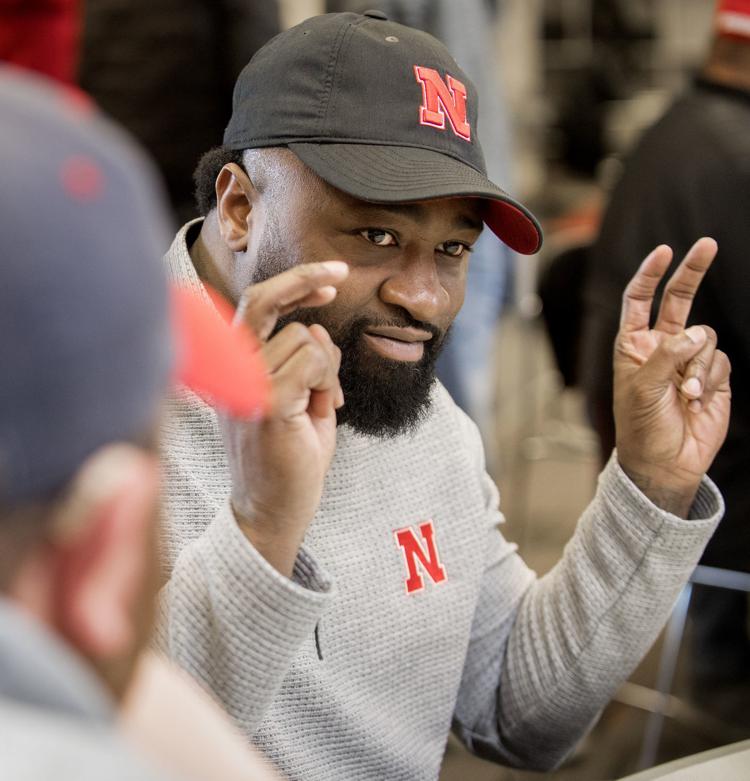 Huskers coaches news conferences, 3.2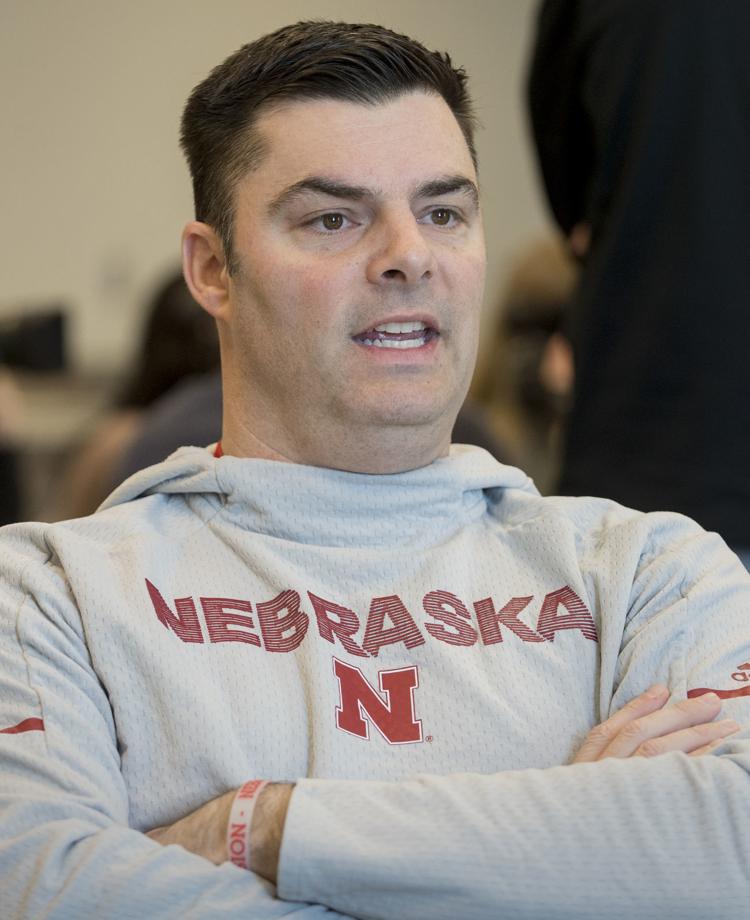 Huskers coaches news conferences, 3.2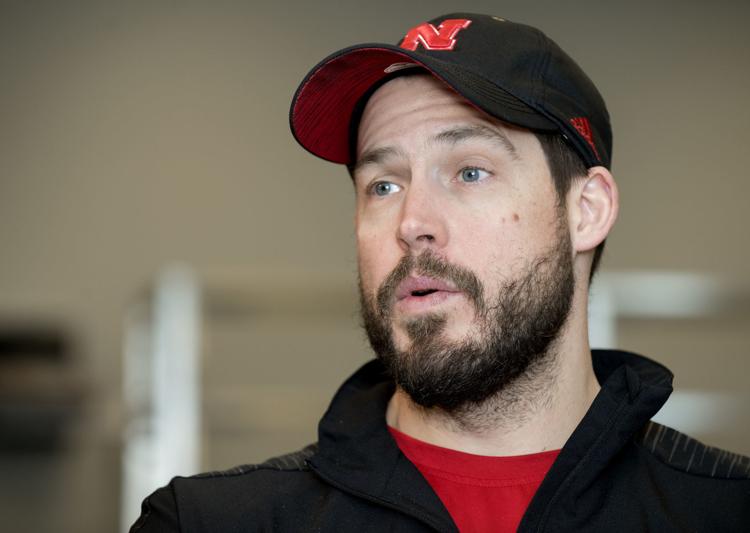 Huskers coaches news conferences, 3.2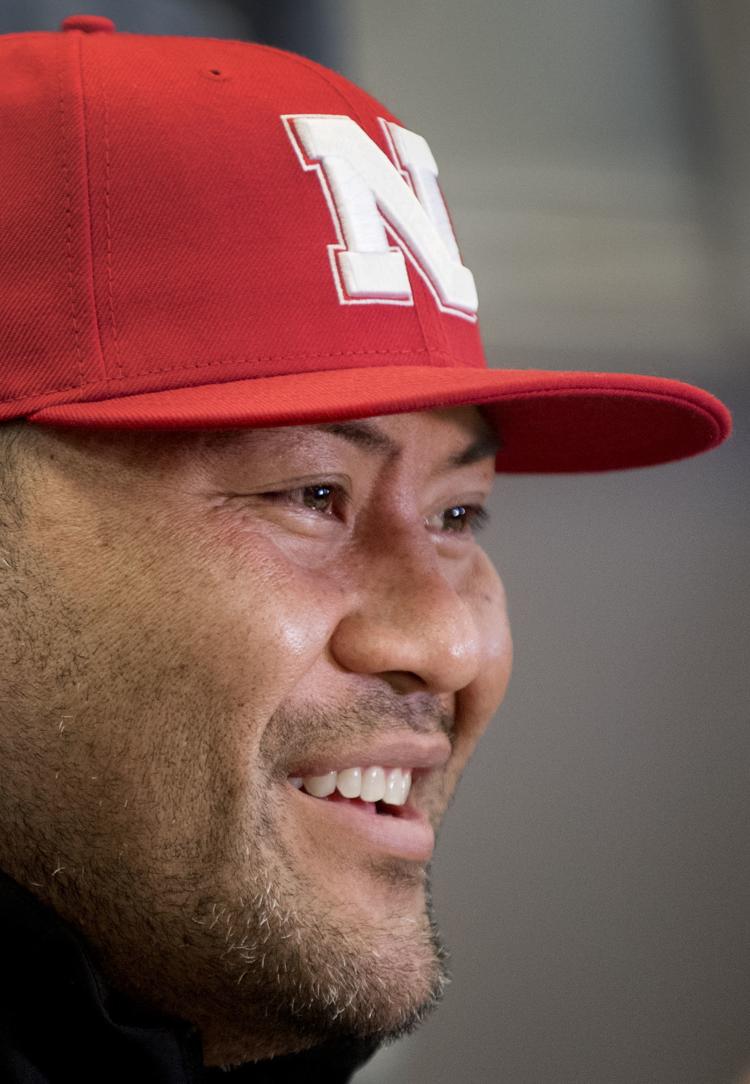 Huskers coaches news conferences, 3.2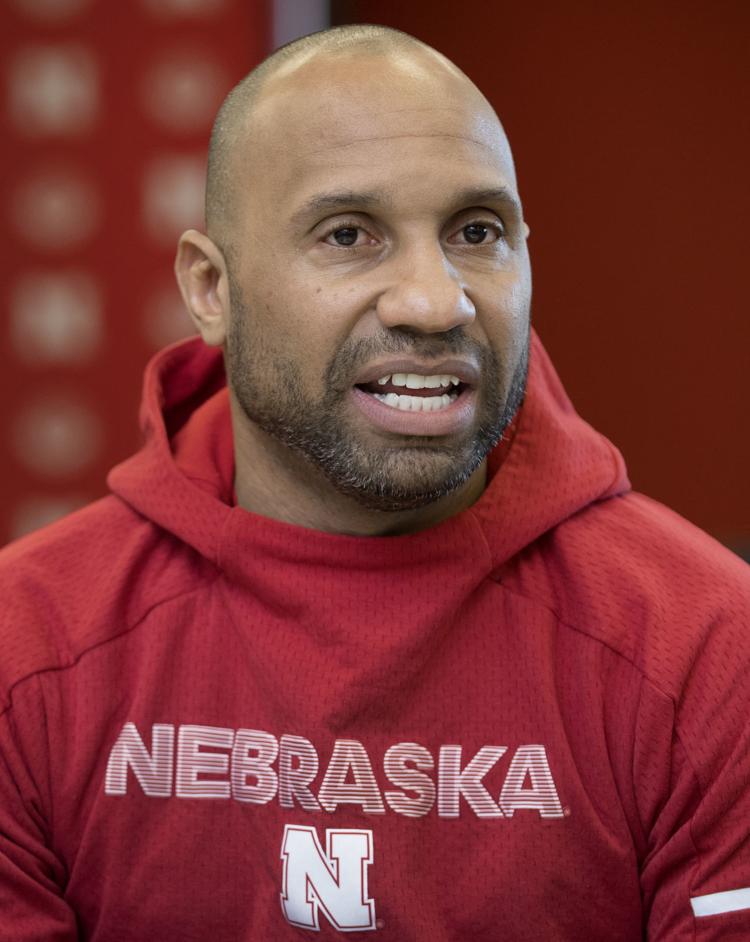 Huskers coaches news conferences, 3.2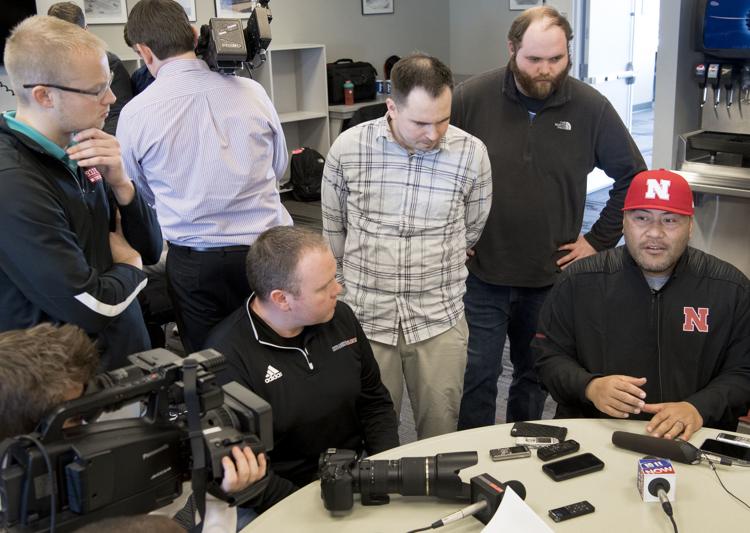 Huskers coaches news conferences, 3.2