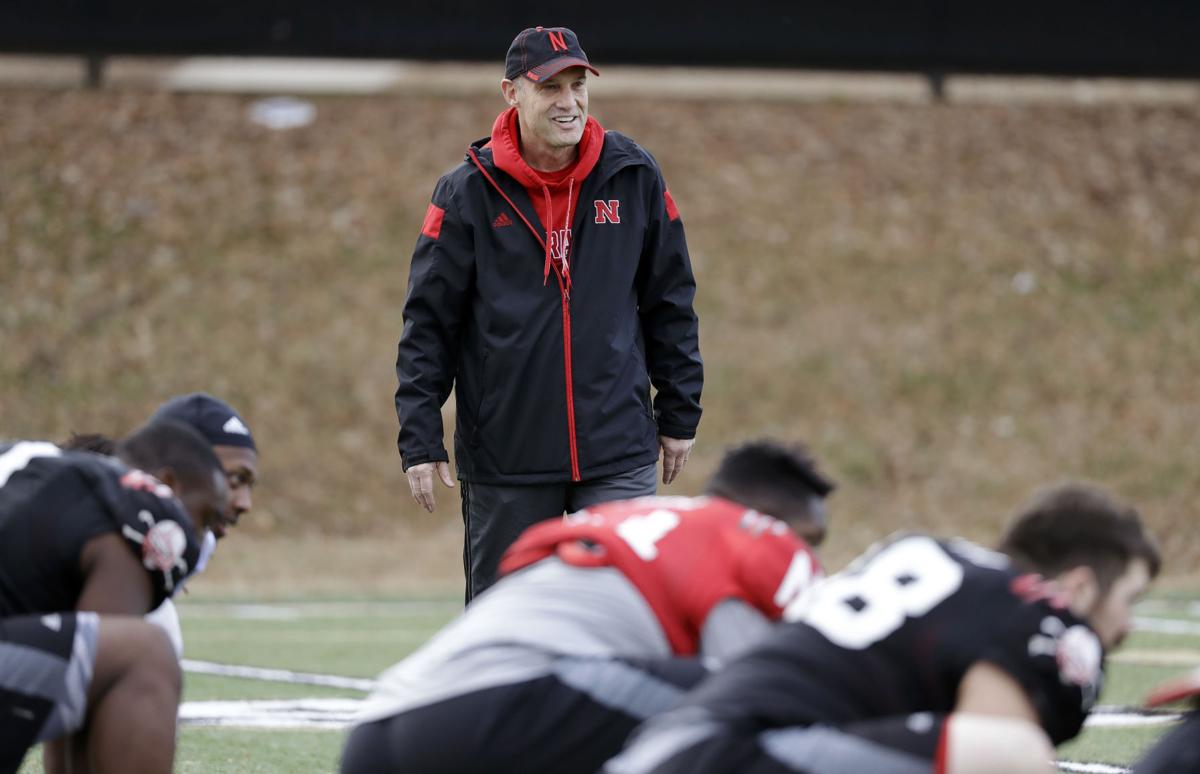 NASHVILLE, Tenn. — It's not like Nebraska blistered the competition running the football this fall, so nothing is to be taken for granted as NU meets a bowl opponent that has let teams go wild on the ground this year.
But, man, Tennessee's stats against the run are an eyesore. The Volunteers rank 111th against the run, giving up an average of 231.7 yards on the ground a game.
"I know that's what we want to do, is run the rock, so we'll see if we can put together a good performance," senior center Dylan Utter said after Wednesday's practice.
As for who carries the load?
While true freshman Tre Bryant remains sidelined, running backs coach Reggie Davis likes his situation going into the game.
"All the guys look good right now," Davis said. "We're excited about what they're going to be able to do."
That includes senior Terrell Newby, who leads the team in rushing with 864 yards this year. Newby was slowed by a knee injury early in bowl practices, but Davis thinks he's back.
"He said he's feeling better than he has in a long time, so that's a good thing, and he looks like it," Davis said.
The Huskers finished the regular season ranked 62nd in rushing, averaging 178.2 yards a game.
Getting that part of the game going at a higher level may be necessary, especially in an effort to keep NU out of third-and-long passing situations that allow Volunteer defensive end Derek Barnett, an All-American, to pin his ears back.
Davis believes sophomore running back Devine Ozigbo, who has been limited late in the season, can add a helping hand.
"Devine's going to play a big part in the game," the coach said. "We just got done talking about that this morning. He's going to have a great opportunity to help us a lot. I think he brings an added dimension to our offense, so we're looking forward to it."
Ozigbo said earlier this week he felt he needed to earn back some trust from coaches after battling a midseason ankle injury.
"He's getting there," Davis said. "It's good to see him getting back healthy. He definitely wasn't there healthy for a while, and didn't see some of the juice we normally see out of him. I think it affects some players more than others when they are injured so they're not quite the player. He's definitely doing that, definitely earning that (trust) back."
Proper focus: Utter hasn't seen a team distracted from the task at hand this week.
He thinks the team was dialed-in even before it got to Nashville.
You have free articles remaining.
"We've had three good weeks of practice," Utter said. "Once you do that many repetitions over a team, you're going to know them inside and out, and I feel like we have a good concept of their defense."
Offensive coordinator Danny Langsdorf feels there's been good enthusiasm at practice.
"There's a lot of stuff going on, so you have to make sure when you're practicing you get their attention and their best work," he said. "I think our guys have enjoyed the bowl, have had a good time with the events. But I think they've also stayed focused and had a good week of practice."
Injuries: Aside from Bryant and the very questionable status of quarterback Tommy Armstrong, it appears the Huskers will be without junior linebacker Marcus Newby (groin).
Tight end Tyler Hoppes (concussion) has also been sitting out practice.
If Bryant can't play, it also means NU has to find a new lead kick returner. Mike Riley told reporters that role should go to Jordan Nelson, with Mikale Wilbon the off returner.
And if Armstrong can't suit up, who is the No. 3 QB behind Ryker Fyfe and Zack Darlington? That'd be fullback Luke McNitt, who played the position at Nebraska-Kearney.
Special jersey: Country musician Chase Rice stopped by to watch Wednesday's practice, talking to Riley and Gerald Foltz, the father of the late Sam Foltz.
Rice wore a Foltz jersey at a concert soon after the punter's death, paying tribute to him with a song. The jersey he wore that night was framed and on display at Wednesday's practice. Rice and Riley held it up and took pictures. Gerald Foltz was moved when he saw it.
The framed jersey, along with a side-stage pass to a Rice concert, will be auctioned off, with proceeds going to the Grand Island Public School Foundation.
Chicken belt: Husker senior offensive lineman Garret Johns gave Tennessee its first blow of this bowl trip, beating one of the Vols' big men in a hot chicken-eating competition at a bowl function Tuesday night.
Johns was given a belt for the win. A belt he wore during team stretches Wednesday. Teammates were quite proud.
"Oh, he was the man," said sophomore wide receiver Stanley Morgan. "I knew he wasn't going to let us down."
Morgan thought offensive lineman Jalin Barnett would come through in that competition, too. "But Jalin likes to eat slow."
Quotable: While NU won't have the services of Armstrong and wide receiver Jordan Westerkamp, Langsdorf did stop to credit them for the work they've given him the past two years.
"It's hard for those veteran guys who have to learn a new system," Langsdorf said. "They don't have the advantage of a redshirt year. They have to be engaged right off the bat and learn quickly because you are throwing them into a new system.
"Those two did a nice job in the transition and embracing the change and working on how they can improve their own game but also within the system they are playing."