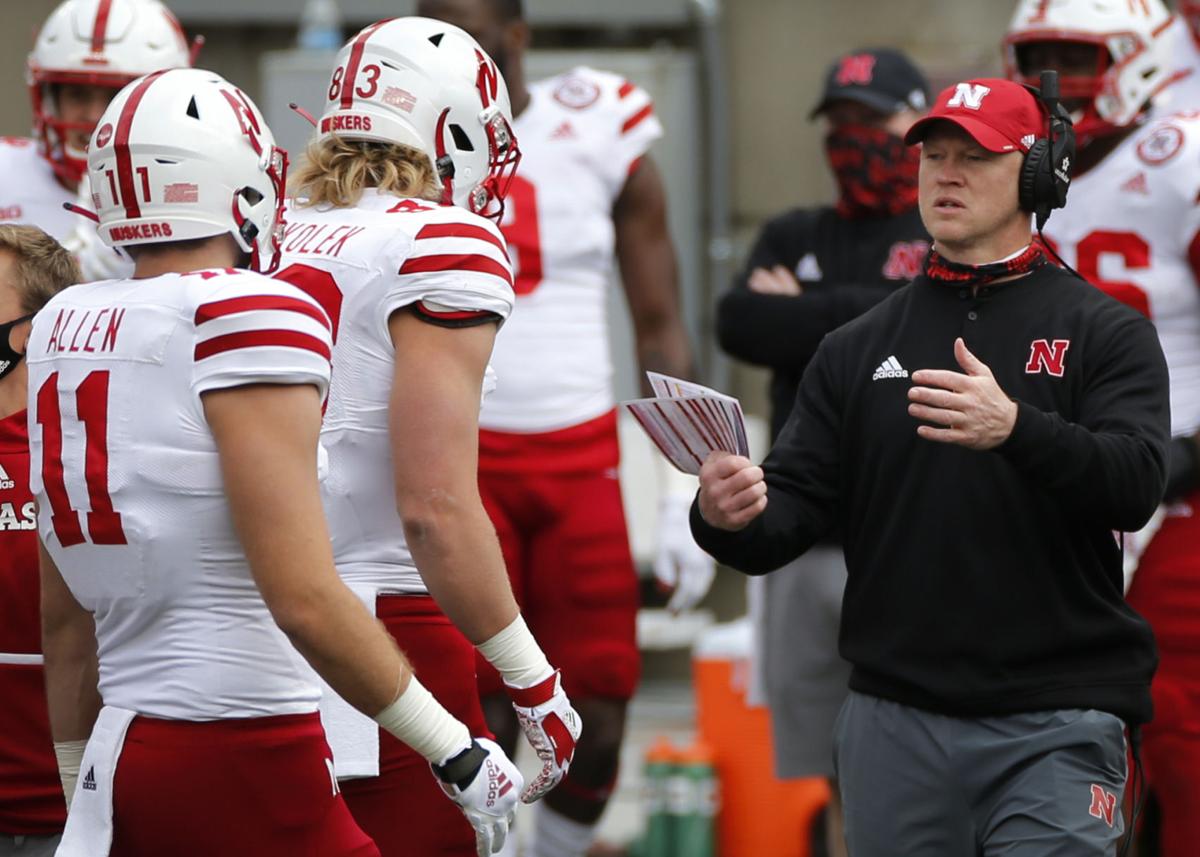 Nebraska will indeed prepare for Saturday's game against Wisconsin without two key players in its defensive secondary.
Frost said after Saturday's game he was hopeful to have "discussions" about potentially getting one or both players back for the Wisconsin game, but it appeared Monday those discussions didn't get far.
"I don't want to talk about discussions with the officials in the league yet. We're waiting to hear back from them again," Frost said. "I don't believe there's a process to appeal that penalty, so I think we're kind of stuck with the outcome of it whether we agree with it or not."
Taylor-Britt lowered his head on a glancing blow to Ohio State running back Steele Chambers to get his targeting flag. Williams delivered a violent hit to Buckeyes receiver Jaxon Smith-Njigba that appeared to avoid contact to the head and neck, but still drew a penalty.
A third key player, linebacker JoJo Domann, was also called for targeting earlier in the game before that call was reversed.
NU will now have to turn to a host of younger players to fill in the gaps for two quarters against Wisconsin. Among those youngsters, sophomore Quinton Newsom and redshirt freshman Myles Farmer got on the field late against Ohio State.
"We need to get some young guys involved, not just in the secondary but in a lot of places. And I think as soon as those guys are ready, we have some guys with some talent to make us a better football team," Frost said. "So all those guys got to grow up, and some of them are going to have to do it this week."
Stoll's status: As Nebraska turns its focus to Wisconsin, the status of senior tight end Jack Stoll remains unclear.
Stoll had two catches for 24 yards against Ohio State before leaving the game after a low hit from Buckeyes safety Marcus Hooker. 
The 6-foot-4, 260-pound Colorado native was helped off the field, and didn't return. Stoll was Nebraska's second-leading returning receiver from last season, behind Wan'Dale Robinson, and was the only tight end to finish 2019 with double-digit receptions.
"That's one of the positions where we feel like we have some depth," Frost said. "We're still evaluating Jack, and going to get him back as fast as we can. But we do feel good about the guys that are at that position, him included."
Austin Allen, Travis Vokolek and Kurt Rafdal have all appeared in games for NU at tight end.
First road trip goes smoothly: Other than the result on the field, Nebraska's first road trip in a COVID-19 world went off smoothly, Frost said.
"It wasn't that difficult to go through any of the processes," Frost said. "The weirdest part of the whole game was no fans in the stadium; it just felt funny. The rest of it just felt like a road trip."
Nebraska's players, coaches and staff have been getting daily virus tests since Sept. 30. That included two tests Friday — one in the morning before leaving Lincoln, and another after arriving in Columbus. The Huskers were also tested the morning of the game.
"At the end of the game there, if I could do that again, I would have taken a knee. I feel bad about that," Day said. "I had a younger quarterback in the game and I didn't feel like we had the personnel to take the knee and I probably should have done that. So I just want to publicly apologize to Scott (Frost)."
Day also said he planed to text Frost later on. But Frost on Monday was ready to move on.
"I don't want to talk about that. We're focused on Wisconsin," Frost said. "I tell you what, if we want the score different, we need to play better. That's the bottom line."
Honoring Flippin: Nebraska players on Saturday had red stickers on their helmets that read "George Flippin" in white letters.
A small, simple gesture. But an important one, Frost said, with the current state of affairs in the United States.
Flippin was the first African-American to play football at Nebraska, and was inducted into the Nebraska Football Hall of Fame in 1974. He also competed in track and field, basketball and wrestling at the school.
"I'll be honest, I didn't know much about George Flippin before this year. If you haven't read about him, it's an unbelievable story, it's fascinating, and I encourage our fans to go research that," Frost said. "You can't honor everybody, you can't ever do as much as you want to do, but honoring him I think is a good start."
Nebraska wore the stickers as part of the Big Ten's "United As One" social justice campaign. The campaign is one of several conference-wide Equality Coalition initiatives dedicated to constructively and collectively recognizing and eliminating racism and hate by creating resources for inclusion, empowerment and accountability.
"With a lot of the things going on in the country, anything we can do as a football team to be closer together, and anything we can do as a football team to be an example ... I've said it a bunch of times, but football locker rooms oftentimes are the best places I've ever been," Frost said. "Because people come from all different backgrounds, all different races, all different places, and come together. And it doesn't really matter — you're a part of a team.
"In a lot of ways I think society should mirror locker rooms when you have good cultures built."
Watch: Frost reflects on OSU game film, looks ahead to Badgers
Watch: Martinez: "We are certainly never OK with losing"
Watch: DB Bootle: A win against Wisconsin would 'mean a lot'
Watch: OT Jaimes talks about Huskers' growth on O-line
Watch: DE Ben Stille says scoreboard vs. OSU speaks the loudest
Watch: LB Honas talks about preparations for Wisconsin