It hit Mickey Joseph late in the second half — maybe he could have prepared a different game plan.
With Nebraska trailing 35-7 to Oklahoma, Joseph realized that slowing down NU's offensive tempo and huddling more might have helped take away some possessions from the high-scoring Sooners.
Given Nebraska's defensive struggles through four games, slowing down the tempo will help reduce the amount of time the Husker defense is on the field.
"It's going to be opponent by opponent, but we will slow it down to help out the defense a little bit," Joseph said.
However, the Huskers will be without exciting freshman running back Ajay Allen for the remainder of the season. Allen suffered an injury early in the second half against Oklahoma, and Joseph confirmed Tuesday that Allen underwent season-ending surgery on Monday and will take a medical redshirt.
Recruiting update: Changes to a coaching staff can often lead to uncertainty in recruiting, something Nebraska is currently experiencing after firing head coach Scott Frost and defensive coordinator Erik Chinander in back-to-back weeks.
However, only one of NU's 14 commits in the class of 2023, four-star edge rusher Cameron Lenhardt, has publicly decommitted from NU since the staffing changes. Perhaps much of that is due to Joseph's approach to continuing NU's recruiting efforts like normal.
"We're going to recruit like we're going to be here," Joseph said. "That's the right thing to do. We're not going to sabotage the place because we might not be here; the most professional thing to do is to do things the right way."
Joseph worked as NU's lead recruiter for most of the spring, and he's built strong connections across the state over that time. However, his ties to Louisiana go back even further, and Joseph is known for getting the best talent out of the state and region.
With the bye week, Joseph and several other assistant coaches will be on the road recruiting, with Joseph going to Monroe, Louisiana, on Friday and New Orleans on Saturday.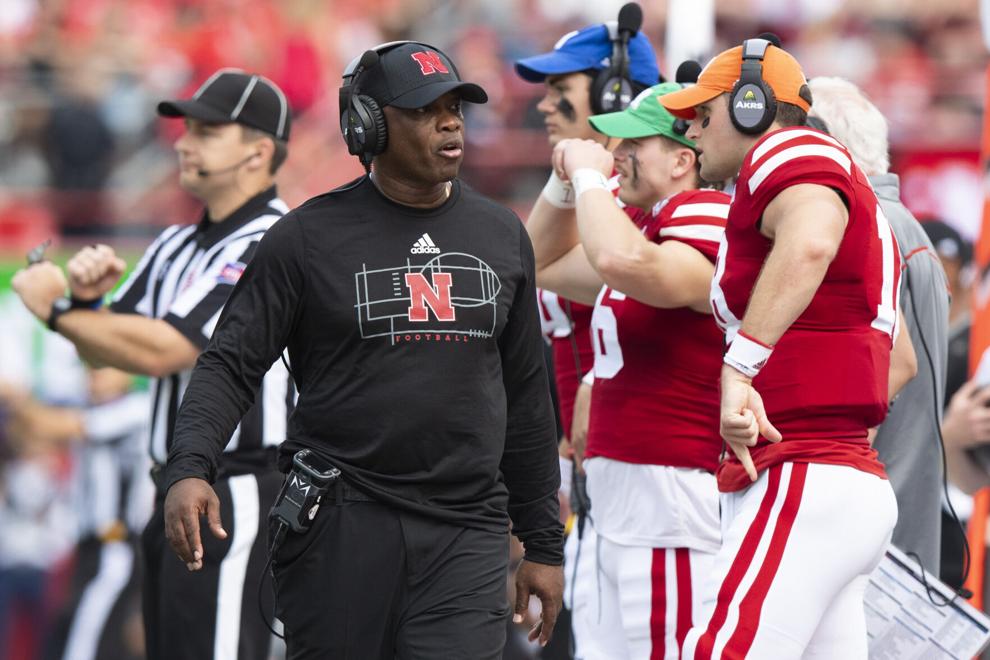 Yes, there's a chance Nebraska will have an entirely new coaching staff by the time National Signing Day rolls around on Feb. 1. But Joseph is continuing to recruit like he's going to be the man in charge for a long time.
"Just speaking to the recruits last weekend and talking to them the last two weeks on the phone, they're all in because we sell them the University of Nebraska, no matter who sits in this chair," Joseph said. "… They're going to say we left this place better than we found it."
* With Bill Busch stepping into the defensive coordinator role, former special teams assistant Joey Connors will take on the lead role coaching NU's special teams unit. Joseph said other assistant coaches — and Busch — will continue their work on that unit, too.
* Busch and Joseph's coaching relationship dates back to their time at LSU, a period that showed Joseph that Busch is ready for this challenge. 
"Bill is built for this," Joseph said. "He's sharp, he's going to be detailed and he's a really good football coach. He'll take care of it, and Bill understands what I want."
* Punter Brian Buschini suffered an ankle sprain Saturday, but will be fine long term.
* Joseph's message to the team during the bye week is to simply focus on Nebraska — next week they'll focus on Indiana. 
"We control our destiny right now, and we have eight conference games left," Joseph said.