Scott Frost is known for running a fast practice.
Four sessions into the second year of spring ball under the Nebraska head coach, the Huskers have their tempo dialed up to a level it didn't approach last year.
Even with the limited access reporters are granted, the rate at which the offense operated early in practice Monday was obviously faster than it was at any point last year.
"Yes," quarterbacks coach Mario Verduzco confirmed following the workout at Hawks Championship Center. "Due in part just because the guys have gone through it. They know it. Then a little bit of it is just the 'cubes' (quarterbacks) because we kind of set the tempo for the next play getting run off. They feel a heck of a lot more comfortable, whether it's a tempo play or it's an isolated play, they're making those plays a heck of a lot faster."
Even freshman quarterback Luke McCaffrey, on campus for two months and in his fourth collegiate practice, reeled off three reps in around 30 seconds at one point early in the practice.
"He knows everybody's lined up, he knows the formations, he knows the calls that are attached to those formations and all that business," Verduzco said. "The thing that kind of maybe will slow him down a little bit is, once he's getting ready to make the snap count, he might hesitate because he's not quite sure where his eyeballs belong. That will get better.
"He really has had no issues with the tempo part of it."
Even so, Frost watched Monday morning and at one point barked, "Pick up the pace. Let's go."
"The energy wasn't what I wanted today," he later told reporters. "That being said, we're way ahead of where we were last spring."
Martinez setting tone: Safe to say sophomore quarterback Adrian Martinez's experience as a starter last season is benefiting him greatly in his second go-round with spring ball.
"He's confident. He's calm. He brings it every day. That's what I love about Adrian," offensive coordinator Troy Walters said. "I don't care how well he did yesterday, today's a new day. I don't care how well he did against Minnesota, the next game's a new game. He comes every day ready to work."
Walters also said Martinez has developed as a vocal leader.
"We lost some great leaders last year with our seniors, but he's become that vocal leader," Walters said. "He's earned the guys' respect for what he did on the field last year. He works hard in the weight room. He's always wanting to throw with the receivers, tight ends and running backs.
"He's earned that leadership role."
Bradley slimmer: Sophomore running back Jaylin Bradley was buried on the depth chart last fall, didn't appear in a game and took a redshirt season.
The Bellevue West graduate appears to be trimmer than last year.
"I don't know exactly how much (weight), but his body is in a good spot right now," running backs coach Ryan Held said. "He really transformed his body and worked hard. He's a guy that is going to get plenty of reps, so you'd better make the most of them."
Bradley is listed in the spring media guide at 6-foot, 210 pounds. He'll get plenty of reps because the position is thin this spring before the summer arrivals of Ronald Thompkins, Rahmir Johnson and Dedrick Mills.
"We're not trying to make body builders," Held said. … "We're not getting ready for Cancun and spring break. We're getting ready to be an explosive athlete on the field."
Consistency key at WR: Walters, who doubles as receivers coach, emphasized the importance this spring of competition for playing time in that group.
"We have a lot of bodies at receiver," he said. "We need to find consistency. We know what JD Spielman can do. Now we need to find the next guys who can be consistent play in and play out."
The group took a step back Monday, Walters said, but the holdovers from last year are missing fewer assignments overall because of their experience in the system.
"Now it comes down to technique and fundamentals," he said. "What's going to create separation at the top of your route? If you're going against a good corner, what's going to allow you to get open? Now we're focused on the little things. We feel if we take care of the little things, we'll be a good receiving corps."
Nance's learning curve: Freshman receiver Jamie Nance flashes a lot of speed. He will begin to play faster once he better understands the offense, Walters said. 
"He's one of the more explosive guys we have on the team," the coach said. "But because he's still processing the scheme and plays, he's not playing as fast as we'd like him to. But that'll come once he understands the playbook."
Defense draws praise: The Husker defense endured its share of struggles last season, but it drew Frost's praise for its work this spring.
"I think the whole defense looks a lot better," he said. "Really impressed with the way the d-line is striking and moving around. There are some guys in the secondary who I think are doing a good job. I've seen JoJo Domann make a bunch of plays. It's hard to pick just a few guys out. But I think once you know what you're doing, you have an opportunity to do it faster and with more confidence.
"I'm kind of seeing that from everybody on the defensive side."
Robinson sits one out: Ballyhooed freshman receiver/running back Wan'Dale Robinson sat out Monday's practice "with a minor little hamstring strain," according to Frost. "When we get those, we just don't want a little thing to turn into a big thing. I thought he would go today, he didn't, but I'm pretty confident he'll be back out there Wednesday."
In other injury news, junior tight end Jack Stoll "is limited right now" with a shoulder issue that dates to the end of last season. Frost said he likes the depth at tight end but wants that group to be more of a threat in the passing game, especially as down-field threats.
Spring football practice, 3.11.2019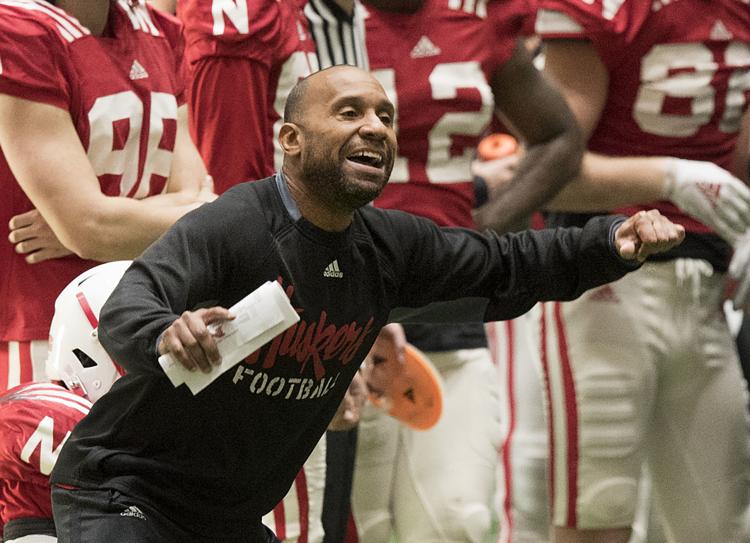 Spring football practice, 3.11.2019
Spring football practice, 3.11.2019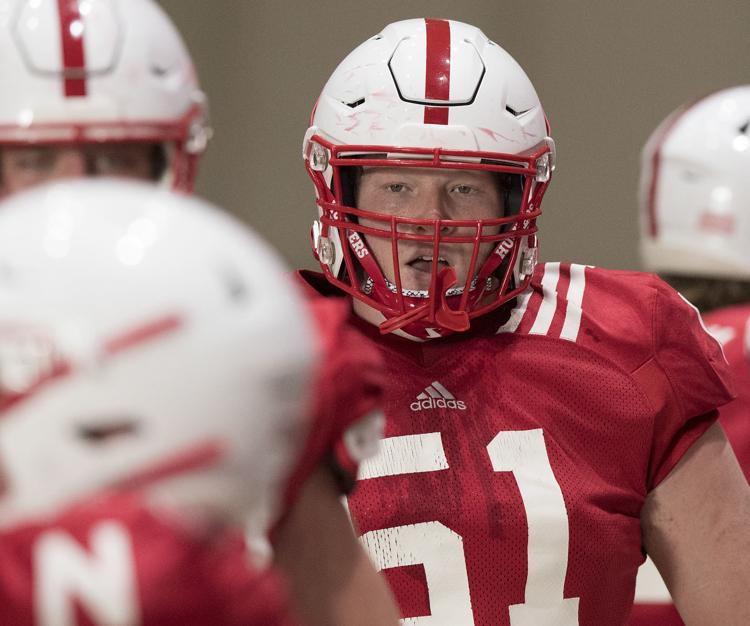 Spring football practice, 3.11.2019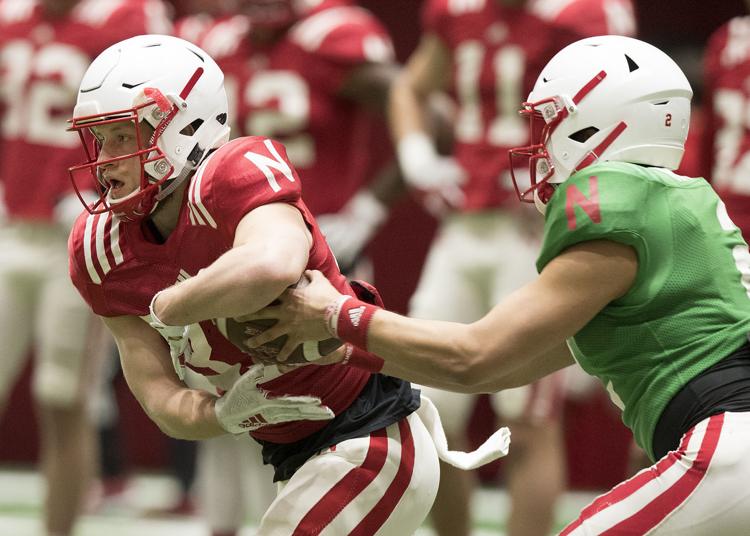 Spring football practice, 3.11.2019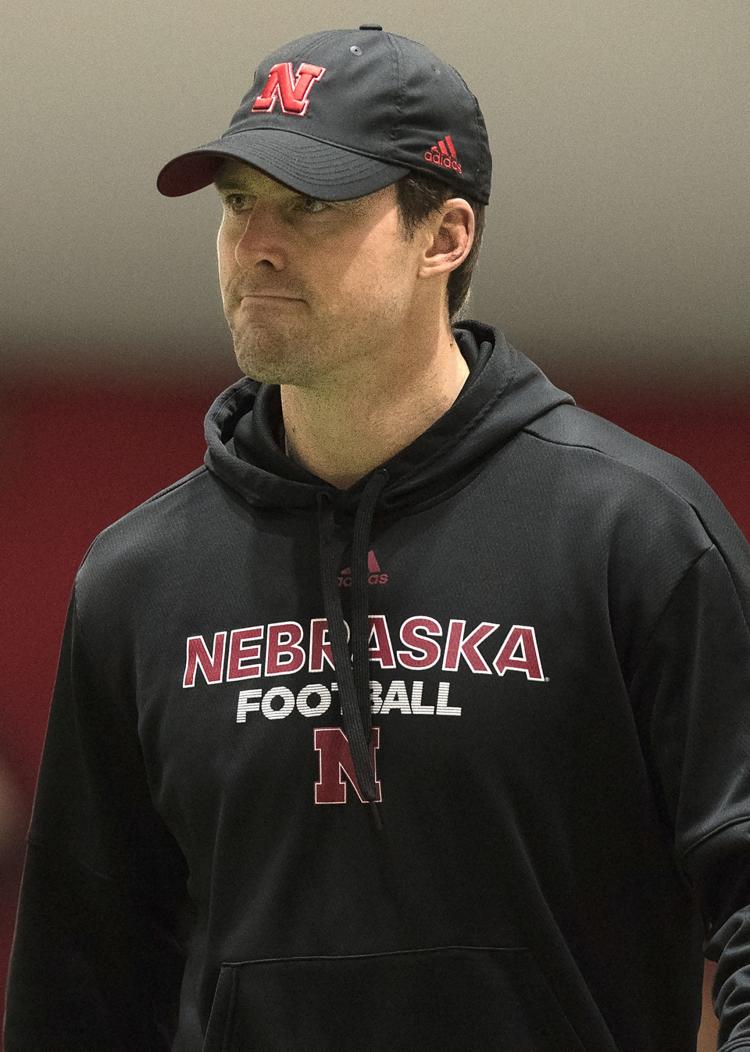 Spring football practice, 3.11.2019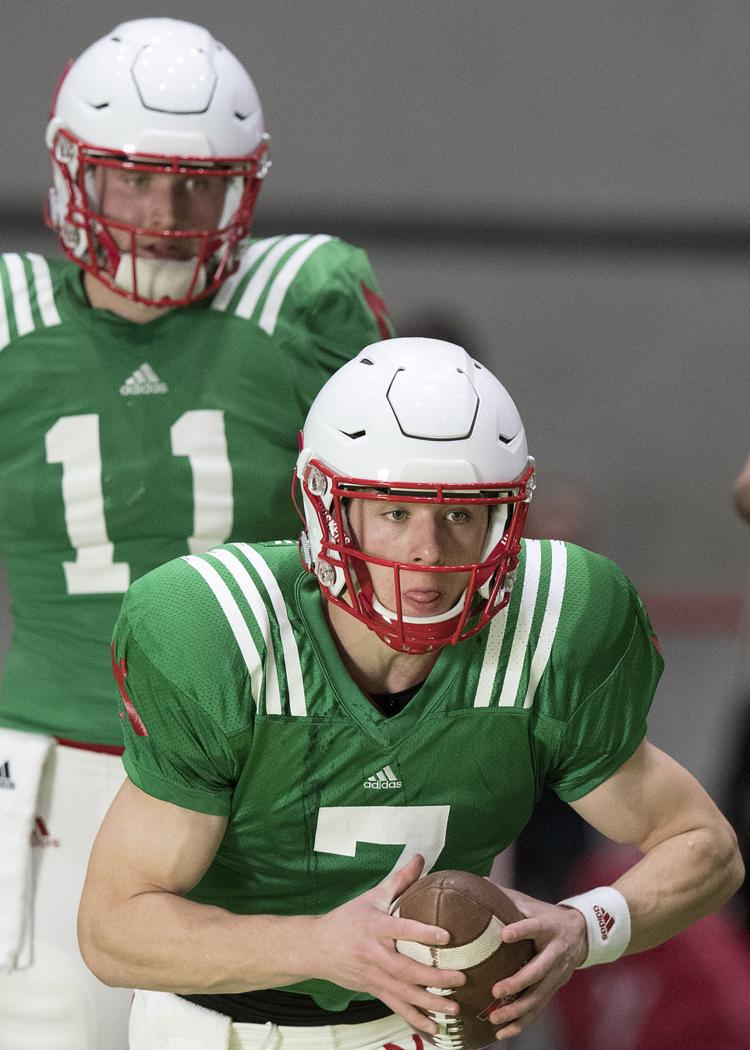 Spring football practice, 3.11.2019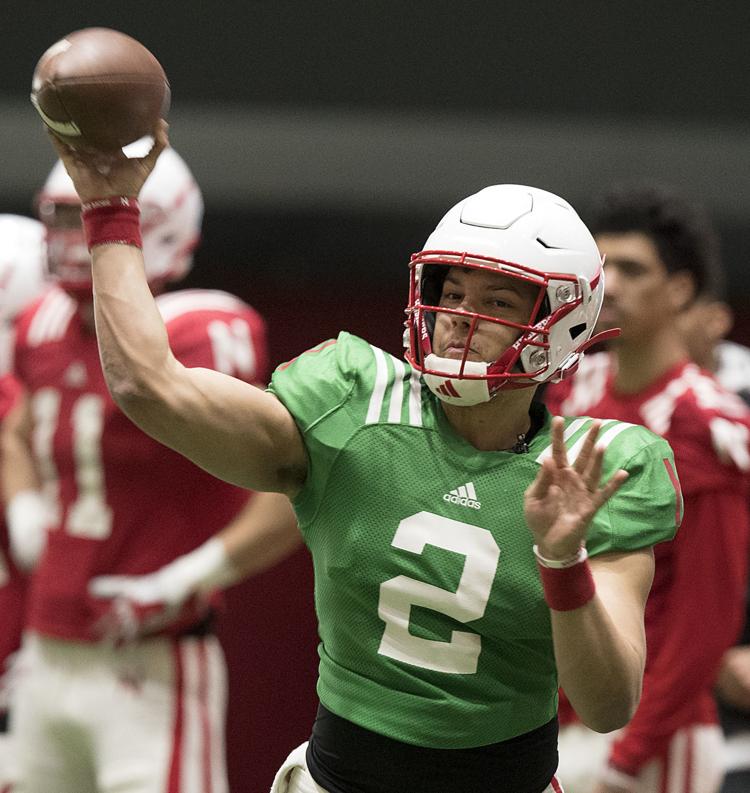 Spring football practice, 3.11.2019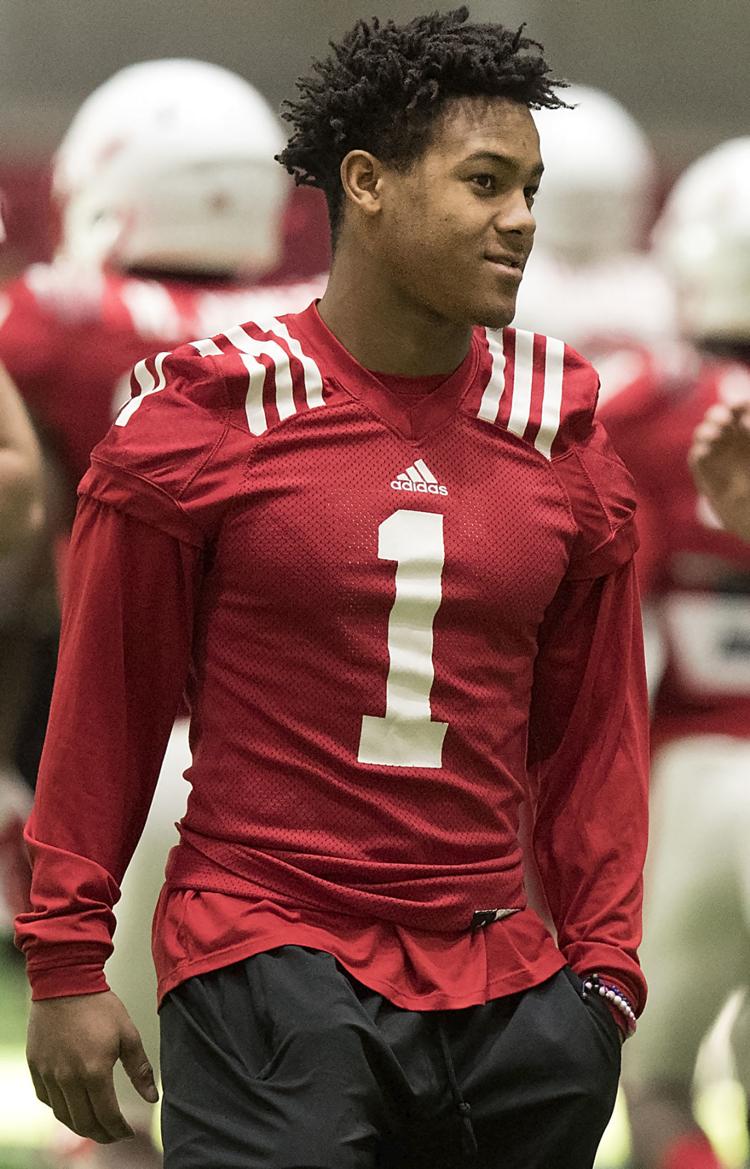 Spring football practice, 3.11.2019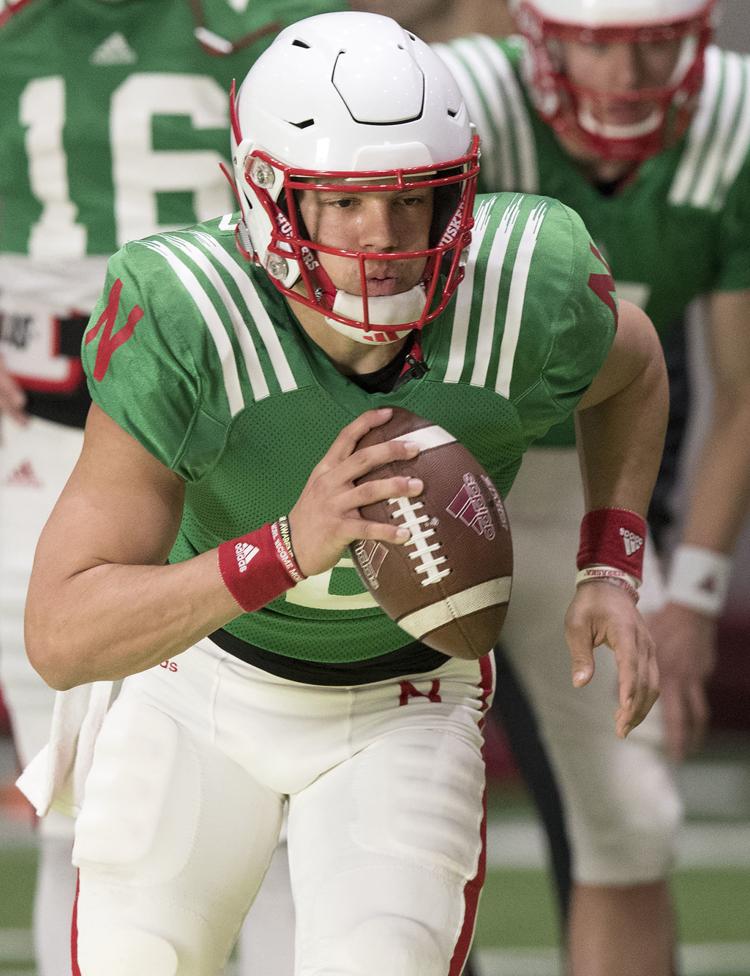 Spring football practice, 3.11.2019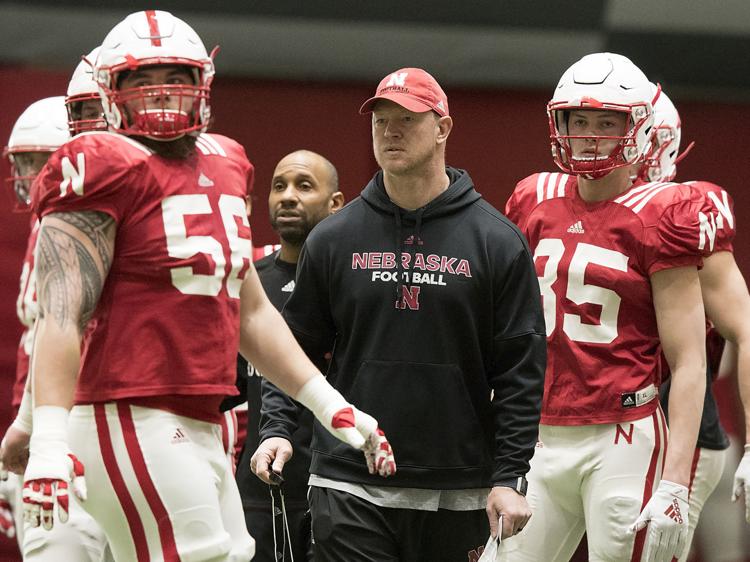 Spring football practice, 3.11.2019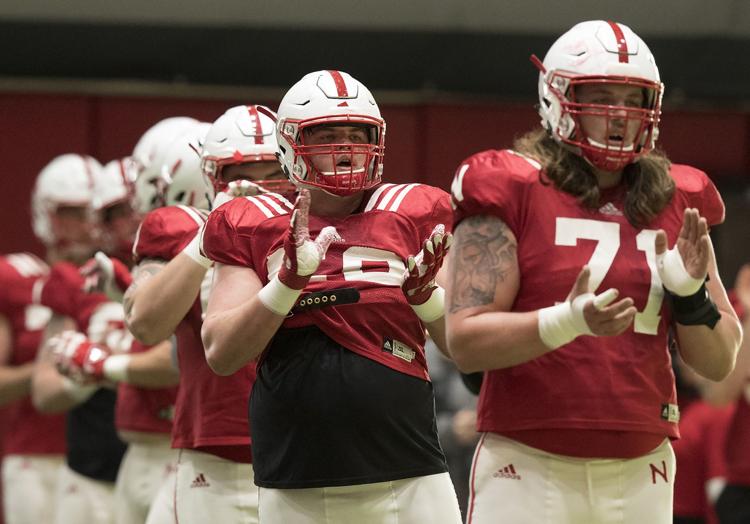 Spring football practice, 3.11.2019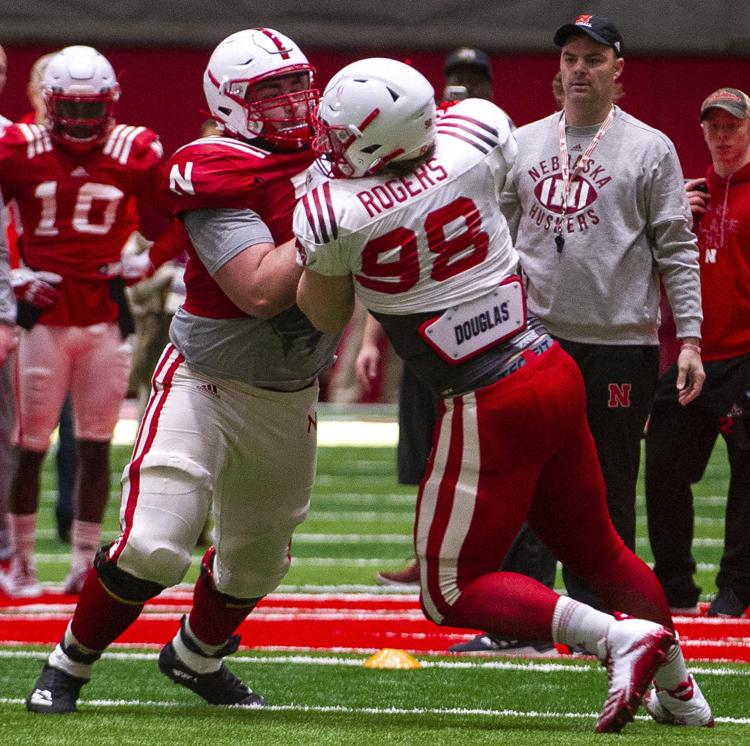 Spring football practice, 3.11.2019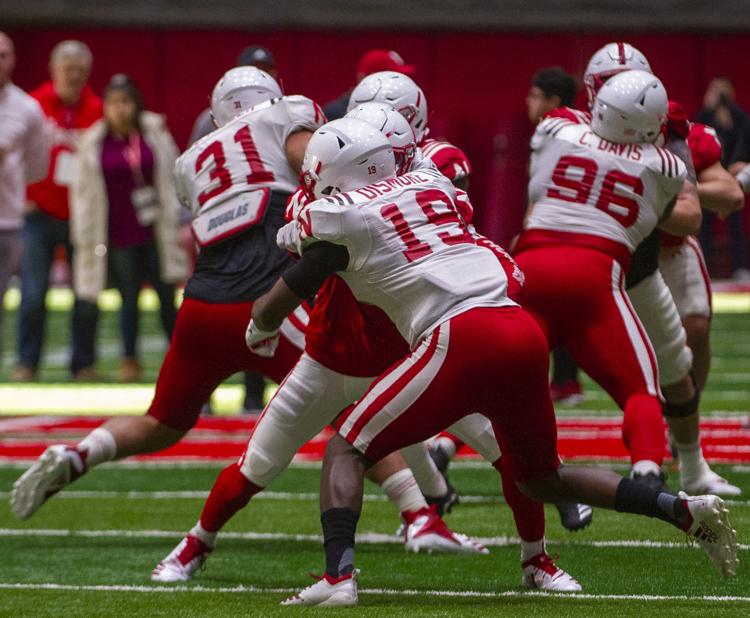 Spring football practice, 3.11.2019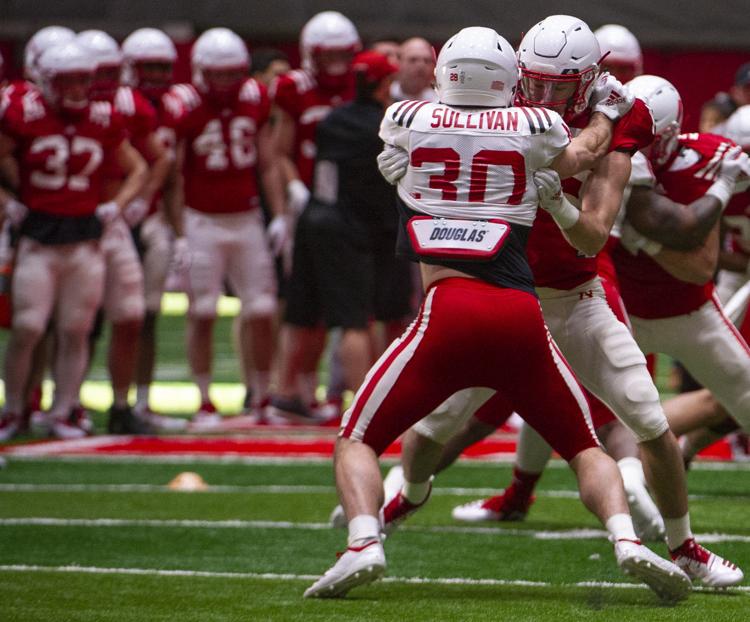 Spring football practice, 3.11.2019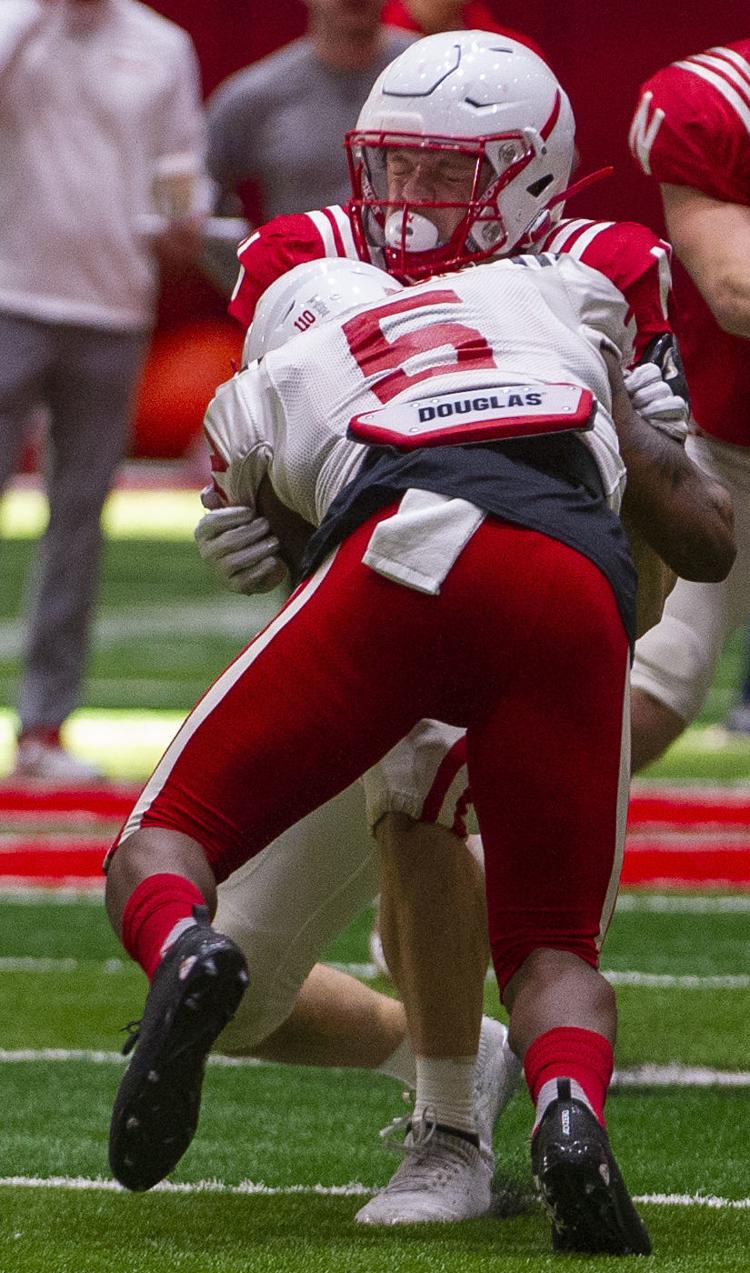 Spring football practice, 3.11.2019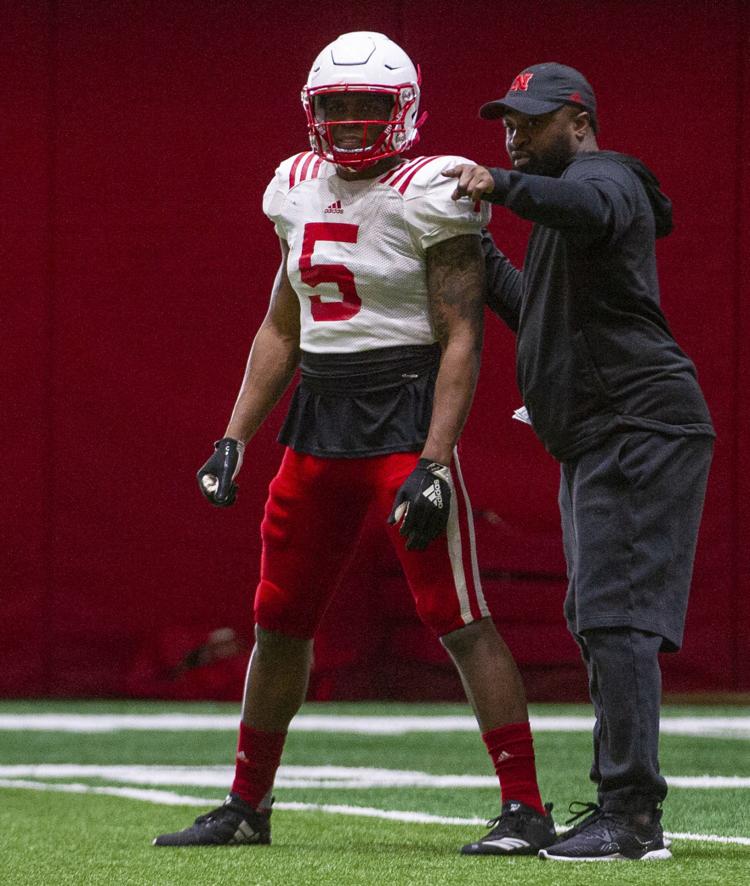 Spring football practice, 3.11.2019