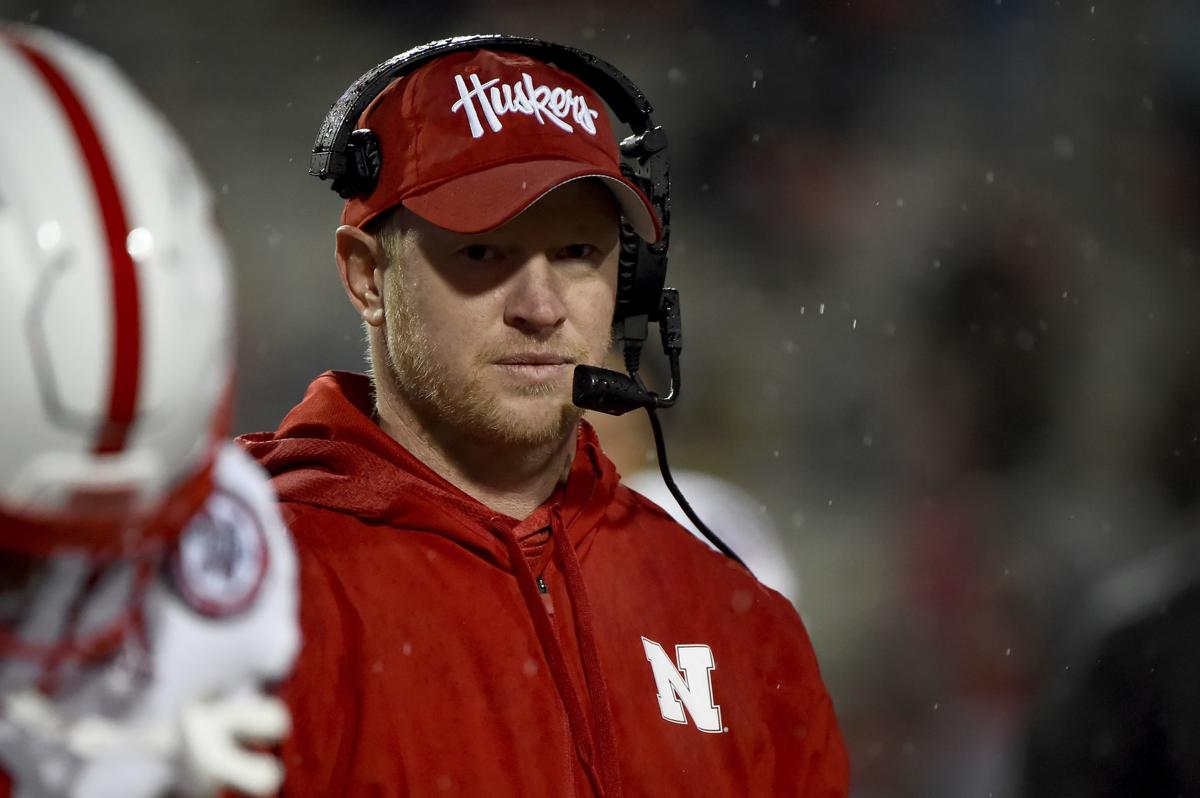 Thanksgiving dinner was out of the way early for the Nebraska football team as it prepared for Friday's game against Iowa.
The Huskers had their team holiday dinner Tuesday night, NU coach Scott Frost said.
Nebraska held its fast Friday practice on Thursday and an extra walk-through on top of that, according to Frost.
"They've handled the short week well," Frost said. "We've still got some work to do on it. … We probably need a little extra work yet to make sure we've got the game plan dialed in and the guys are committed to doing that."
"We'll probably have a little extra walk-through tomorrow, then it's day-before-a-game routine tomorrow night. So today is Thursday for us and tomorrow is Friday for us even though today is Wednesday and tomorrow is Thursday."
Getting healthier? Frost doesn't comment specifically on injuries, but did drop a potential hint on Wednesday when asked about the general health of his team heading into the regular season finale.
"We've got some guys banged up, that's football this time of year," Frost said. "Think there's a few guys that have a chance to play that haven't played lately and we'll see where it falls."
One of them is likely freshman receiver Darien Chase, who has played in three games and who Frost on Monday said was expected to play against Maryland last week but wasn't healthy enough to go on Saturday.
The bigger question, of course, is if one of those players is freshman standout Wan'Dale Robinson, who has missed the past two games with a hamstring injury suffered Nov. 2 at Purdue.
Ground and pound: Nebraska's run game has shown improvement and been downright good the past two weeks, to the tune of 578 yards and six touchdowns against Wisconsin and Maryland.
Frost has credited junior back Dedrick Mills and also said his offensive line continues to play better and better.
"Last couple of weeks I think we've opened up some bigger holes for guys and I think the offensive line has continued to grow," he said. "Some of those young guys in the middle have got better as the year's gone along and are playing at a higher level.
"But we've got our work cut out for us against Iowa. They're really stout against the run, their front four is really good, their back end comes up and tackles really well, so they're going to make us earn it and we can't have just a good play now and again, we have to be consistent."
Dewitt up for award: Nebraska outside linebackers coach and special teams coordinator Jovan Dewitt is a nominee for the FWAA Courage Award, given each year to a person displaying courage on or off the football field.
Dewitt was diagnosed with a form of throat cancer in January and was limited in his coaching capacity through the winter and spring ball. But he returned to full action in August and has been a full-time coach for the Huskers this fall.
The Courage award is voted on by a panel of members of the Football Writers Association of America and is presented during the lead-up to the Capital One Orange Bowl.
Among the other nominees is Minnesota holder Casey O'Brien, who spoke at the annual Big Ten luncheon in July and who has battled multiple bouts of cancer himself. O'Brien announced on Twitter this week that he was heading in for another surgery after a scan found a small spot on one of his lungs.
Know what's coming: One thing NU likely won't have to worry about, Frost said, is a bunch of exotic looks from Iowa's defense. Frost called this season "interesting" from the standpoint that Nebraska has seen several different defensive fronts that opponents hadn't shown on film previously.
Iowa's 4-3 scheme, which has allowed just 12.2 points per game, doesn't need to be tricky, Frost said.
"I don't think that's going to happen Friday," Frost said. "Iowa is good at what they do, they've been running basically the same thing for a long time. They know all the plays that have a chance to expose them and they've addressed most of those, so we have to be creative and we have to do a good job just getting after them and blocking them and protecting if we're going to have a chance."
Be the first to know
Get local news delivered to your inbox!