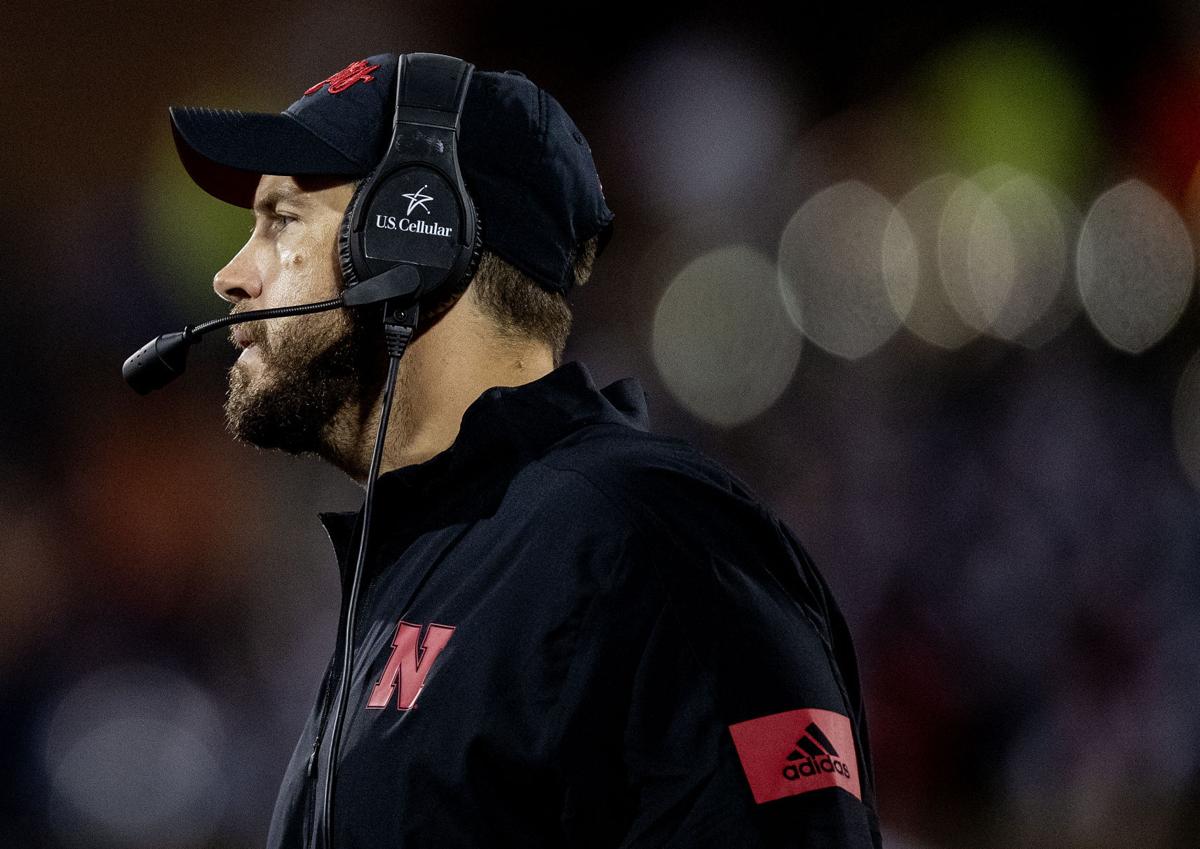 Nebraska defensive coordinator Erik Chinander sees the same things everyone else sees when he turns on the film of Ohio State quarterback Justin Fields.
"He's big, he's fast, he can throw it really good, and he's operating their offense right now," Chinander said Tuesday.
Unlike everyone else, though, Chinander is in charge of formulating a game plan to slow down Fields and the OSU attack. The 6-foot-3, 223-pound quarterback has completed nearly 70% of his passes with 13 touchdowns, and has yet to throw an interception through four games. The Georgia transfer has also rushed for six touchdowns, and averages 4.5 yards per carry.
"Probably the question mark with him was, can he come in and take command of that offense," Chinander said. "And so far he's done a pretty good job of doing that."
Steve Sipple and Parker Gabriel give insights from Nebraska defensive coaches on Ohio State preparations after practice on Sept. 24, 2019.
The Huskers have had three players simulating Fields on the practice squad, even giving touted freshman Luke McCaffrey some reps. Matt Masker and Brayden Miller have also taken on the role of Fields in practice.
"I hadn't seen much of Justin Fields. I didn't know how good he would be, becoming eligible at Ohio State. He's impressive. He throws it really well, runs it really well, their offense has been efficient. They have playmakers all over the field to help him. So, he is a pretty special player," NU coach Scott Frost said Monday. "We do have a couple of quarterbacks that run pretty well and throw it pretty well, so we will give the best look to our defense that we can and see if we can try to mirror what he does a little bit."
Added wrinkles: Ohio State's offense has added a few wrinkles to its attack. Nebraska inside linebackers coach Barrett Ruud said the Buckeyes go under center more and run NFL-style sets from those formations.
Defensive coordinator Erik Chinander talks after practice on Sept. 24, 2019 about getting ready for Ohio State's mobile quarterback.
"They use pre-snap disguises really well, they use tempo really well, they're very balanced," Ruud said. "It's a great offense."
Dobbins a challenge: Running back J.K. Dobbins, is averaging 7 yards per carry and 120 yards per game to go with six rushing scores and a receiving touchdown.
NU defensive line coach Tony Tuioti said Dobbins is one of the best backs in the country, and is able to do anything — run downhill, cut back and be an effective receiver.
Trench warfare: Ohio State's offensive line has paved the way for a unit that is third in the nation in scoring at 53.5 points per game. It will be the best O-line Nebraska has seen so far this year. But Chinander thinks Nebraska's defensive line can present its own challenges.
"I think our D-line's pretty good. I think that's going to be a good matchup up front. I think it's going to be competitive. I think they're probably ready for a good matchup in the trenches," Chinander said. "I don't think they've seen a defensive line as good as ours and we probably haven't seen an offensive line as good as theirs. So I'm looking forward to that matchup and seeing what gets done there."
Be the first to know
Get local news delivered to your inbox!