Scott Frost said Monday he felt Nebraska's defense played its best game of the year at Ohio State.
Defensive coordinator Erik Chinander appreciates the sentiment. That doesn't mean he was happy with the result.
"I heard bits and pieces of Adrian's (Martinez) postgame press conference, and I'm with him. Losing is never acceptable. But, like we talked about, the process, the process, the process. The process for me is, I feel good energy coming to work every day because I see the improvement on a daily basis. I see the improvement on tape," Chinander said Tuesday morning. "But I also feel hungry, because we're not even close. We're just not even close. That was a good football team, we played better, but we can't give up that many points, we can't make some of the mistakes we did that led to some of those big runs."
Chinander did take some positives away. The defense's execution continued to improve. The Huskers forced three turnovers for the second straight game, which is the direct result of the work done in practice, he explained.
But there is more to accomplish.
"So it's good and bad for me. It's bad because we didn't win the football game and we needed to win the football game. We should have won the football game. We had the opportunity to win the game on defense and leave the offense sit on the bench," Chinander said. "I love our offense and I want them to score a hundred points. But there's some games where I want to go out there and win it. I want the defense to go out there and win it."
Clear plan for Dixon: Expect to see more of Ole Miss transfer linebacker Breon Dixon over Nebraska's final three games.
The plan, according to outside linebackers coach Jovan Dewitt, is to play the sophomore in each of NU's final four regular-season games after Dixon saw his first action of the season at Ohio State.
"We thought it would be a good deal to get him in some games at the end of the season to kind of carry it over into the offseason and spring ball to kind build momentum for him in getting his reps and playing and doing the things we want him to do," Dewitt said. "He probably could have played earlier this season, but we thought it would be better for his learning curve to get four games consecutively so that it builds on itself."
Lightbourn "working through" kickoff gaffe: Caleb Lightbourn made the news for all the wrong reasons Saturday after his attempt at a surprise onside kick went awry after Nebraska's first touchdown against Ohio State.
It was a tough moment for the junior, and one magnified by the position he plays, NU's special teams coordinator said Tuesday.
"I think anytime you're a specialist and you're on display in front of however many thousands of people, your mistakes obviously get magnified," Dewitt said. "But that's the life you lead when you're a specialist, when you're a kicker and everybody's watching you to see how you handle it.
"So it's not easy for him, obviously, but he's working through it."
"More success": Coach Scott Frost was asked on the weekly Big Ten coaches' teleconference what area he'd like most to see improvement in over the final three games.
"We just need some more success," he said. "Gosh, so many things are going the right way and the guys are enjoying football more. They're playing for each other more. …
"The best way to finish the season the right way is to win another game or two or maybe even three. That's going to be tough against the competition we're facing down the stretch, but the guys have improved enough to have a chance to be in all three of those games and I'd love to see them pull them out."
Exciting future for QB: Nebraska sophomore tight end Jack Stoll was asked if true freshman Adrian Martinez is the best quarterback with whom he's played.
Stoll didn't go there, showing respect to the likes of Tanner Lee, Tommy Armstrong, Patrick O'Brien, Tristan Gebbia and Ryker Fyfe.
But Stoll did heap praise on Martinez.
"He can be as good as he wants to be," Stoll said. "You see him go out there and he's getting 400 all-purpose yards as a true freshman. I'm just really excited to see what he can do in the future. Obviously, I've got a few more years here, so I'm really excited to watch his development and just see how much he can grow and how great a football player he can become.
"He's already a great football player. I think he can take that next step and be a guy who everyone remembers."
1. MICHIGAN (8-1, 6-0)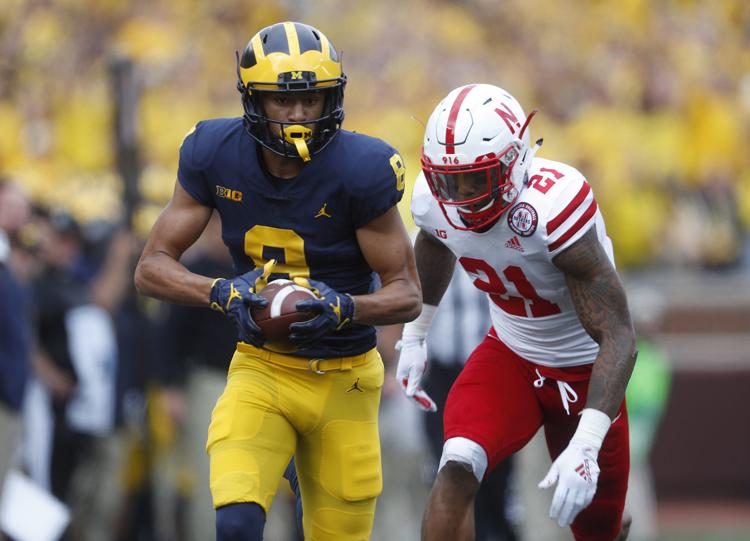 Previous: 1. Last week: W 42-7 vs. Penn State.
In perhaps the most impressive win of the year in the Big Ten to date, the Wolverines destroyed Penn State in the Big House. Jim Harbaugh's team is squarely in the College Football Playoff discussion. Receiver Tarik Black returned and UM put 403 yards on the Nittany Lions. The Wolverines' defense just might be the best in the country. They have Rutgers and Indiana before The Game. The path is pretty straight.
2. OHIO STATE (8-1, 5-1)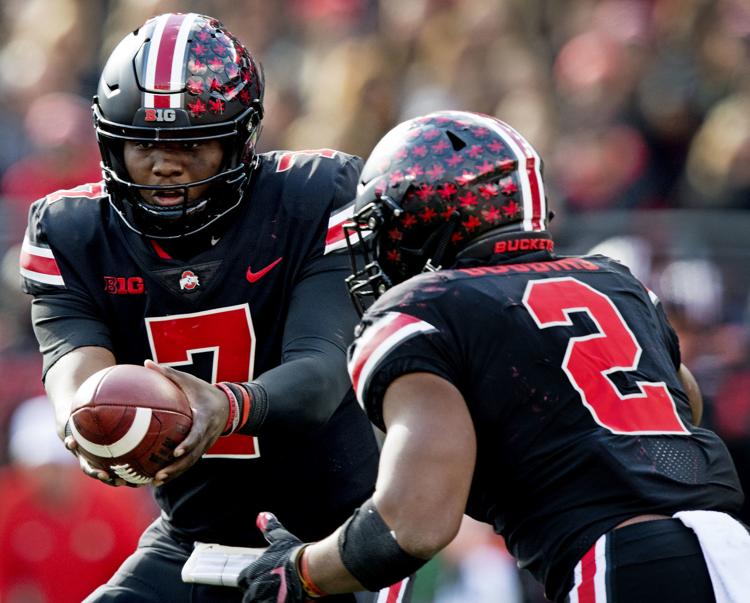 Previous: 2. Last week: W 36-31 vs. Nebraska.
The Buckeyes hold the No. 2 spot despite an iffy afternoon against the Huskers. Give Nebraska credit, but let's not say that this is a vintage Ohio State team. Urban Meyer's outfit is susceptible, but it knows how to win, too. Everything the Buckeyes want is still out there, but they must handle road games against Michigan State and Maryland before hosting Michigan.
3. NORTHWESTERN (5-4, 5-1)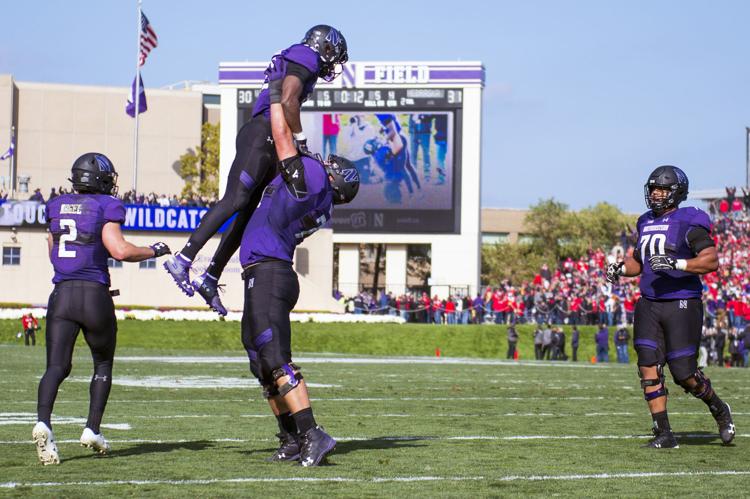 Previous: 3. Last week: L 31-21 vs. Notre Dame.
The Wildcats lost and strengthened their vice grip on the Big Ten West. That's the kind of year it's been for Pat Fitzgerald's team. They have a functional two-game lead, owning tie-breakers against the 4-2 pair of Purdue and Wisconsin. The West runs through Evanston and NU finished with Iowa, Minnesota and Illinois. The Cats went 0-3 out of conference but have won 12 of 13 against the Big Ten. Go figure.
4. MICHIGAN STATE (6-3, 4-2)
Previous: 5. Last week: W 24-3 at Maryland.
The Spartans need chaos to win the East, but they get Ohio State at home this weekend and could put themselves in second and in position for a prime bowl slot with a win. Brian Lewerke continues to confound. The talented quarterback was 11-of-20 for 87 yards and a pick in his return. Fortunately for MSU, sophomore Connor Heyward rushed for 157 and two scores and the defense remains among the league's most stingy.
5. PURDUE (5-4, 4-2)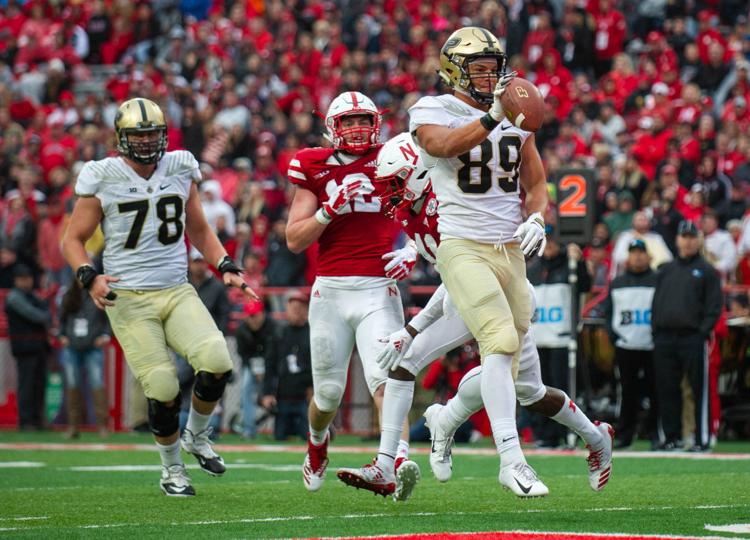 Previous: 8. Last week: W 38-36 vs. Northwestern.
The Boilermakers bounced back from a tough loss to Michigan State to beat the Hawkeyes and stay alive in the West. They have to beat Minnesota, Wisconsin and Indiana and hope Northwestern loses twice. Either way, that offense is back on track. They should have a field day this weekend in Minneapolis.
6. WISCONSIN (6-3, 4-2)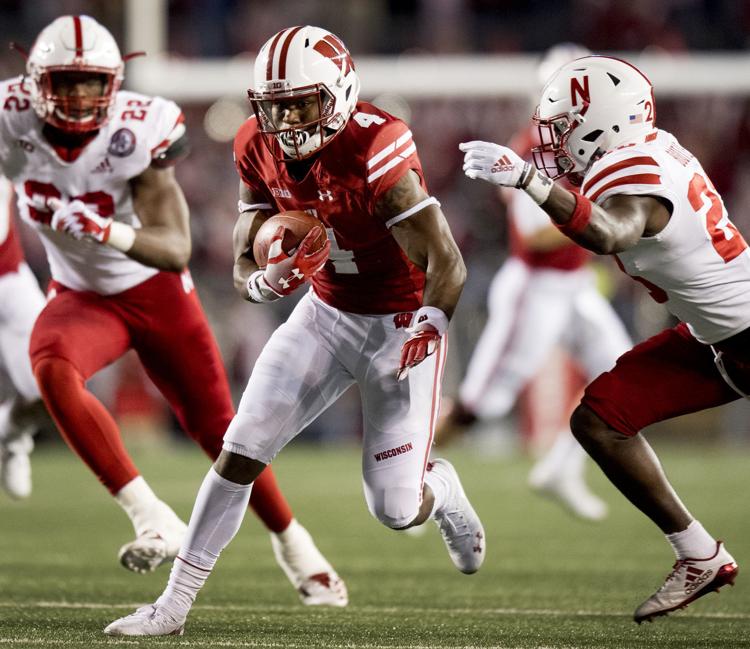 Previous: 6. Last week: W 31-17 vs. Rutgers.
The Badgers continue to play uninspiring ball. Saturday is a matchup of teams who've failed to live up to expectations at Beaver Stadium. UW might be without Alex Hornibrook, who was knocked out against Rutgers. Hornibrook's thrown six picks in his past three games. Jonathan Taylor somewhat quietly leads the nation in rushing at 1,363 yards.
7. PENN STATE (6-3, 3-3)
Previous: 4. Last week: L 42-7 at Michigan.
The Nittany Lions met a similar fate as several other recent Michigan foes. Even though many figured PSU would struggle to match last season, this still has to be considered a disappointing fall in State College. They close with Wisconsin, Rutgers and Maryland.
8. IOWA (6-3, 3-3)
Previous: 7. Last week: L 38-36 at Purdue.
The Hawkeyes just had to beat Purdue to make Saturday's home game against Northwestern essentially for the Big Ten West. They couldn't get it done. Now they've got to win and hope for the Wildcats to lose again after that. A big opportunity missed by Kirk Ferentz's team.
9. MARYLAND (5-4, 3-3)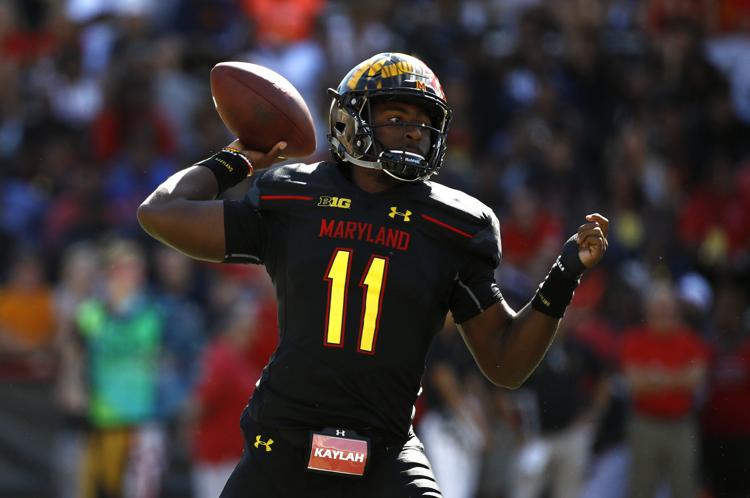 Previous: 9. Last week: L 24-3 vs. Michigan State.
What a mess in College Park. D.J. Durkin was inexplicably brought back, only to be fired two days later. Talk about an administration putting its student-athletes in a terrible situation to deal with in the midst of a season. They'd do well to beat Indiana and get bowl eligible because they close with Ohio State and Penn State.
10. NEBRASKA (2-7, 1-5)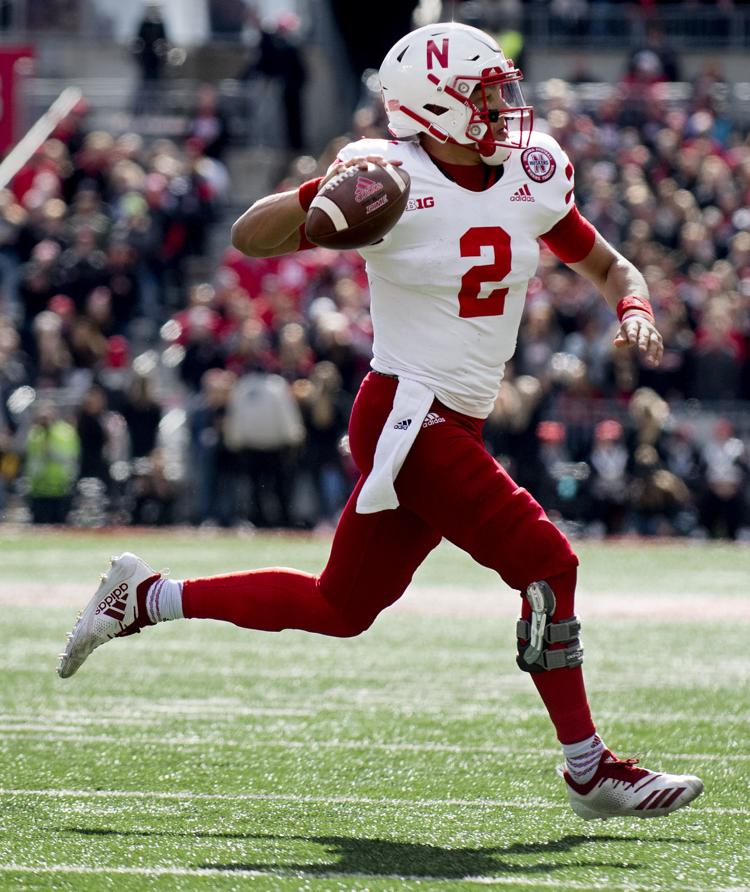 Previous: 10. Last week: L 36-31 at Ohio State.
Oh so close for the Huskers in Columbus. But the sense in Lincoln is that this team can do damage over the final three weeks. The goal should be to win out and let the chips fall where they may. That will be easier said than done, though. How many times will we say this in the coming years: Adrian Martinez is special.
11. ILLINOIS (4-5, 2-4)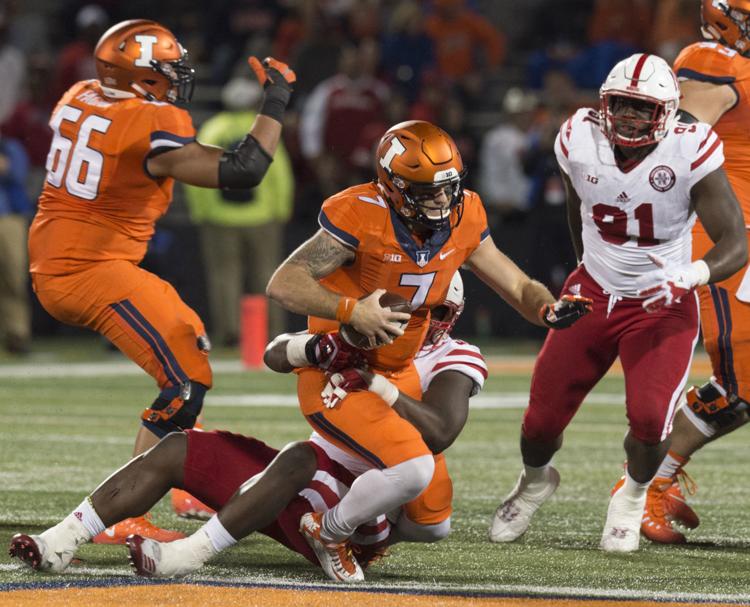 Previous: 13. Last week: W 55-31 vs. Minnesota.
Illinois exploded on offense after having surrendered 46, 49 and 63 its past three times out. Now AJ Bush will try to halt his former team's budding momentum in Lincoln.
12. INDIANA (4-5, 1-5)
Previous: 12. Last week: No game.
The fall got long for the Hoosiers in a hurry. They come off a bye week sporting a four-game losing streak. A home game against Maryland is IU's best chance for a win down the stretch. If they lose, a bowl game looks like a long shot.
13. MINNESOTA (4-5, 1-5)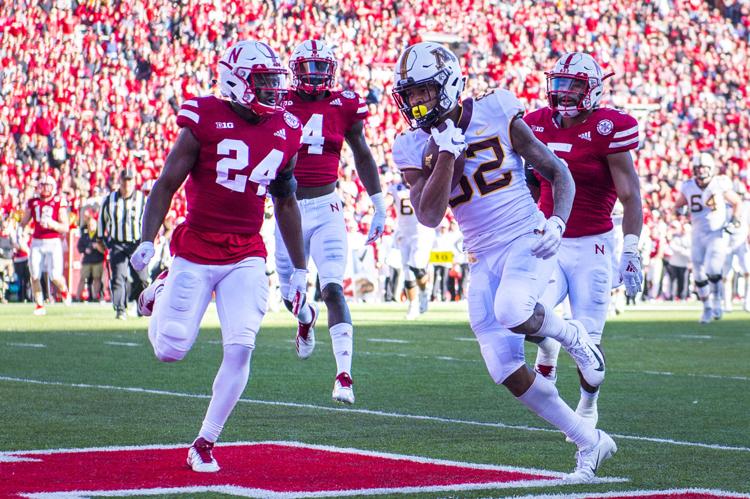 Previous: 11. Last week: L 55-31 at Illinois.
The Gophers are in big trouble. After a promising defensive performance against Ohio State, they've given up 53 to Nebraska, 31 to Indiana and 55 to Illinois. The defensive coordinator is now fired. It's not shocking that 646 yards surrendered to the Illini came with consequences. Next up? Just one of the best offenses in the Big Ten in Purdue. Hide the children. Losses to NU and Illinois also hampered UM's bowl prospects.
14. RUTGERS (1-8, 0-6)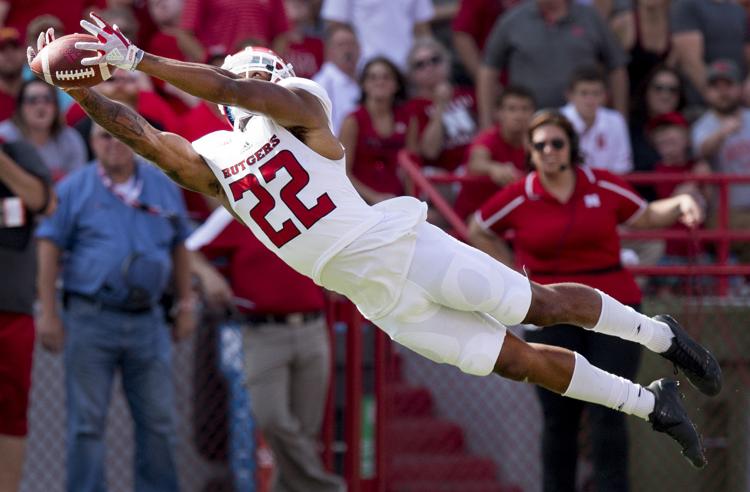 Previous: 14. Last week: L 31-17 at Wisconsin.
The Scarlet Knights managed just three points in the first three quarters against a troubled Badger defense before putting up 14 in the fourth quarter. As of this writing, they're 39-point home underdogs to Michigan this weekend.