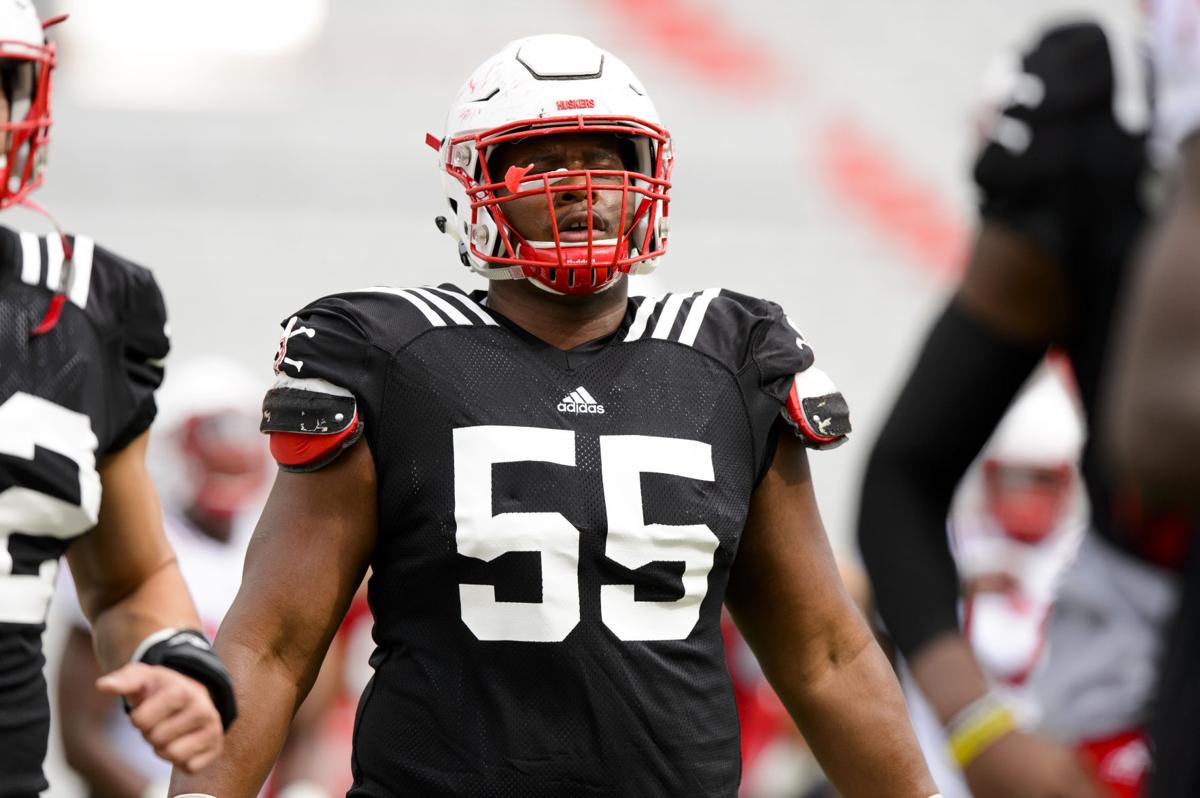 Banker eager to see defense in game
Nebraska defensive coordinator Mark Banker isn't exactly sure what to expect from his unit Saturday night.
But he sounds eager to find out how far the defense has come since last season, when the Huskers struggled much of the time defensively while finishing 6-7 (3-5 Big Ten).
"Just like the players, I can't wait to see it happen," Banker said after Tuesday's practice. "Last season was last season and things obviously didn't go the way you wanted them to go. There's a lot of things that have gone on leading up to this season. But that's life — unfortunately or fortunately, either way you look at it.
"This week, as the game gets closer and closer, the anticipation and excitement grows. It will be fun to play for real, with people keeping score."
Nebraska and Fresno State will square off at 7 p.m. at Memorial Stadium.
Banker noted Nebraska during the offseason began focusing on rugby-style tackling, which focuses on explosion and aiming toward a ball carrier's hips. He'll be watching the tackling closely.
"The Spring Game is the Spring Game, drills are drills," he said. "What have we had since the spring? One, two, three, four, five live opportunities in game (-like) situations to actually tackle.
"So, just that one fundamental. … You know, the game's still about blocking and tackling."
Bottom line, game week is here. And Saturday can't come quickly enough for thousands of Nebraska fans, not to mention Husker players and coaches.
"Well, ready or not, here we come,"  Banker said. "But I think (the players) are really excited to play a game. You know, every day is a coach's life. You can't cross enough t's and dot enough i's."
He expressed satisfaction with how defenders responded to a "mock game" practice Saturday night.
"It wasn't perfect, but there were a lot of good things," he said. "The focus was on playing and not having any outside distractions. From that standpoint, if we continue to make that progress, they're quite ready for this game."
Planning issues: Banker made no bones about the challenge NU defensive coaches face this week in preparing for Fresno State, which during the offseason brought in Eric Kiesau to coordinate the offense.
He was an offensive analyst for Alabama last season after a stint as offensive coordinator at Washington.
"We don't know a lot about them," Banker said of the Bulldogs, who were 3-9 last season and return five starters on offense. "You don't have film, per se, of them. We've done our best through all of our different connections to find out more and more about them and what they're actually doing now."
Banker led Oregon State's defense in 2013 when Kiesau's Washington offense struck often in a 69-27 triumph.
You have free articles remaining.
In addition, "We've watched Kansas film when he was coordinator there, and we've even watched Alabama film because I know he and (Lane) Kiffin were very close as well. … We're trying to piece it all together."
Banker sees a positive aspect in the situation.
"It'll make our group concentrate on their technique, apply their rules — whatever the front, the coverage, the movement is — and go play and finish on every play," he said.
Young QB: Banker did seem to have a good handle on what to expect from Fresno State redshirt freshman quarterback Chason Virgil, who played in parts of three games last season, starting one, before suffering a broken clavicle.
"A lot of people recruited him as a safety," Banker said. "He's a tough kid. Very, very competitive. Good athlete. He'll have the ability to run the ball out of read-zone concepts. He can get out of the pocket on you. We're playing an athletic quarterback."
Special meaning for Mick: Being from Gretna, sophomore defensive tackle Mick Stoltenberg didn't need any introduction to what it means to be a Blackshirt.
"Growing up in Nebraska, this has been a dream of mine ever since I knew what football was," Stoltenberg said. "To walk down the locker room and see it hanging in my locker, it's honestly still kind of hard to believe."
Being awarded the jersey means having significant responsibility, he said.
"Biggest responsibility that I can imagine that I've had in my life so far," he said. "Right now I'm wearing this for guys that played all throughout the past, since the 1960s, and guys that will come after I leave. So it's a huge responsibility on all our shoulders."
Maurice's starting five: Senior defensive tackle Kevin Maurice owns a Blackshirt. He's also, in his own words, a pretty dangerous three-point shooter on the hardwood.
Yeah, the 6-foot-3, 300-pound Maurice fashions himself as a pretty lethal "stretch-4" power forward. If he had to pick five Husker football players to run with him on the court, who would he pick?
He'd also have Chris Jones at the point, Alonzo Moore at shooting guard, DaiShon Neal at center and Cethan Carter. "Cethan got range," Maurice said.
Redshirt freshman Alex Davis would come off the bench, according to Maurice.
Describing Neal, Maurice said, "He looks stiff, but he's pretty good on the basketball court. He's going to hate me for that."
Best player? "I'm the best," Maurice said. "I'm the best shooter. I got the best stroke on the team."
Injury report: True freshman cornerback Tony Butler announced on Twitter that he'll undergo shoulder surgery Friday. 
— Steven M. Sipple and Brian Christopherson