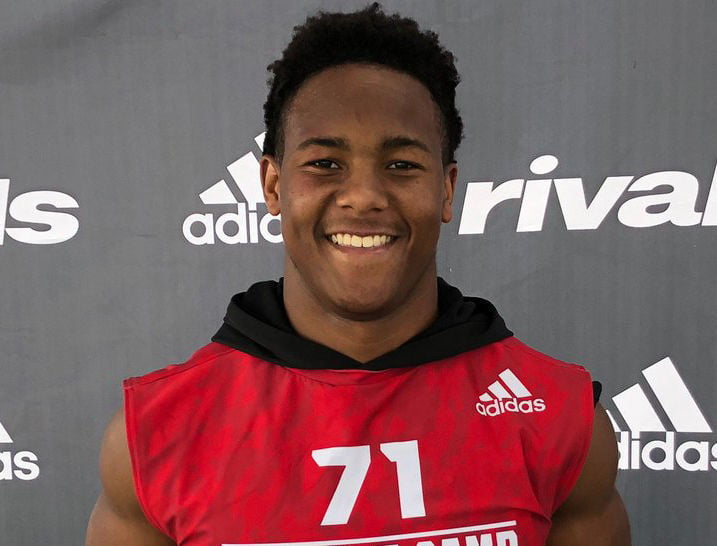 Wandale Robinson and the end zone were meant to be paired together.
The four-star running back prospect (Frankfort, Kentucky) is high on the Huskers' radar. He opened eyes Friday, finishing with 294 yards and five touchdowns in Western Hills' 50-15 win against Estill County.
Robinson rushed seven times for 108 yards and two touchdowns, caught three passes for 121 yards and two touchdowns and returned a punt 65 yards for another score.
That's five touchdowns. It was nearly seven. Robinson returned an interception for a 100-yard TD and scored on an 84-yard run, but both plays were wiped out by penalties.
Robinson, rated fourth in the nation at his position by 247Sports, will be on his official visit to Nebraska for the Akron game.
Others of note
You have free articles remaining.
Nebraska quarterback commit Luke McCaffrey (Highlands Ranch, Colorado) threw for 179 yards and a touchdown, and rushed for 117 yards and two more scores in Valor Christian's 35-0 win against Faith Lutheran (Nevada).
Nebraska linebacker recruit Nick Heinrich (Omaha Burke) is off to a dominating start. He had 11 tackles, including a sack in the No. 1 Bulldogs' 49-28 win against Lincoln Southeast. Teammate Chris Hickman, a Husker prospect, had five tackles, including two for losses.
Husker commit Garrett Snodgrass, who is starting at quarterback for defending Class B state champion York, rushed for 32 yards and threw for 90 as the Dukes coasted to a 55-14 win against Alliance. Snodgrass also had six tackles.
Nebraska running back commit Ronald Thompkins (Loganville, Georgia) needed help off the field in Grayson's 48-7 win against Tucker, according to the Gwinnett Daily Post. He did not return to the game. He rushed for 51 yards on five carries.
NU linebacker recruit Jackson Hannah (Nashville, Tennessee) had four tackles in Montgomery Bell Academy's 17-7 win against Pearl-Cohn.
Husker defensive end recruit Mosai Newsom (Waverly, Iowa) closed in on the opposing quarterback, forcing a pick-six in Waverly-Shell Rock's 35-21 win against North Fayette.
NU offensive tackle prospect Michael Lynn (Englewood, Colorado) helped pave the way for 405 yards of total offense in Cherry Creek's 56-7 win against Doherty.